We love when a gentleman proposes in an unexpected yet brilliantly romantic spot. We don't mean to knock proposals over a candlelit dinner, but chances are your gal is intelligent and will catch on to obvious locations like a restaurant. Therefore, we put together a list of some past proposal locations from clients that found the perfect spot to propose according to their relationship.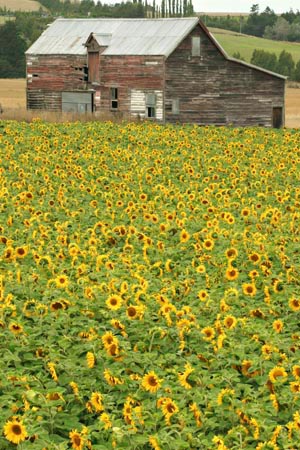 1) This Texan cowboy proposed to his cowgirl after a private horseback ride; they stumbled upon a old barn and he dared her to go inside. When she stepped inside, it was decked out in the most beautiful Christmas/cowgirl setting she could ever imagine. Twinkle lights, sunflowers galore, hurricane candles, Texan themed dinner, and a dance floor where they danced to her favorite song.
2) During a couple's annual winter trip to Breckenridge, Colorado, he proposed by placing the ring on a snowman's stick hands (they built it together as a tradition). When she came home, a candle lit path led her to the snowman, a table set with crystal toasting flutes, champagne and her man in the middle of a winter wonderland.
3) One gentleman proposed to his fiancée during a private dance lesson. Her dream was to own her own dance studio, and as a sweet boyfriend, he occasionally took dance lessons with her.  The instructor choreographed a move where she spun away from him, giving him the opportunity to get down on one knee.
4) This guy played into his sweetheart's helpless romantic side. He proposed on the Empire State Building, but it wasn't just like any other proposal up there.  He left his fiancée a backpack to find, exactly like the one from her favorite movie "Sleepless in Seattle." It even had the teddy bear sticking out of the top, which had her engagement ring on its paw!
5) One gentleman proposed in the middle of the gorgeous Dallas gardens after he handed her a storybook.  She was obsessed with Disney fairy tales and movies, so he found an old Disney book and re-wrote the pages to share the story of their relationship. Sitting in the garden and reading the storybook, allowed her to truly feel as if she was in the middle of a fairy tale.
These are just a few proposals we loved helping with, and witnessing just how perfect the locations were for each couple. Finding a unique, romantic spot to propose is not impossible, it just takes some thought. Start brainstorming gentlemen.
Love,



Want to create her dream marriage proposal? We have the perfect way. Contact The Yes Girls to get started on your personalized marriage proposal, wedding plan, vow renewal, anniversary or date night today! We're so excited to work with you!