It's June (and basically Summer) which means it's time to mix up the boring dinner dates and head outdoors to heat things up.  Our first summer date pick is something you may or may not have tried before- food trucks!
If you're not familiar, over the past few years, restaurants have started trading in their traditional, brick-and-mortar locations for smaller kitchens on wheels.  The fun part is that sometimes, you never know where they will be!  If it's a certain taste you're craving, you could be taken anywhere in the city on any given day.  Other times, all of the city's food trucks will park in the same area. While you may not get a tour of the city this way, you can easily browse all of the trucks and decide what you're in the mood for.
Even if you and your significant have already joined in on the food truck fun, you can still make a fun date out of it! Try making a four course meal, with each part of the dinner from a different truck.  It shouldn't be hard to find a truck for salads, appetizers or small bites, an entree, and a dessert.  You can eat the food one truck at a time, or gather each course and enjoy them on a picnic blanket.  Either way, the date is sure to be a win!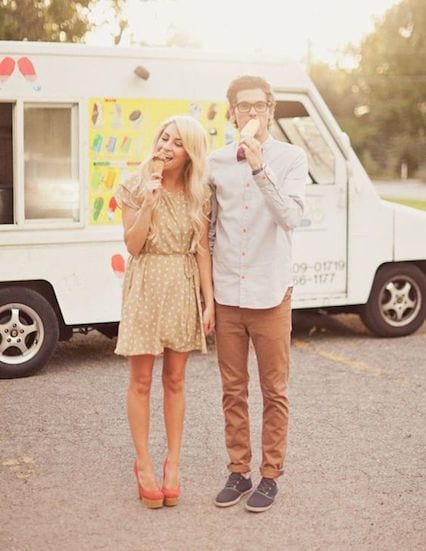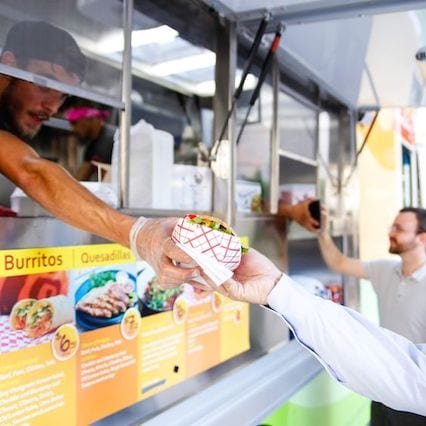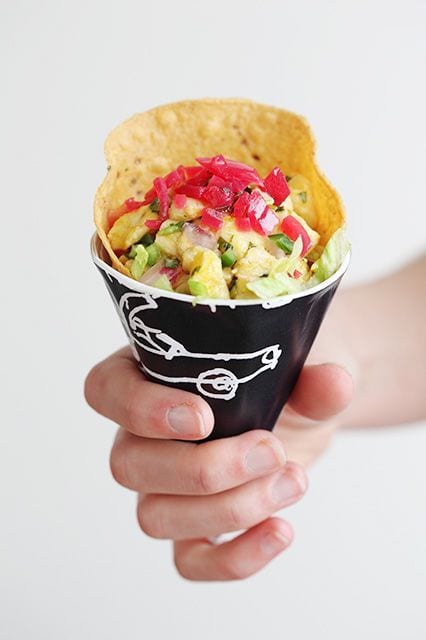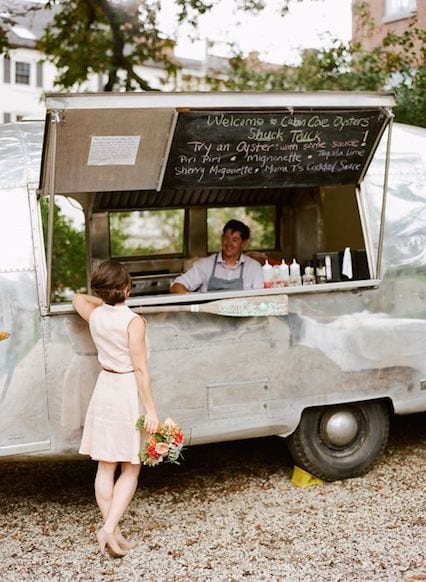 Image Credits in order of appearance: Food Truck 1 ; Food Truck 2 ; Food Truck 3 ; Food Truck 4


Want to create her dream marriage proposal? We have the perfect way. Contact The Yes Girls to get started on your personalized marriage proposal, wedding plan, vow renewal, anniversary or date night today! We're so excited to work with you!