Low on money, but needing a little excitement after staying in the house all week?  We have the date for you!  Introducing the $10 date… Quite possibly the cheapest date you've ever been on.
So, what exactly is it?  The first step is choosing a store.  The best stores are Target and Walmart, however other stores like grocery or hardware stores, could boost your creativity and make the date that much more exciting.
Each person has a budget of $10 in the store.  The goal is to find something to do together, whether it be something to bake, a cheesy movie to watch, face paints, etc.  Do your best to avoid crossing paths in the store to keep your finds a surprise.  Set a time to meet back at the car, concealing your purchases in the bag.  When you get home, take turns revealing your date night plans to each other.  The last step: follow through with your plans, no matter how ridiculous they may be.  The best memories can come from having fun and acting like kids again!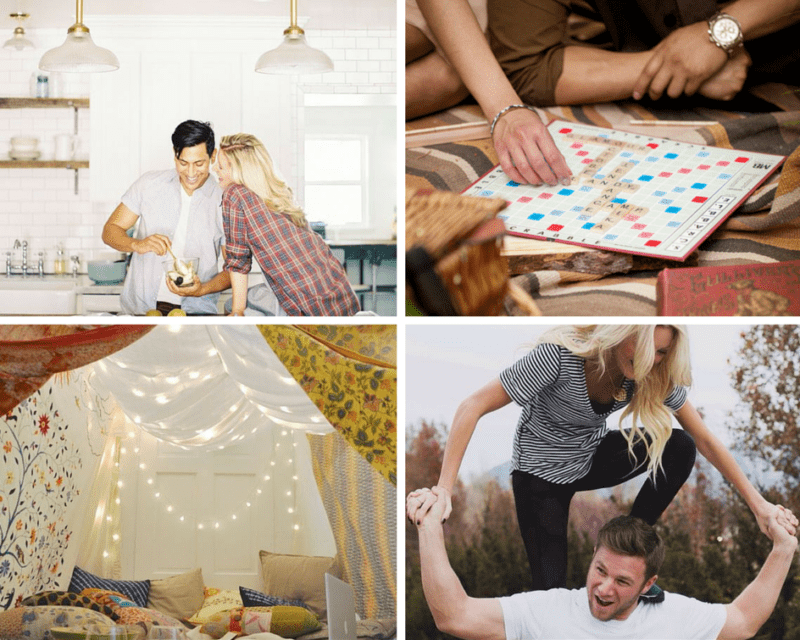 Image credits:
Melissa Jill
/
Infused Studios
/
Ten Thousand Villages
/
Pinterest


Want to create her dream marriage proposal? We have the perfect way. Contact The Yes Girls to get started on your personalized marriage proposal, wedding plan, vow renewal, anniversary or date night today! We're so excited to work with you!