Derek and Lesley, fell in love in sweet home Alabama but with Derek in the Air Force they had to pack their bags and move to California for his first assignment. Derek is so head over heels for his girl, I knew this proposal would be SO much fun to be a part of and it totally was!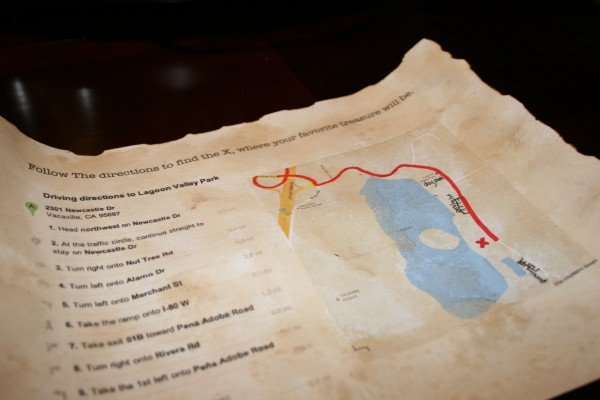 A few photos of the set up, details, and engagement pics! Derek and I got to work right away so no surprise was ruined.
Family and friends wrote sweet words for the back of every puzzle piece.
It's game time! …
And…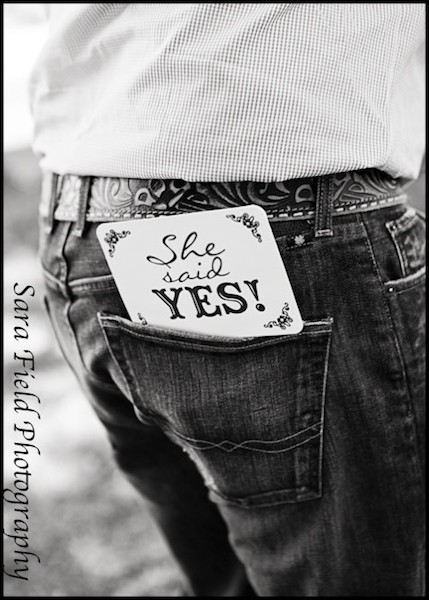 It's safe to safe California and Alabama feel like two different worlds so to cure some of Lesley's homesickness, Derek surprised her with a marriage proposal catered around home sweet home. That morning she woke up to one of her favorite things, a scavenger hunt around their new home! We found the perfect spot to complete the proposal, a lagoon that totally had the "feel" of Alabama! Whether it was the sweet tea in mason jars, their nicknames on straws, her personally signed Paula Dean cookbook, the Roll Tide pom poms or the puzzle with letters from her family and friends on the back of each puzzle piece, she finally started to feel at home and create a memory she would NEVER forget in California. There was so much thoughtfulness I can barely contain how giddy I was for her! Sara Field Photography brilliantly captured the details and emotions from this amazing marriage proposal while I filmed little bits on her Flip cam (hence my shaky hand). Our favorite part was secretly watching Lesley assemble the puzzle while hysterically laughing/crying (happy tears of course) as she read the sweet notes from Derek and her family; it was hard not to laugh along with her! Just as Lesley finished assembling the photo puzzle, she looked around frantically for the final piece, which Derek came up from behind and added for her…the photo of her engagement ring!
After a few engagement photos and watching a special video from her family, Lesley and Derek headed off to Napa for a full day of wine tasting, dining and a stay at the adorable Hennessy House B&B! From the moment she woke up to the second she laid her head down to sleep, Lesley was overwhelmed with surprises and the most romantic day in her life! Congrats again love birds!
Love,



Want to create her dream marriage proposal? We have the perfect way. Contact The Yes Girls to get started on your personalized marriage proposal, wedding plan, vow renewal, anniversary or date night today! We're so excited to work with you!