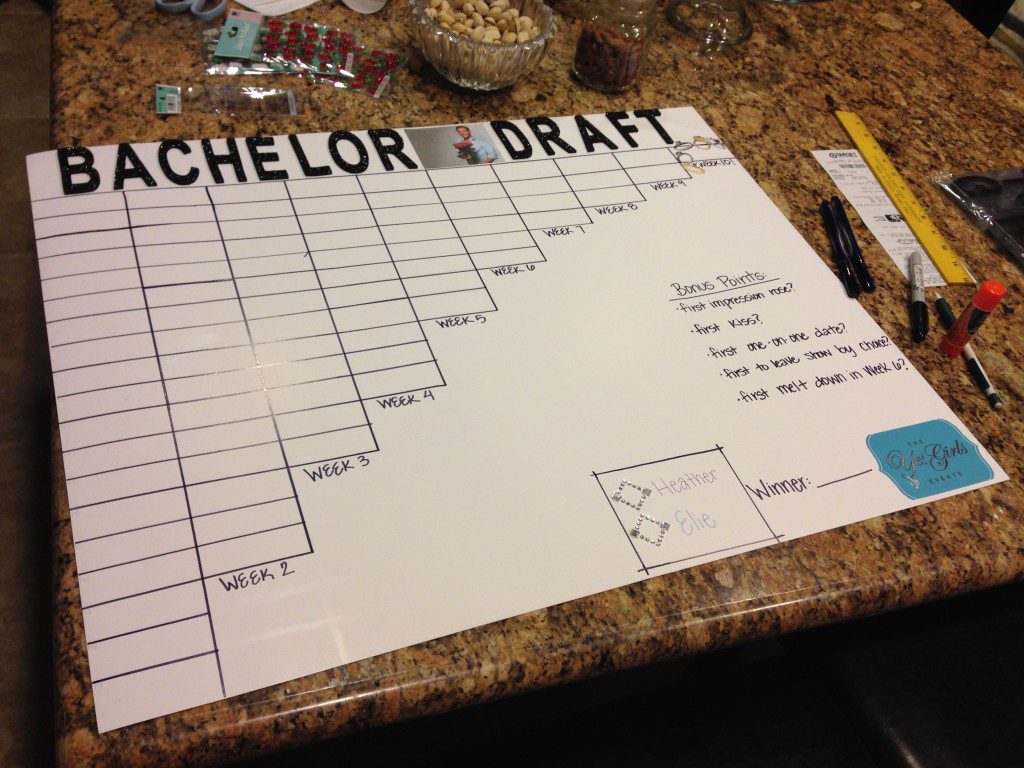 We are replacing footballs with roses! That's right, Elie and I have created our own (rather girly version) of a fantasy football draft. Starting last night, we selected our top 16 ladies we think will be chosen by Mr. Juan Pablo moving into next week (from the 19 that were narrowed down from week one).
Keeping Score:
Every week, each lady we guess correctly will be a point.
Starting last night, we filled out our contestant guesses for week 2-week 4. Starting week 3, we will fill out weeks 5-10.
Every Bonus question correct, are 2 points each.
…and let the guessing game and rose handling begin!


Want to create her dream marriage proposal? We have the perfect way. Contact The Yes Girls to get started on your personalized marriage proposal, wedding plan, vow renewal, anniversary or date night today! We're so excited to work with you!