Last Tuesday, The Bachelorette, Emily Maynard took the guys to Prague, Czech Republic! I was overly excited about their visit not because it's an incredibility beautiful city but it has one of my fondest memories; it was The Yes Girls first serendipitous go at assisting with a marriage proposal! We met Tim in the elevator on the way up to the infamous clock tower you probably saw last week on The Bachelorette. It was fate. He was on his way to propose, just then thinking how he wished he would have grabbed some flowers or something on his way over. Fast forward to 15 minutes later, we (the future Yes Girls) were running back from the flower market, up the clock tower, waiting for our cue to each hand Laura, Tim's girlfriend, a handful of gorgeous roses…it was a Happily Ever After in Prague that day!
Emily's Prague Date with Jon: Walk to around Prague to visit the clock tower, John Lennon and "lock" wall and dinner in a castle!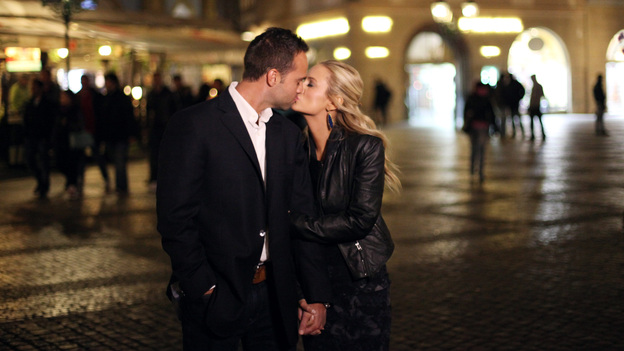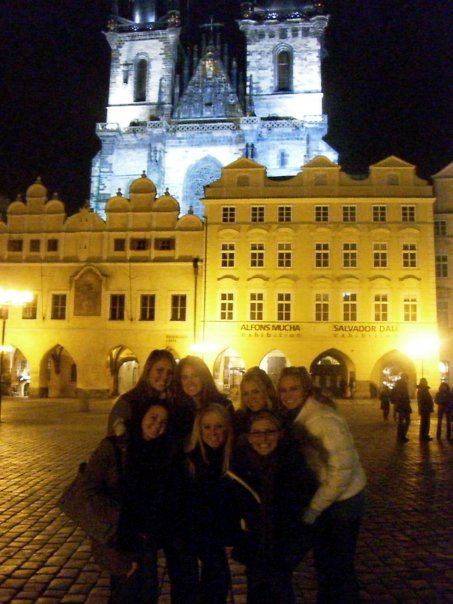 Revised/Affordable Prague Date: Create your own graffiti board, hang it up in your backyard and make a fun art piece together created from significant moments your relationship! Finish it off with a Czech inspired candle lit picnic and watching the Princess Bride.
The Bachelorette Date and A Prague Marriage Proposal
Tim's fiancee accepted more than a dozen red roses for her engagement!
If you haven't been with us since 2010, then go ahead and check out the complete Prague marriage proposal story!
#TheBachelorette #DatesinPrague


Want to create her dream marriage proposal? We have the perfect way. Contact The Yes Girls to get started on your personalized marriage proposal, wedding plan, vow renewal, anniversary or date night today! We're so excited to work with you!