Alright so it's no secret that I am obsessed with pink. There are certain shades of pink that I definitely like better than others, but in general I just love pink. So when Aaron and I were selecting our wedding colors everyone figured we would have an all-pink wedding. But, I think it will come as a shock to most that our wedding will only have a couple of touches of pink here and there. I knew I wanted my shoes to be pink, and not just any old pink high heel, I wanted the perfect wedding heels. So I created a line item in the wedding budget specifically for my shoes and started searching for the perfect pair. I found some that I loved with a cute crystal on the toe, but Aaron nixed them because he thought they were too "blingy". So I continued to search and search until I finally found them. So, without further ado, let me please introduce you to my absolutely perfect wedding shoes!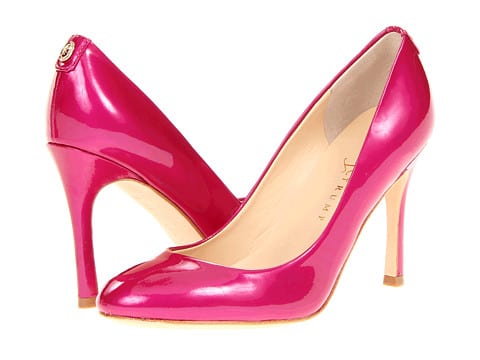 Now to go break these suckers in… ;)  Image Credit: Zappos


Want to create her dream marriage proposal? We have the perfect way. Contact The Yes Girls to get started on your personalized marriage proposal, wedding plan, vow renewal, anniversary or date night today! We're so excited to work with you!