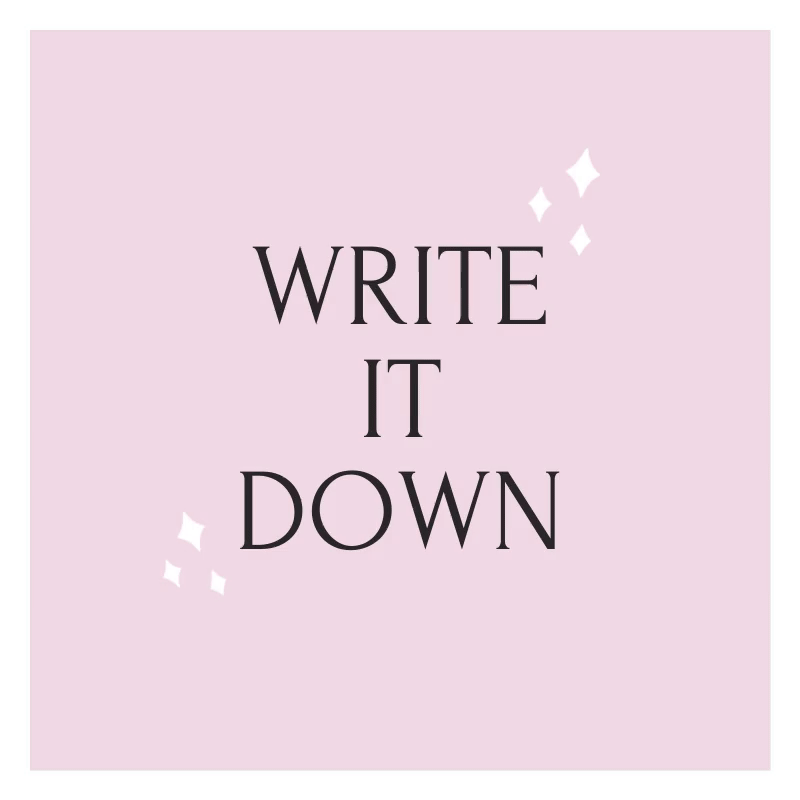 Look, let's head straight to the point. Why not make your love life even better? We know you're interested in keeping it spicy and/or having more of a love life in general! Who said it wouldn't take some work – all good things do. Let us tell you why writing things down makes your love life even better!
Your Percentages Go Up – Forbes did a study that completely proves that writing your goals down greatly improves your chances of succeeding! The article explains, "Vividly describing your goals in written form is strongly associated with goal success, and 

people who very vividly describe or picture their goals are anywhere from 1.2 to 1.4 times more likely to successfully accomplish their goals

than people who don't. That's a pretty big difference in goal achievement just from writing your goals on a piece of paper." That is great news! Just writing in your calendar when you have a date night or want to schedule in some sexy time will greatly improve your chances of making – it – happen.
It Shows You're Committed – Putting pen to paper can really show your partner that you are in. You are writing it down, you are showing them that you are committed to a timeline, a set date and that a specific day is set aside just for them and your relationship.
It Gives You Something To Look Forward To – It is true! With such a fun event on the calendar every single week or month, you will count down the days until the big day night arrives. How rad is that? The anticipation then becomes part of the excitement – which is only a plus when it comes to your love life. If you always have little wins in the calendar – it makes it easier to get through the tough weeks in between.