I never in my life would have thought that room blocking would have been such a difficult process. Aaron and I went to do room blocking and thought it would be a simple "one and done" type of thing. I mean seriously, how hard is it to walk into a hotel, tell them you want to send a bunch of guests their way, see the rooms and what they have to offer, sign a piece of paper and walk out? Y'all it is harder than you'd think! So I've put together some tips that we learned while searching for the perfect place for our wedding guests to stay.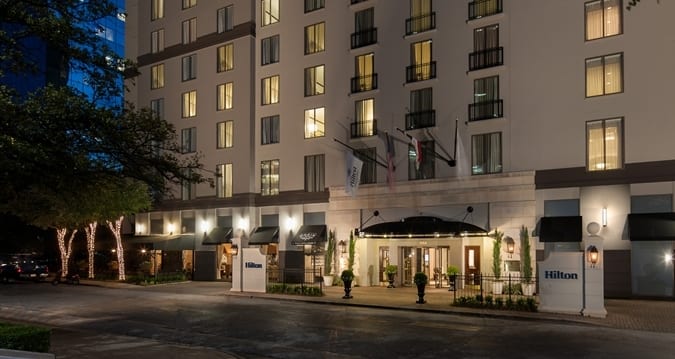 Visit the hotel in person! Every hotel looks beautiful online. They brag about the great neighborhoods, etc and then you get there and realize that the "shopping" they discussed on the website is actually just a Walmart Super Center right next door.
Location, location, location. We ended up picking a spot that was halfway between our wedding venue and the rehearsal dinner space. That way it's convenient for both nights for our guests.
Smoking or Non Smoking. I really didn't think this would be an issue in today's society, but a lot of the hotels (at least here in Dallas) offered smoking rooms which meant that the elevators and/or lobby area smelled like cigarettes. If this is a big deal for you, then look online to see if they are a smoking hotel before you visit in person.
Bridal suites. The hotel that we ended up booking is "giving" us a room for my bridesmaids and me to get ready in the morning of the wedding. They even took the time to give me a tour of the room so that I could confirm that it's what I want all of our pictures to be taken in! So considerate!
Parking. A lot of the hotels in Dallas don't have ample parking for our guests (because we are in a major city). So we made sure that valet is available for the guests convenience!
Discounted rates. Almost all the hotels will give your guests discounted rates for staying with them, but check online to make sure that the discount is legit. One of the hotels we looked at said they would give our guests a discounted rate of $169 a night, then I got on hotels.com and found the same price. No thanks!
Custom links. Our hotel actually sent us a customized html link for our guests to book through that way they are getting the discounted rates! We just added that link to our wedding website and bam! So easy and so convenient for our guests.
(Image Credit: Hilton Dallas, Park Cities)


Want to create her dream marriage proposal? We have the perfect way. Contact The Yes Girls to get started on your personalized marriage proposal, wedding plan, vow renewal, anniversary or date night today! We're so excited to work with you!