Valentine's Day is coming up, and while proposals this last year may have looked different (thanks COVID) we have found ways to help proposers everywhere pivot so that they are still able to have the proposal of their dreams! We always advise our clients to go big, go personal, and go unique – and we are encouraging you to do the same if you are proposing this Valentine's Day!
So what is our idea of the perfect Valentine's Day proposal?  Here are 5 of our favorites: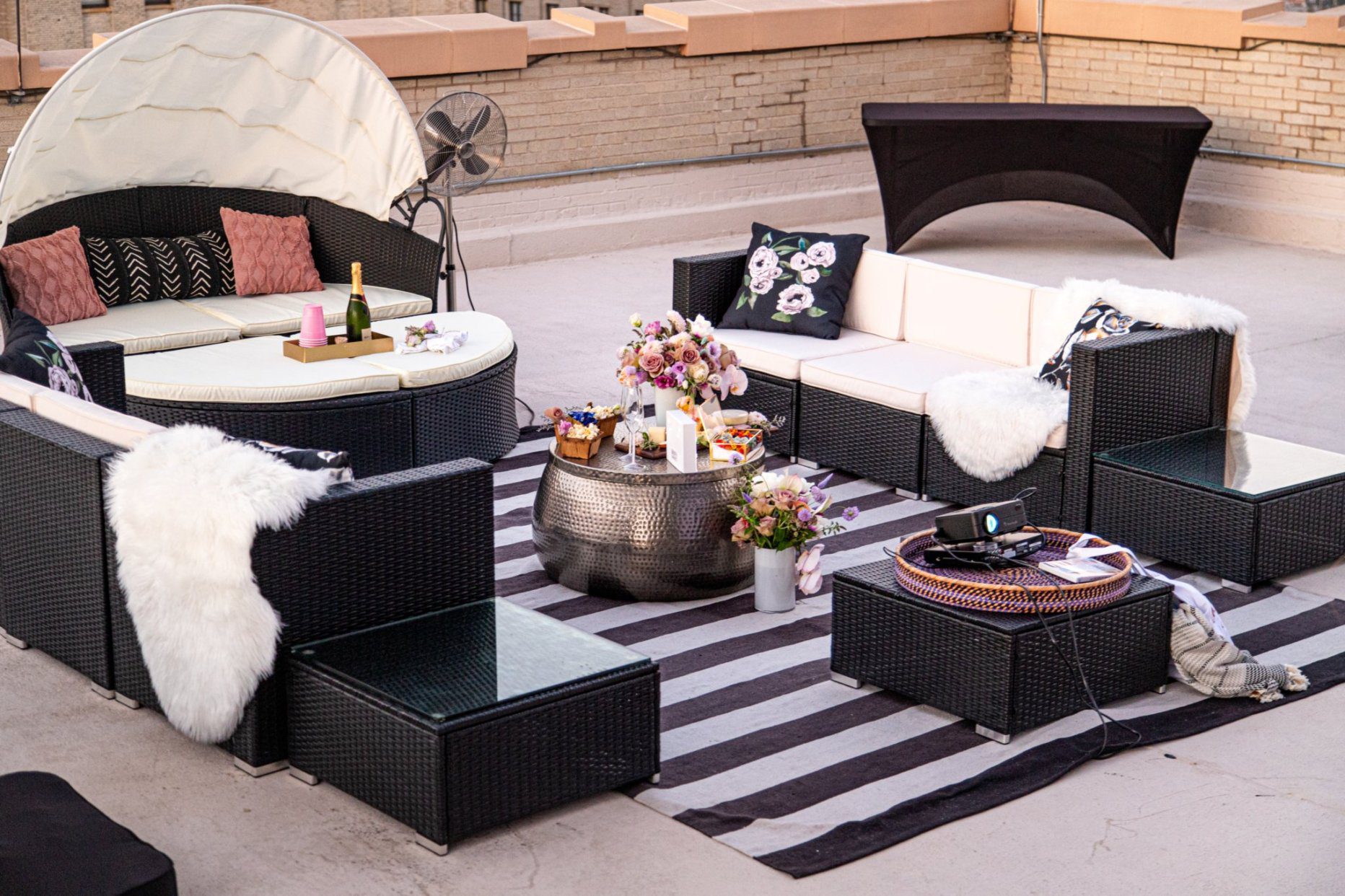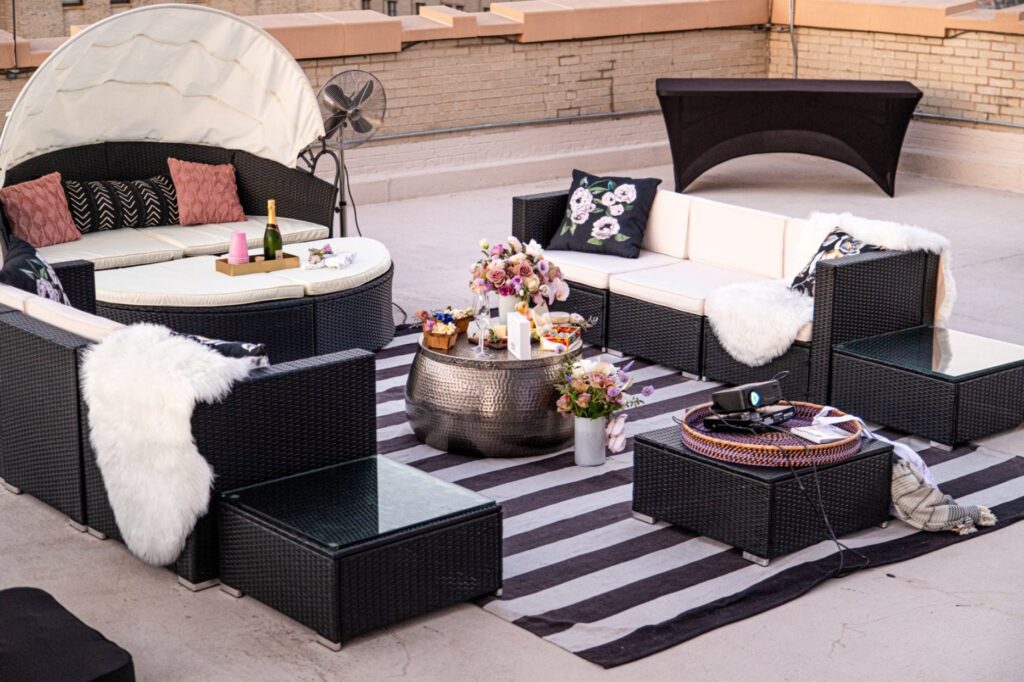 Movies theatres may feel like a thing of the past right now, but if your favorite date night with your person is catching the newest release, do not let that that discourage you from incorporating a movie in your proposal! In this proposal, we brought the movie theatre to the couple. We created a completely private space for the couple to watch their favorite movie on a rooftop in Jersey City. What a dream!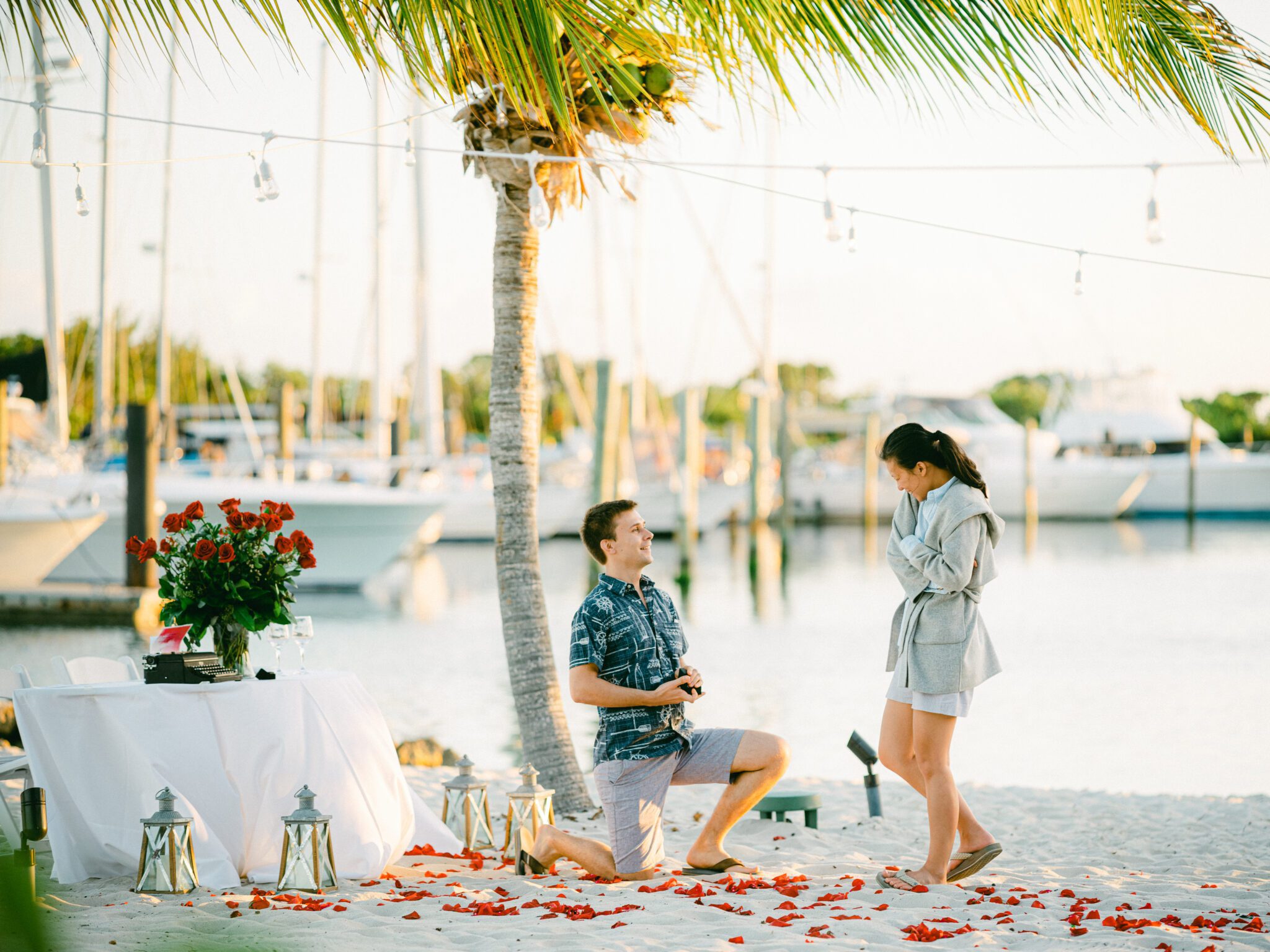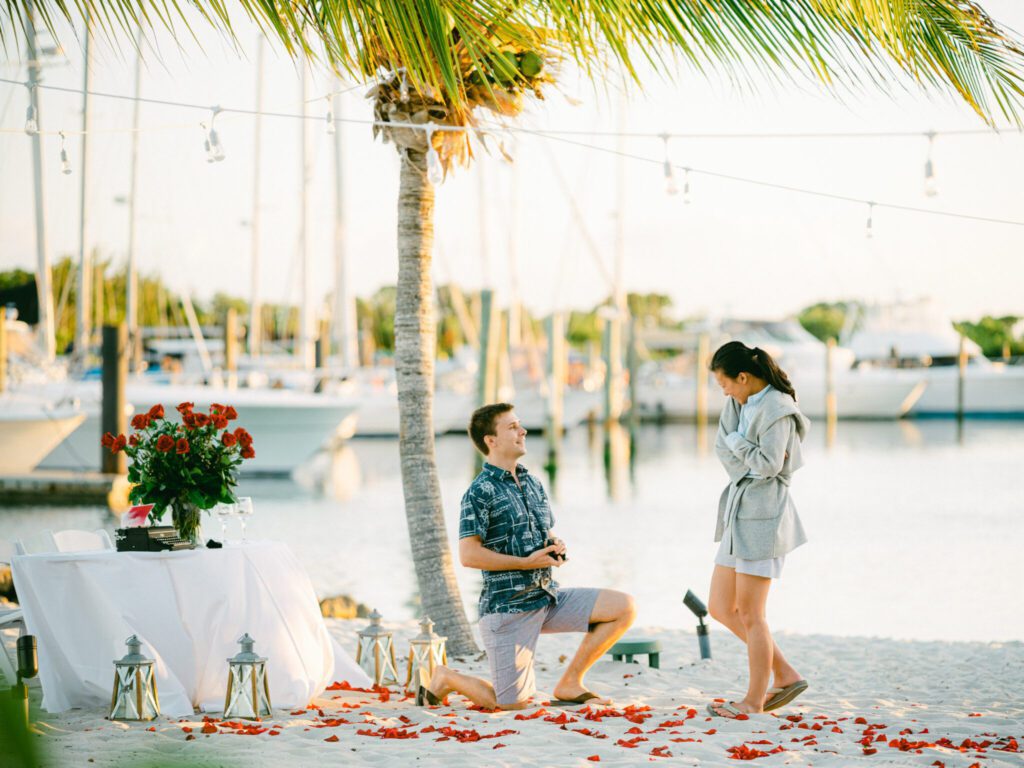 This intimate dinner proposal on the beach is everything a Valentine's Day proposal should be made of – rose petals, a beautiful view, a special note written on a typewriter, and a completely private dinner. Talk about something straight out of a movie scene!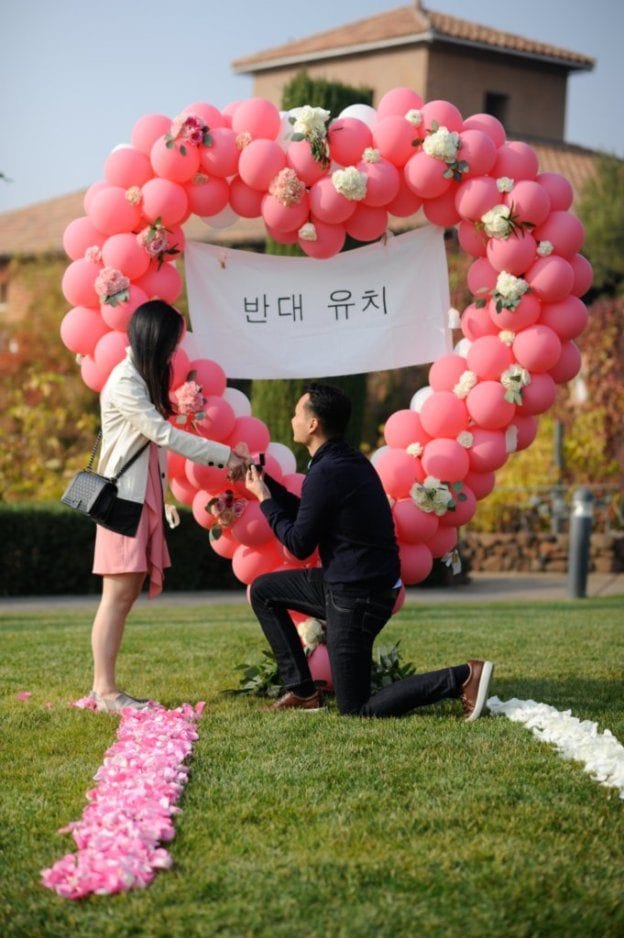 This proposal included an 8 ft heart balloon accented with bursts of flowers and small magnets, and a banner that says "opposites attract" in Korean since she loves Korean TV shows. If you're going to do heart-shaped anything, why not make it look as stunning as this one??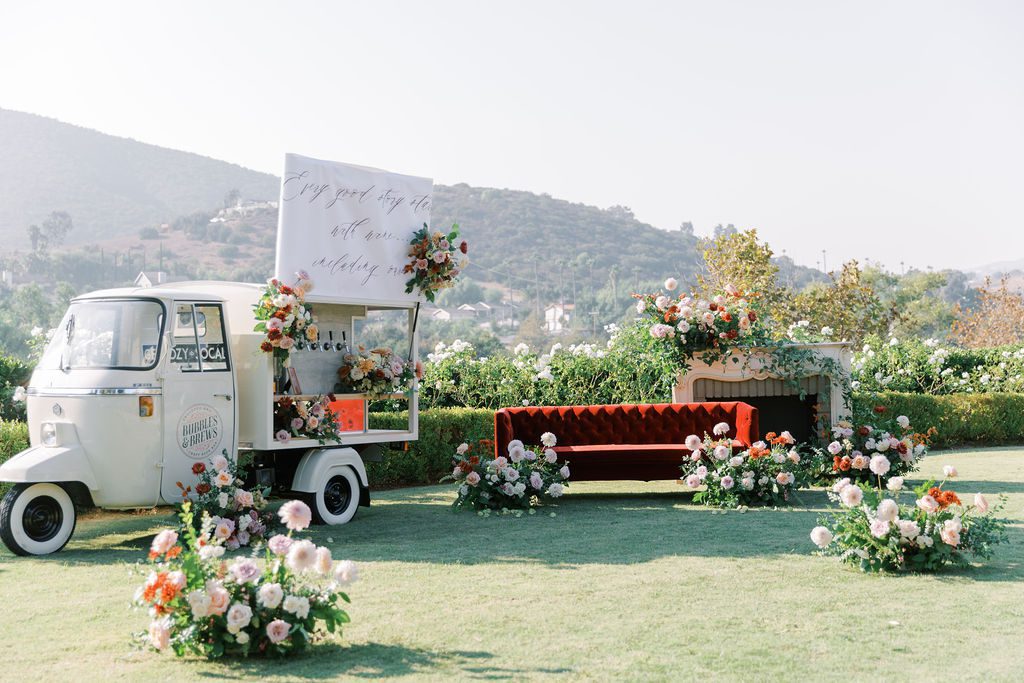 We are still swooning over this proposal! This client's love story started over a glass of wine in the Wine Room in San Jose, CA. Since wineries and bars have been closed for a majority of the last year, he could not take her there to recreate that first date – so we brought the Wine Room to them!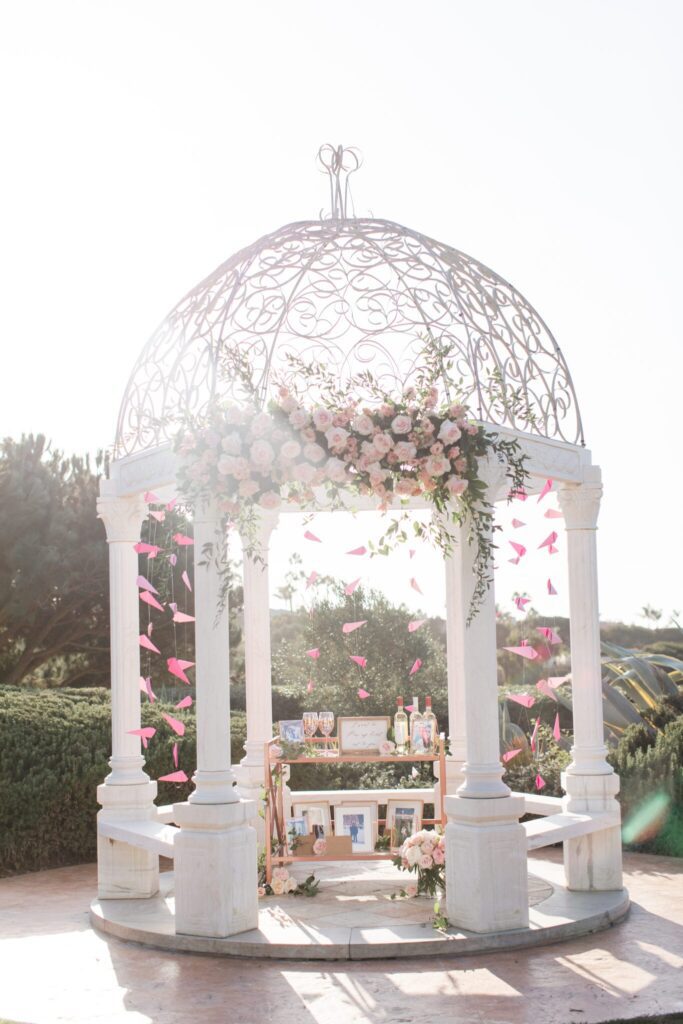 This proposal was simply inspired by the color pink, which seems very fitting for Valentine's Day! From the paper planes to the bar cart and florals – an intimate proposal just does not get much cuter than this!
Love these proposals? Email us today to get started on your custom proposal!