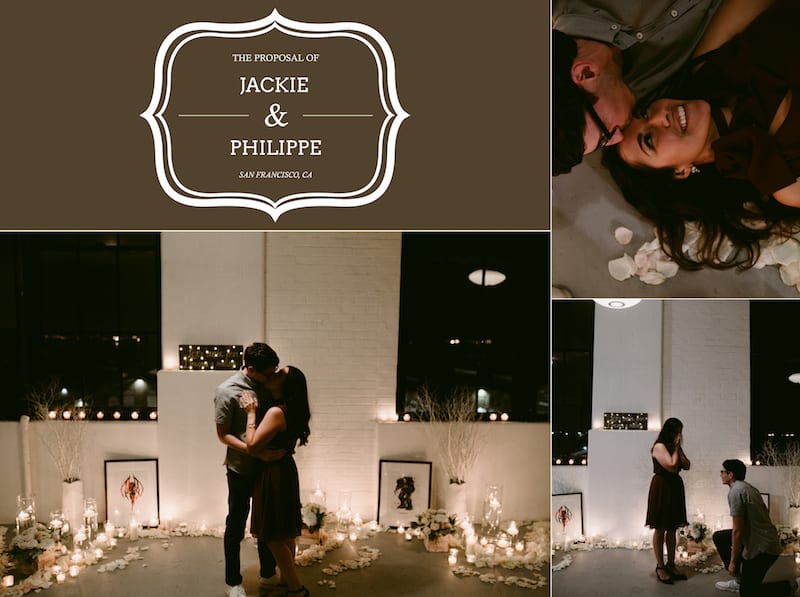 Philippe and Jackie are the epitome of the perfect pair. They love gaming and spending quality time together at home. Jackie has been dropping some not-so-subtle hints about wanting to get engaged in the snow, but she hates being cold! So for their proposal, we created a wintery setting while keep the climate comfortable :) Philippe invited her to go on a date to a Virtual Reality Gaming Center and when they arrived, she started the game while Philippe "waited his turn". But as she explored the game through her goggles, she actually found herself wondering in to a beautifully candle-lit space! A few minutes into the game, she started seeing symbols and inside jokes that clearly showed Philippe had made this game specifically for her! Then she took off her Virtual Reality Goggles to find him down on one knee!! Friggin adorable!!!
Vendor Love:
San Francisco Proposal Help – The Yes Girls Events
Photographer – The Allens Photography
Videographer (coming next week) – The Goodfolk Film Co.