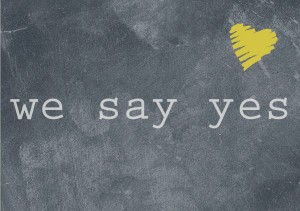 We have an exciting new feature being created on our website! In the meantime I am going to give you a sneak peek of some of our content. We Say Yes to knowing information on an engagement ring before you buy it! These are a few tips on great questions and information to know when buying a ring. It comes from our California Ring Guy: Rock for Her, "Tailored Jewelry With Her in Mind." His work is all custom and personalized to her, just like us!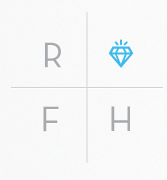 1. What She Wants: If your girl says she doesn't care, then congratulations! You found a great girl. But she probably isn't telling you the whole truth. Ask around. Chat with her BFF and family to see what she has pointed out in the past. Or if you're feeling extra smooth, try casually walking into a jewelry store. You know within 30 seconds what she likes and hates. Trust me. You don't need to know every last detail, but having a clue when you starts to shop will certainly save you time, and probably some money in the end too.
2. Trust: Trust your Guy (The expert helping you out with your diamond purchase.) This is a big purchase for you. Most likely the biggest one time purchase besides your car or maybe your house. Ask around to see whom your friends and family worked with. The last thing you need to be wondering if you are being raked over the coals. Your Guy should be able to answer all your questions and help you find or create just what you're looking for.
3. Buy Light: You can save some money by buying light. There are 100 points in a full 1.0ct diamond. Ask to compare .90ct next to a full 1.0ct, or a 1.85ct next to a 2.0ct. You'll notice they look very similar in size, and you'll be happy to find, it will usually save you more than 10% to 15%. Plus, you can still round up to all your friends.
Come back soon to see our new webpage and loads more of information on tips for buying and picking out her engagement ring!
Love,



Want to create her dream marriage proposal? We have the perfect way. Contact The Yes Girls to get started on your personalized marriage proposal, wedding plan, vow renewal, anniversary or date night today! We're so excited to work with you!