S
ince this weekend was full of amazing food, with my brother's engagement party and Memorial Day, I thought I would share a few of my new favorite simple recipes.
1. Starting with pecan, brown sugar pastry covered Brie. Three of my girlfriends and I have champagne Fridays where we all gather and bring amazing appetizers and drink a glass of champagne. This is where this recipe was found. It's great for a shower or an engagement party!
Leave puff pastry at room temp for 30 – 45 mins. Open up flat, sprinkle brown sugar layer on pastry. Add candied chopped pecans layer.  Put round of Brie in center of pastry. Fold over onto cheese round and pinch to seal pastry. Turn over so that seal is under cheese. Place on cookie sheet. Cook at 350 until golden brown and puffy. Serve with green apples and crackers.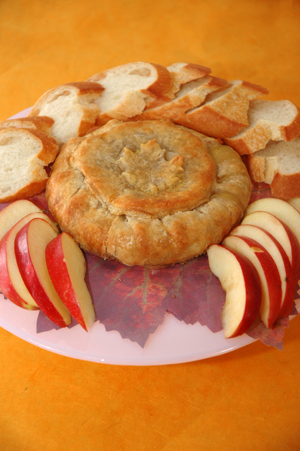 2. Need a great dish for an afternoon shower? Try this! Chinese Chicken Salad.
Ingredients
1/4 cup rice wine vinegar
2 tablespoons smooth peanut butter
1 tablespoon chopped fresh ginger
2 teaspoons chipotle pepper puree
1 tablespoon soy sauce
1 tablespoon honey
2 teaspoons toasted sesame oil
1/2 cup canola oil
Salt and freshly ground pepper
1/2 head Napa cabbage, shredded
1/2 head romaine lettuce, shredded
2 carrots, shredded
1/4 pound snow peas, julienned
1/4 cup coarsely chopped fresh cilantro leaves
1/4 cup thinly sliced green onion
2 cups shredded rotisserie chicken
1/2 cup chopped roasted peanuts
1/4 cup chopped fresh mint leaves
Chili oil, optional
Grilled lime halves, for garnish
Directions
Whisk together the vinegar, peanut butter, ginger, chipotle pepper puree, soy sauce, honey, sesame oil, and canola oil in a medium bowl. Season with salt and pepper, to taste. Combine cabbage, lettuce, carrots, snow peas, cilantro, and green onion in a large bowl. Add the dressing and toss to combine.
Transfer to a serving platter and top with the shredded chicken, chopped peanuts, and mint. Drizzle with chili oil, if desired. Garnish with grilled lime halves.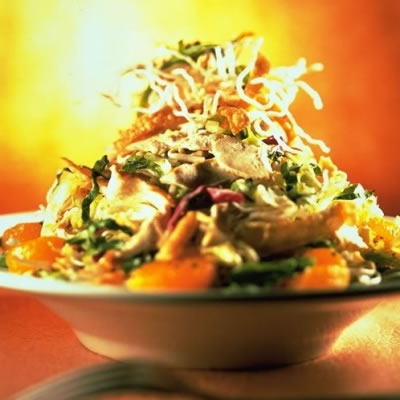 3. Need a dip that seems a little more fancy when you look at it, but isn't as complicated in the kitchen? Try the Poor Man's Caviar!
Ingredients
Lemon Juice (fresh)
3-4 Corn on the Cobs
Small Can Chopped Black Olives
1 Can White Beans
3-4 Avocado's
1 Cucumber
Cilantro
Mix it all together! Use Tostito scoop Chips with Tapatillo Hot Sauce on top!


Want to create her dream marriage proposal? We have the perfect way. Contact The Yes Girls to get started on your personalized marriage proposal, wedding plan, vow renewal, anniversary or date night today! We're so excited to work with you!