Unfortunately, planning your wedding day full of love and excitement can bring on just the opposite: fights and frustrations. Here are a list of common quarrels and how to avoid them or get through them.
Money. Weddings are expensive. There is no getting around that fact. Whether it is the catering price tag, photographer, or honeymoon, sticker shock can cause a lot of fights especially when tensions and stress are running high. Try to stay level headed and record costs in a budget to stay within your own budget range. Make sacrifices, after all, marriage is all about compromise and making sacrifices for each other. Figure out what is most important to you as a couple on your big day.
Guest list (kids vs. no kids). The guest list is a touchy subject, especially for events where you are merging two families. Family styles might be extremely different. One side might be a younger crowd, while the other might be older with a lot of young children. Whether it is the debate on inviting kids vs. no kids (which is a huge conversation in itself) or if you are deciding on inviting a bigger mix of family than friends, think rationally. Who will you look back on and not even remember seeing at your celebration? Who encouraged and loved both of you as a couple leading up to your wedding?

Attire. Wedding attire is a huge piece of the wedding. This is where the bride and groom get to express their own style in a very visual way. Most brides want to be able to have a say in what their groom will wear, especially if him and his guys want to sport neon patterned socks and sunglasses during the ceremony. Keep an open mind and listen to each others opinions.
Registry. Do we really need a sno-cone maker darling? White towels or grey towels? What brand of dishes did you grow up with in comparison to his family's? If you do your registry in a day or two, you may get overwhelmed with so many decisions and having another opinion making a lot of decisions with you. Like earlier, make sure to compromise and not get caught up in who is "right" or "wrong."
Honeymoon. Relax on the beach drinking pina coladas or ski down a mountain in Colorado? The two of you may have extremely different ideas of what is relaxing and what is an energy crusher. Pick a spot where both of you can unwind together while creating memories you both can look back on for the rest of your lives.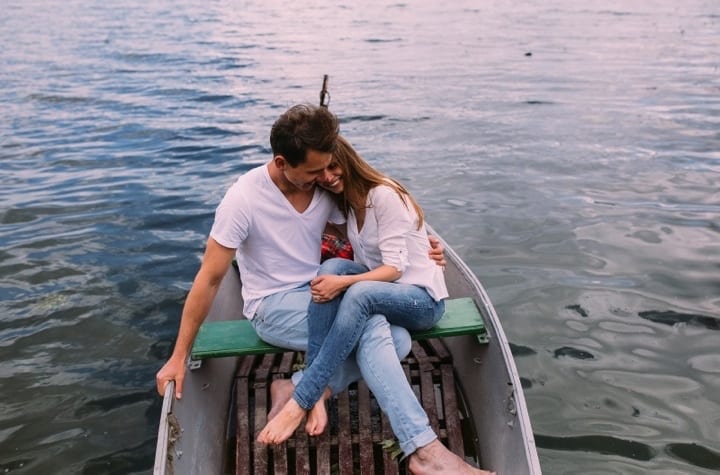 Image Credits:
Kids at Wedding
|
Honeymoon


Want to create her dream marriage proposal? We have the perfect way. Contact The Yes Girls to get started on your personalized marriage proposal, wedding plan, vow renewal, anniversary or date night today! We're so excited to work with you!