Maybe I never grew up and am still stuck in third grade art class, but I haven't found a time when glitter doesn't bring me joy. Its cute, its fun, and I'm happy to tell you that it is showing up everywhere. Glitter is so versatile that it can either give your event a fun splash of color or be the perfect influence of the elegance you hope to show. There are so many ways to incorporate glitter into your big day, whether it be in small details or large pieces. Dress up champagne glasses, give your flower girl some flare, or save it for the send-off. Regardless of how you choose to display your glitz and glam, know that's it's the perfect way to catch your guests' eye.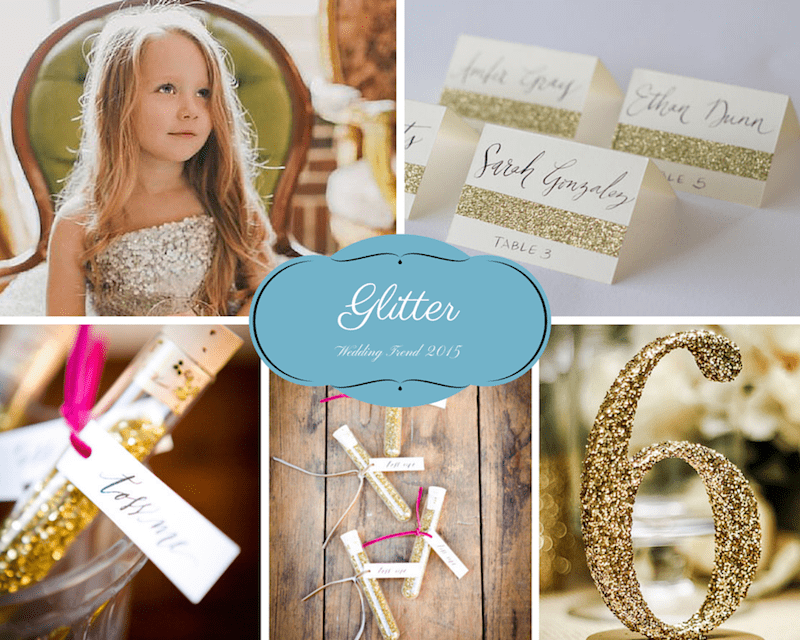 Image Credits: Toss Me Get Away Glitter ; Glittery Flower Girl ; Glitter Escort Cards ; Glitter Table Number


Want to create her dream marriage proposal? We have the perfect way. Contact The Yes Girls to get started on your personalized marriage proposal, wedding plan, vow renewal, anniversary or date night today! We're so excited to work with you!