Dressing for a date night says a lot about what you think about yourself and about your guy. It's not that you have to be phony or dress differently, but you do have to dress appropriately for the plans he's made for the date. As my mom always told me, the way you present yourself says a lot about how you feel about yourself as well as showing how much you care about others.

Hopefully you know where you are going on your date. If he wants to keep it a surprise, then ask whether you need to dress as you would for the office, for a sports even, movie night or for an elegant party. That gives you a range in which to choose your outfit.

How you dress says so much about who you are. If you go out in a halter with cleavage barely contained and a mini-skirt that is slightly larger than his handkerchief, then you are sending a message that he reads as being forward and other women quickly label as one of "THOSE" types of woman. You will get plenty of attention, jus the wrong kind of attention.

Dressing for a date when you aren't sure about the plans is like going to a job interview. You've certainly heard the advice, "dress for the job you want, rather than the job you have."

That means you dress up just a bit more. For a date, apply that advice. If you aren't sure what to wear, go with business casual and sensible shoes. If you wear a sleeveless top, bring along a hoodie or light sweater, since you don't know whether you'll be inside a chilly movie theater or sitting outside at a patio restaurant after the evening temperatures drop. You don't want to have to end a night early because you are shivering and uncomfortable.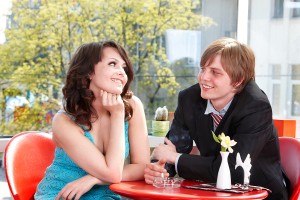 If you are getting back into the dating scene after a few years, take time to look over the current magazines for casual styles. Then ask some of your friends who have similar styles to yours what they would wear on a date. Better yet, treat yourself to a salon day and get a cool outfit from a local boutique. In the area I live there are several stores with really cute and trendy clothes that don't bust my budget!
But you certainly don't have to buy new clothes, just edit your outfits and add a bold item that is current. A great new store that is popping up everywhere is Charming Charlie. You can spruce up any outfit with the cool and budget friendly accessories there.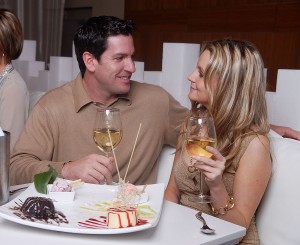 If you are in your 30's or 40's you will add to your age if you try to look too young. So if your preteen daughter loves the tee shirt dress, buy it for her, and stick with something more appropriate for a woman. Even if your wardrobe basics do double duty for work and social wear, keep a few items that are only for dates.

Remember that you are the main feature, not your clothes, so just make sure you feel great in what you are wearing and show confidence. The most attractive part of your outfit is your personality. And have a great time on your date!!!
Love,
The Yes Girls


Want to create her dream marriage proposal? We have the perfect way. Contact The Yes Girls to get started on your personalized marriage proposal, wedding plan, vow renewal, anniversary or date night today! We're so excited to work with you!