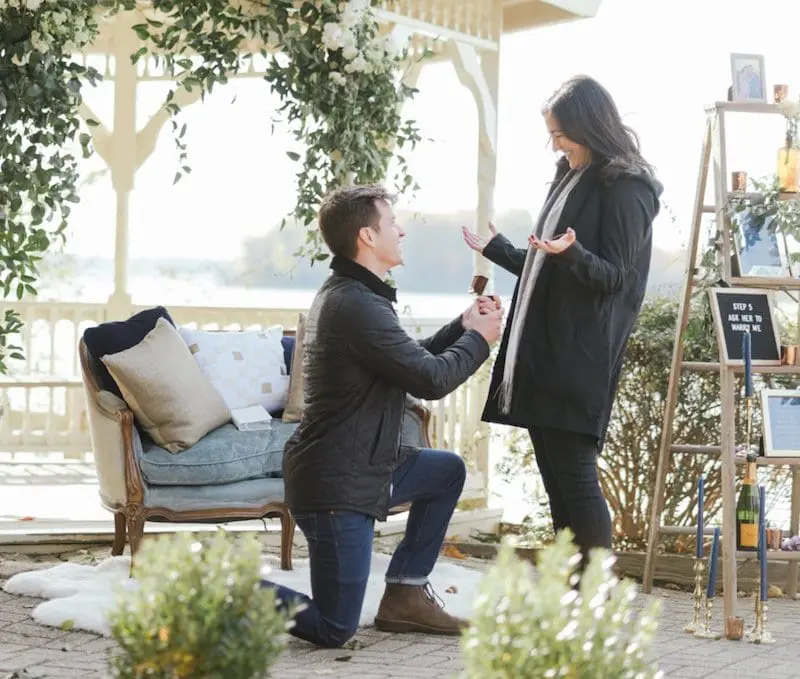 Out of the 365 days in a year, there aren't many days that you couldn't propose on.  In fact, you could propose on any of them, however there are a few days we recommend skipping out on.  Some holidays are totally acceptable to pop the question: Fourth of July, Halloween, New Years Eve, or even Cinco de Mayo could be cute if you follow a theme.  Other holidays are a little cheesy: Christmas, Valentine's Day, and for goodness sake- please don't propose on April Fools Day (unless you want her thinking the proposal is one big joke.)
Another cliche proposal would be the birthday proposal.  Everyone loves to be the center of attention on their birthday, but since birthday proposals are so common and you will likely have something fun planned anyways, she will likely see it coming.  If you want to propose around the time of her birthday, catch her off guard by surprising her with plans a week early.  The same goes with an anniversary proposal… if you want to make it a complete surprise, we recommend surprising her with plans earlier than your scheduled celebration.  Last but not least, and this is an absolute MUST-NOT; There are no circumstances when it is okay to propose on someone else's wedding day.


Want to create her dream marriage proposal? We have the perfect way. Contact The Yes Girls to get started on your personalized marriage proposal, wedding plan, vow renewal, anniversary or date night today! We're so excited to work with you!