We are still swooning over this walkway made of 1000 yellow daisies for Tony & Jacqueline's proposal in the Outer Banks! When Tony came to us wanting to put together a sweet proposal for his girlfriend while they were on vacation in the Outer Banks I was so excited because I had just finished watching the Netflix show on this beautiful location and could not wait to find a way to tie the sound and cattails into a proposal!
The Details: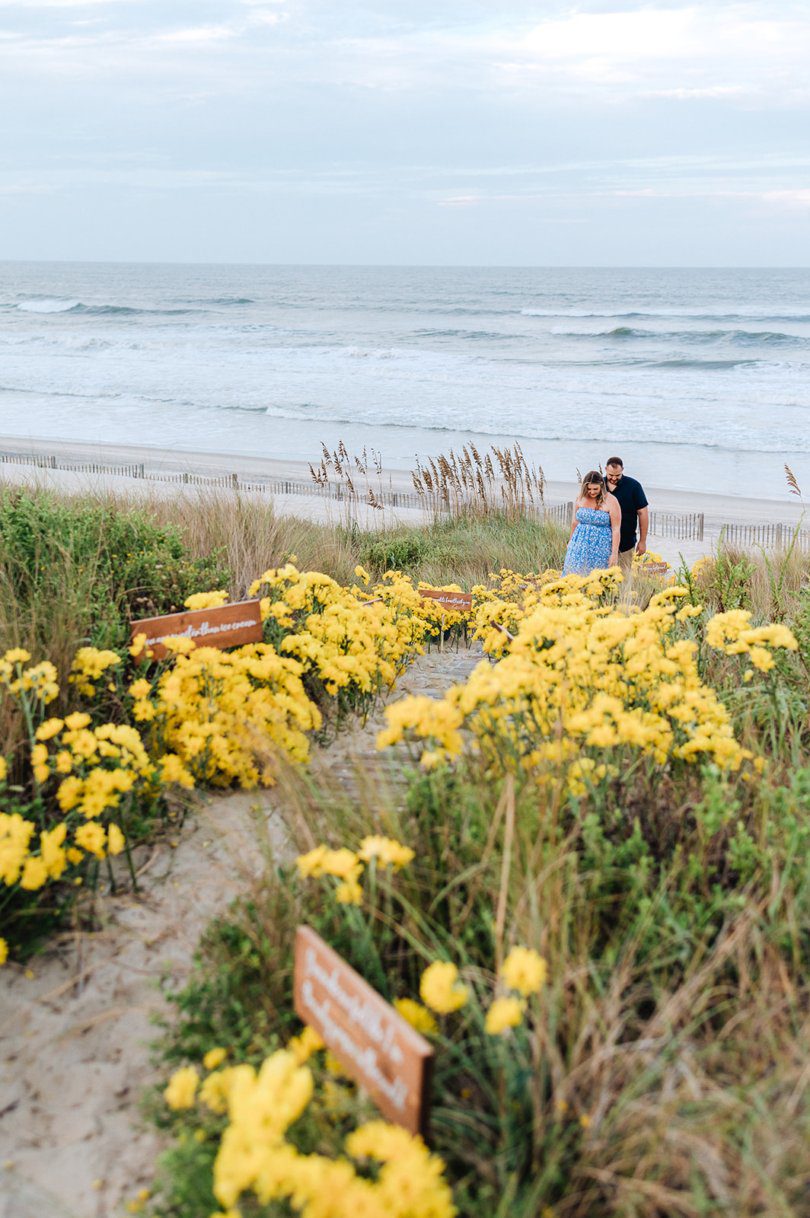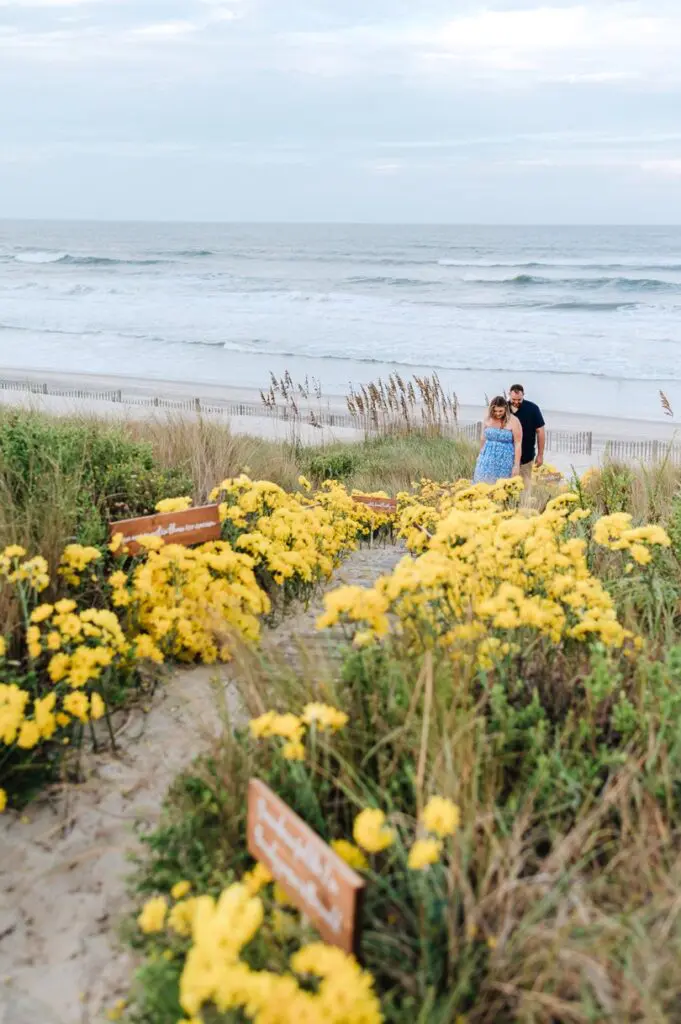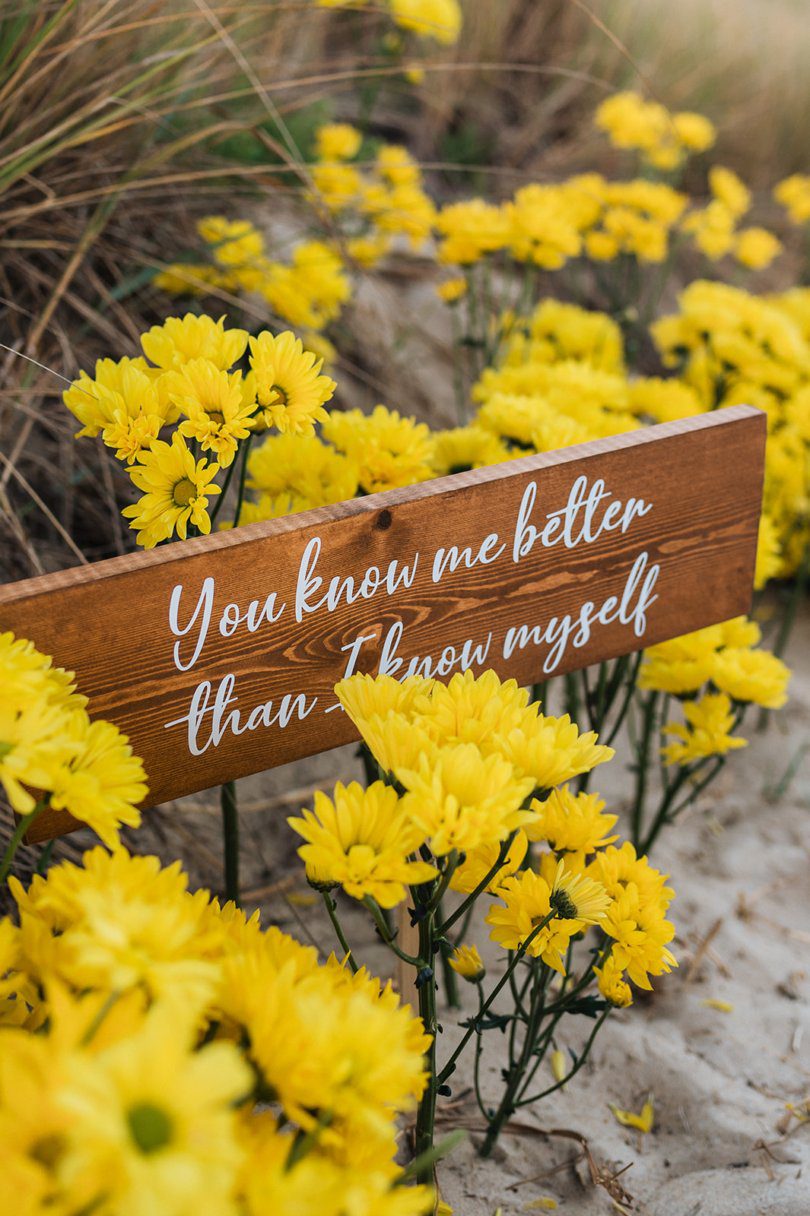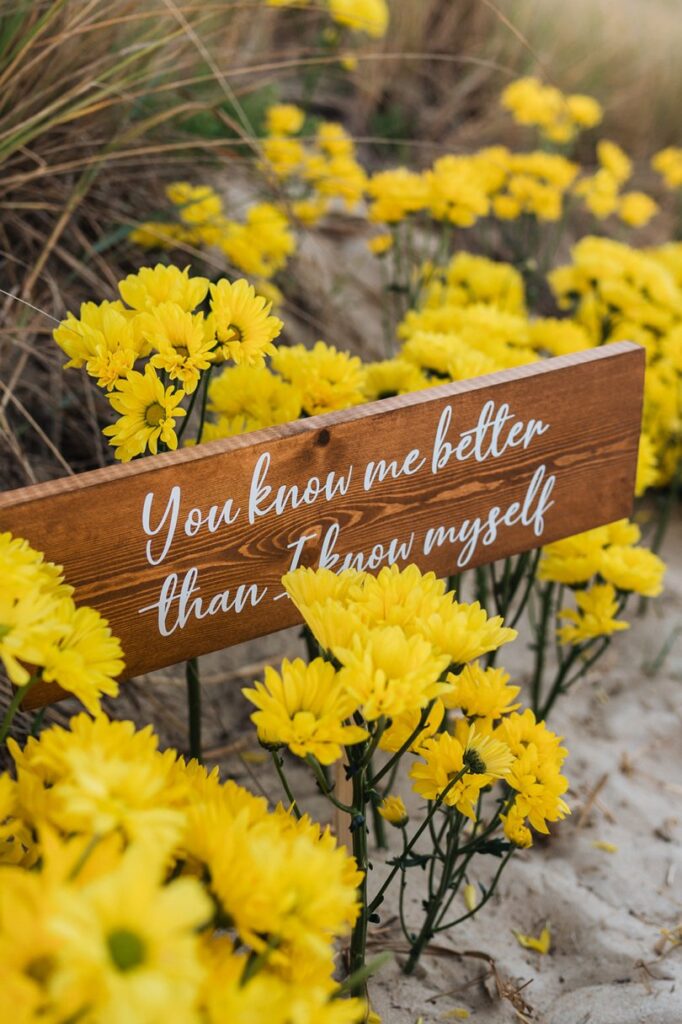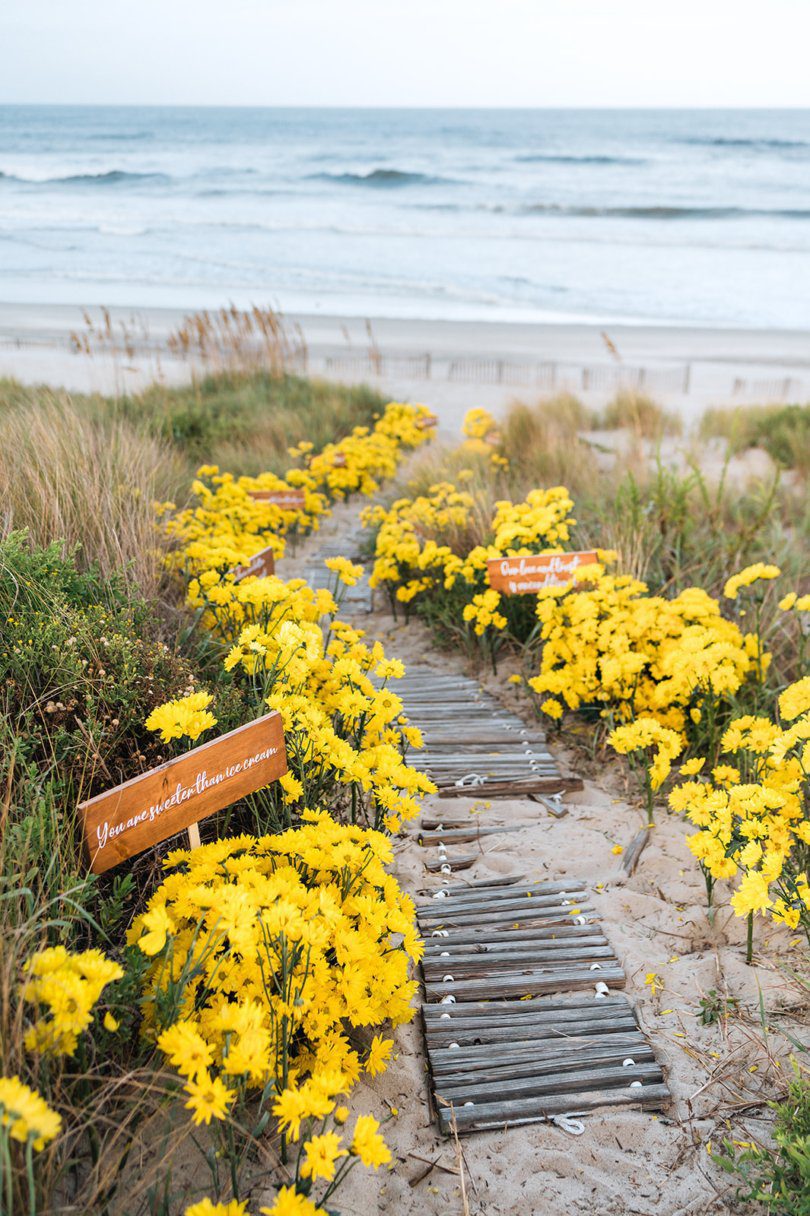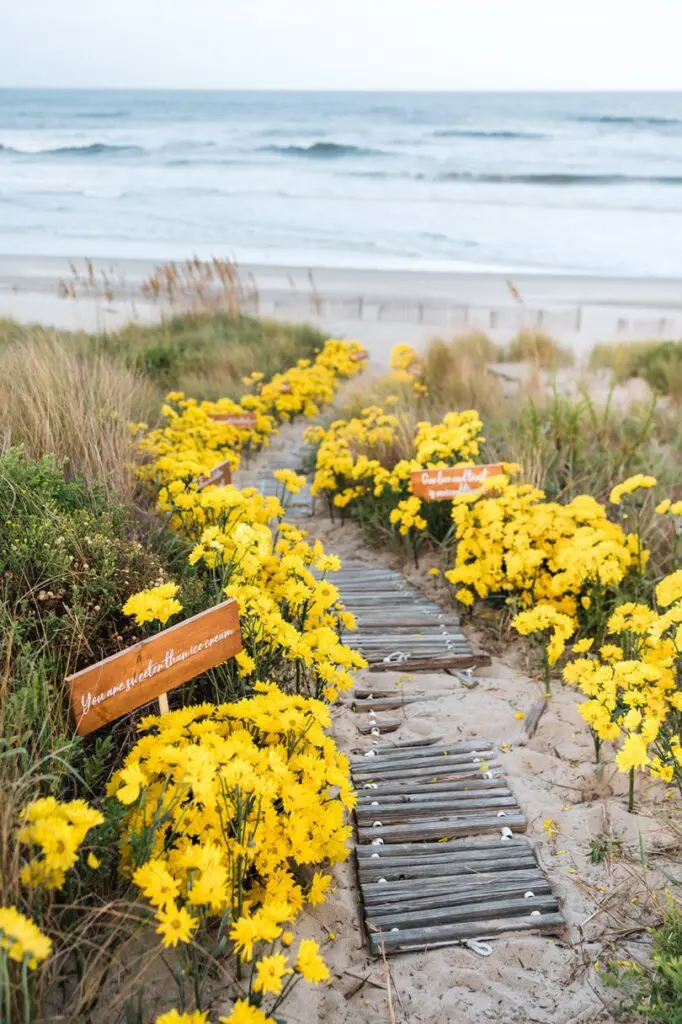 Listening to clients brag about their significant others is one of my favorite parts about what we do – we try to hone in on the key details they say that makes their partner unique. Jacqueline is a big fan of yellow daisies and she feels most loved through words of affirmation. When Tony told us that he wanted to incorporate yellow daisies in his proposal we jumped at the idea to make a huge impact with just that! While using the beauty that the Outer Banks has to offer, we created a very natural setup that stood out to anyone that walked by! The thoughtful details did not stop there, we could not forget to find a way to have Jacqueline's love language tied into the proposal – so we created beautiful wooden signs with sweet words and phrases from Tony. What a way to make your significant other feel seen and loved on such a special day!
The Proposal: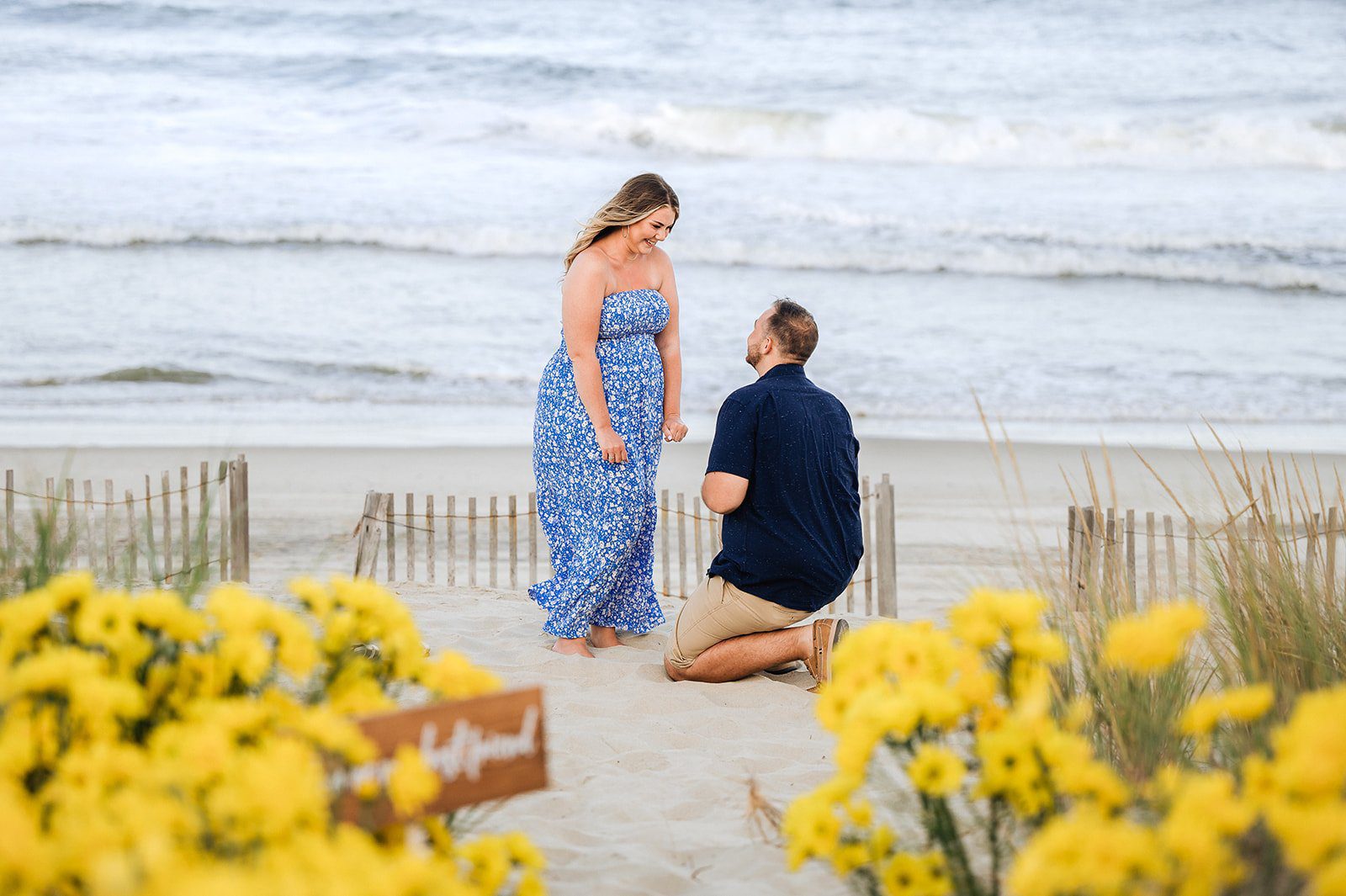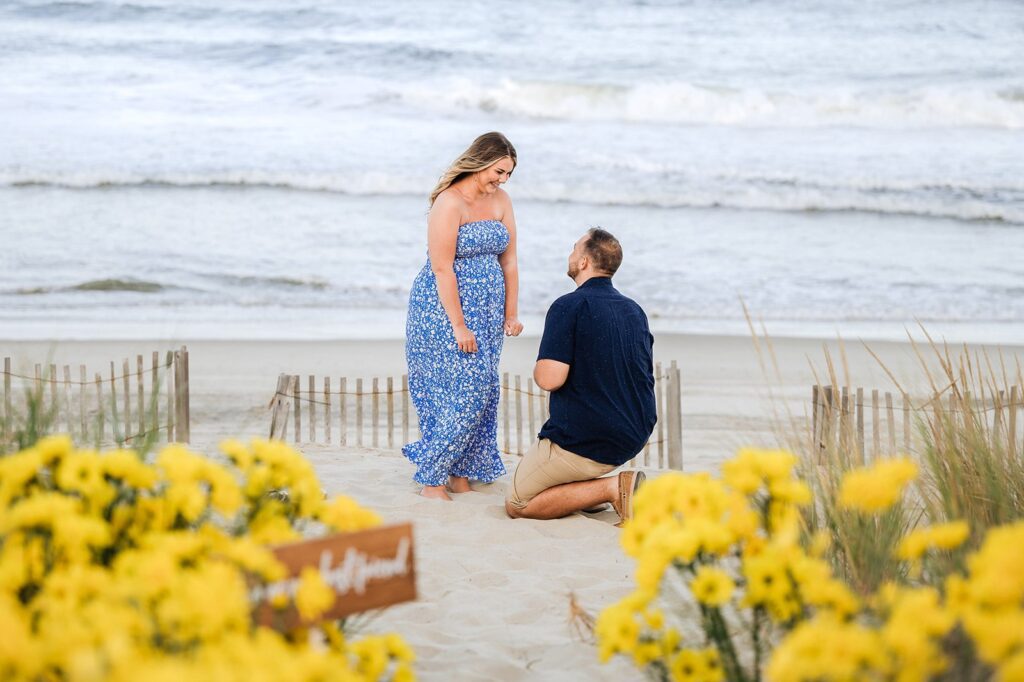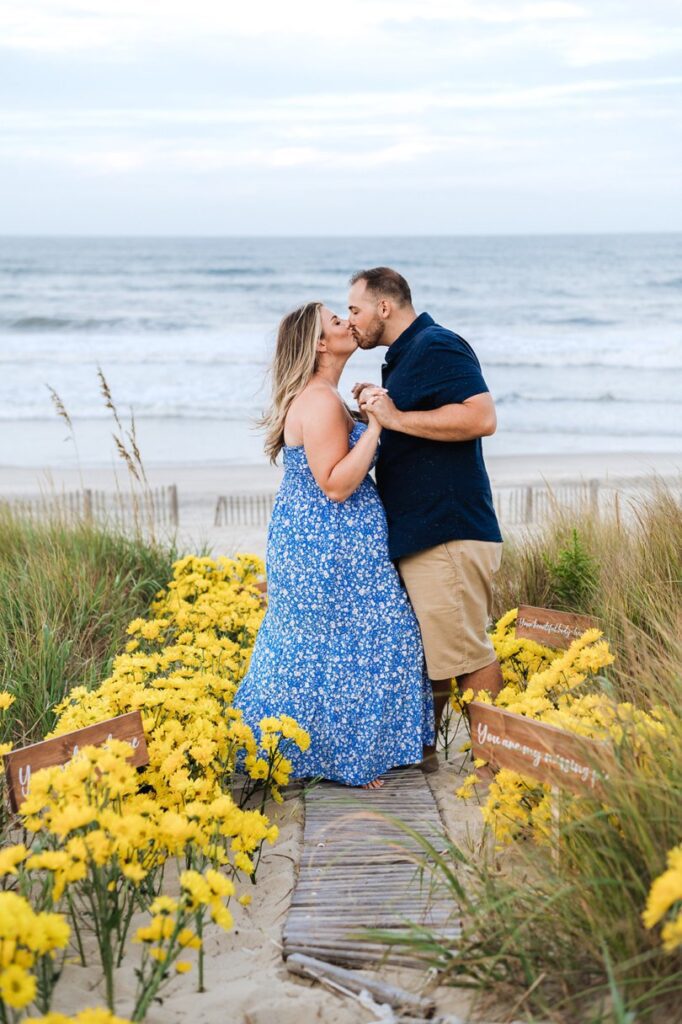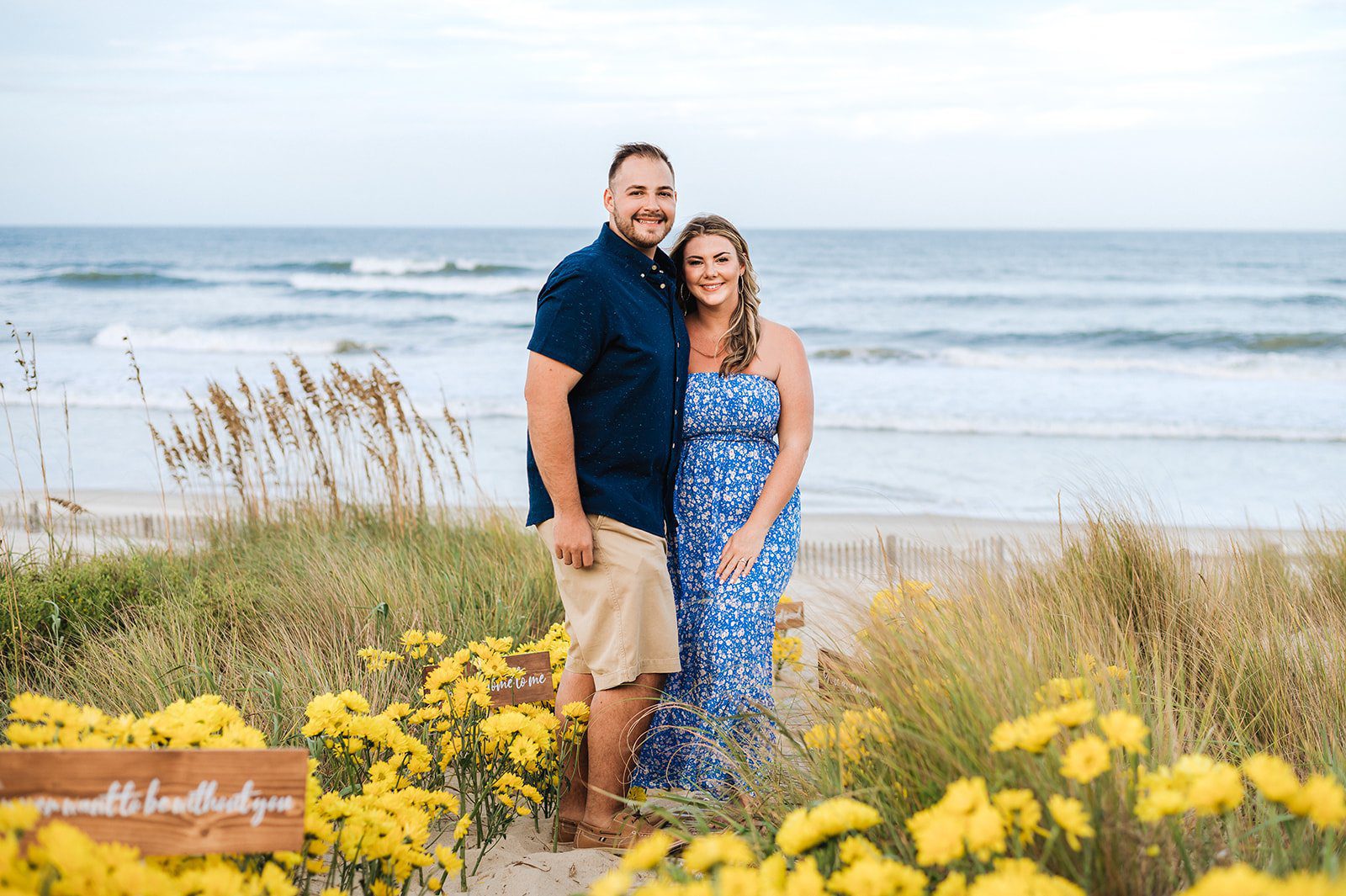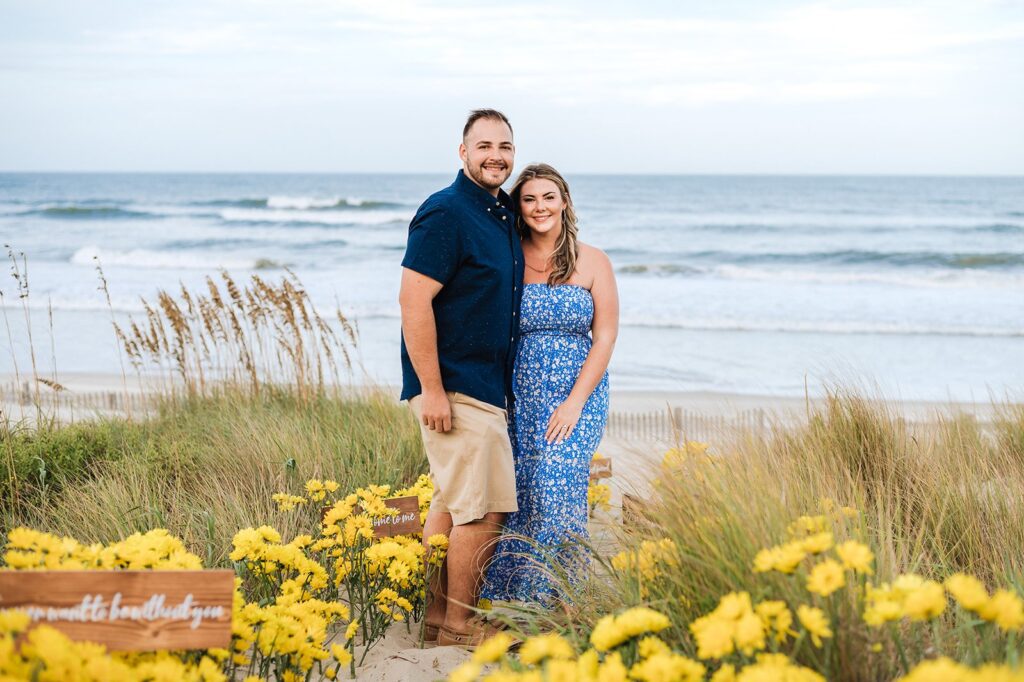 After Jacqueline had the opportunity to soak in all of the beauty that this location is and all of the thoughtful details Tony put into his proposal to her – Tony asked Jacqueline to marry him! We could not be happier for this couple and are so honored to have played a part in such a special day for the two of them. Congratulations you two!
Vendor Love:
Proposal Ideas and Planning: The Yes Girls | Photographer: Dorota Kight Photography | Thin Ring Box: The Box Sock