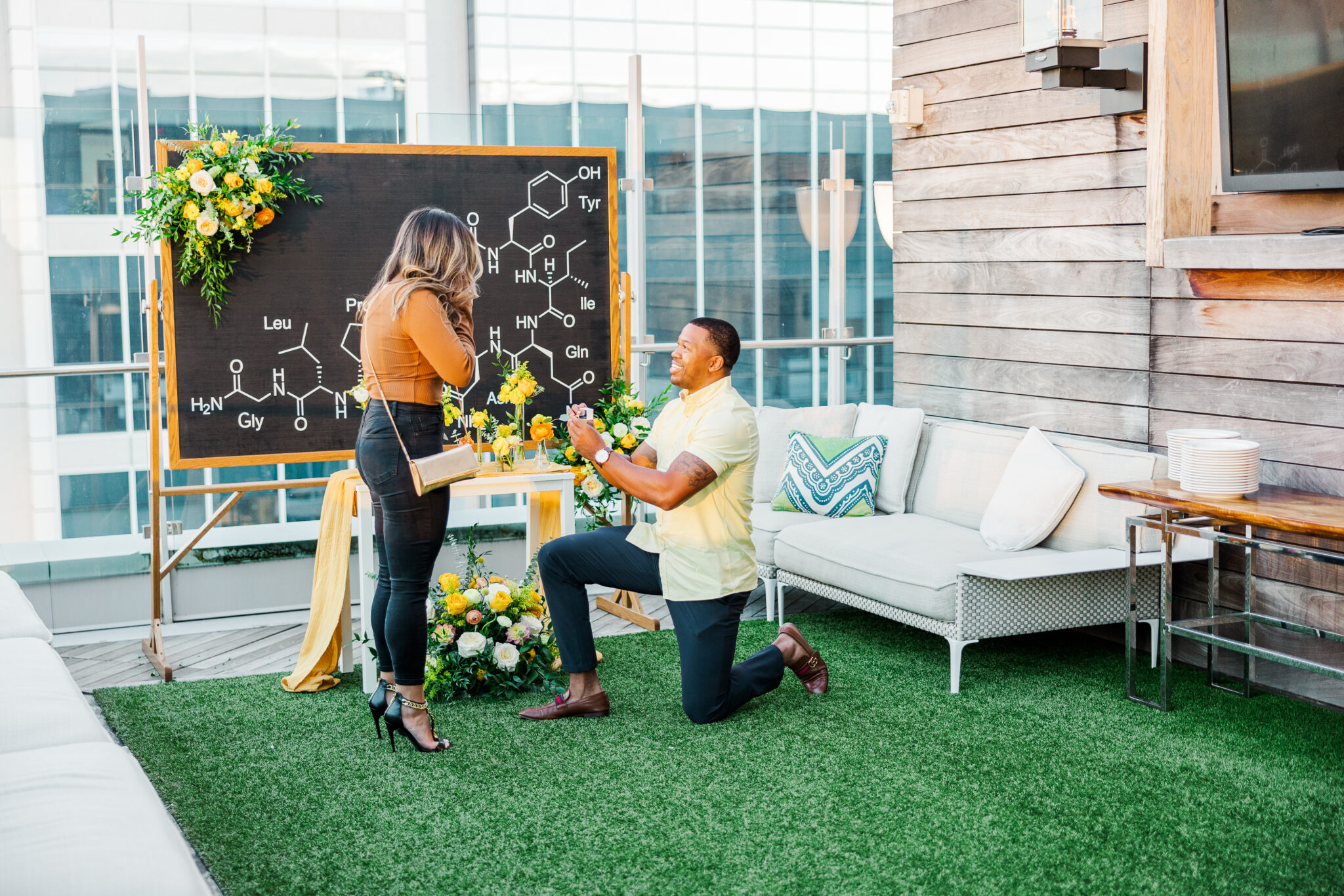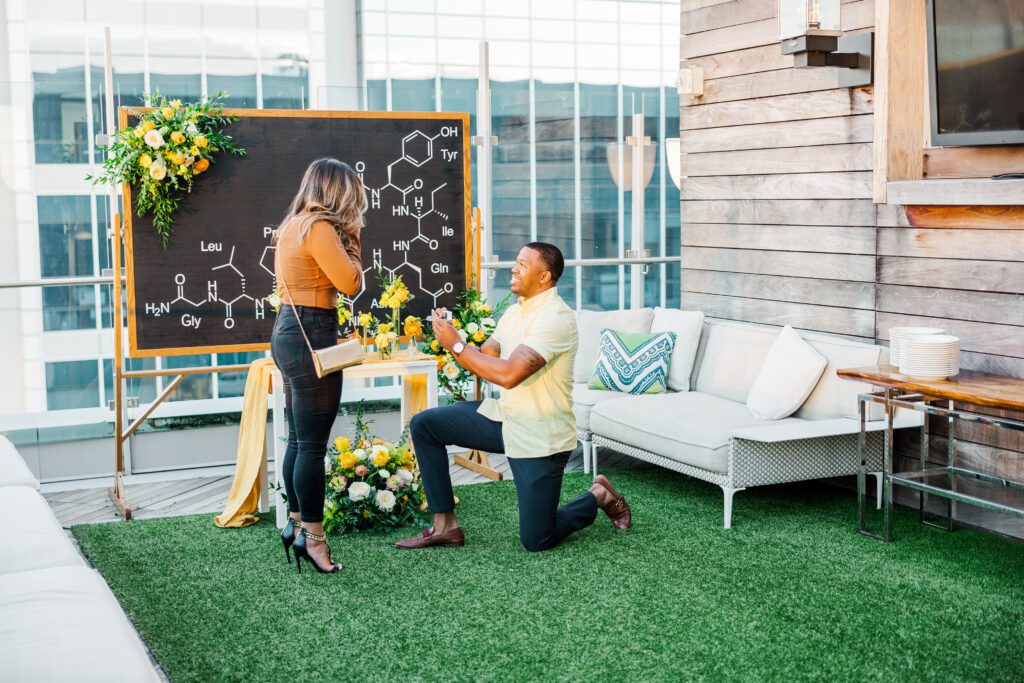 This rooftop proposal in Charlotte is one of my favorite proposals to date! Marcus came to us wanting to surprise his girlfriend, Kimi with the proposal of her dreams. His completely customized proposal had so much thought put into it to encompass all of the unique things that make Kimi, her!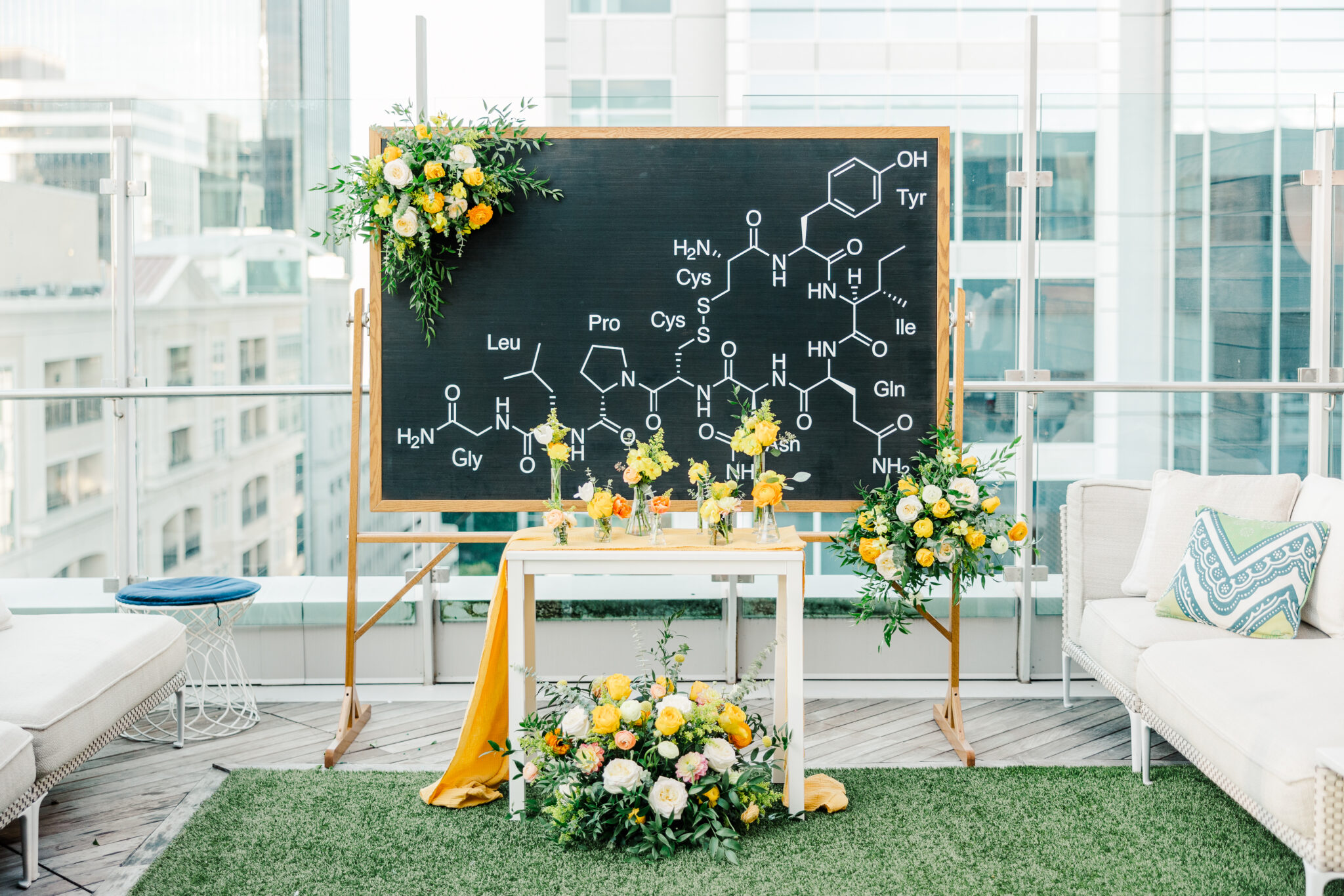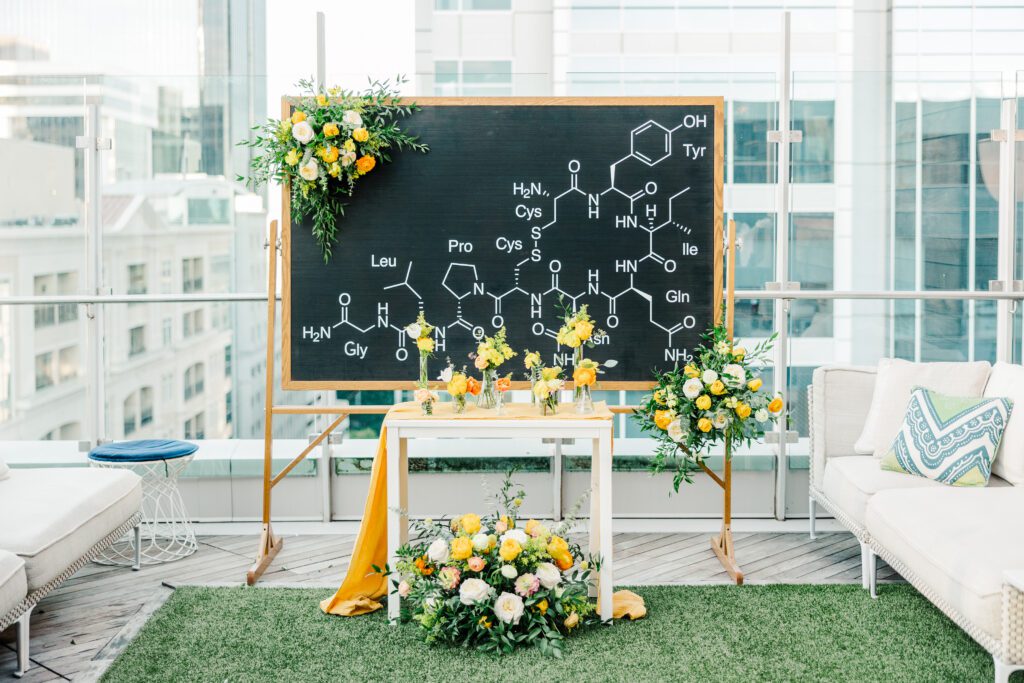 Kimi is a formulation chemist, when we found this out we knew we had to incorporate chemistry into the proposal somehow, so we went to the chalkboard to start drawing up some ideas (pun intended ;)). This beautiful proposal came together with beakers as bud vases and the love chemical equation (dopamine, serotonin, and oxytocin) jotted down on a chalkboard. What better way to tell your girlfriend how she makes you feel than describing it with the chemicals your brain releases when you think about her! The thoughtful details did not stop there, Kimi's favorite color is yellow and her favorite flower is a rose so we knew we HAD to incorporate yellow roses to complete this stunning backdrop.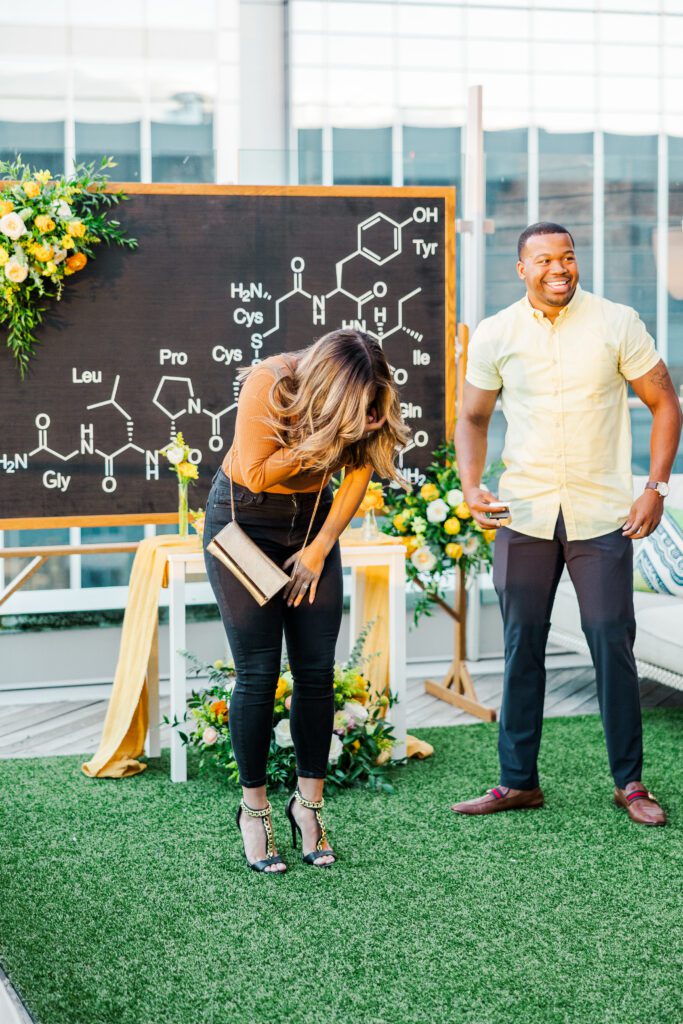 As if paying attention to the small details for Marcus and Kimi's customized proposal was not enough, Marcus could not pass up the opportunity to have all of their closest friends and family there to celebrate their love! When Kimi turned and saw all the people she loves most standing there, she was absolutely blown away (see above photo). It is safe to say that this was the best day ever for this sweet couple! We are so happy to have played a role in this moment, and could not be happier for Marcus and Kimi. Congratulations you two!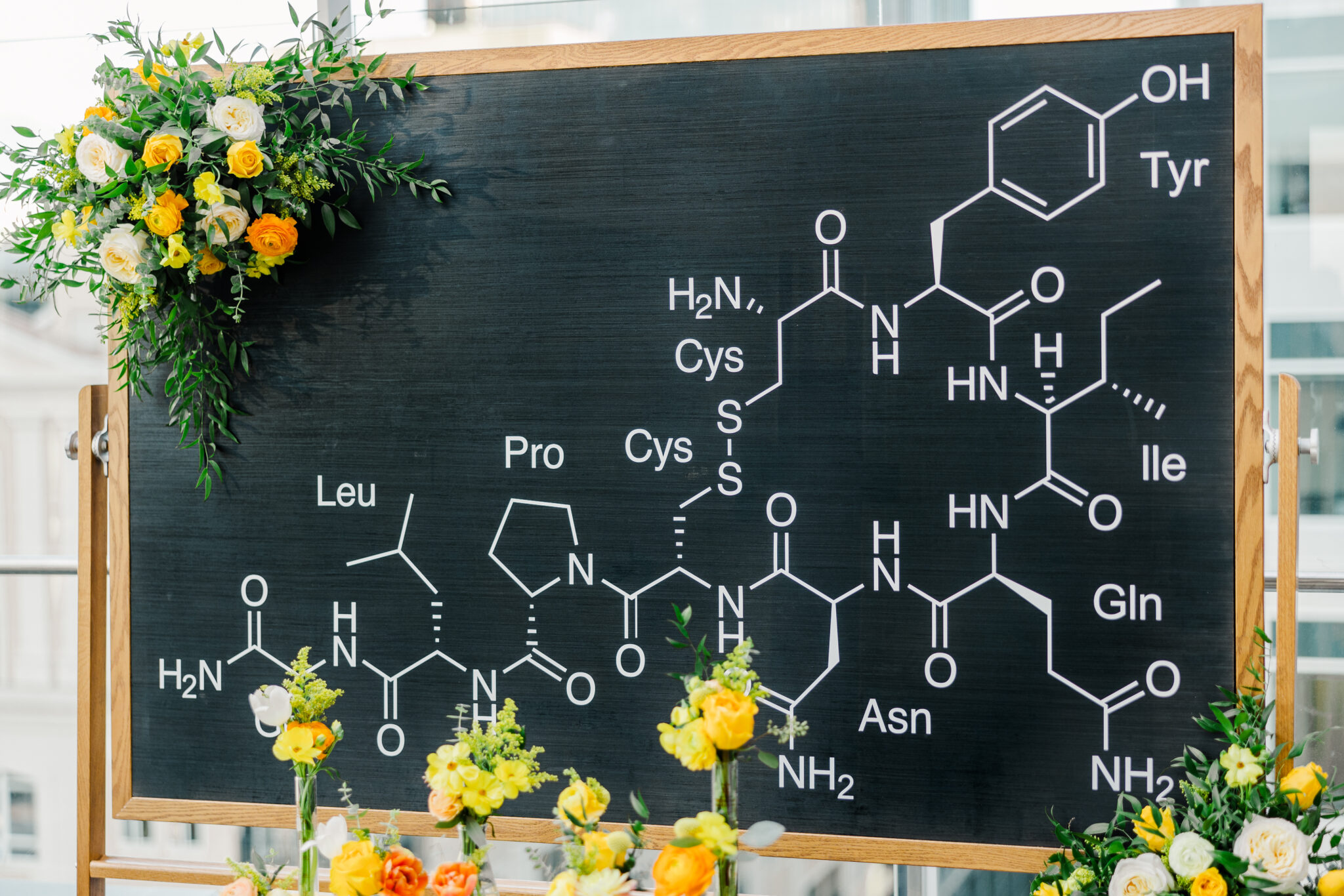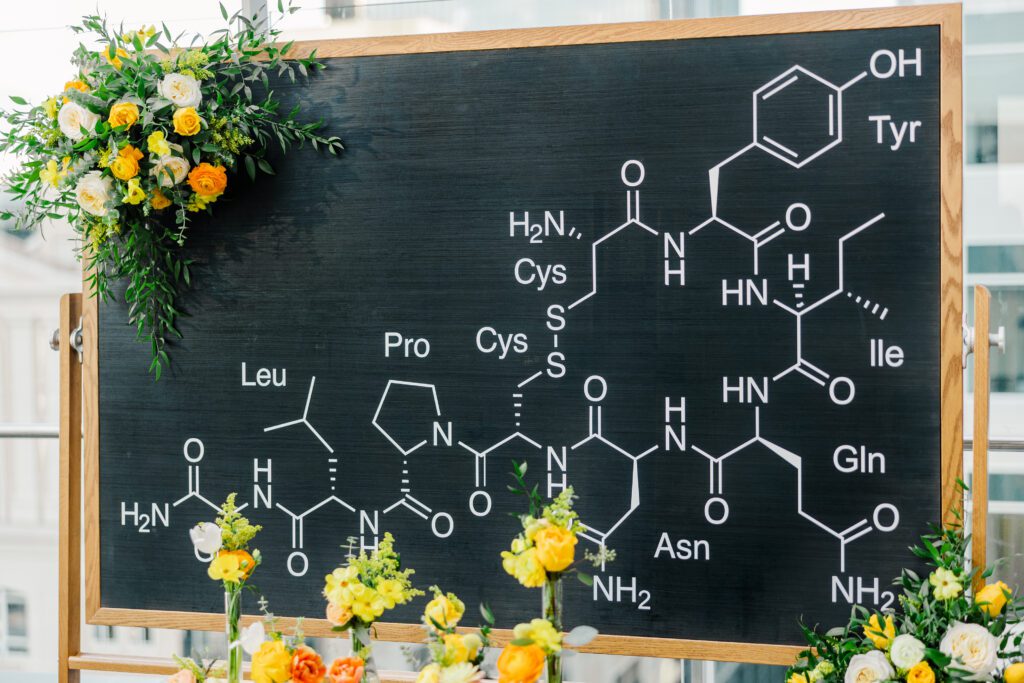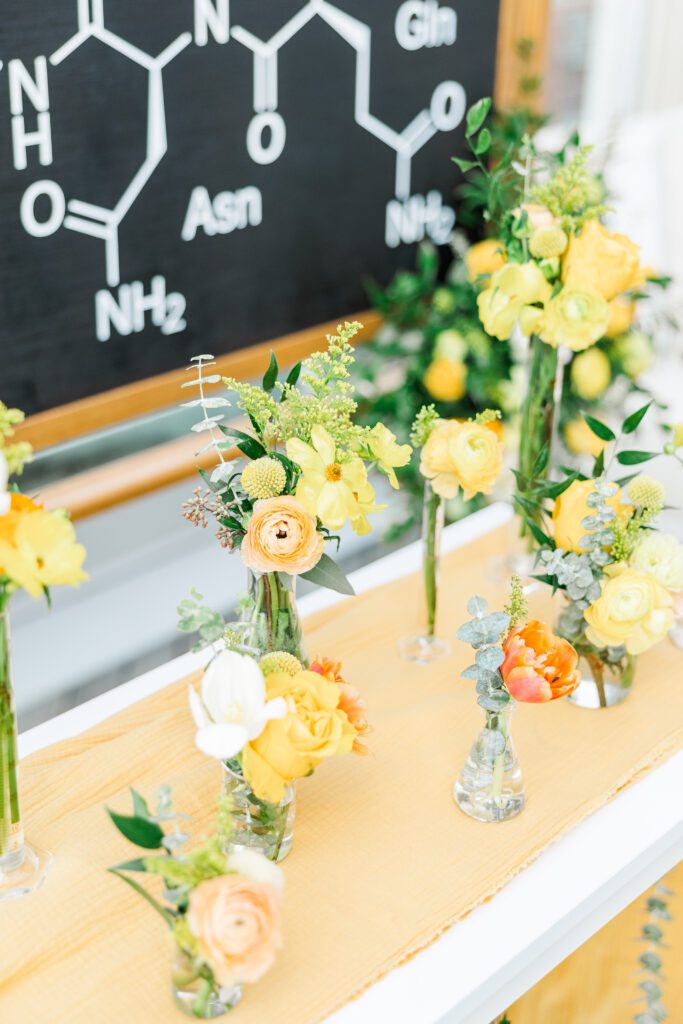 Did you know that we can help you come up with completely customized proposal ideas that will absolutely blow your partner away? Ditch the Pinterest ideas and let us help you come up with a proposal idea that is about the two of you and the love you share! If you would like more information on how to get your own proposal ideas created, you can inquire here.
Vendor Love:
Proposal Ideas and Planning: The Yes Girls | Photographer: Amanda Kane | Proposal Socks and Thin Ring Box: The Box Sock