The Greatest Showman themed birthday by The Yes Girls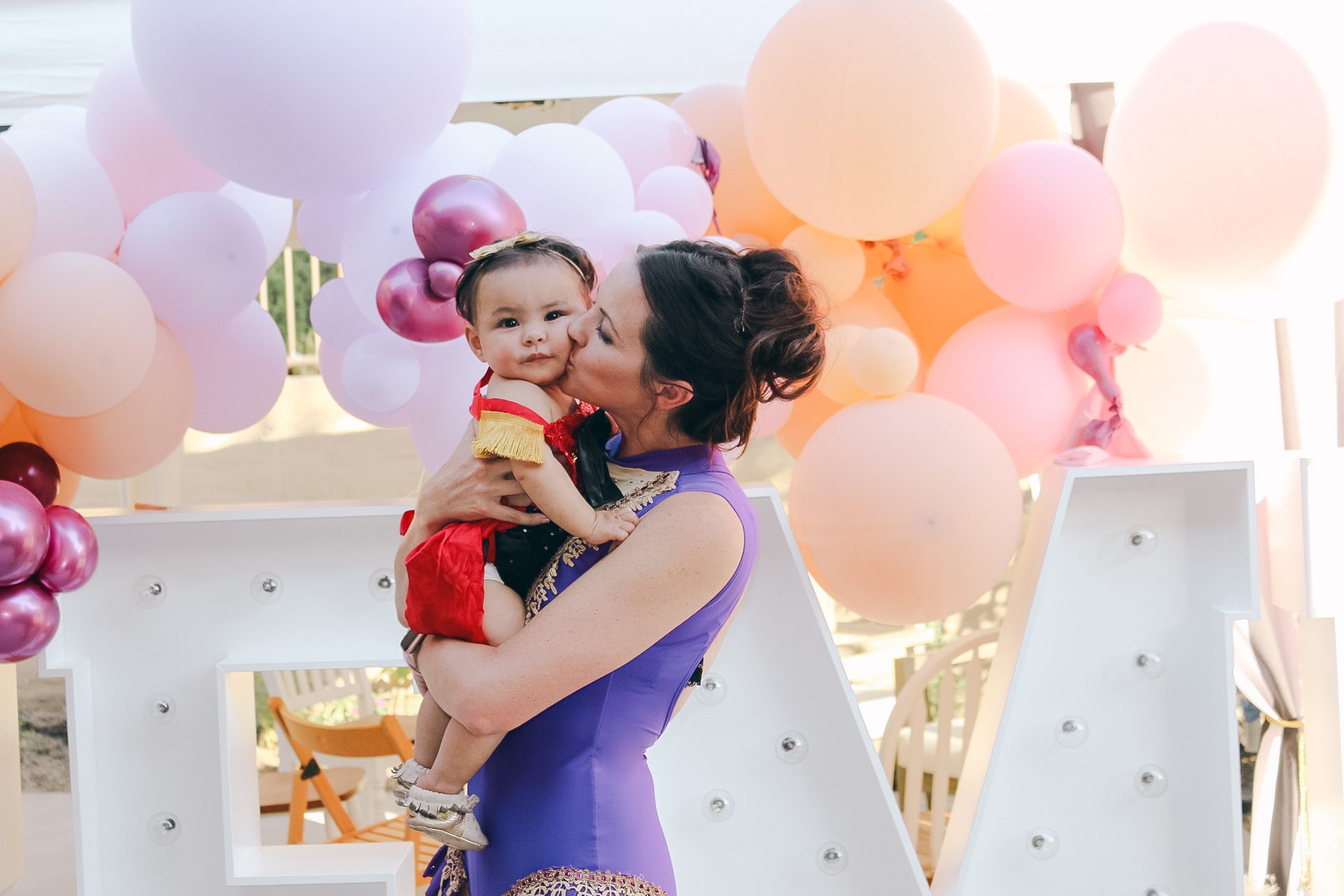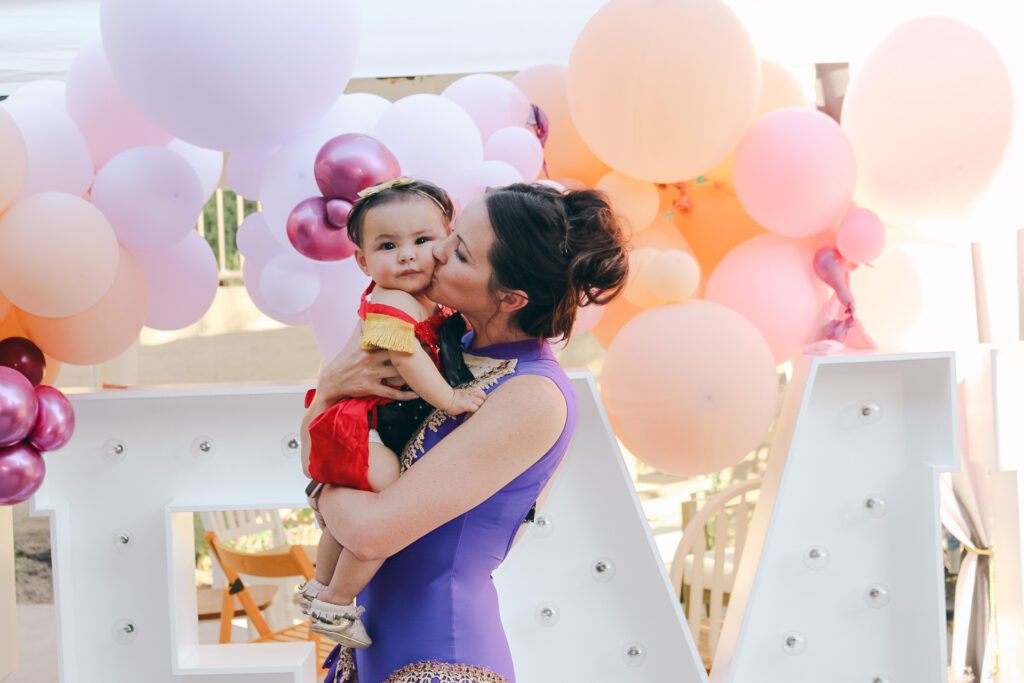 When I would drive to the NICU to be with Remi, I don't know if I subconsciously had "A Million Dreams" playing on repeat, but it came on constantly. The Greatest Showman theme for our Remi Rae's first birthday party was meant to be just like her.
I immediately envisioned her name in lights! Thanks to Lola's Letters  we had REMI in marquee lights as the featured backdrop then I worked all the decor around that – including a 5ft elephant, lion cage, and of course an overflowing of balloons!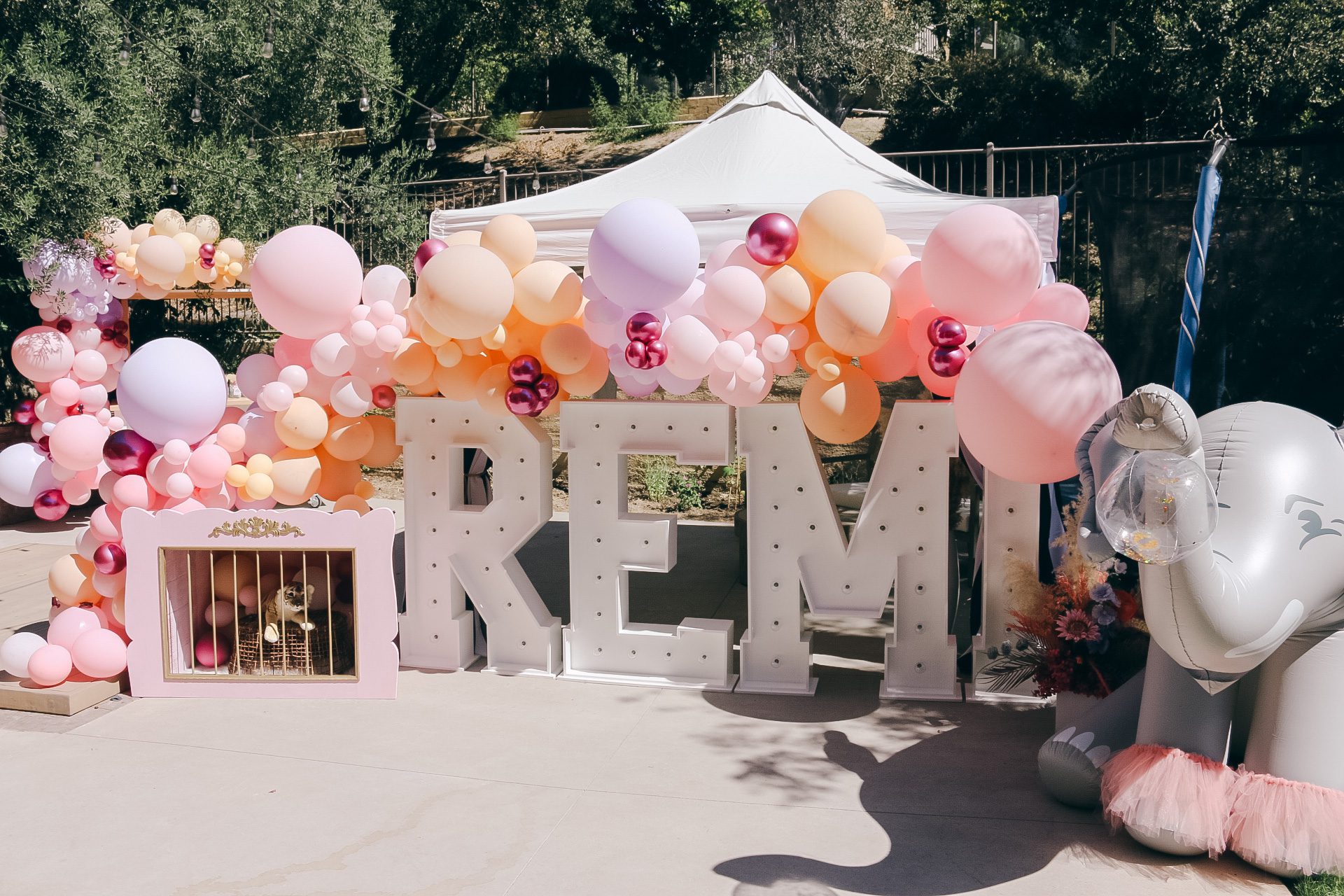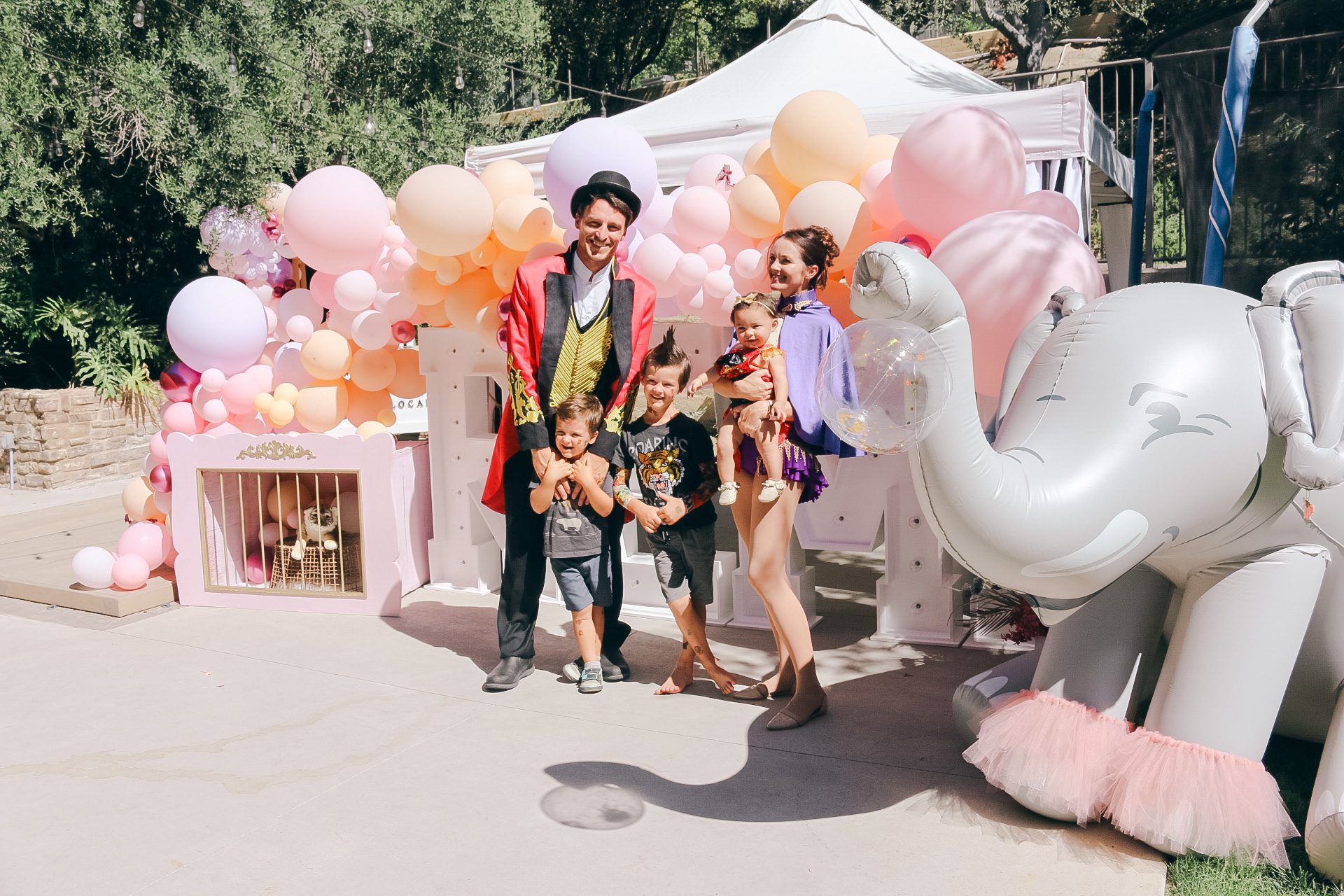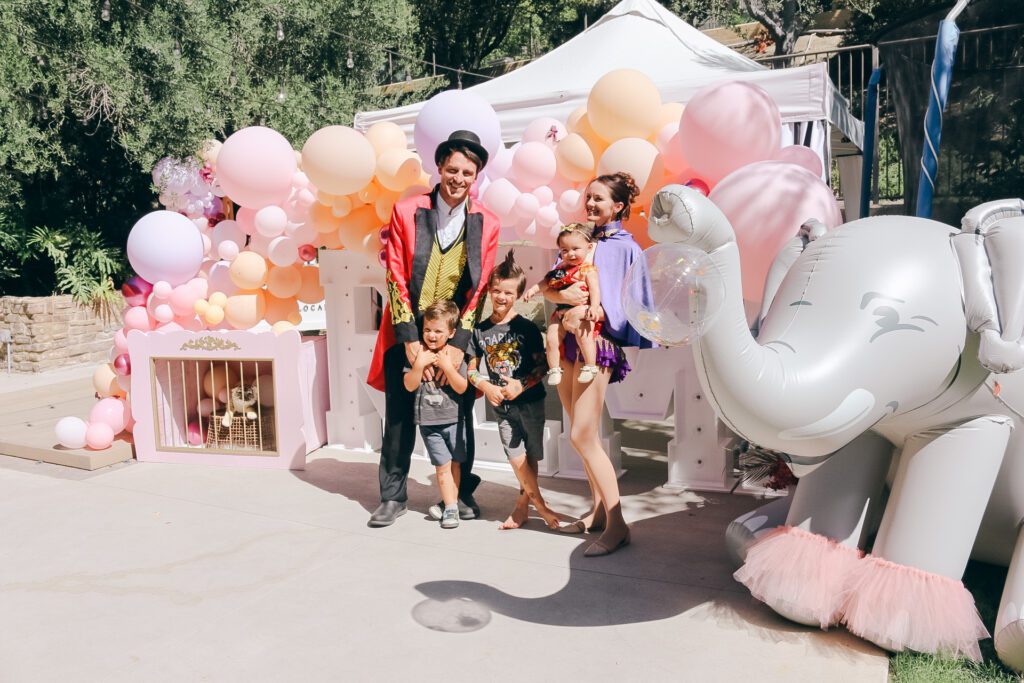 Since it was a kid's birthday, we made the ticket booth kid size. The best part is the "Ticket" sign is interchangeable, so the kiddos can use it for a future lemonade stand as my oldest son already called dibs on.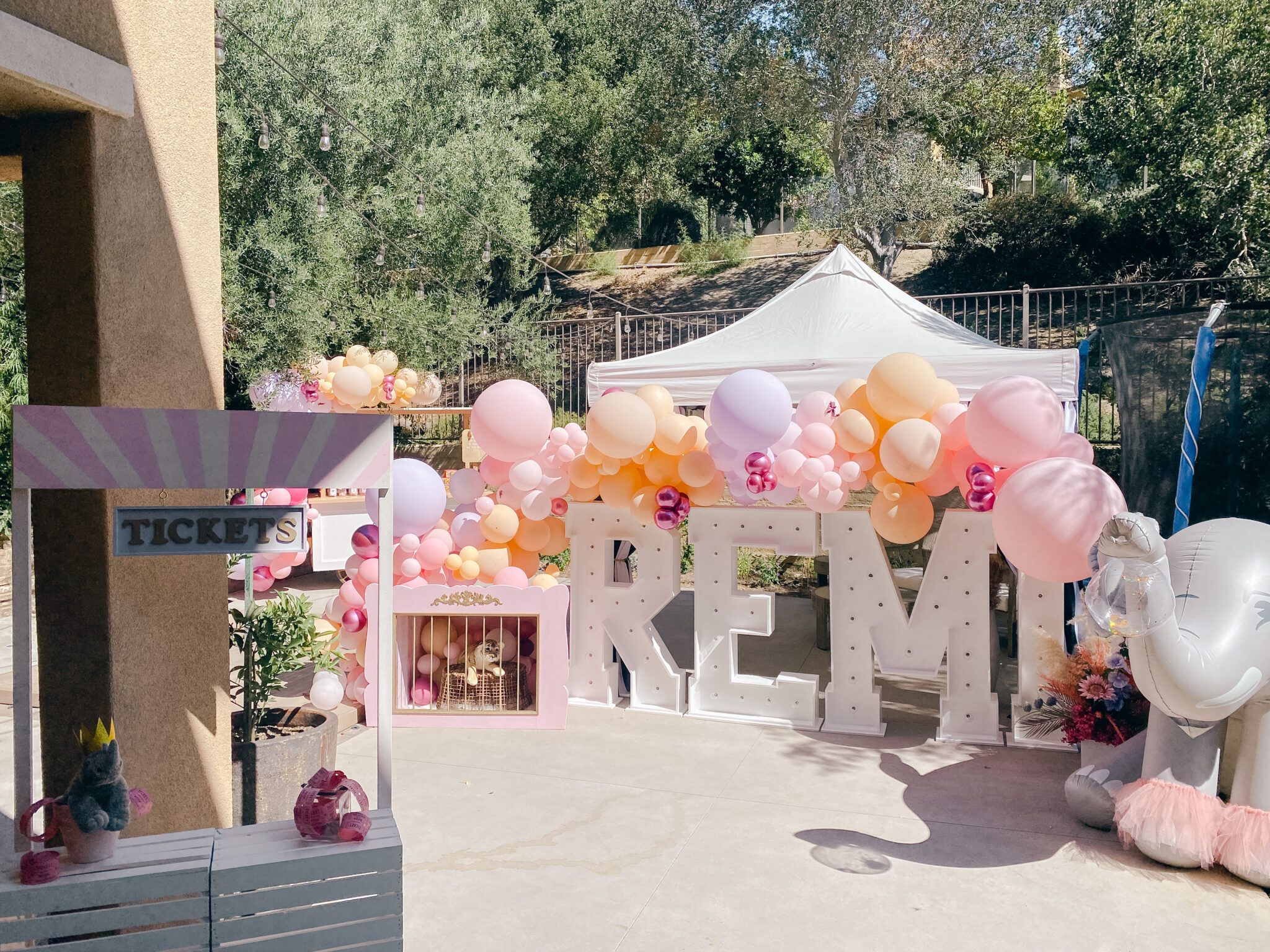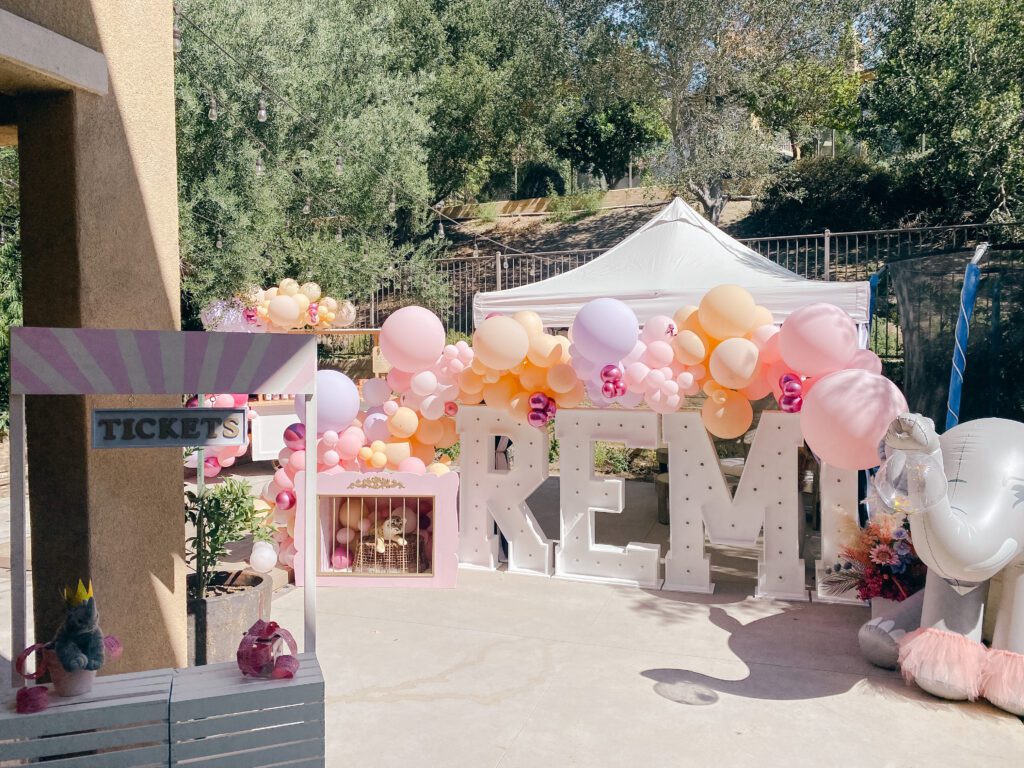 I had the Yes Local cart set up to display all the kid's party favors which were OG Animal Crackers or Cotton Candy Jars. I loved having the pretty cart instead of a classic table because it felt like a high-end circus vendor and went perfectly with the theme.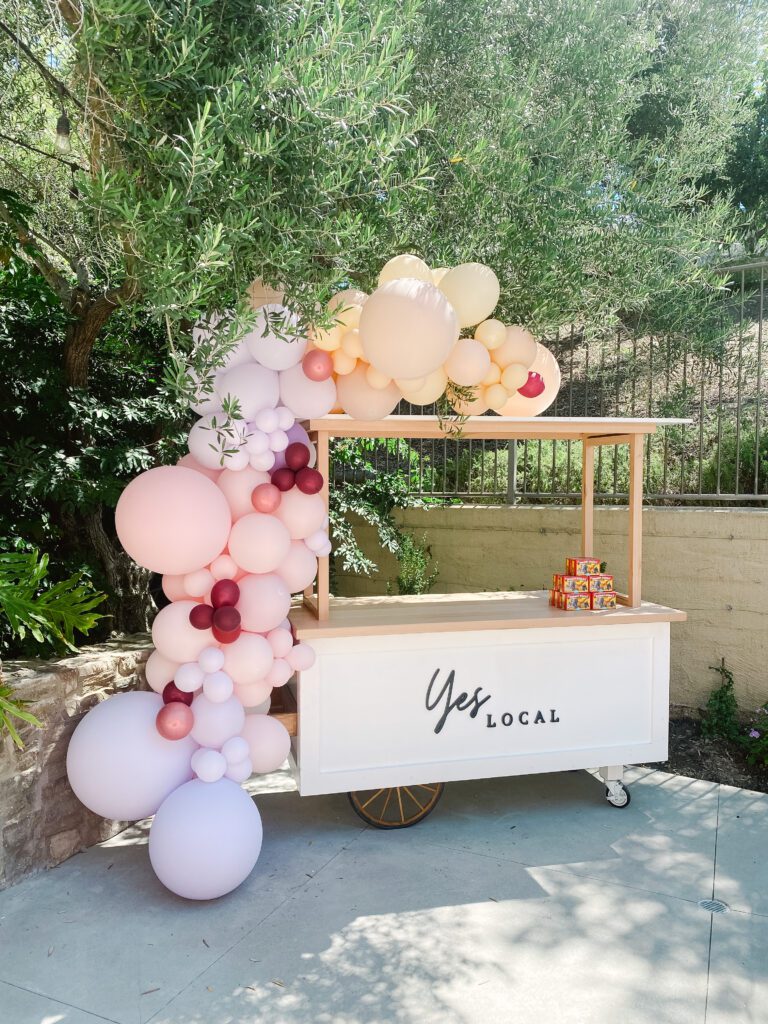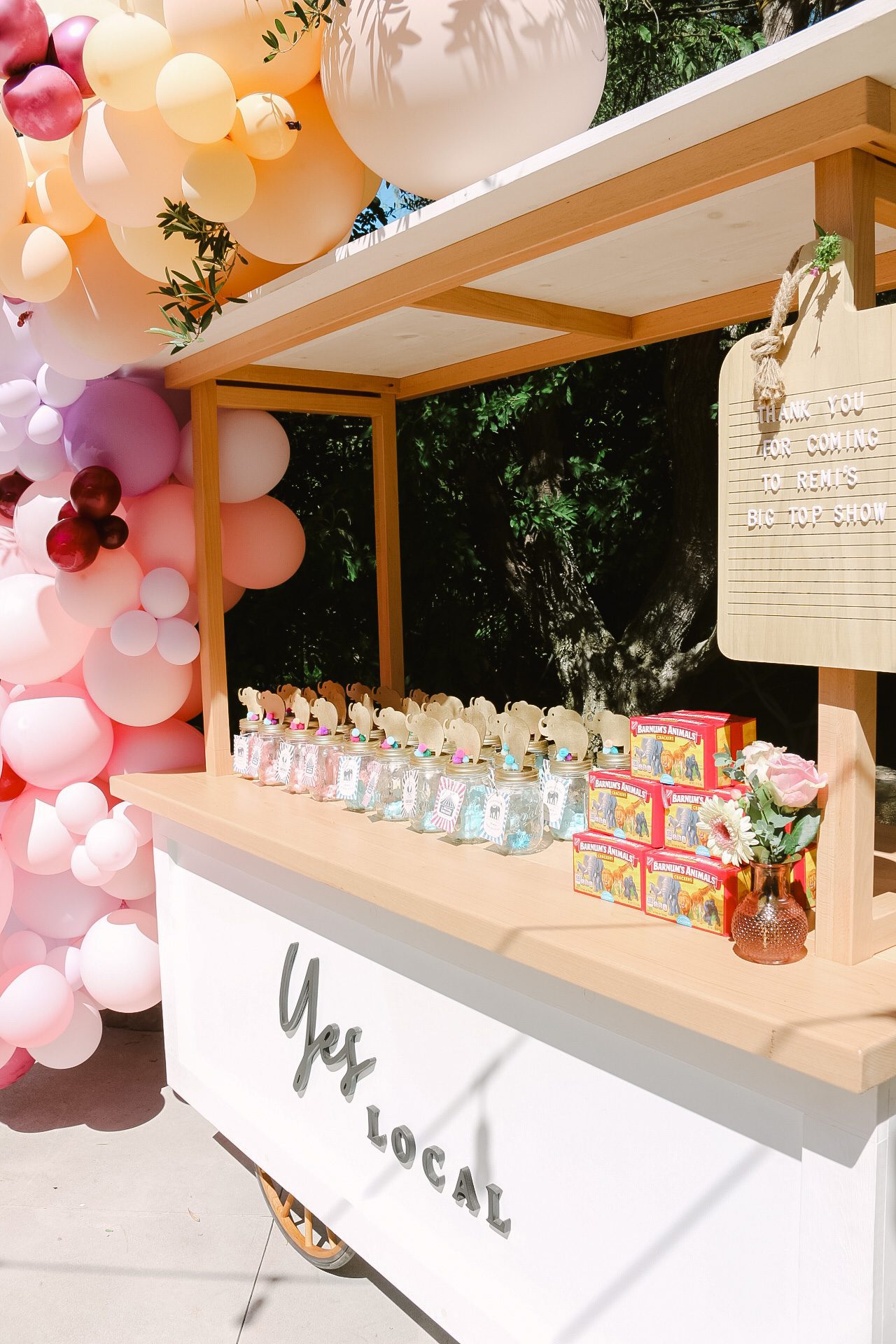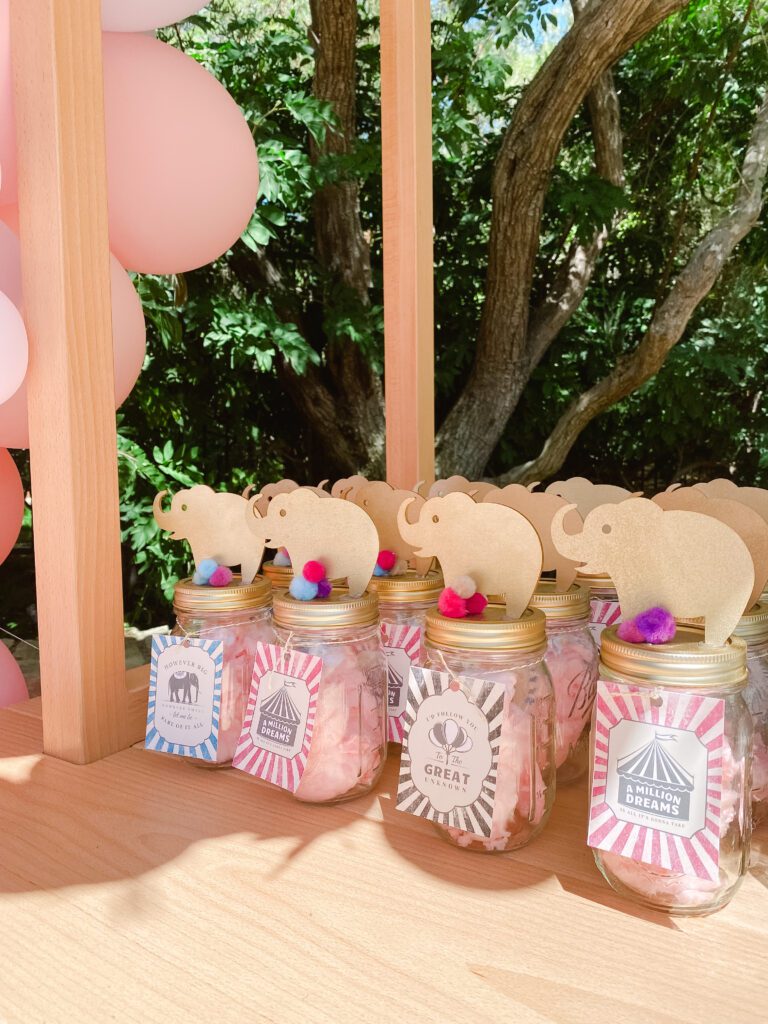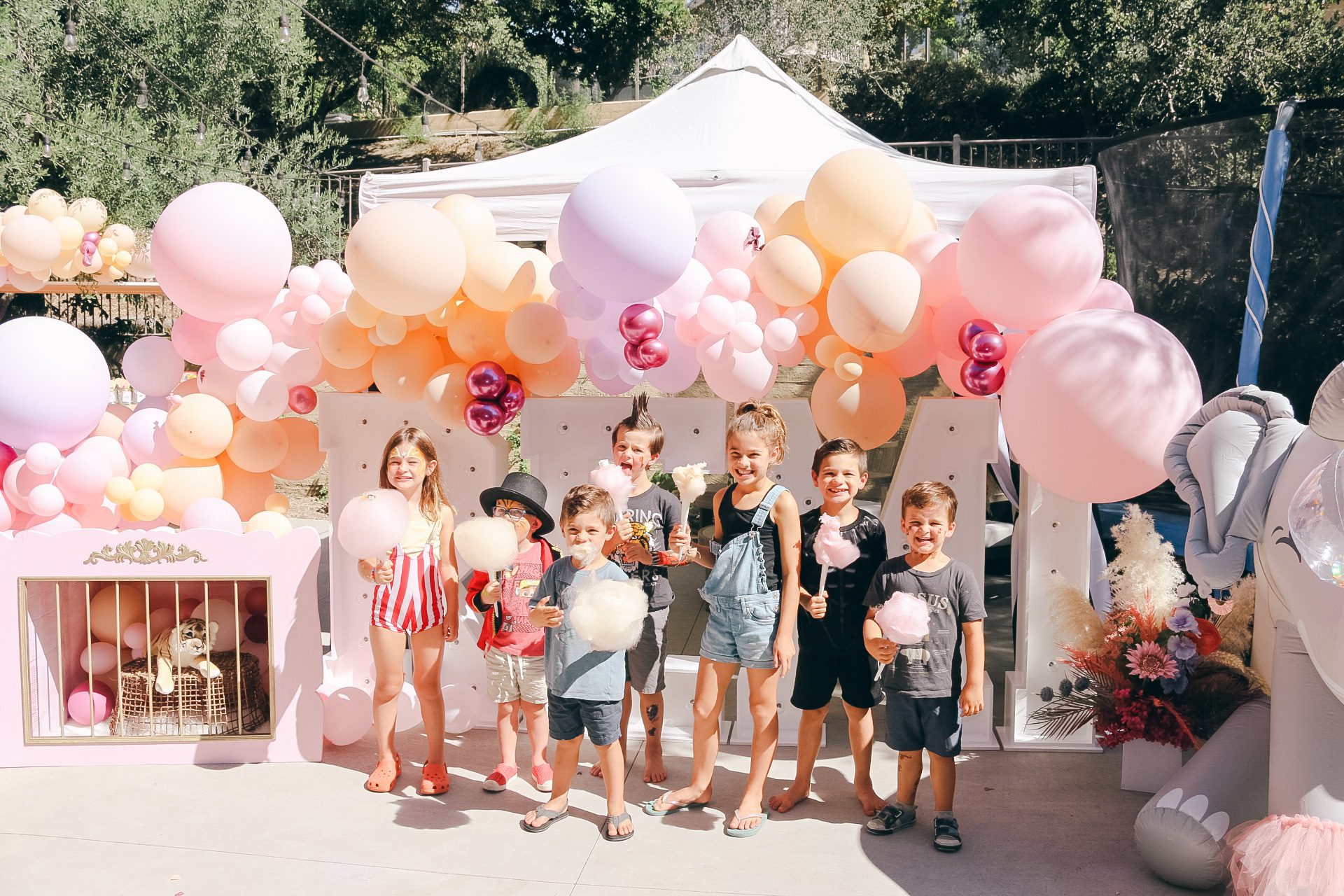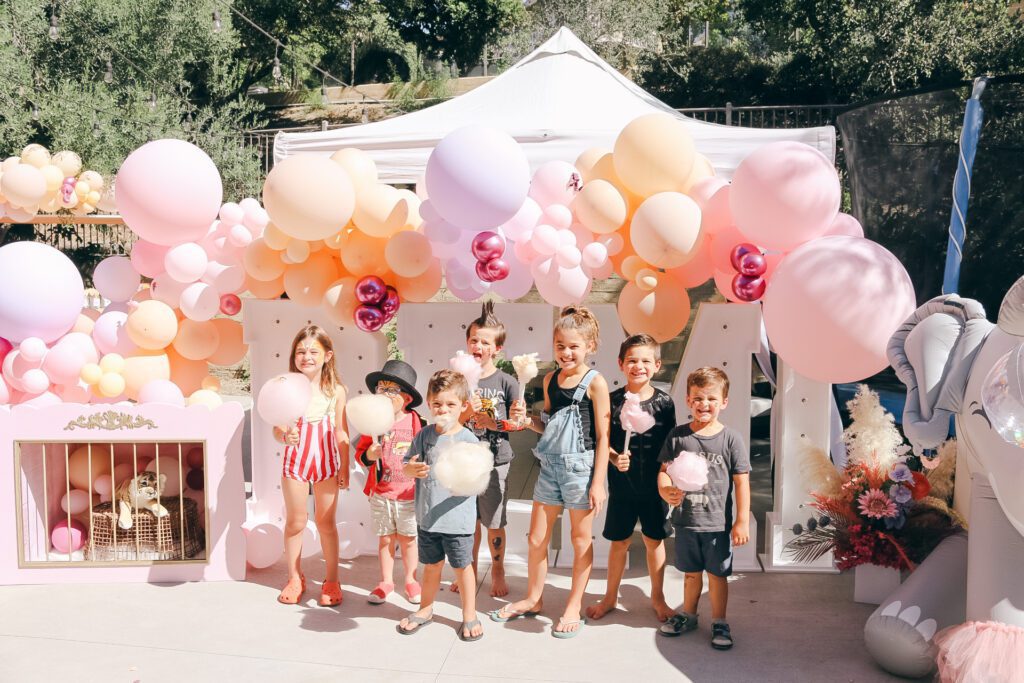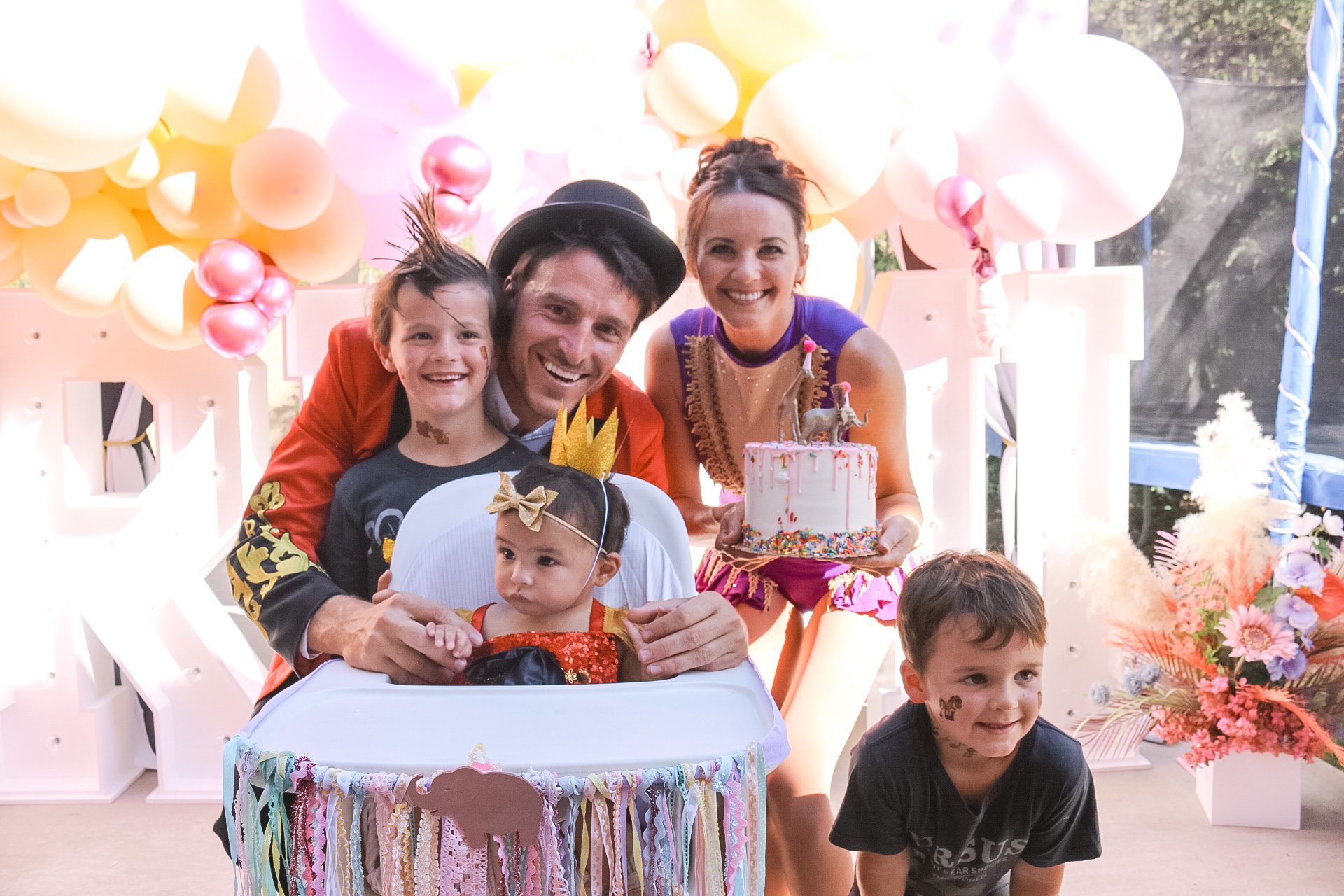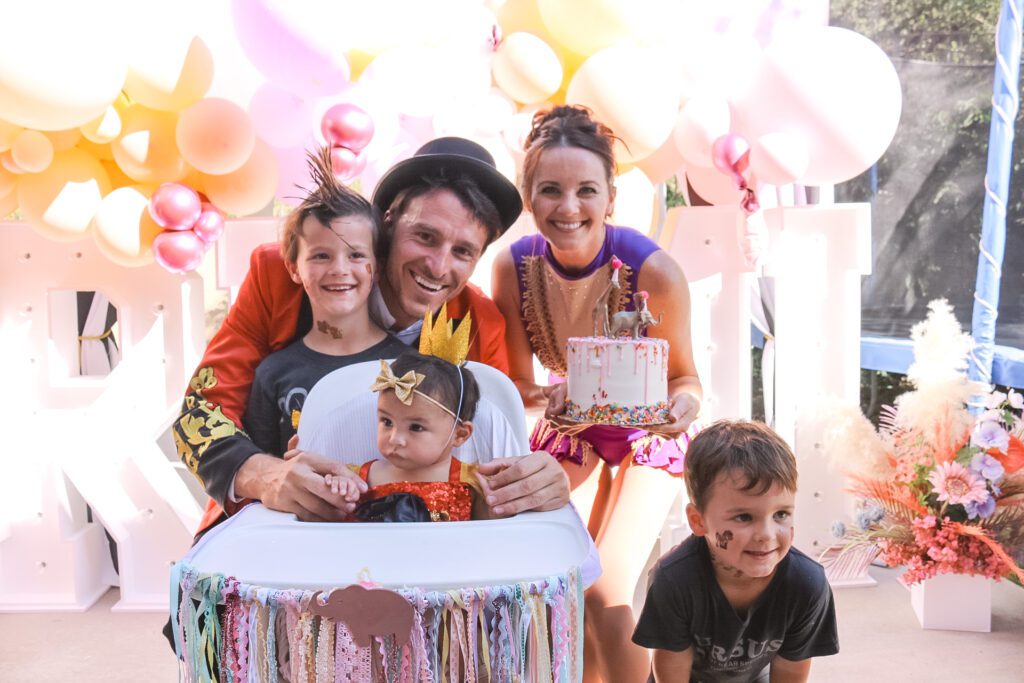 When guests came inside, I wanted their first experience to embody the circus element but also have a dreamy whimsical atmosphere to really capture "A Million Dreams For The World She's Gonna Make." This is one of my favorite songs to date and I kept the canvas sign I made with gold vinyl.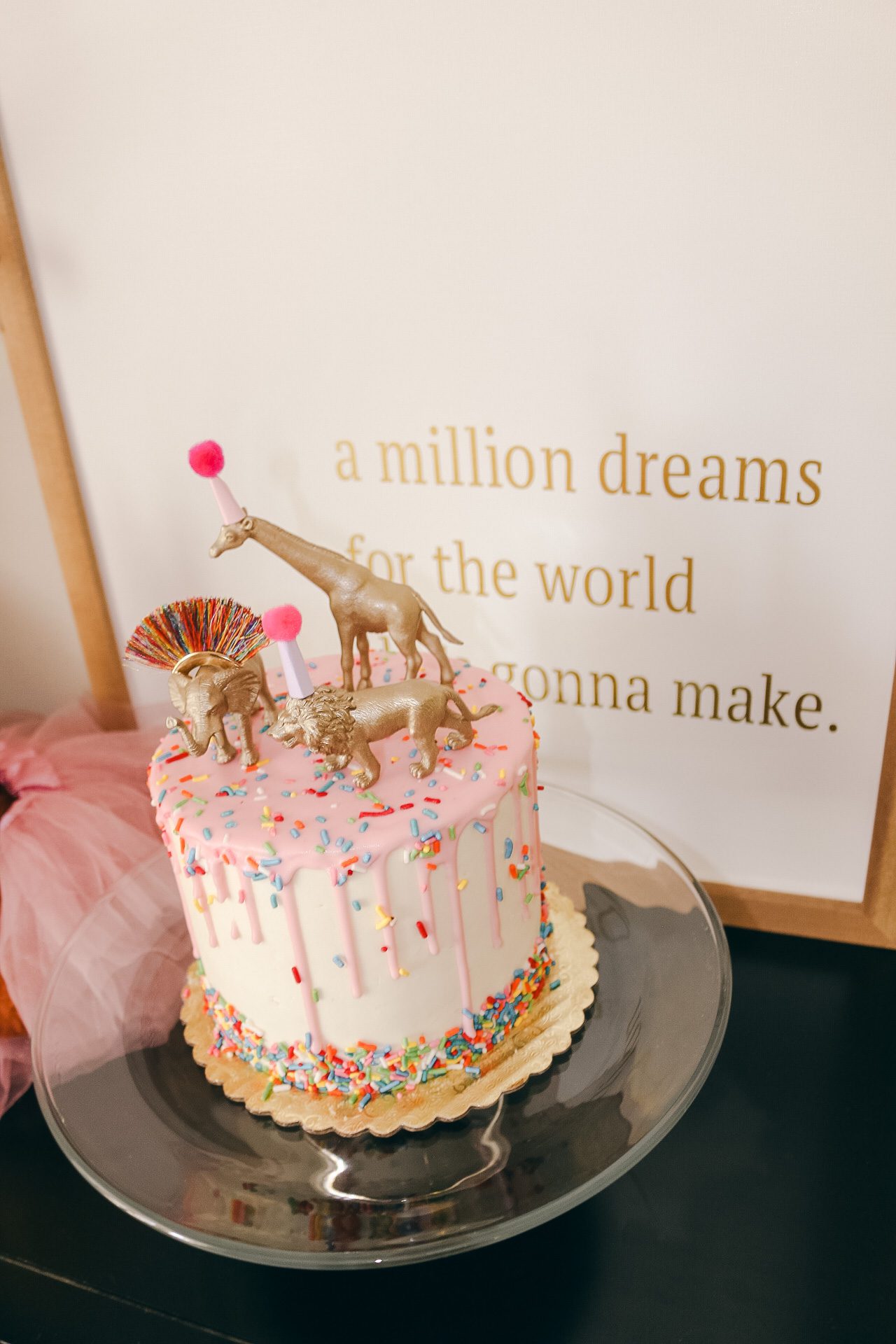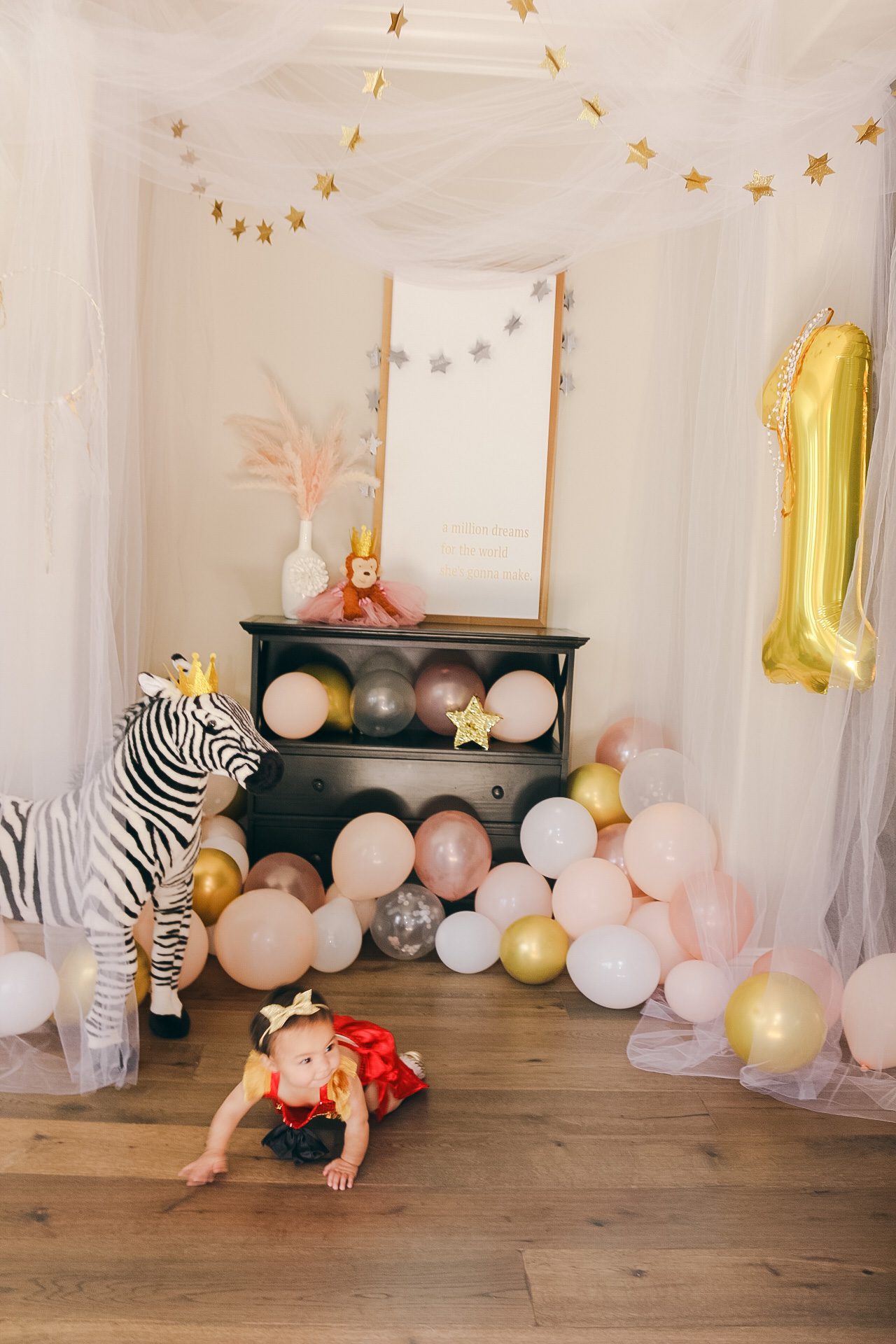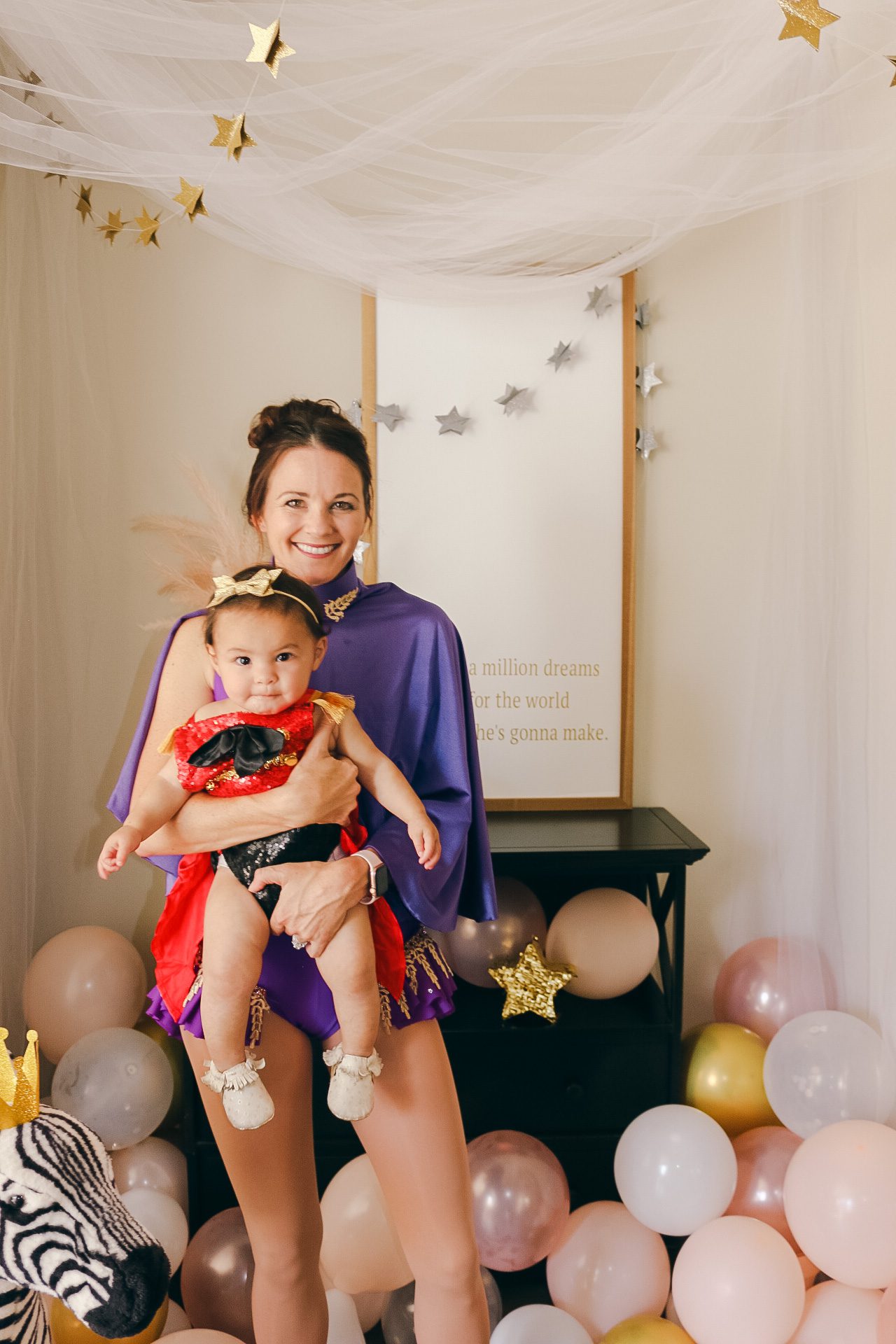 I had the best time dreaming up and planning my daughter's first birthday. Since she was born in 2020, there were so many elements that couldn't be celebrated "normally" so being able to put together a party where our close friends and family could all be together and celebrate made my heart beyond thankful!
Orange County Party Vendors:
Event Planning: Heather (mom) founder of The Yes Girls
Marquee Letters: Lola's Letters
Yes Local Party Cart: Yes Local
Balloons: Fancy Face Art
Cotton Candy Machine: Studio C Shop