We cannot get enough of this romantic proposal in Central Park in New York City!
New York has many beautiful venue options for proposals, but Central Park is one of the most iconic and romantic spots to pop the question to your partner! From the vast trees and abundance of greenery, we knew Central Park would be the perfect spot for this marriage proposal!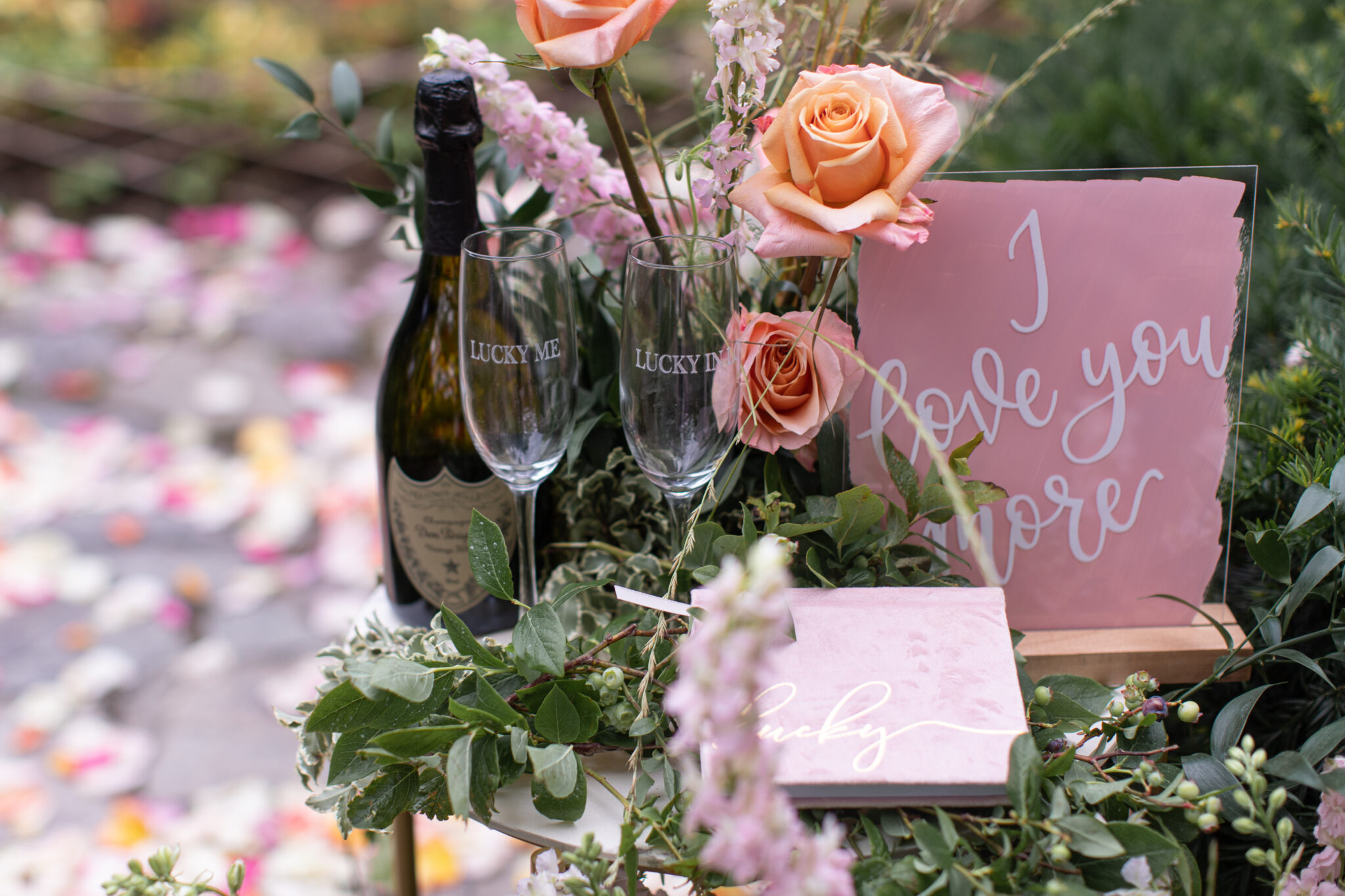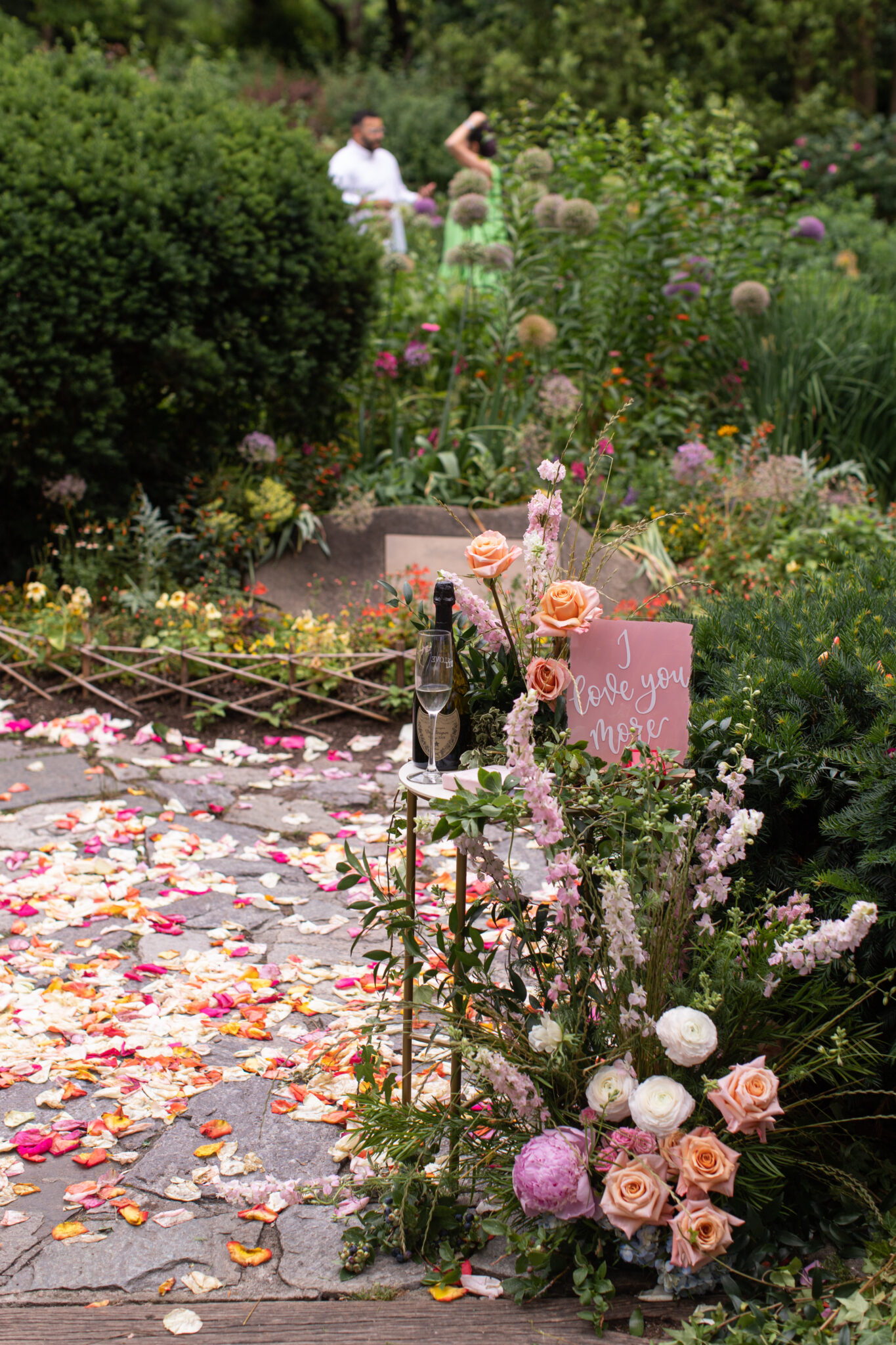 Guillermo wanted to surprise his girlfriend, Lucky, with a beautiful proposal incorporating elements of their relationship thus far. On a lovely day this June, Guillermo invited Lucky to lunch, but instead of taking her to lunch, he took her to a secluded spot in Central Park. As soon as Lucky saw her whole family lined up in front of the pathway in the park, she knew something was up.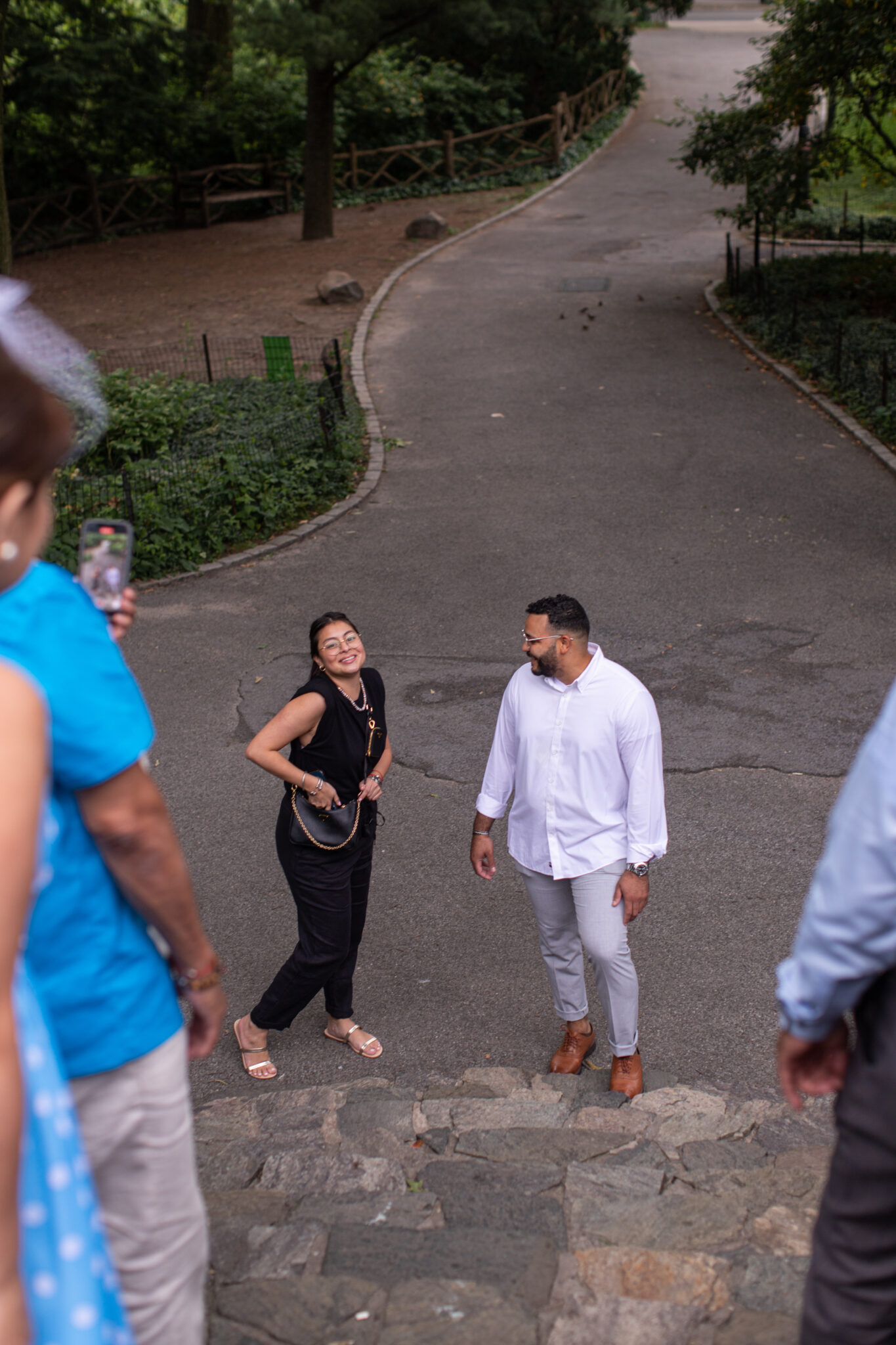 After greeting her family, the couple walks down the stone path covered in pink and light coral colored rose petals. Lucky sees an exquisite floral arrangement surrounding a table with champagne with glasses with the words, "Lucky Me" and "Lucky in love." Another personal touch we love is the custom made "love you more" sign which is one of the couples sayings.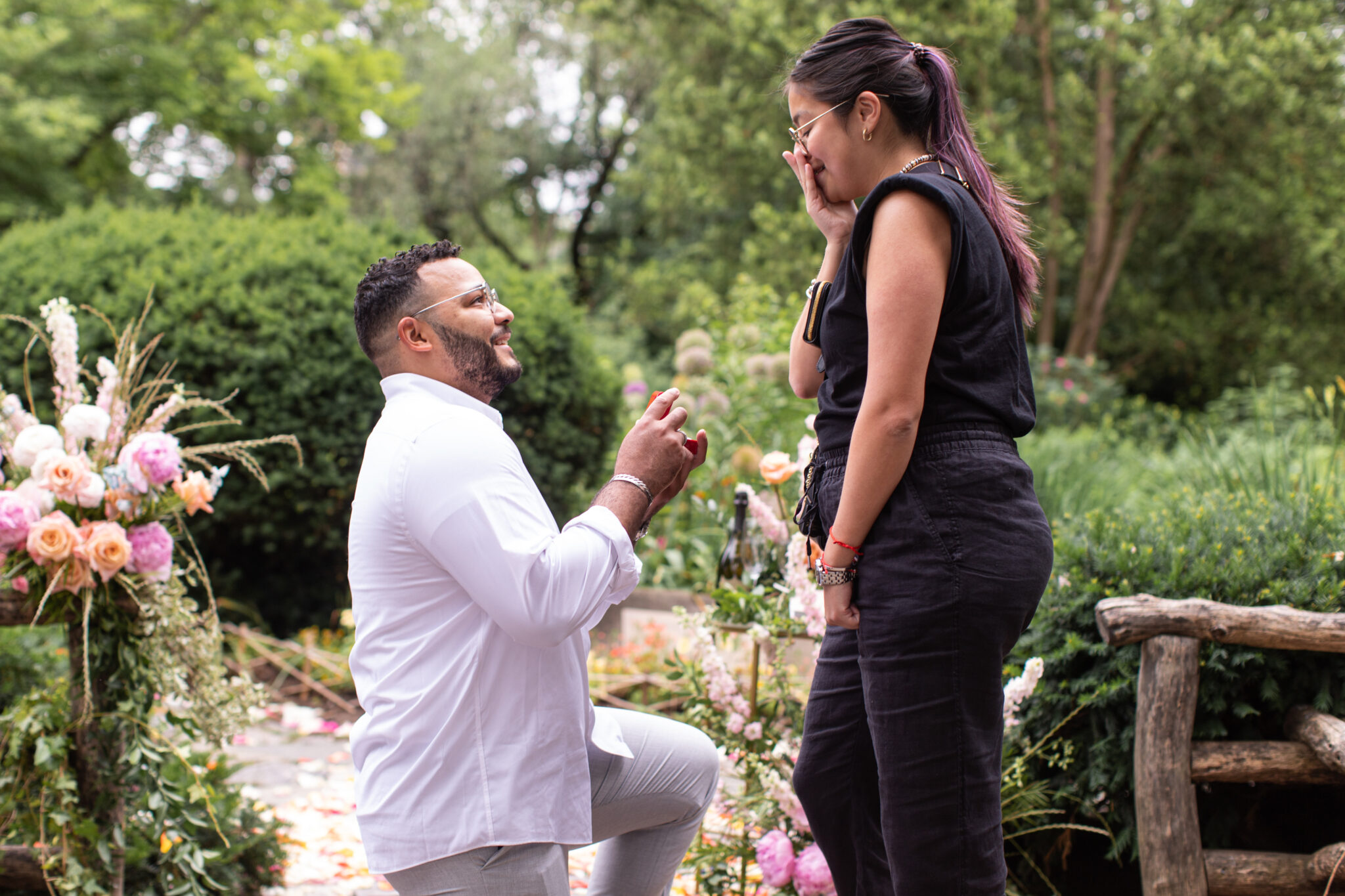 At this moment, Guillermo gets down on one knee and proposes to Lucky and she says "Yes!" After the proposal, the couple enjoys some champagne and soaks in this moment that they will cherish forever! We love that this proposal had the couples' families be a part of the proposal and get to celebrate with them after. The families come together and take photos together as a soon to be one big family!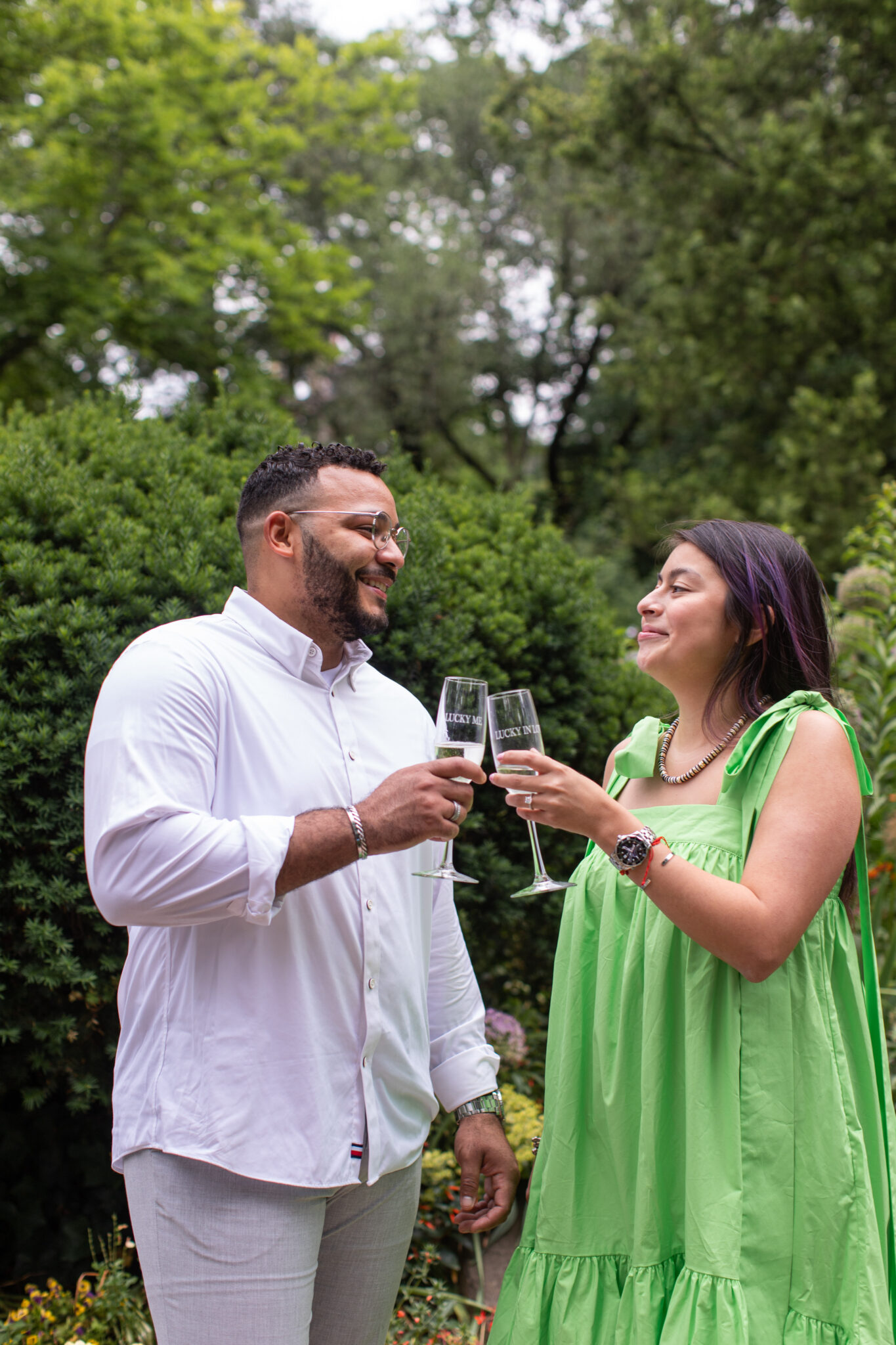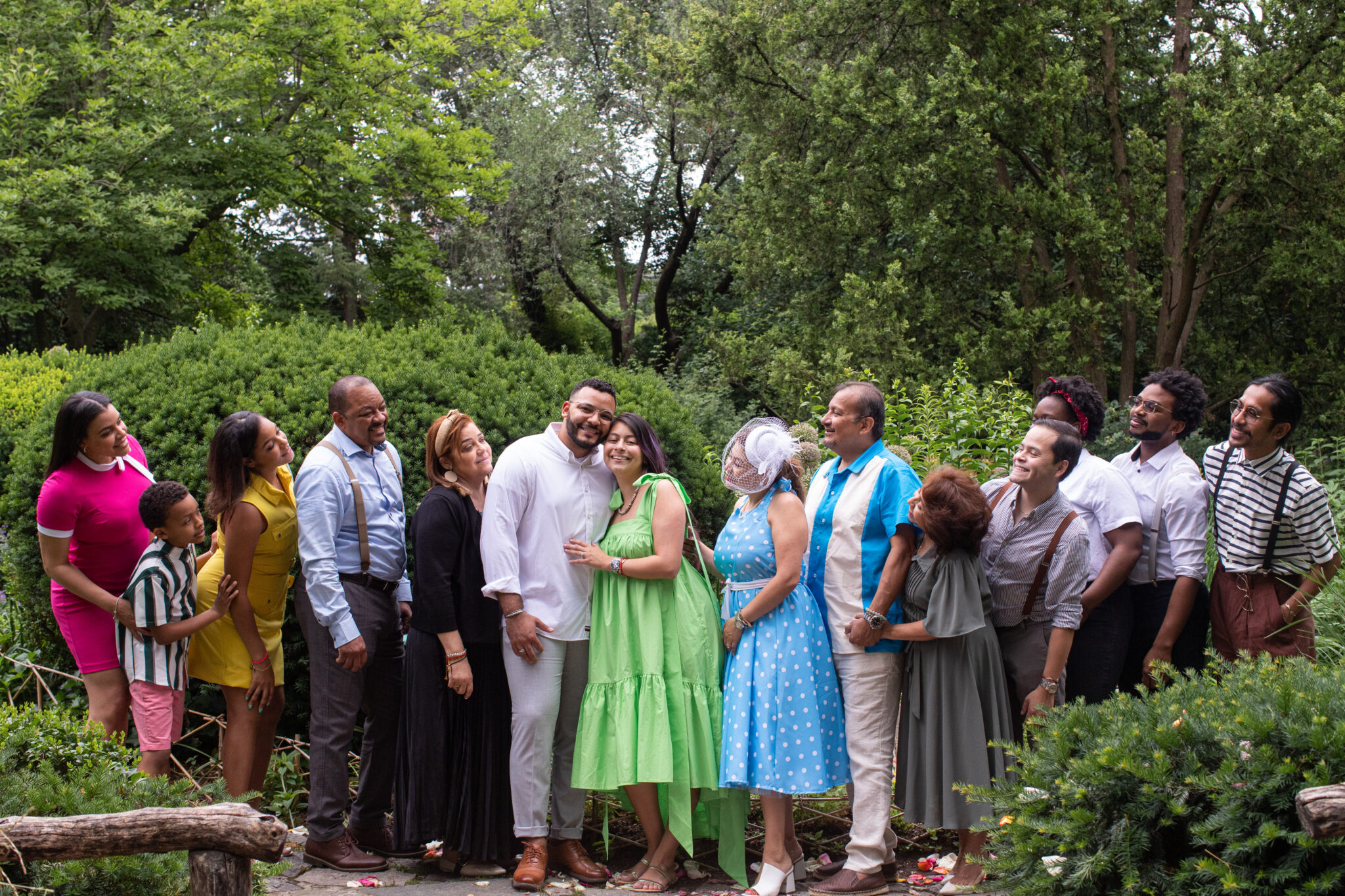 Congratulations Guillermo and Lucky on your engagement! Thank you for letting us be a part of your special day!
Proposal Ideas and Planning: The Yes Girls | Photography: Pic And Petal | Proposal Socks: Box Sock