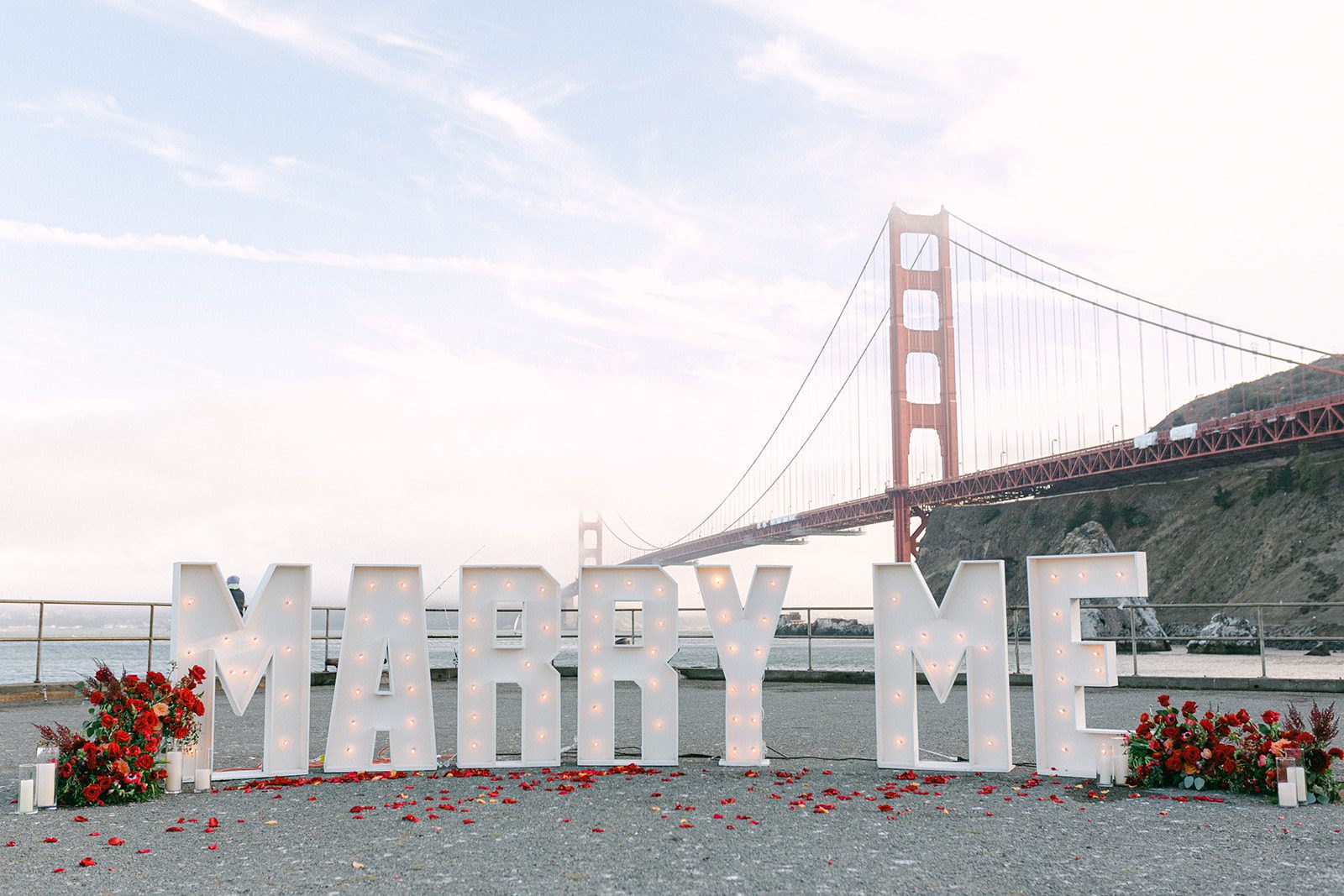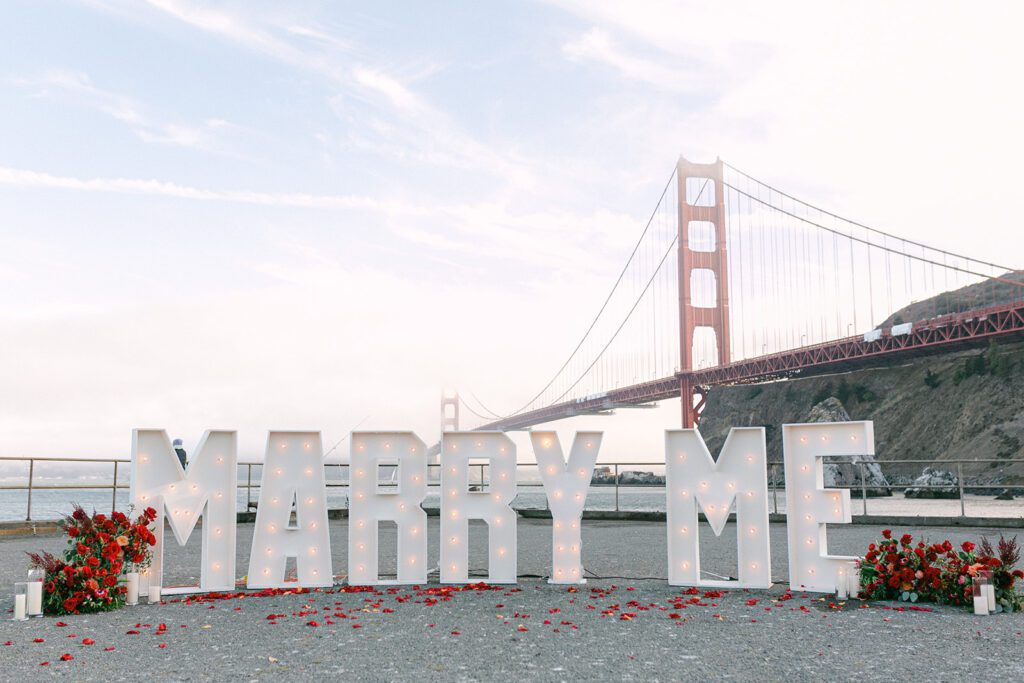 Are you on a time crunch but still hoping to give your significant other the proposal of their dreams? We are so excited to announce the launch of our Build Your Own Proposal Packages in select cities! After all, San Francisco is a city for lovers- so what better place to get started with these packages than with an iconic view of the Golden Gate Bridge in the background?
Our goal with these proposals is to ensure that all of our clients are able to have the proposal of their dreams – even if they are tight on time. So how does this work? If you happen to be proposing in one of the select cities that these packages are available, we have a couple of base options for you to choose from as far as decorations go and then we allow you to customize them from there in order to make sure that your proposal is unique to the two of you! We, of course, still take care of all of the logistics; This just allows us to accommodate a much quicker timeframe!
If you are interested in creating your very own customized proposal like the one above in San Francisco you can inquire here. The options are endless, we cannot wait to help you bring the proposal of your dreams to life!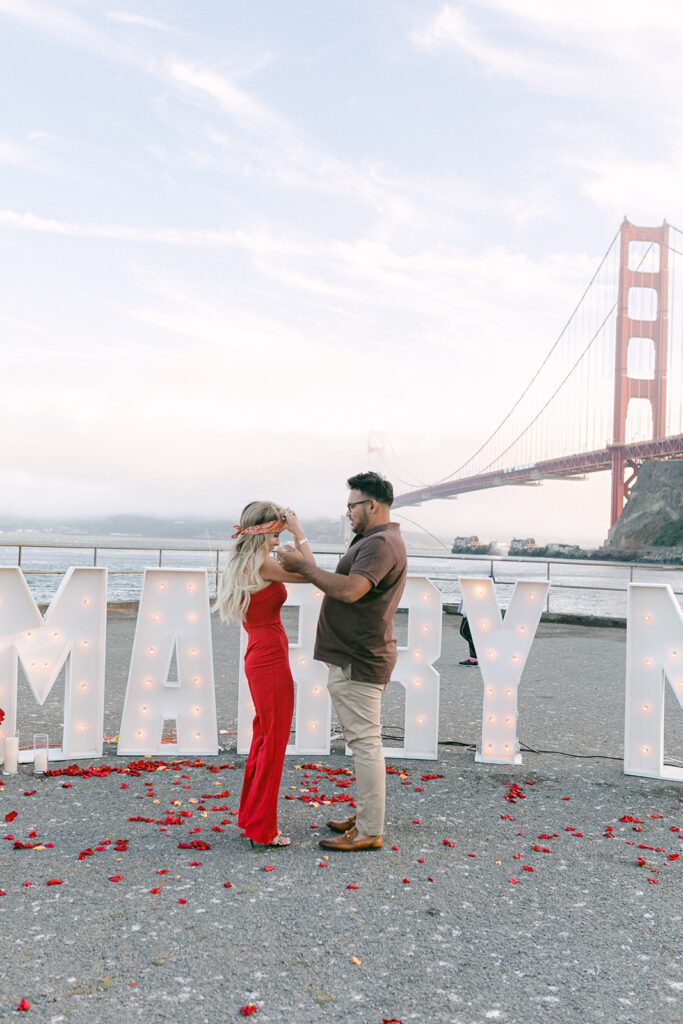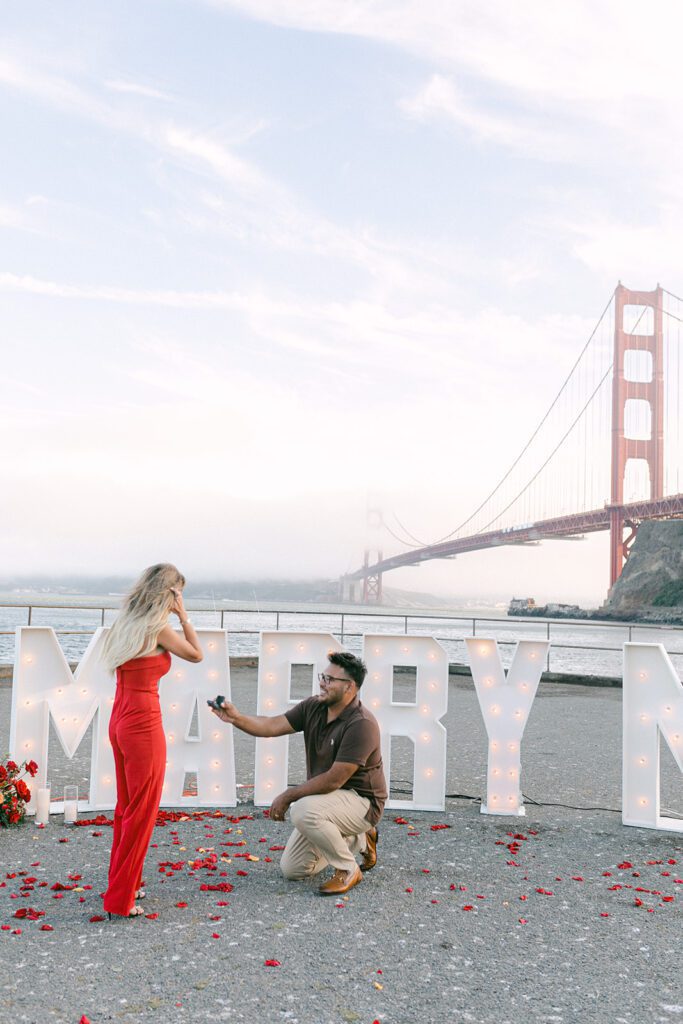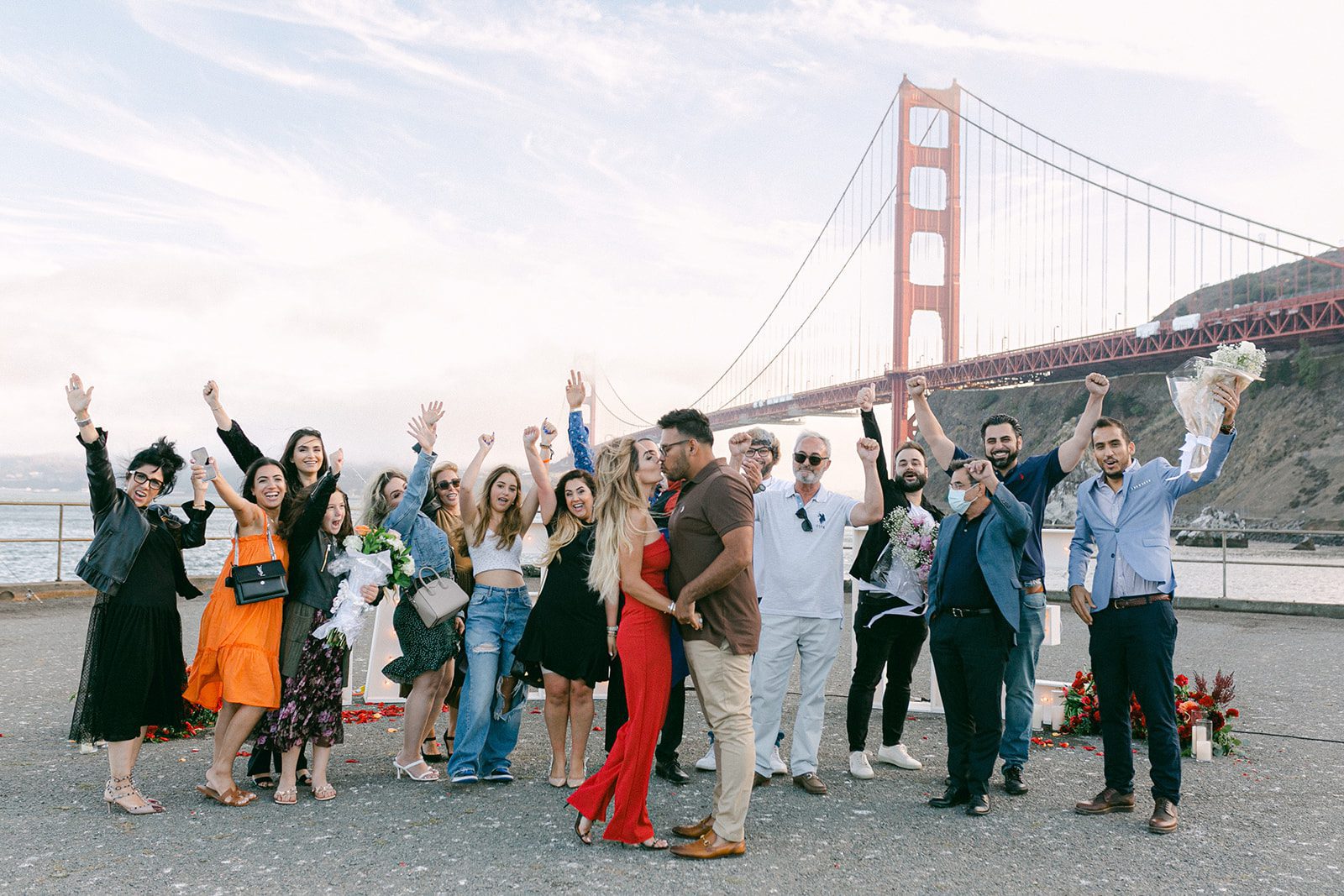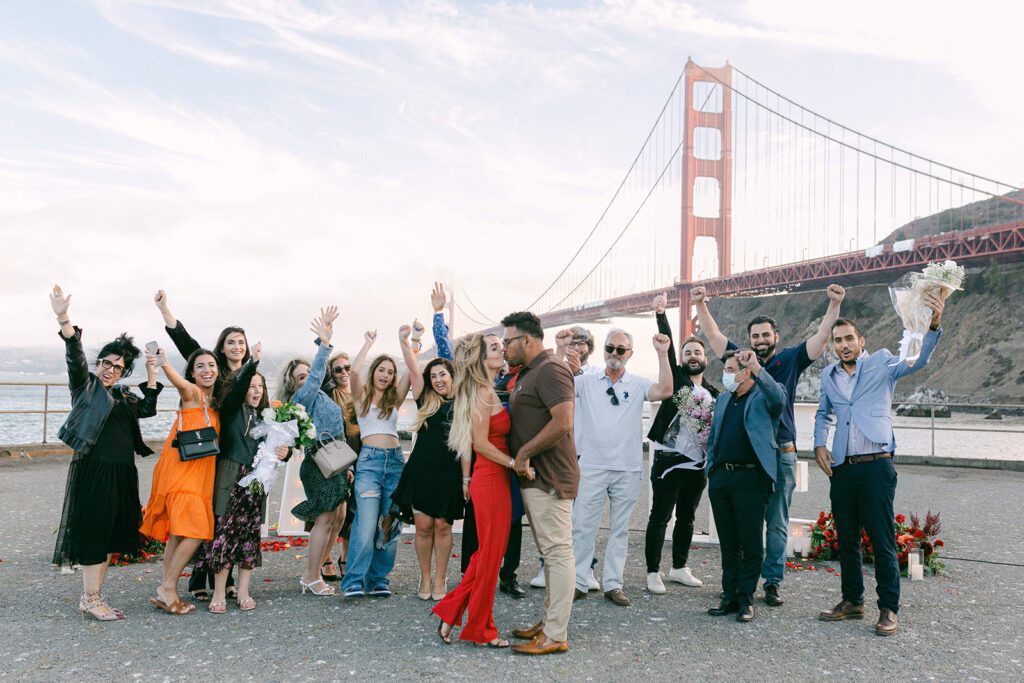 We couldn't just limit these bulletproof packages to San Francisco, we offer these Build Your Own Proposal packages in cities all over the country such as Napa, Orange County, San Diego, and New York – if you are interested in any of these locations you can inquire here. We can't wait to hear from you and help you bring this special day to life!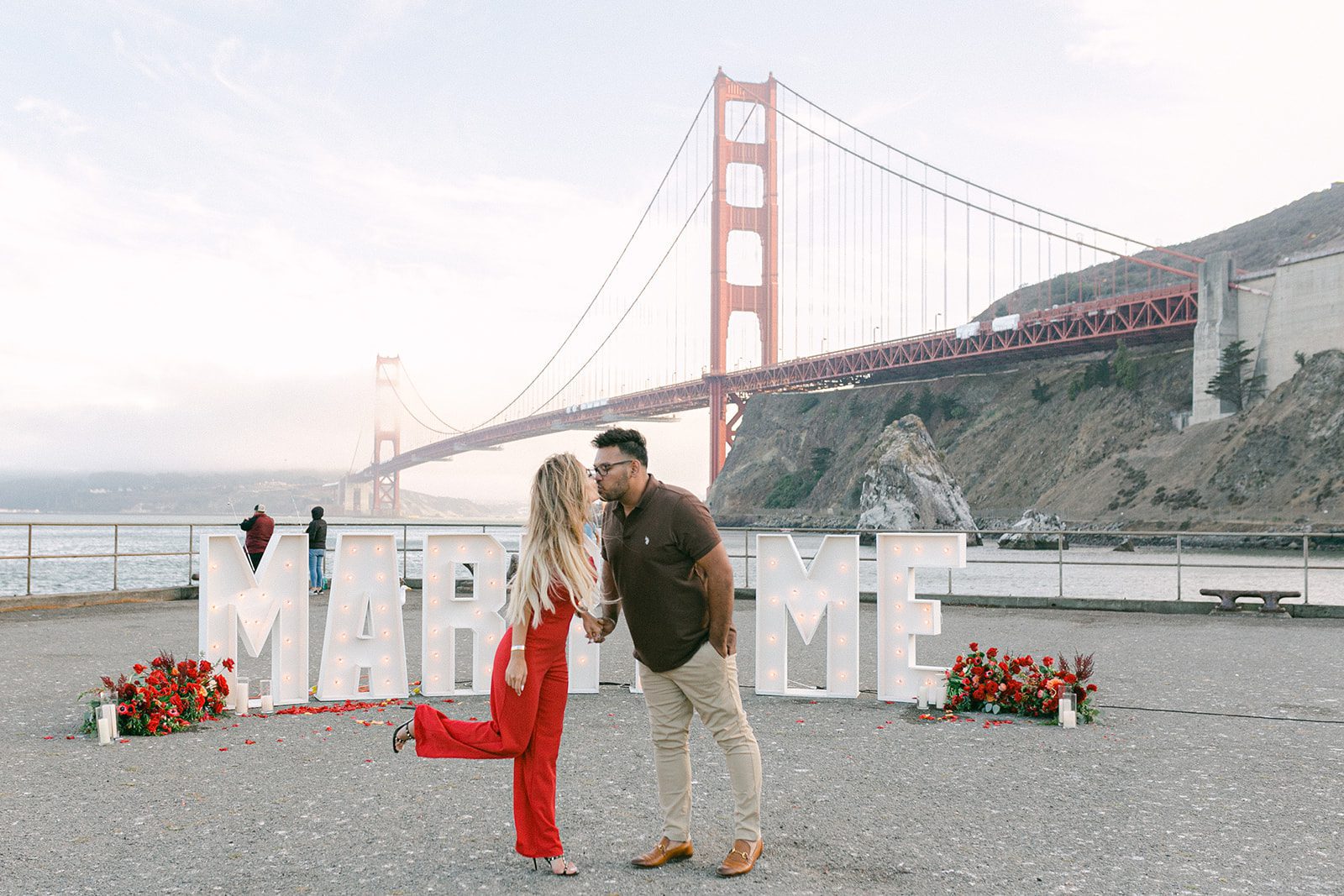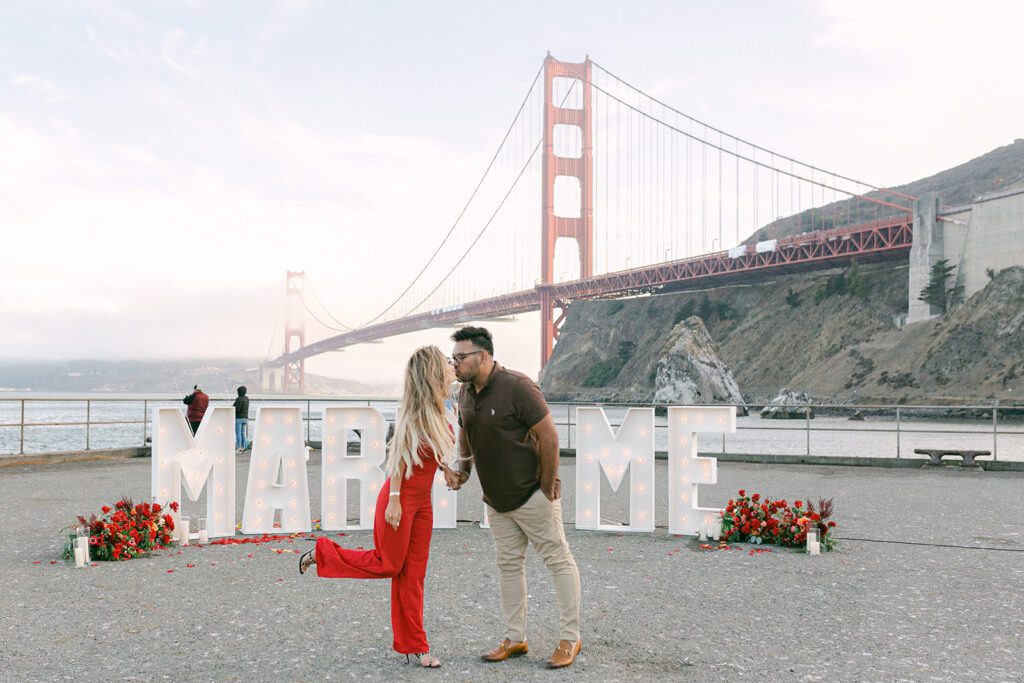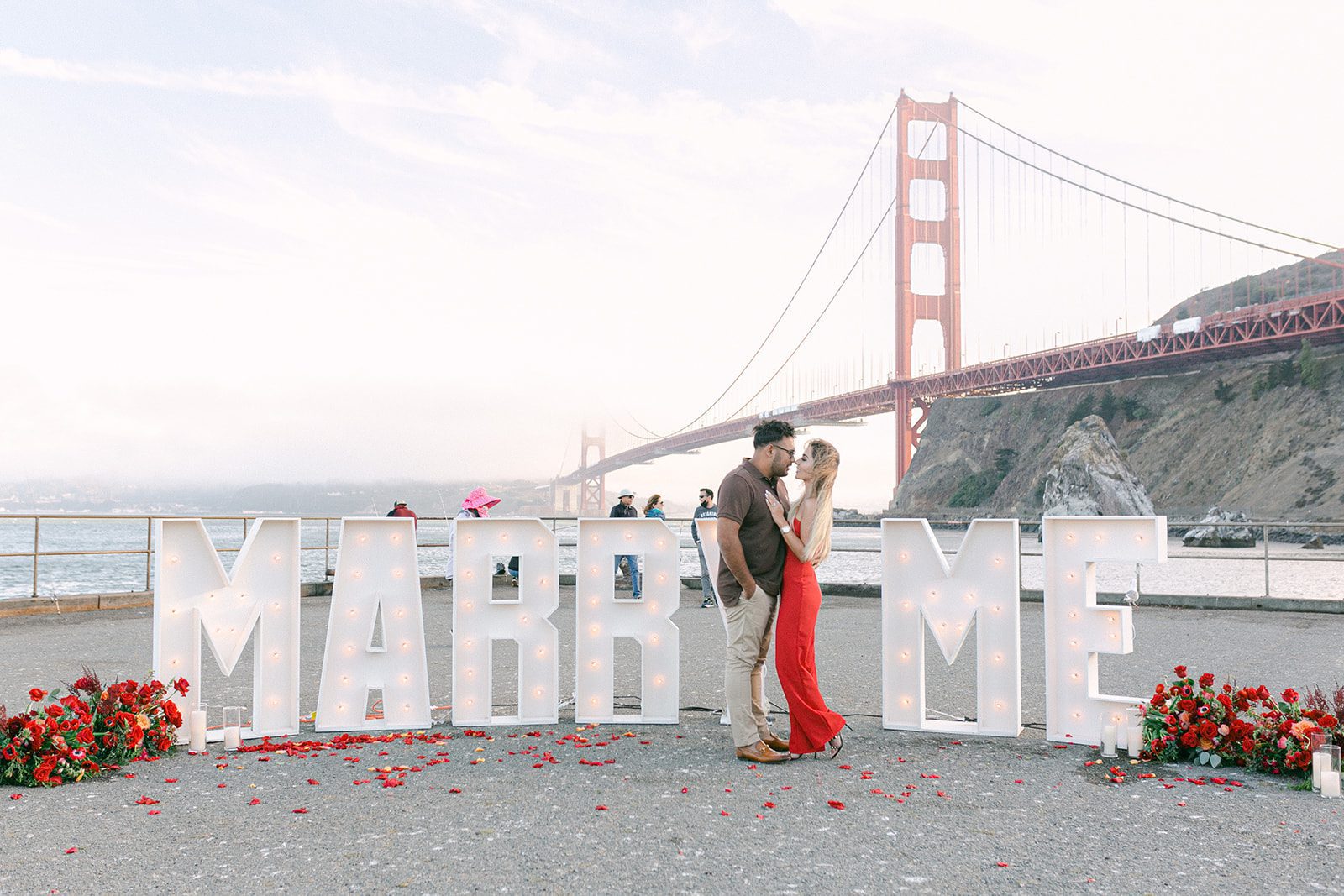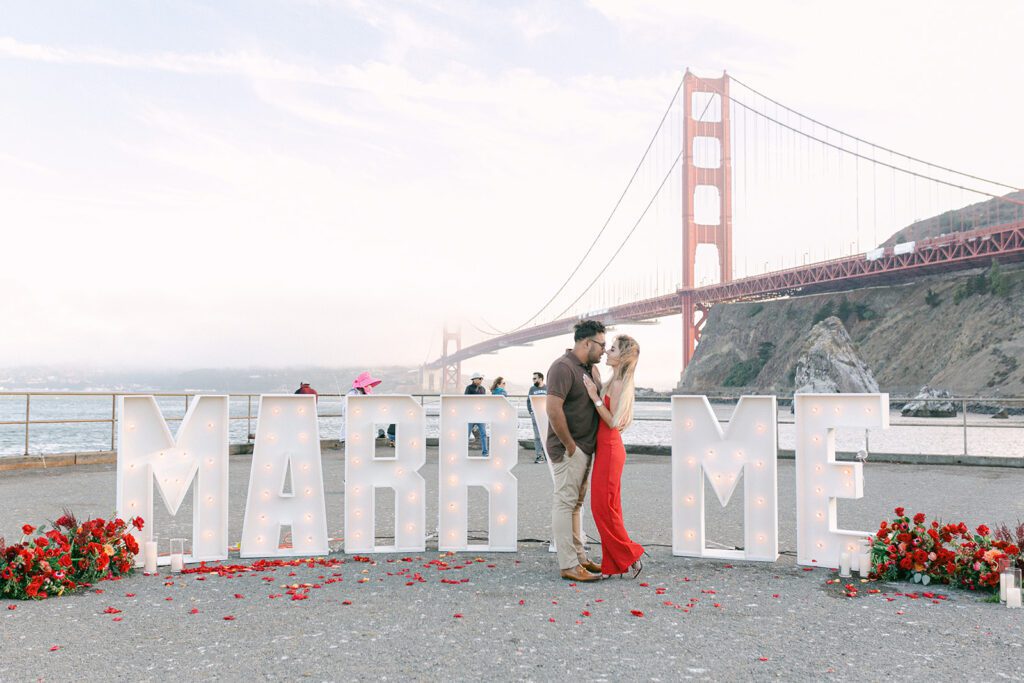 Vendor Love:
Proposal Ideas and Planning: The Yes Girls | Photography: Esmeralda Franco Photography | Proposal Socks: The Box Sock
Looking to propose in San Francisco?