In the spirit of our new date night services, we have an awesome guest post to share with unique date ideas! 
"Marriage may be forever, but engagements are typically only about 18 months. You shouldn't let this once-in-a-lifetime time pass you by. Take a break from "save the dates" and seating arrangements to spend time together as an in-love engaged couple doing the following date-like activities:
Bookworm's Second Chance
Just because you quit your book club doesn't mean you're deemed a literary failure (and by literature we mean the prodigious works produced by Mindy Kaling, Kelly Oxford and Tina Fey). Finishing two chapters was just a feat too challenging to achieve. Not to mention you didn't even bake the red velvet cupcakes you signed up to bring. Respectfully withdrawing was the right thing to do. Everyone deserves second chances though, especially for a gal who's about to be wedlocked.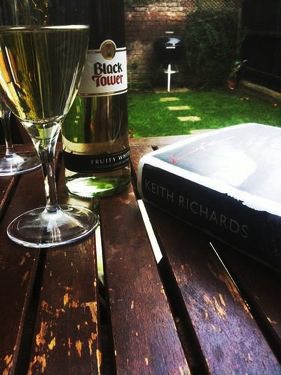 Photo by Ian Wilson via Flickr
Start a book club with your future husband and plan dates to chat about how the book is unfolding. Delve into the developing theme at home with one (or more) bottles of Pinot Noir. You lovebirds can also take your co-ed book club of two to a local coffee shop to really show off your intellect. (Don't forget to wear your Warby Parker specs). Try to avoid books that have any variation of "A Handbook for Engaged Couples" or "Now That You're Engaged: The Keys to Building a Strong, Lasting Relationship." These books aren't very romantic.
Experiencing The Arts
Among all the wedding planning, a romantic weekend getaway may be what you both need to take advantage of the excitement of being engaged. Expand your cultural horizons and head to the Big Apple to see a New York City Broadway play. Your fiancé just promised that he'd donate his college futon to Goodwill before moving into your new house together. Try being that sophisticated duo and before you know it, you'll develop a true appreciation for the arts. After the Broadway play, it's only museums and art walks from here on out…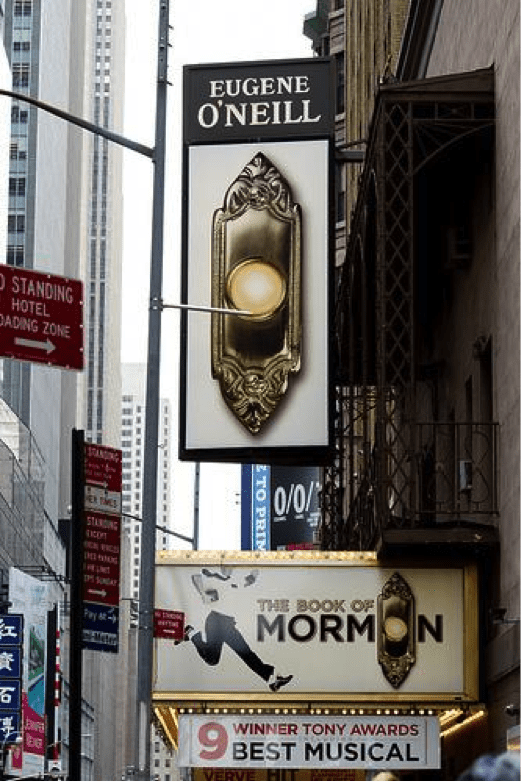 Photo by Broadway Tour via Flickr
Yogi Tries CrossFit
Checking out the box (a CrossFit gym) down the street isn't a betrayal of your yoga mat. Yoga is great. It settles your wedding planning stress and helps ease all those doubts about spending eternity with this guy. You love yoga, and your man loves you in your yoga pants. But dear yogi, CrossFit will take your mental and physical capacities to levels you never imagined you could achieve. Since you've perfected dancer's pose, get strong with hang cleans and power snatches. Each CrossFit class will be more than an obligatory workout. It will be a sweaty date with your fiancé and your inner strength. Accomplishing a WOD alongside your best friend ultimately strengthens your bond and love for each other. During 150 wall balls or a back squat PR, you'll realize how supportive you can be of one another.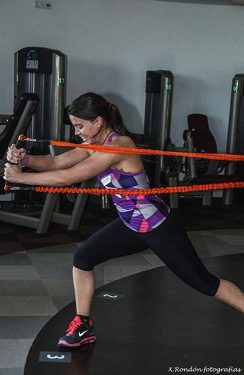 Photo by Xavi_Fotos via Flickr
Strolling The Farmer's Market
Shopping at the grocery store can feel like a weekly chore, but strolling the farmer's market for fresh produce on a Saturday morning can be a charming date. Take home delicious ingredients to cook a nutritious and romantic Saturday night dinner. Pick a vegetable to inspire your meal, such as organic kale or eggplant. You'll remember exactly why you fell in love with him while munching on a kale and beet salad and indulging in eggplant risotto with tomatoes and basil."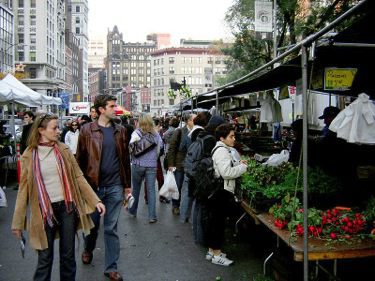 Photo by Postdlf via Wikimedia Commons
You could even make a wooden discs and put these ideas in your date night jar!
Guest Blogger: Amber Bowie is a dedicated yogi who enjoys 'clean' cooking with her hubby


Want to create her dream marriage proposal? We have the perfect way. Contact The Yes Girls to get started on your personalized marriage proposal, wedding plan, vow renewal, anniversary or date night today! We're so excited to work with you!