Are you about to pop the question? Here are our top five signs that you're ready to propose!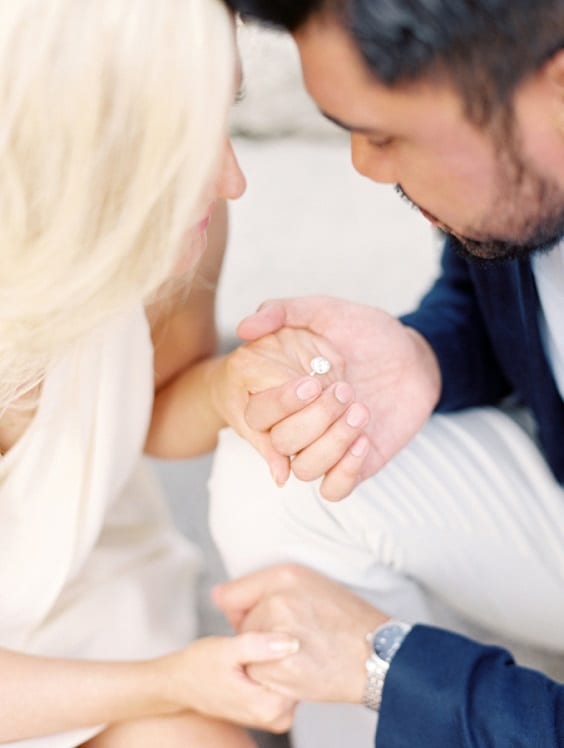 You include them when thinking or talking about your family.  When you reach a deeper place in your relationship, there won't be a difference between your family and your significant other.  In your head, they should already be your family, even though you don't share a name yet.


You've been through the good, the bad, and the ugly- but you dwell on the good.  Every relationship goes through rough times, but the  strongest relationships will move on without holding a grudge or keeping score.  When you think of your partner and you're immediately reminded of how amazing they are and how much you love them, then you might be ready to propose!  If you're still upset about the fight you had a month ago, you might want to hold off.


You're willing to stay accountable for their actions.  In a marriage, you can't just disown your partner every time they mess up.  Mistakes will be made, and it's important that you can say "we can do better than this" and move on as a team, rather than placing the blame on one another.


You know what you would say when you got down on one knee.  If you already have a running list of why you want to spend the ready of your life with them, then you're most likely ready to take the next step.  Also, many men shy away from thinking about proposing when they aren't ready, so the fact that you have considered it is a major sign!


You've been following The Yes Girls and/or reading this blog!  If you weren't interested in popping the question, reading articles about proposing wouldn't even cross your mind!  You wouldn't have taken the initiative to read whether you are ready to propose or not, because you would already know that it's not your time.
Image Credits:   Clary Pfeiffer / Judy Pak / When He Found Her / Tamara Gruner / Clary Pfeiffer


Want to create her dream marriage proposal? We have the perfect way. Contact The Yes Girls to get started on your personalized marriage proposal, wedding plan, vow renewal, anniversary or date night today! We're so excited to work with you!