(Excuse me while I go on a mini-rant here.) Brides, I have something to say that will burst your beautiful little tulle-filled bubble: your wedding day is not the most important day in the entire world. Now, do NOT read this wrong! I am the biggest hopeless-romantic; I was the little girl who dreamed about her wedding starting at age 3. I hoped on the Pinterest-band wagon as soon as I found out what it was back in 2011. I pinned and dreamed and even started planning the big day before we actually got engaged (that just took a huge dose of humility to admit out loud)! But, your "big day" is only a day. And, the one thing that I can honestly say about my wedding is that I barely remember it.
The day I had been dreaming about literally ever since I could remember had come and gone in a very quick blink of an eye. And then, I was married. Married to the most amazing and supportive and patient (boy is my husband annoyingly patient!) man, and just married. There are absolutely some things I would do differently or adjust in hind-sight. My day wasn't perfect by any means. But all in all, I got married! That is the whole point people!
So, when your rsvps aren't coming in on time, or your seating chart is all out-of-wack (which, by the way, no one sits in the seat you assigned them anyway – because people are just that rude – so do not stress about this part!), or your bridesmaid has a brighter pink shade of nail polish than you requested, it's fine. Pick your battles girlfriend! Now, say it with me: "it's fine". No, you didn't say it out loud, try again. IT'S FINE!
Sit back. Trust your planner (because if you've read this blog for any amount of time you know that a planner is ABSOLUTELY WORTH EVERY SINGLE PENNY). And enjoy the fact that the groom at the end of the aisle is the love of your life. And you get to have a slumber-party with him forever! Now that's good news :)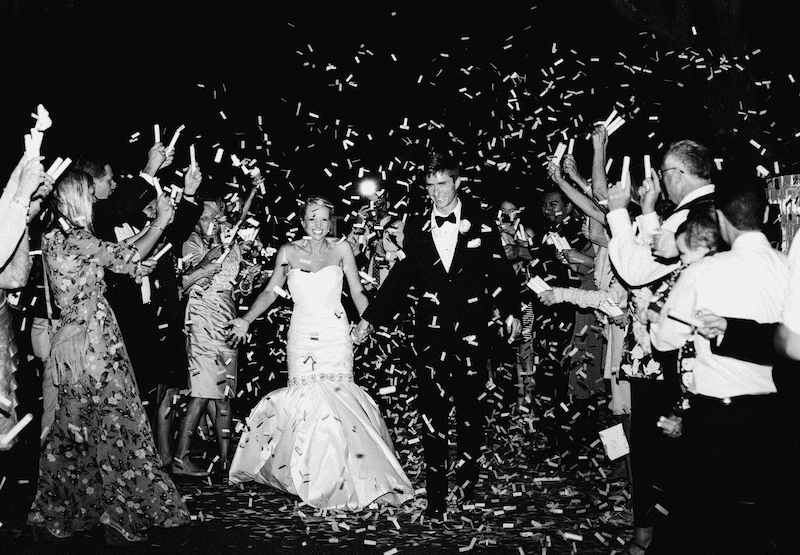 (Picture just because I can't stop gushing over our beautiful wedding photos from Kendall Hanna Photography and because you deserve to see a pretty shot after reading that rant!)


Want to create her dream marriage proposal? We have the perfect way. Contact The Yes Girls to get started on your personalized marriage proposal, wedding plan, vow renewal, anniversary or date night today! We're so excited to work with you!