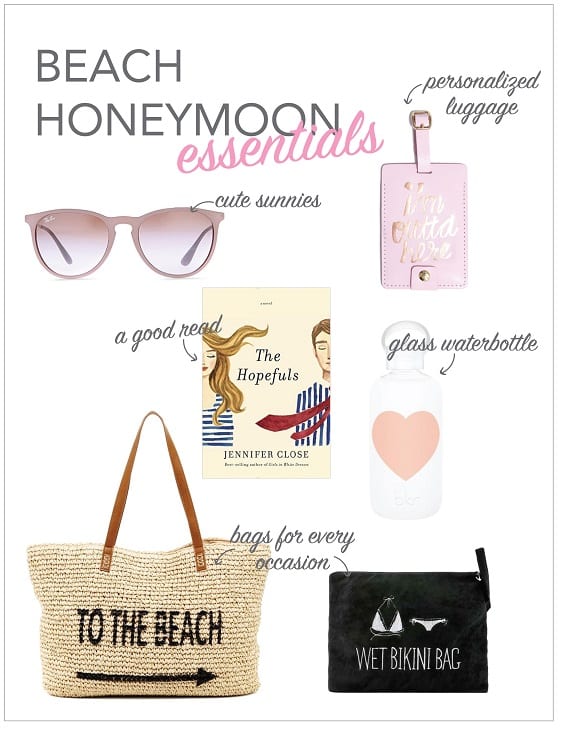 As if packing for vacation isn't hard enough, throw planning a wedding on top of it and add the stress of making sure your honeymoon goes
perfect
and you've got yourself a full blown meltdown.  Your honeymoon isn't just another vacation, however- it's the first vacation you'll take as husband and wife… the first of a lifetime of memories.  You'll want it to be perfect in every way, and the only way to ensure that is to make sure you pack all the essentials.  Nothing ruins a vacation more than getting to the beach and realizing you forgot your favorite sunglasses, or losing your luggage at baggage claim because every suitcase looks exactly alike.
We know what you're thinking, who really has time to shop for every single essential and wedding planning?  We're way ahead of you!  Say hello to our "Happy Honeymoon" Gift Box.  Each box contains several honeymoon essentials- for men and women.  While gifts vary from box to box, you can be sure you'll get the cutest Yes Girl approved honeymoon necessities, such as a wet bikini bag, newlywed luggage tags, and a silicon QALO ring for your man (because even on the beach, he'll want to show off his new status!) The best part- buying these products in the honeymoon box actually saves you money.  Each box contains products worth over $100.  That means you're getting each product for at least half off…you can't beat that deal!  So save yourself the headache (and the money,) and check out the "Happy Honeymoon" Gift Box.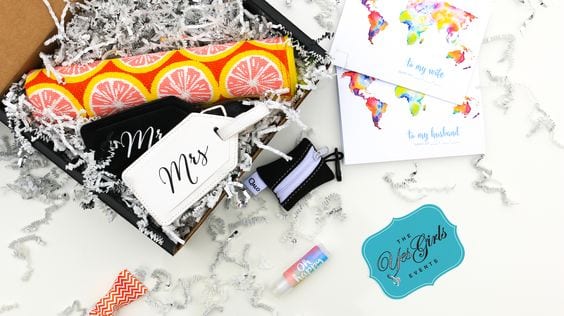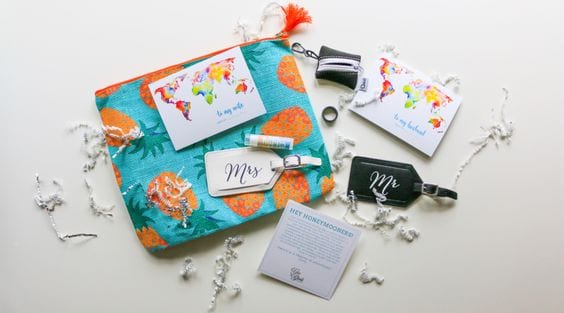 Image Credits: Luggage Tag / Sunglasses / Book / Water Bottle / Beach Bag / Wet Bikini Bag


Want to create her dream marriage proposal? We have the perfect way. Contact The Yes Girls to get started on your personalized marriage proposal, wedding plan, vow renewal, anniversary or date night today! We're so excited to work with you!