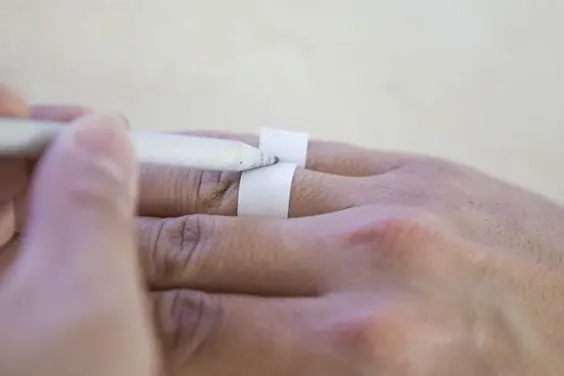 There are many home methods available to measure ring sizes.  Unfortunately, they aren't as subtle as stealing one of your lady's rings or using her sister's finger as a model.  They are, however, usually pretty accurate.  The best way to measure ring size is obviously with the help of a professional.  Jewelers have metal bands that are the precise size as the actual ring.  Trying the bands on ensures that a ring not only fits snug around the finger, but also can fit over the middle knuckle, which some people don't take into account when measuring their ring size at home.

Another method of ring sizing is with a printable measuring tape.  This strip of paper fits around the finger and ultimately works like a fabric measuring tape.  Unfortunately, there are many problems with a printable sizer.  For starters, if the printer isn't set correctly, the sizer could print too small or too large, and the ring size could be off.  Also, the ring size can be dependent on how it's cut out, or the type of paper it's printed on.  Always make sure to follow directions exactly as they are listed when using a printable ring sizer.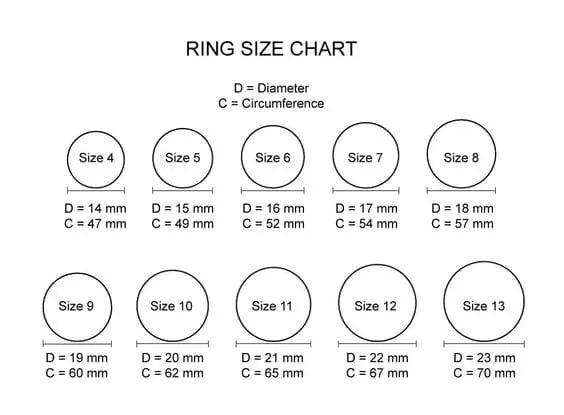 Last but not least, there's a method called the string sizer, which involves wrapping a piece of string around the ring finger, cutting the string, and then measuring the string against a printed set of ring sizes.  Theoretically, the string should fit exactly around the ring with the appropriate ring size, however like the printable strip sizer, there can be a few catches.  When using a string sizer, it's important to make sure the printer is set correctly to ensure the ring chart prints to the proper scale.  When measuring, cut the string exactly where the string overlaps.  If in doubt, cut slightly more than you think (and very slightly, at that).  Rings are always better to be a little oversized rather than to not fit at all!
Image Credits:
eHow
/
Etsy 
  /
Forever Metals


Want to create her dream marriage proposal? We have the perfect way. Contact The Yes Girls to get started on your personalized marriage proposal, wedding plan, vow renewal, anniversary or date night today! We're so excited to work with you!