It's been a long time coming, but without further ado I would proudly like to introduce you to
Box Sock: the pocket sock that hides your engagement ring box.
Box Sock is inspired by thousands of our clients who pop the question in unique ways but did not have a safe place to hide their engagement ring without her noticing.
A ring box in a jacket or a lose ring in a pant leg is a dead giveaway (and quite the stressor). As proposal planners we saw it firsthand too many times. A neatly designed sock with a pocket? Now we're onto something. Just like any TYG venture we wanted to give our clients a creative, unique, and quality solution exactly like their engagement and ring. Each sock design has its own character and a hidden pocket to easily pull out her engagement ring. Most importantly, these awesome socks keep the engagement ring safe and hidden up to the moment he drops down on one knee. Keeping the proposal and the ring a surprise just got easier.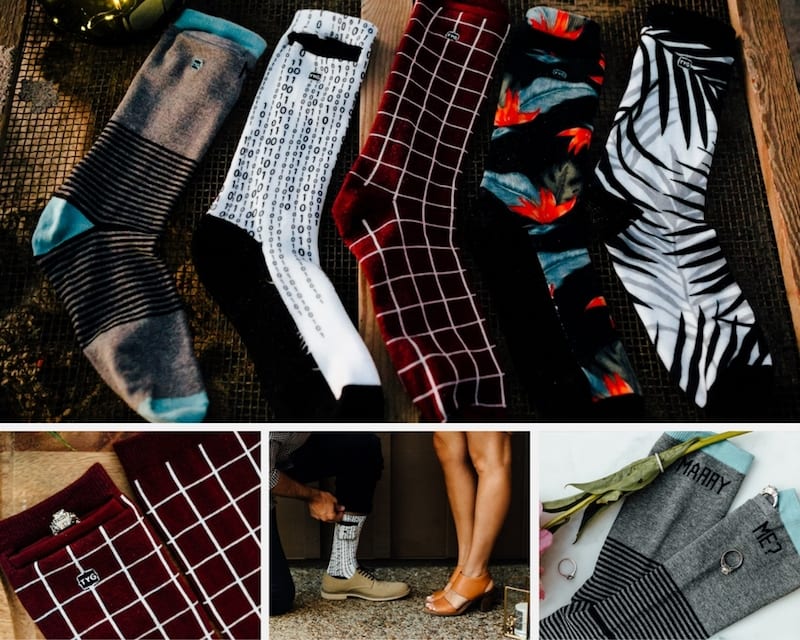 Order these high-quality, fitted sock that are perfectly designed for your proposal at: www.theboxsock.com