Class and swagger meet Horse & Carriage. Today we go behind the scenes with an incredible company, Horse & Carriage. Get ready for a whole lot of eye candy! What a handsome accessory for your guy!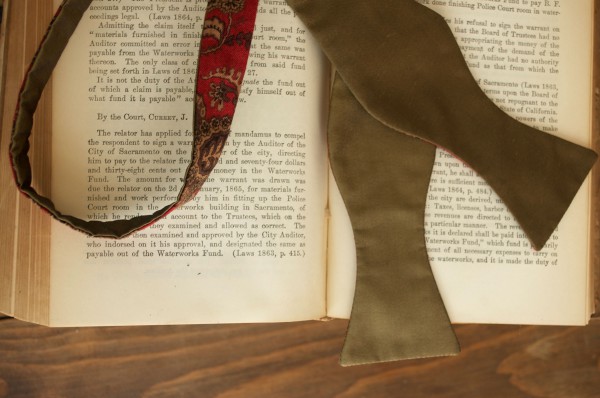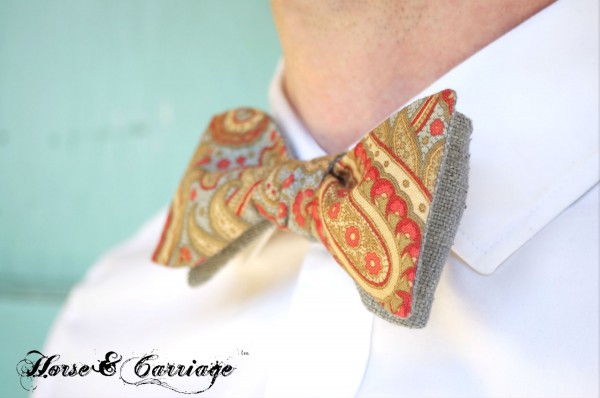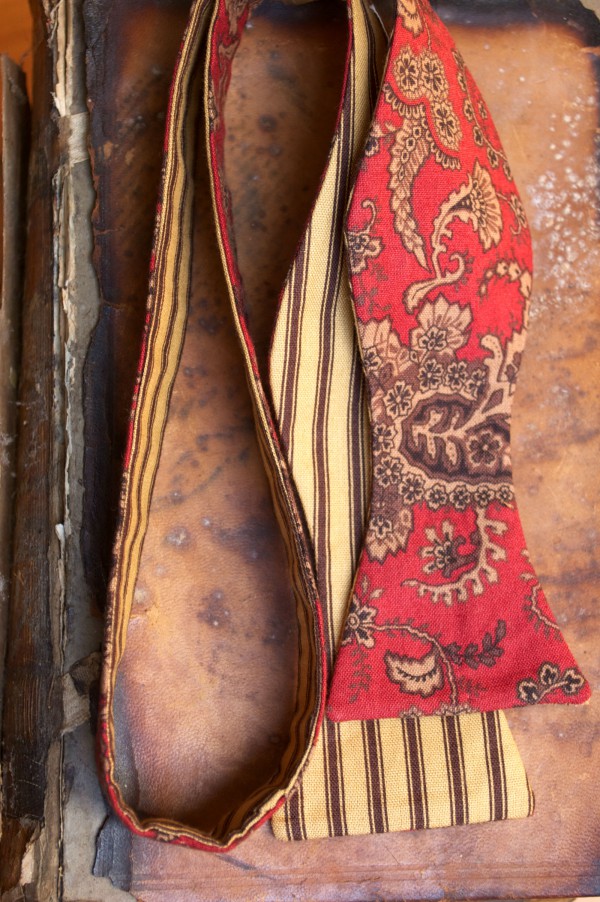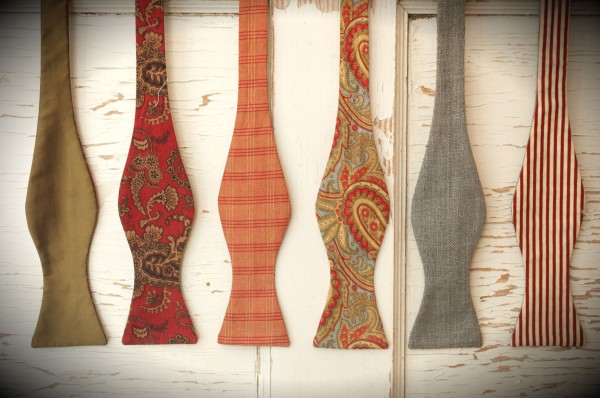 The Inspiration Behind Horse & Carriage: 
Kevin and I are a husband and wife team. The idea for Horse&Carriage came from Kevin wanting to make his own bow ties that didn't cost and arm and a leg and also had unique fabrics. I, working in design and production before, jumped on board with an idea to bring a reversible style to the consumer. One of our many obsessions is that of Downton Abbey. It was a huge inspiration for us as far as era and tone. The clothing of the early 1900's had such rich and lush fabrics, we wanted to aim to make the bow ties of that flavor, as well as blend with them todays styles.
How It Began:
Before we committed to starting this line, we asked our amazingly talented friend (Danielle Robbins) to sew a couple sample prototypes. We rummaged through the greater city of Los Angeles and narrowed our first fabrics to 6 designs. Kevin has a great eye for patterns and I LOVE to find lush textures, like silks and linens, making our combinations pretty unique. We tried out the samples on the streets. Any date night or "run to the store" excuse we had to wear it, we did (myself included).  It is no exaggeration that almost every person we came into contact with stopped us to talk about the ties; waiters, sales clerks, random people on the street. This was awesome for us for 2 reasons; one its an amazing conversation starter (If you know my husband and I we are not shy people) and two it validated the work for us. It was from that point on we knew we had to start this little endeavor.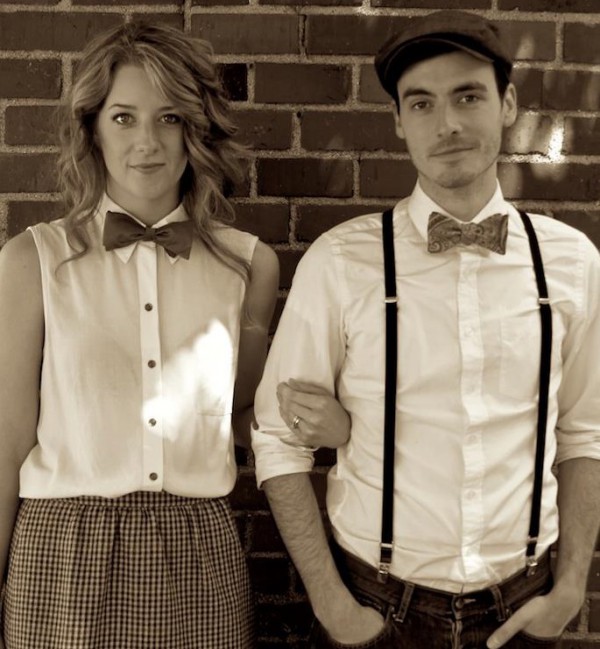 The "Famous" Bow Ties:
Our goal to is make a bow tie that takes an average daily outfit and add that final touch, the cherry on top if you will. Its a conversation starter, it's a statement and its a little piece of fabric that changes how you are perceived. That's why we love these fabrics; one day you are suave and chic and the next you can reverse the tie and be quirky and fun! Each tie is named after a different famous Actor from the past; The Marx is a flirty fun tie, The Crosby a baby blue linen with a softer touch. We want to add "character" to not only our line, but our customers.
All of our ties are reversible. This not only makes your purchase a two for one, but it gives you versatility. Plus, we LOVE when you can see the reverse pattern peeking though the bow tie (see pictures). We designed the line so each fabric is complimentary to its reverse side for this purpose. This makes gifting "safe", wedding parties a fun mix match look, and your personal wardrobe flexible!
User Friendly Bow Ties:
All of our ties are self tie. This is for a reason. We aim to Bring the Gentleman Back to Bow Ties. That's our tag line. Its not hard. Trust me if Kevin can do it… I mean…(hehe, don't put that in there, or do). We even created a short instructional video online that is included in our packaging. The art of tying one on should not be lost. Plus it looks pretty sexy when a man has his tie undone around his collar. Ladies I know you KNOW what I mean. Bow ties are not just for men anymore either. Girls look awesome wearing them with skinny jeans and a collared shirt, or I personally love to pair it with heels and a skirt to jazz up the outfit!Its simple; Bow ties make a huge statement. They aren't only for cocktail party's or weddings anymore, bow ties are for Tuesdays.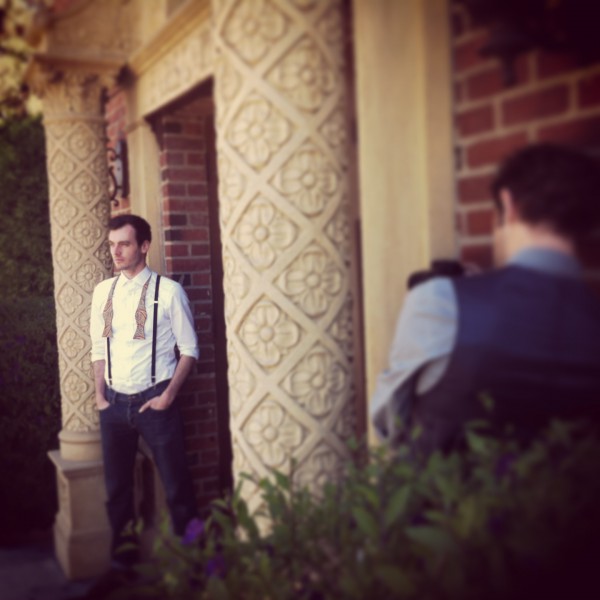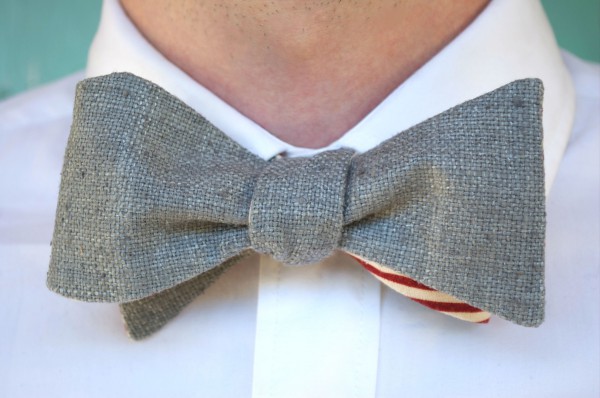 Thanks Lydia Andrews for the awesome insight into your growing company and wedding trend! Loving these bow ties? Find your perfect one (or a few) at 
Horse & Carriage blog
, along with other fashion tips and bow tie knowledge!


Want to create her dream marriage proposal? We have the perfect way. Contact The Yes Girls to get started on your personalized marriage proposal, wedding plan, vow renewal, anniversary or date night today! We're so excited to work with you!