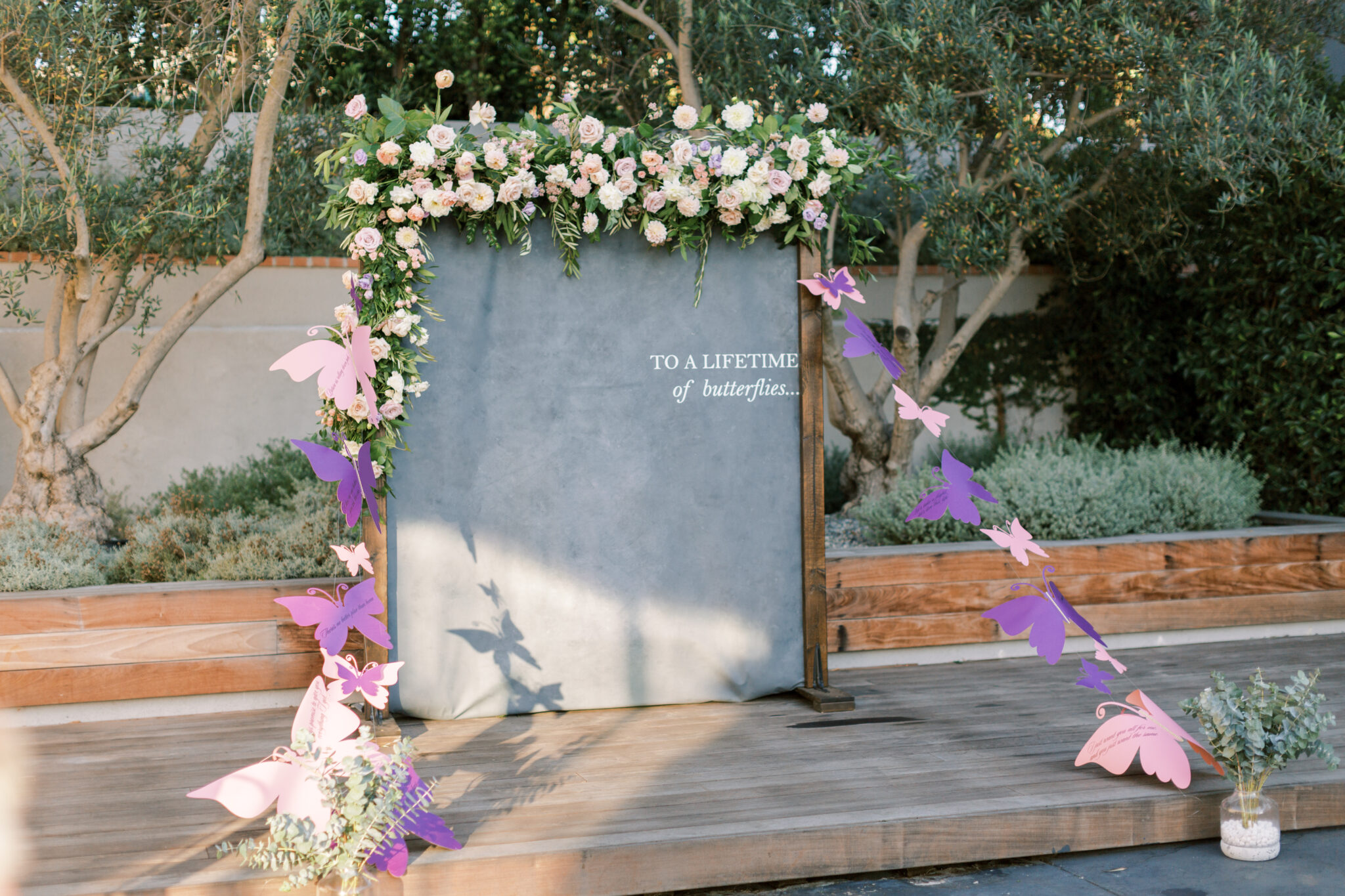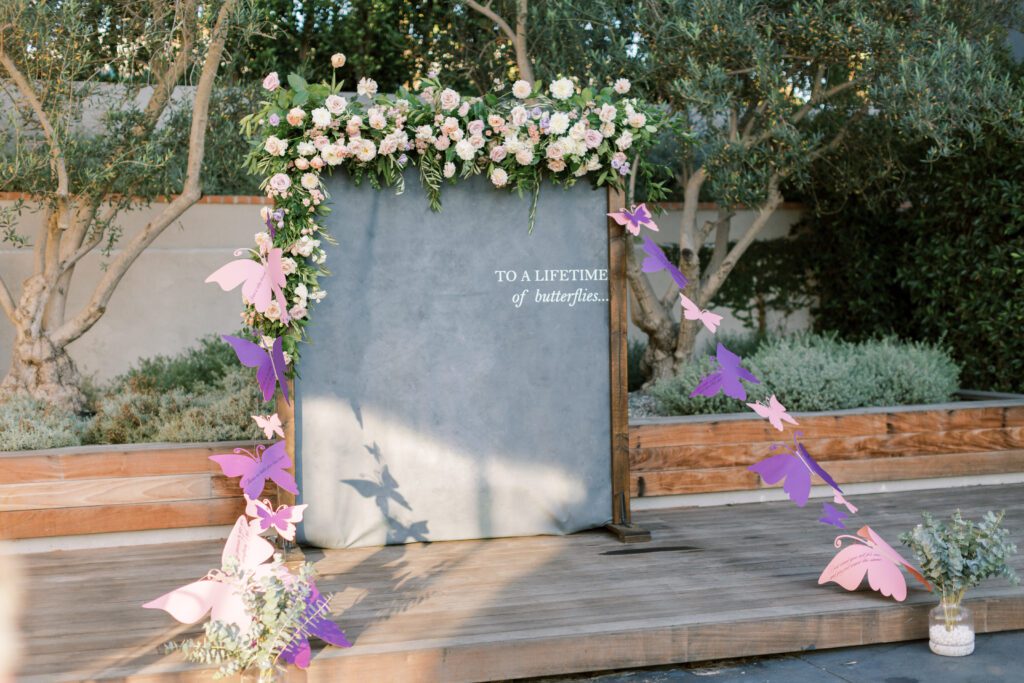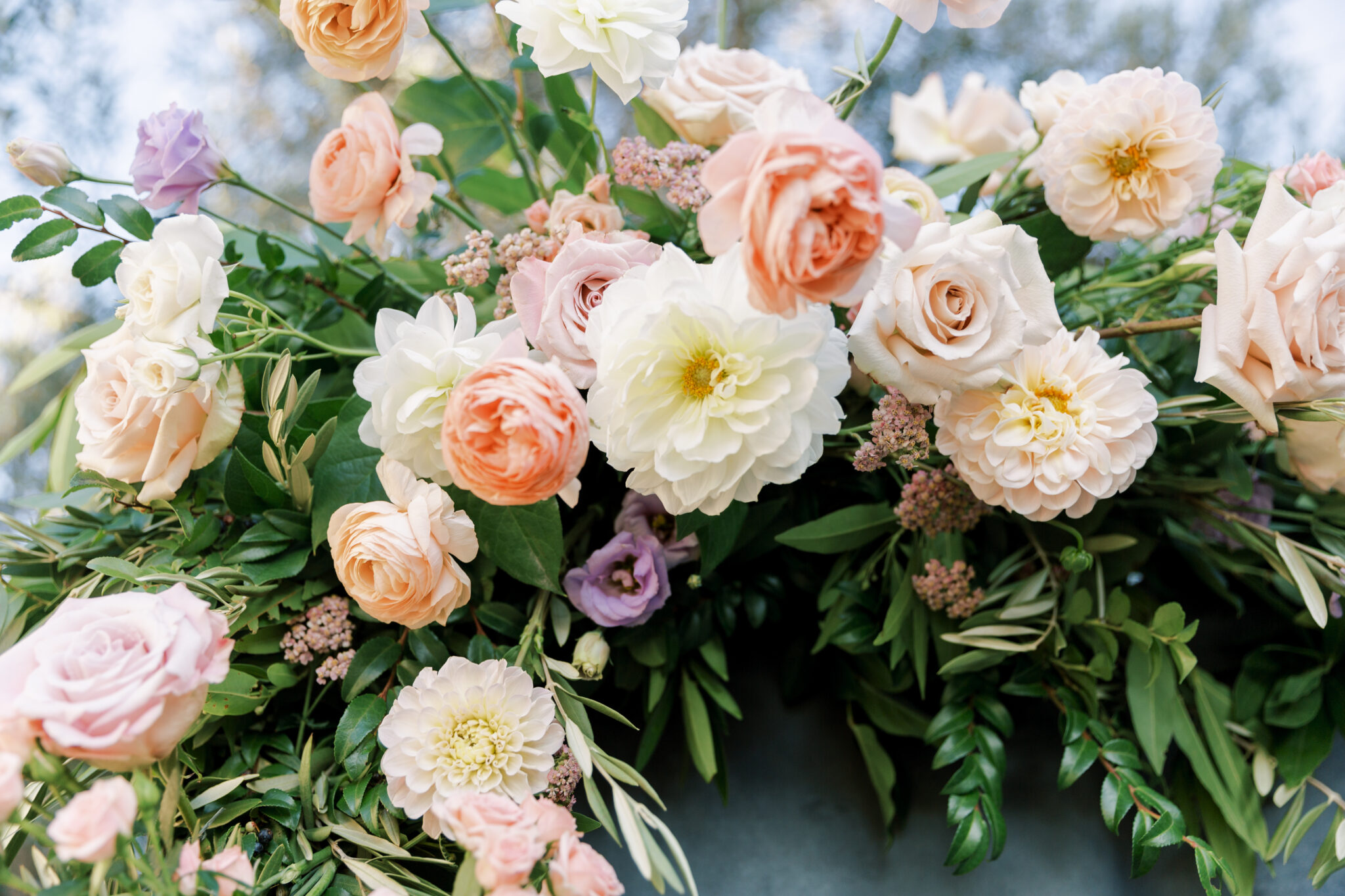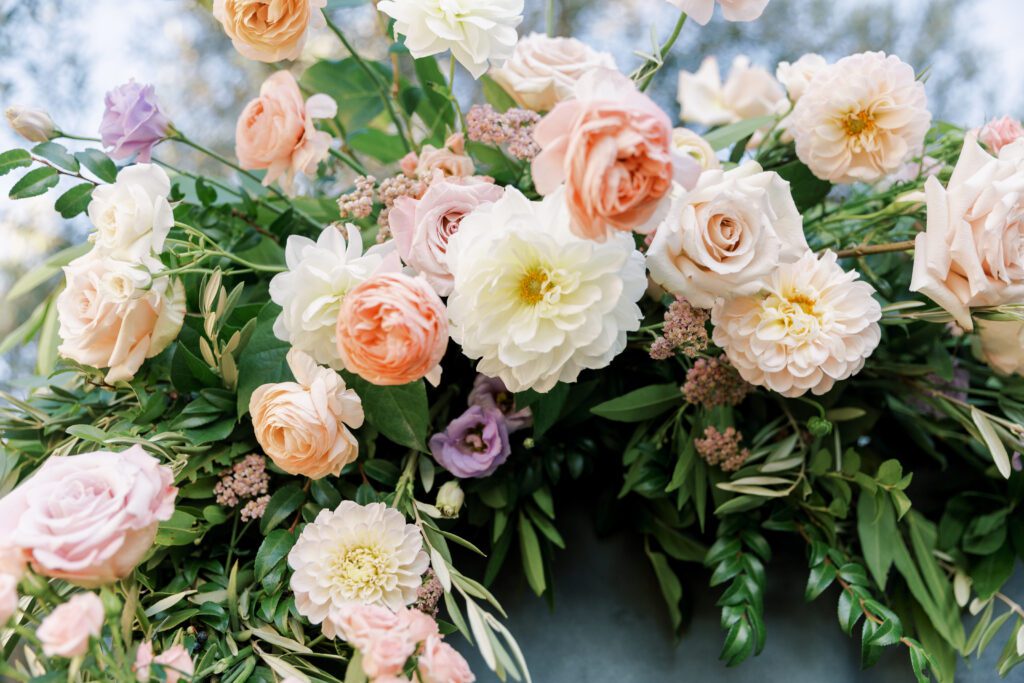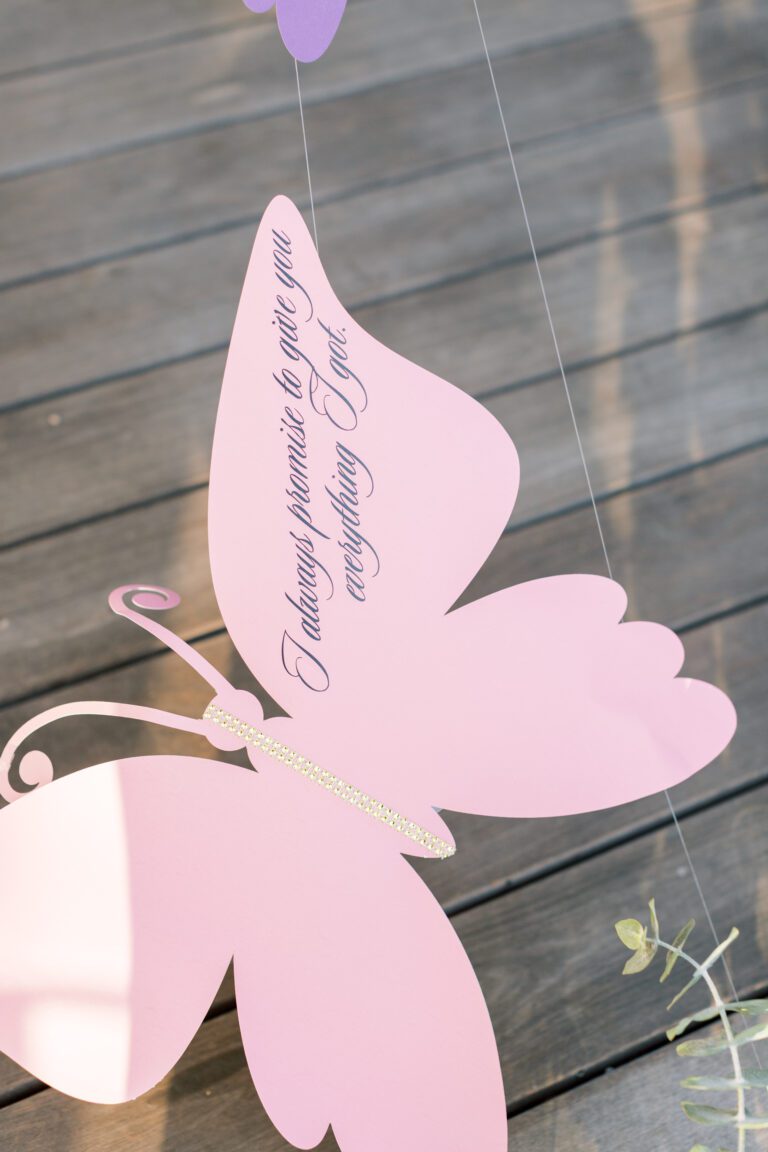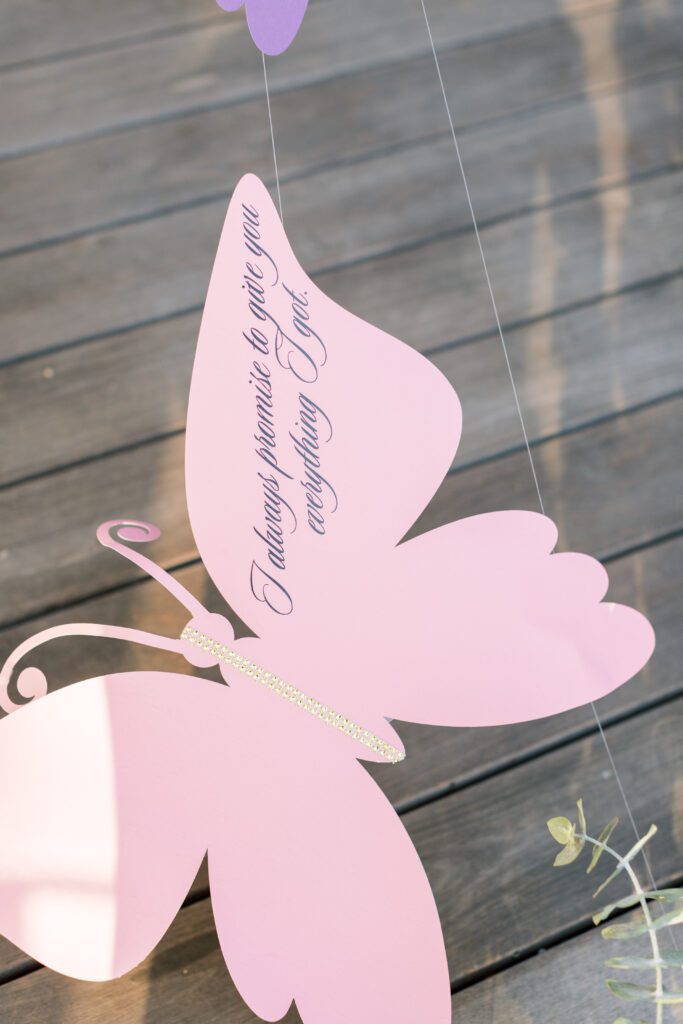 We can't get enough of this Butterfly Garden Proposal in Orange County! J'mi came to us wanting to propose to his girlfriend, Sierra in a way that highlighted all of the things that he loves about her. We wanted to come up with a unique way to ensure that Sierra felt loved since her love language is words of affirmation. J'mi and Sierra always say that they get butterflies when they see each other. That struck a chord and we knew the perfect way for J'mi to say everything he wanted to say – through butterflies!
This beautiful backdrop consisted of wildflowers and a quote that said "To a lifetime of butterflies…" To bring it all together, we placed butterflies with words from J'mi calligraphed onto the wings. This venue created the perfect setting with the trees to give the garden feel we were hoping for.
To top it all off, J'mi invited all of Sierra's family and closest friends to witness the proposal and celebrate her birthday (Yes, he proposed on her birthday!). When she walked into the venue she was blindfolded and when the two of them arrived at the backdrop, she took her blindfold off to be surprised with all of the people that mean the most to her! This was so special to her, being able to celebrate both her birthday and engagement with her loved ones.
We are so happy for this couple! Congratulations J'mi and Sierra!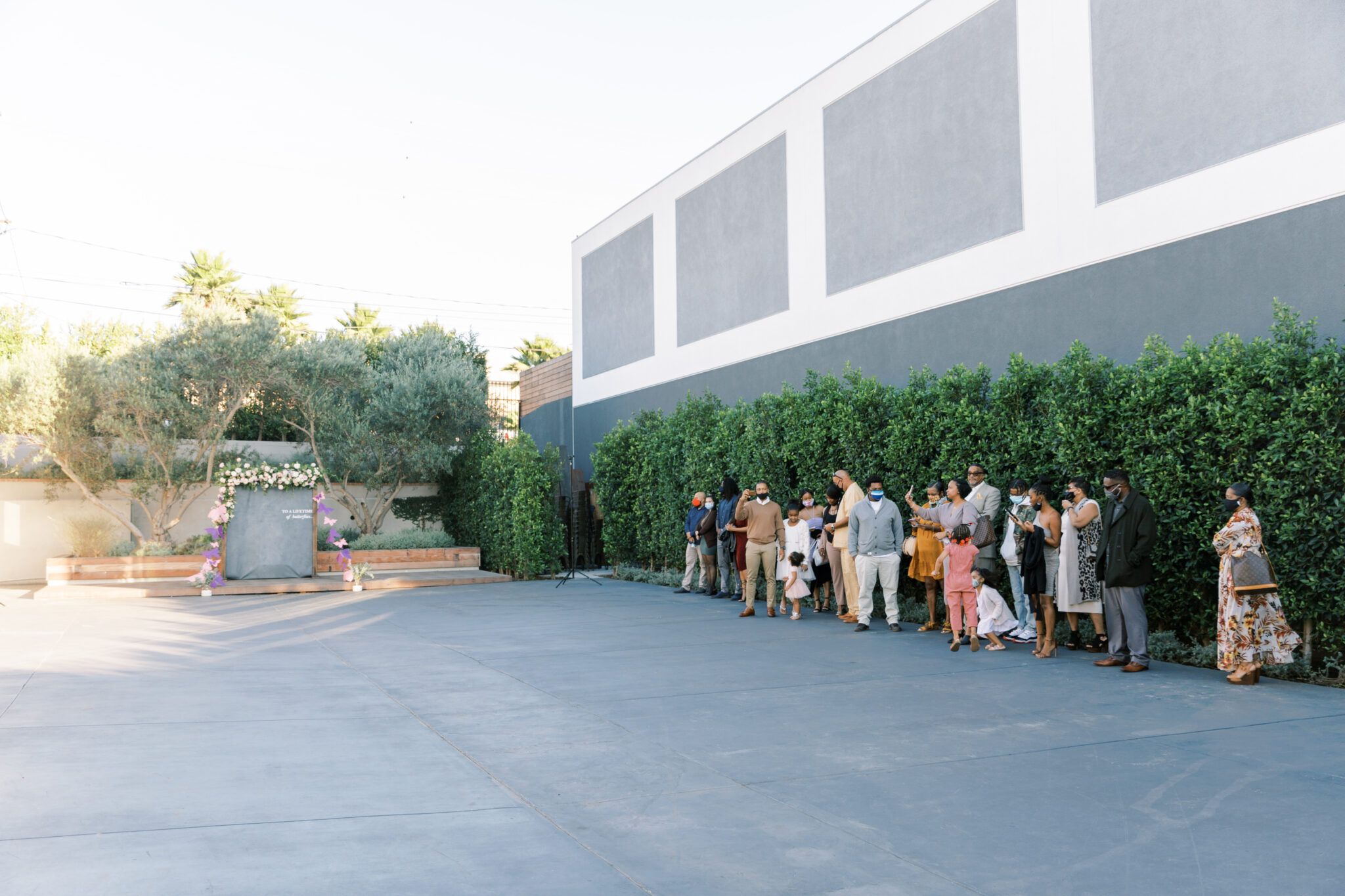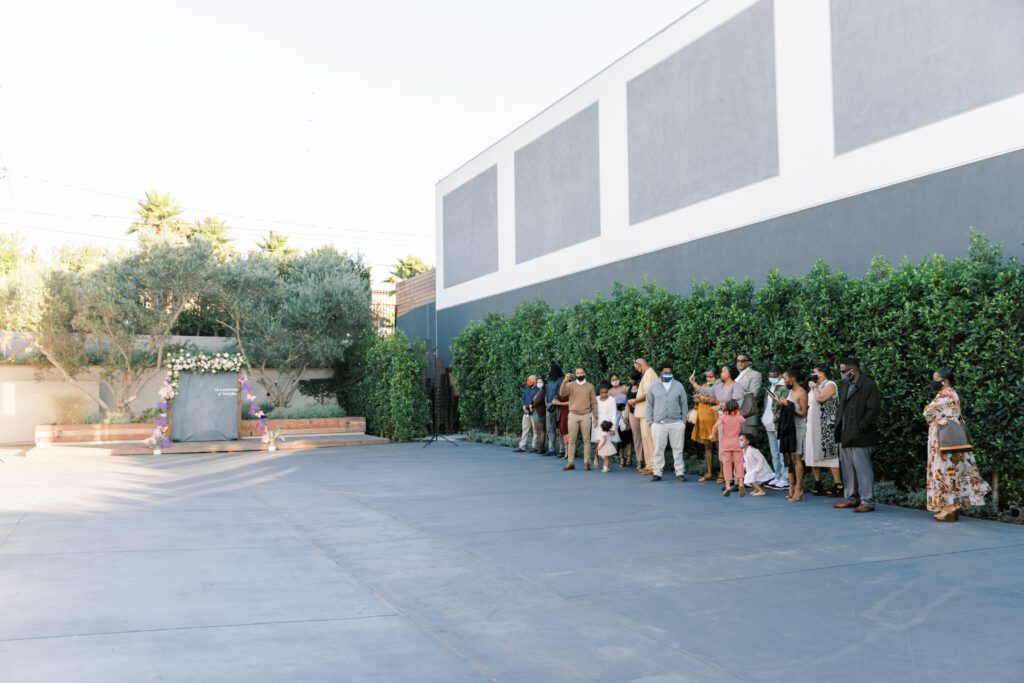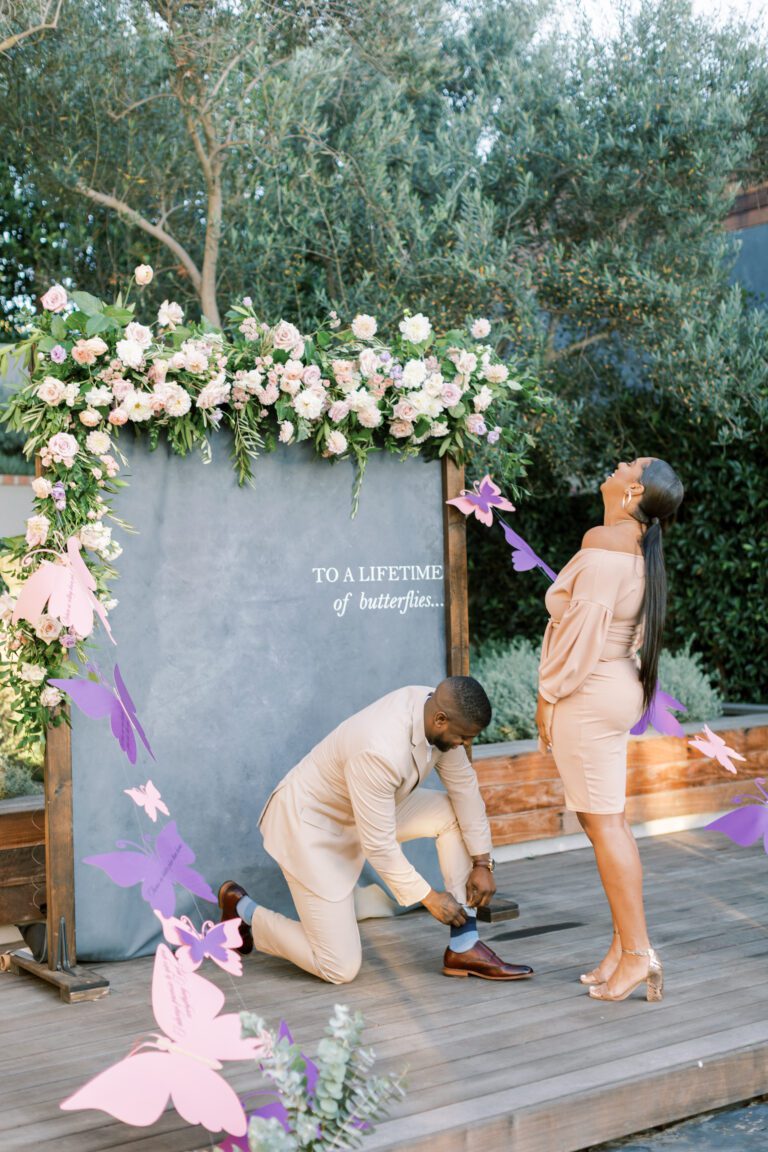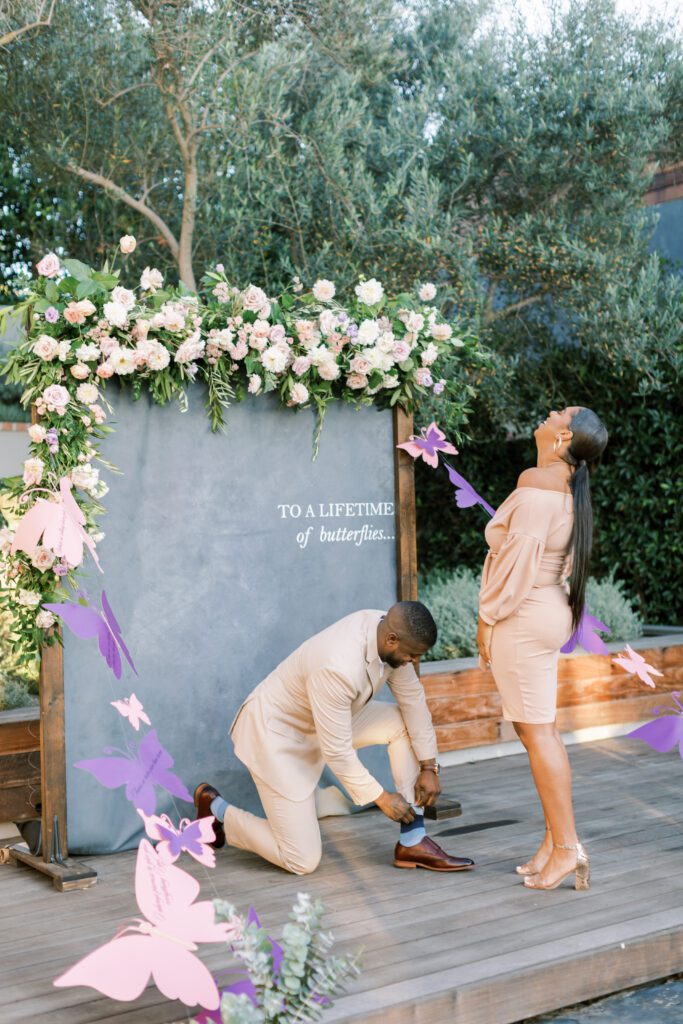 Are you looking to have your very own Private Butterfly Garden Proposal in Orange County? We specialize in completely customized proposals, bringing all of your proposal dreams to life! If you are looking to get started on the proposal process, please reach out to us here.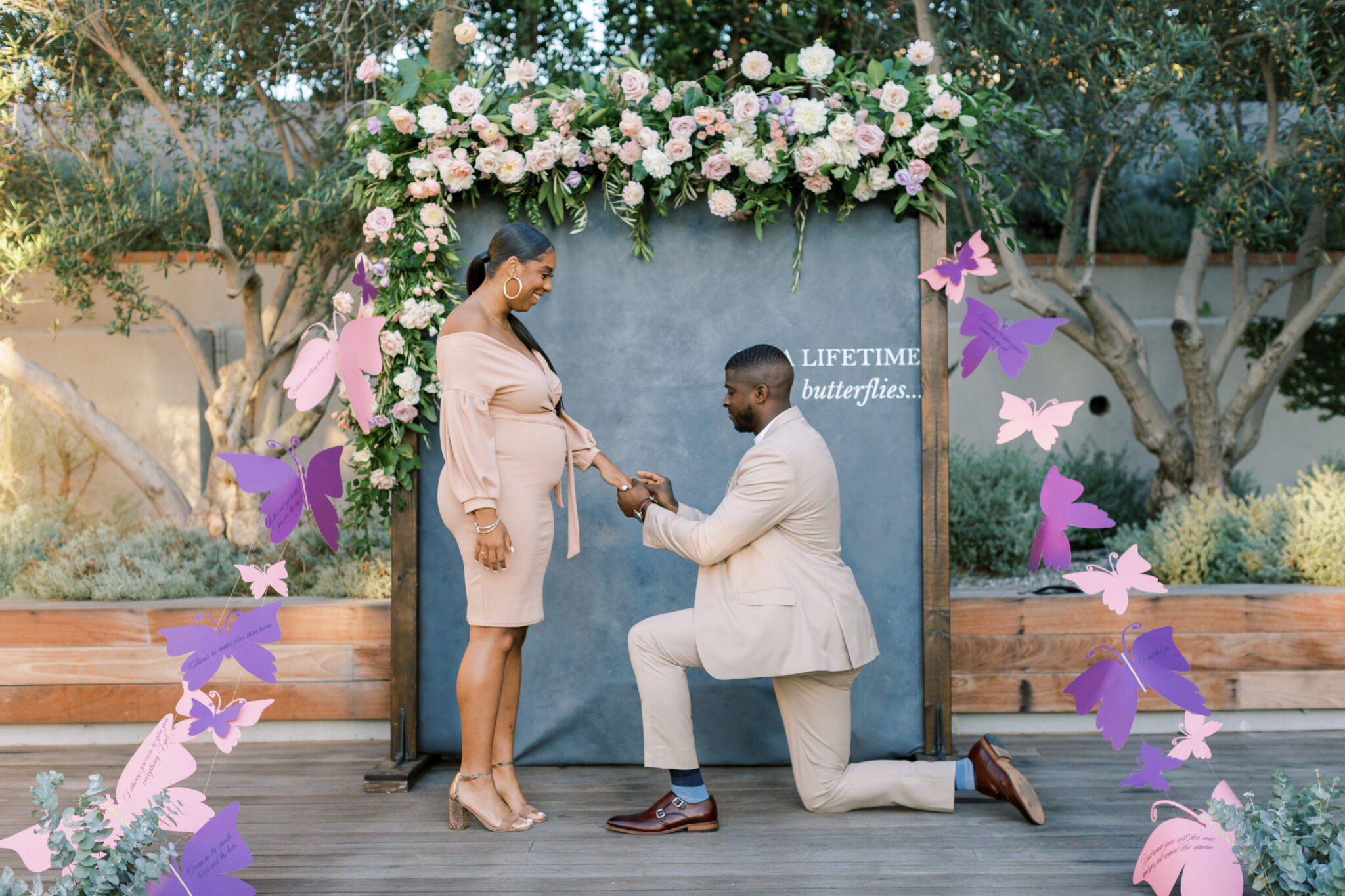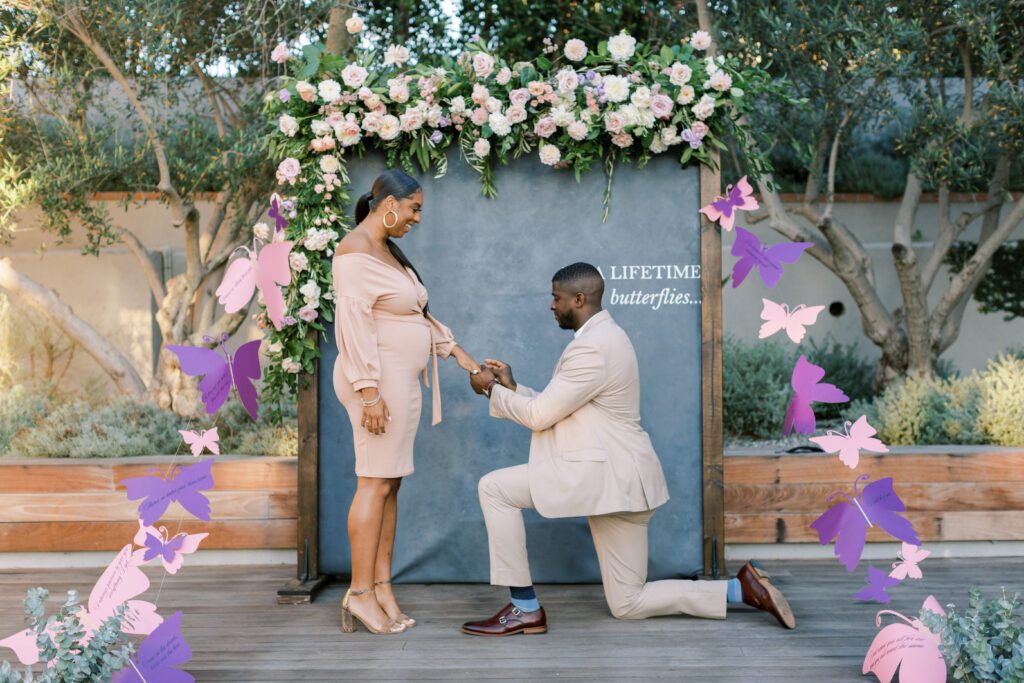 Vendor Love:
Proposal Ideas and Planning: The Yes Girls | Photography: Jessica Rice Photography | Proposal Socks: Box Sock