Here is a look at STUNNING Custom Salon Proposal we recently planned in Santa Fe, New Mexico! Logan came to us wanting to highlight his lovely girlfriend Kristen's entrepreneurial spirit without skimping out on the thoughtful details; Kristen has always wanted to open up her own Nail Salon and while that has not happened yet, Logan wanted to foreshadow that dream on one of the biggest days of their lives symbolizing that he intends to make all of her dreams come true!
The Proposal: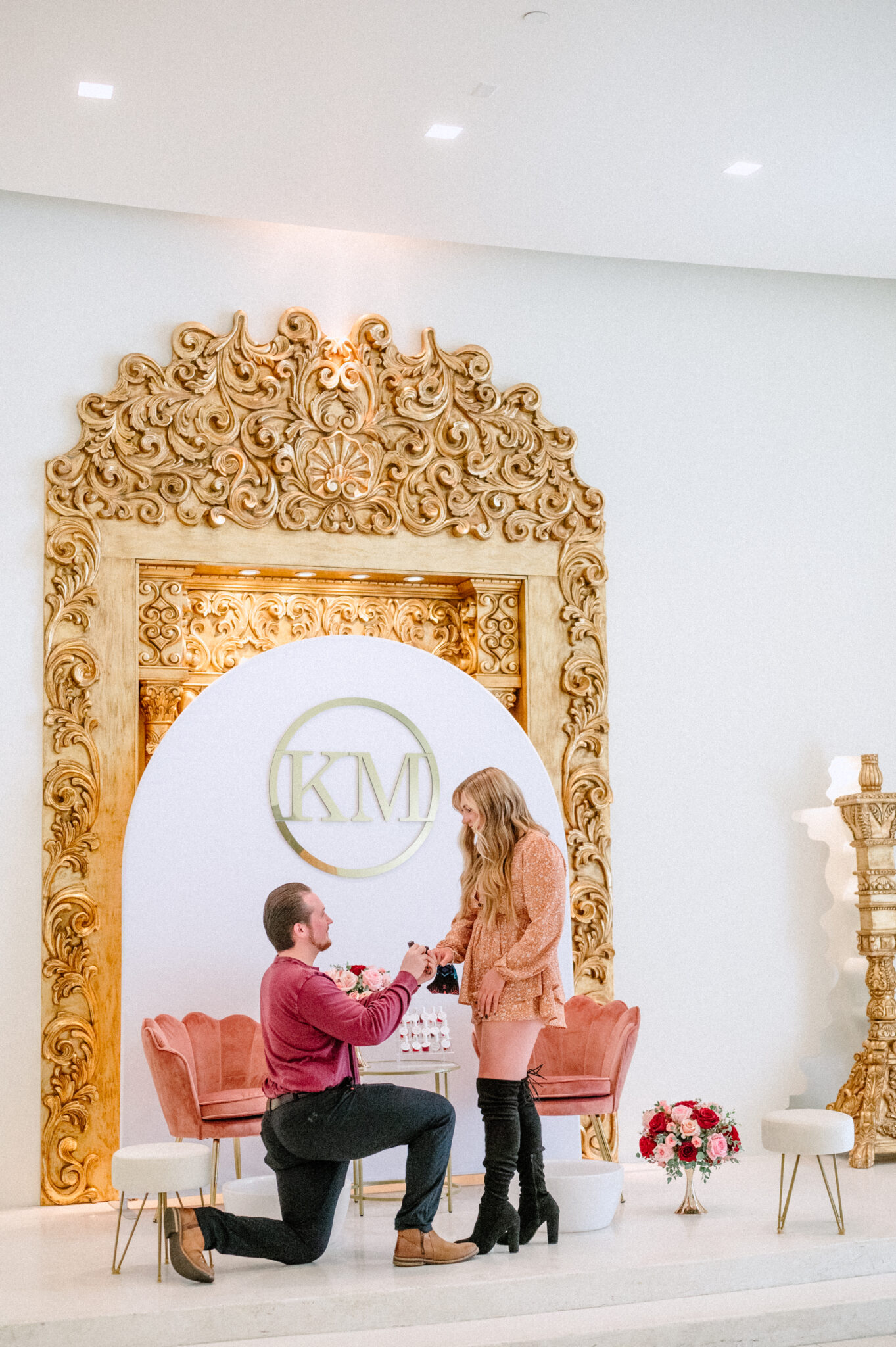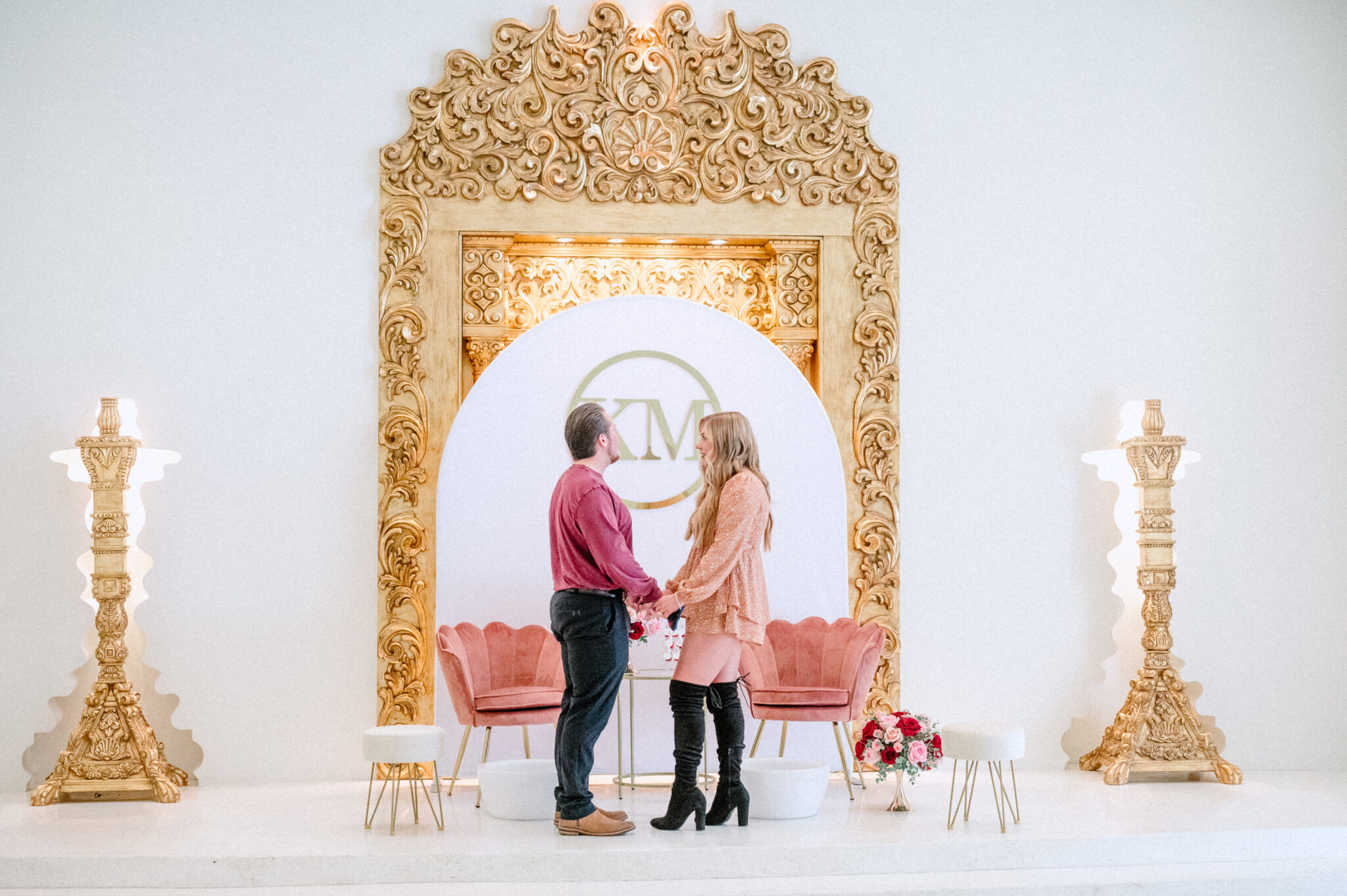 The Details:
Logan did not miss a beat with the details of this proposal – from the customized logo with Kristen's new initials that she can use for her future salon to the nail polish bottles in different shades of her favorite colors paired with sweet little tags that had all of the sweet things Logan loves about Kristen written on them. This stunning venue could not have been a more perfect location for this sweet proposal to take place with the large gold door framing the entire setup. Logan also wanted to ensure that her nails were done perfectly for the day (since obviously, that is very important to anyone as they show a stunning new ring off, hint hint) so he made sure she had an appointment with her go-to nail artist the week of. Bravo Logan!
We could not be happier for this sweet couple! Congratulations Logan and Kristen and thank you for allowing us to play such a special role in your big day, we cannot wait to hear all about the wedding!
WANT A SWEET PROPOSAL IN NEW MEXICO OF YOUR VERY OWN?
GET STARTED CUSTOMIZING YOUR PROPOSAL TODAY!
Vendor Love:
Proposal Ideas and Planning: The Yes Girls | Photographer: Briana Nicole Photography | Proposal Socks and Ring Box: The Box Sock