The West Nile Virus can't stop The Yes Girls! Last week we had a marriage proposal in Dallas (where 200 cases of West Nile Virus have been reported) that was almost a disaster, but with a combination of quick thinking and lots of adaptability we pulled everything off and "she said yes"! Thursday morning the Dallas Arboretum Gardens called to inform me that due to the sudden outburst of West Nile, the state of Texas was going to be conducting aerial sprays to kill the mosquito population in Dallas County. This meant that our 8pm proposal was not going to be able to happen and that the dinner the venue was planning on having for the couple, before the magical moment, was also canceled (I mean who wants poison in their food!?). So after contemplating different choices and Plan-B's we decided to move the proposal up to 6pm and have the couple go to dinner elsewhere after.
Everything went off without a hitch and the "We Still Have The Spark" themed proposal went perfectly! Here are a couple of shots of this long-term couple's fairytale moment.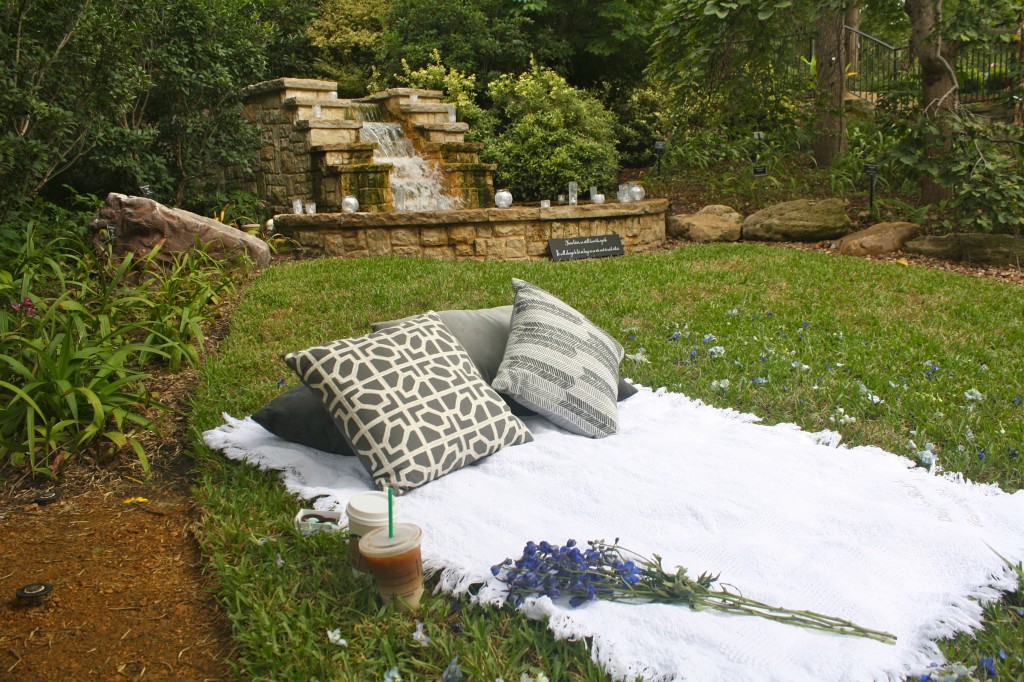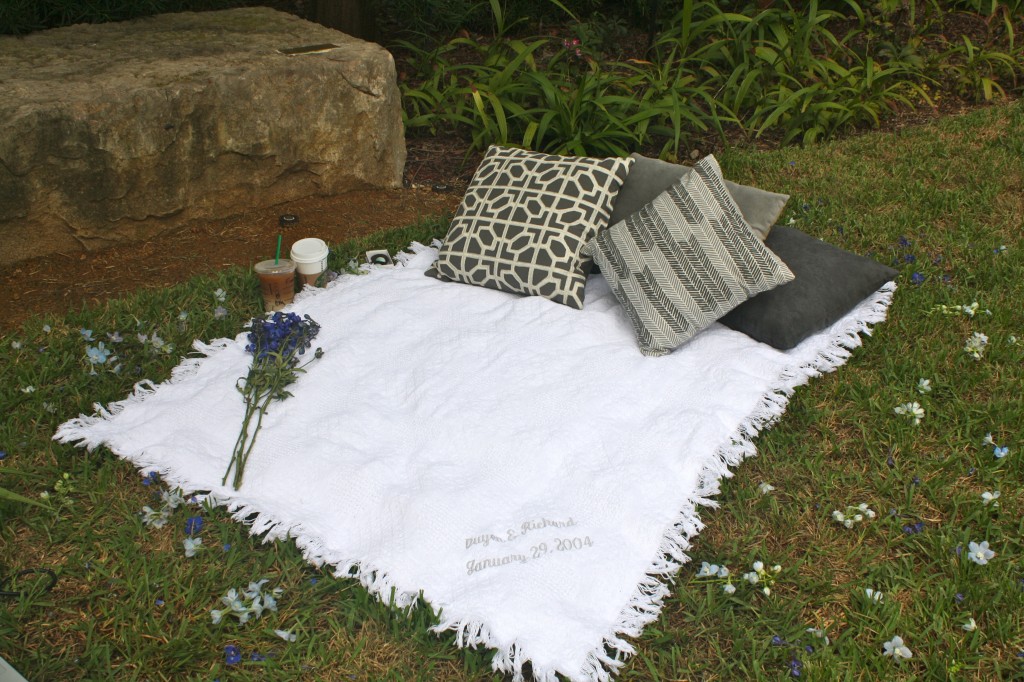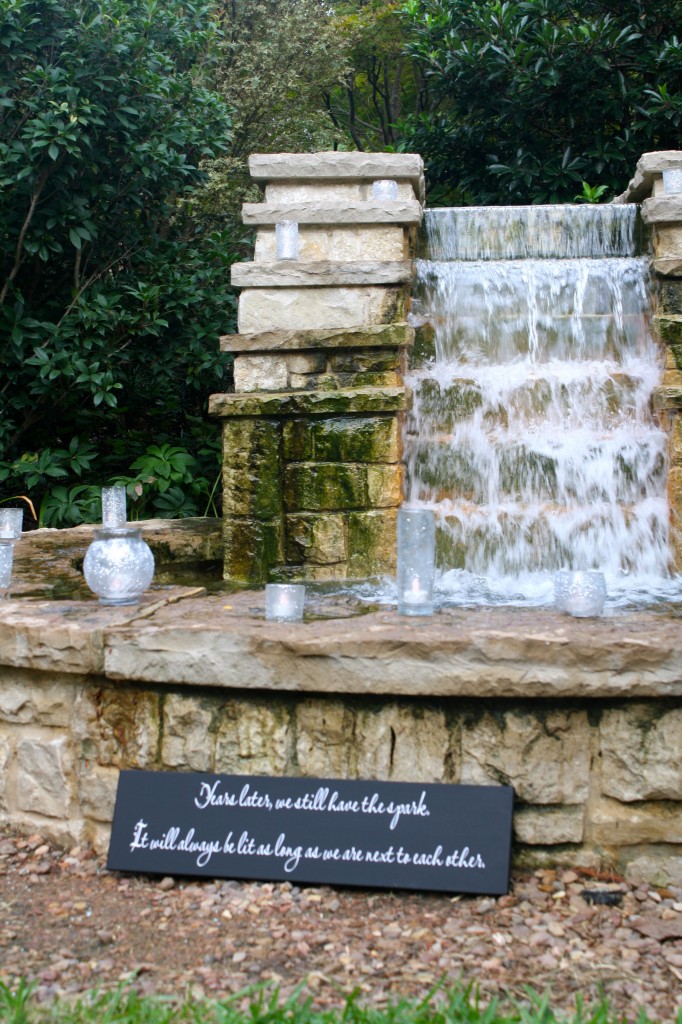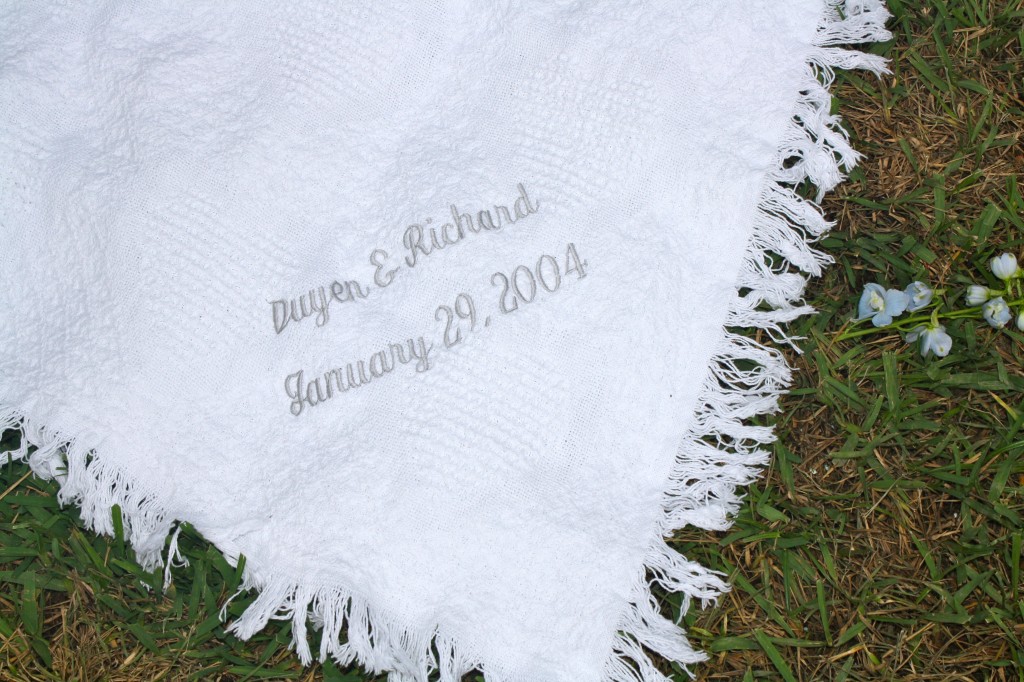 January 29, 2004 is the date that the couple first met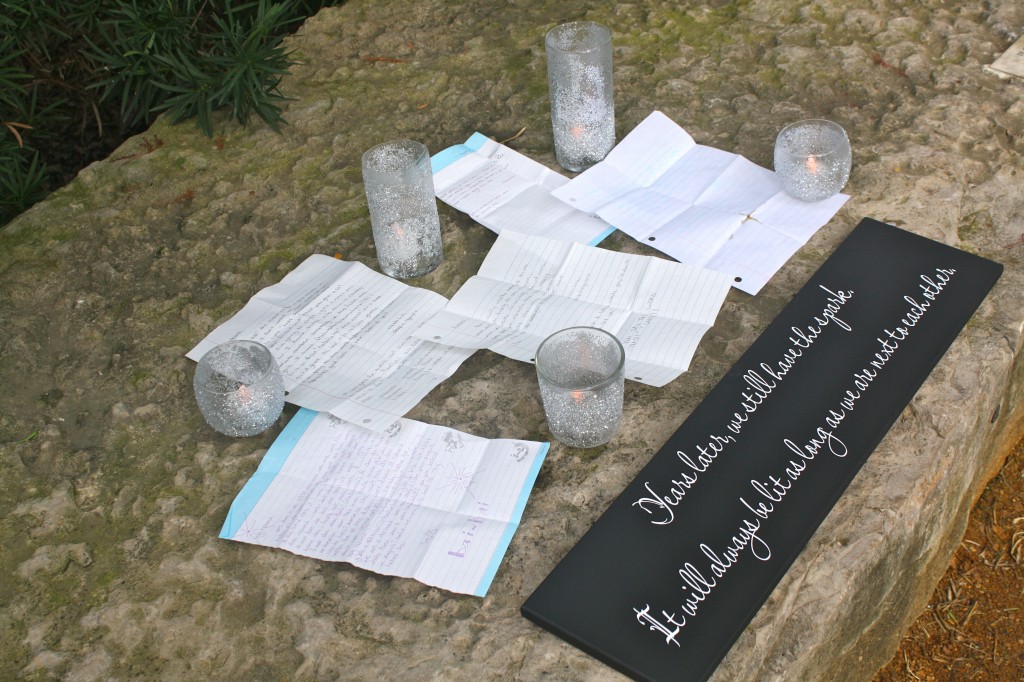 Richard brought special love notes Nikki wrote him in high school!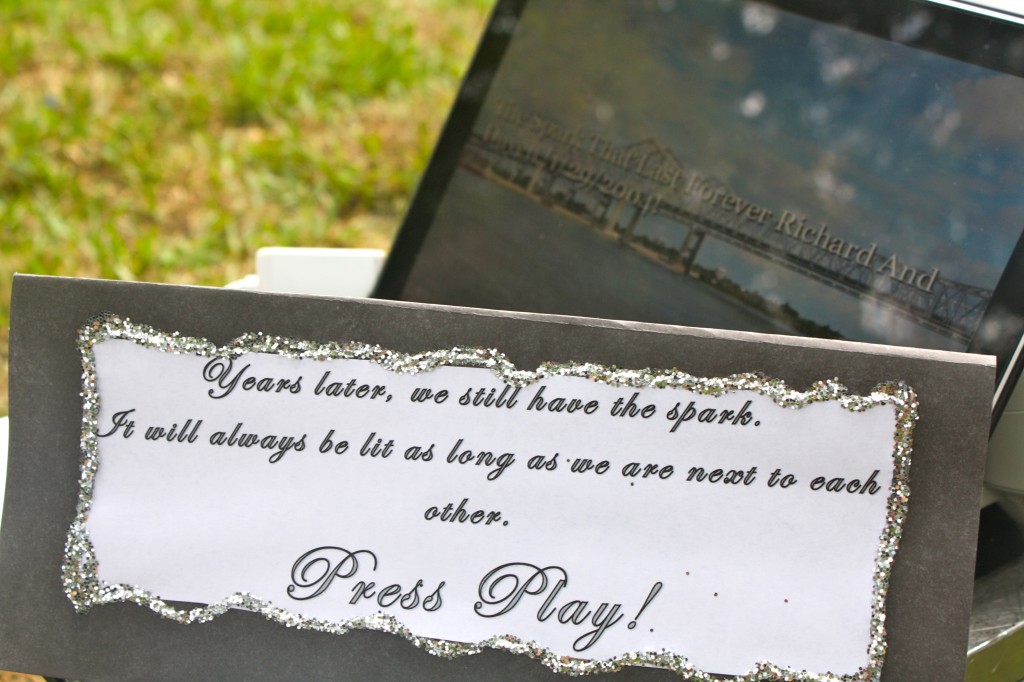 He also made her a slideshow of pictures from throughout their relationship!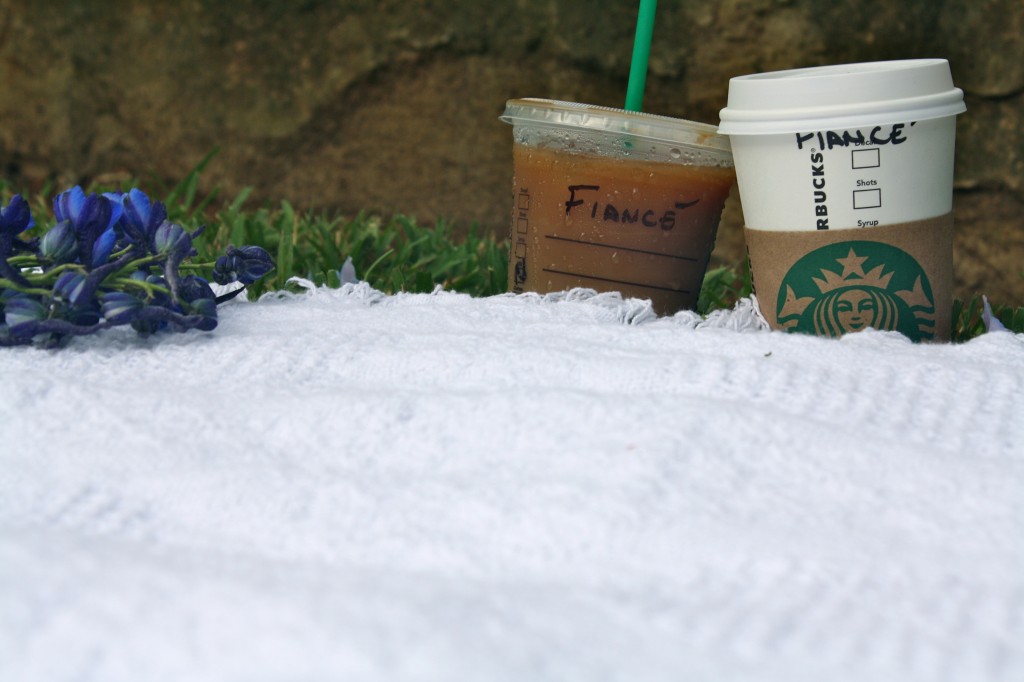 Nikki and Richard love Starbucks so we had their favorite drinks waiting for them!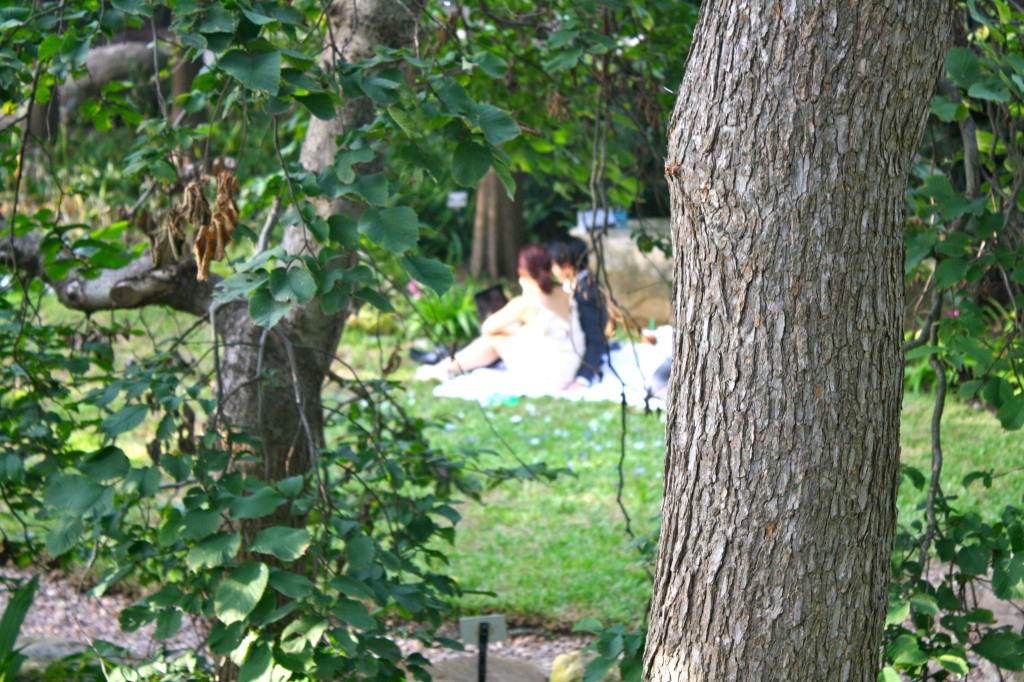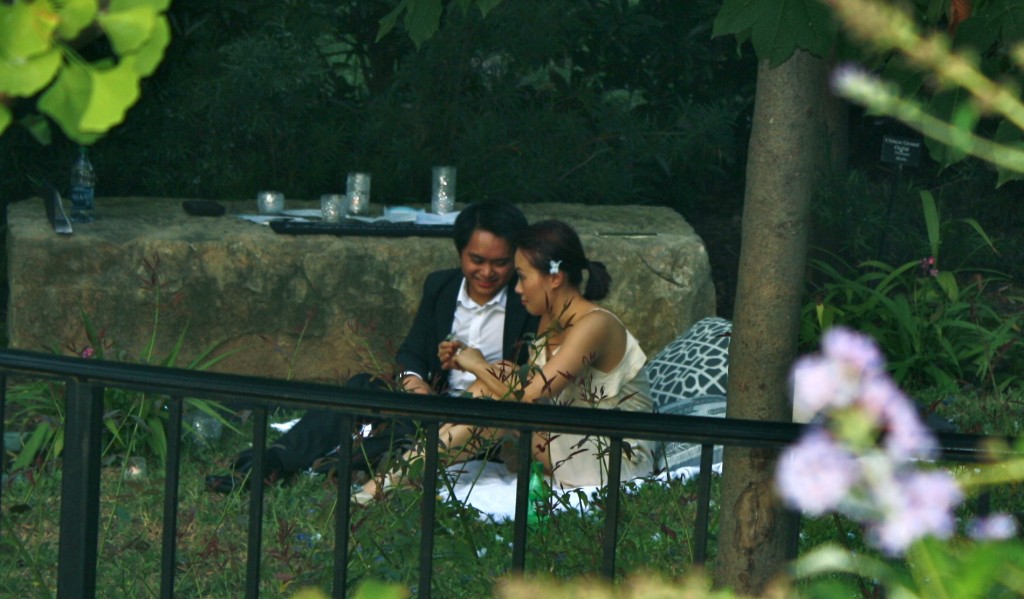 SHE SAID YES!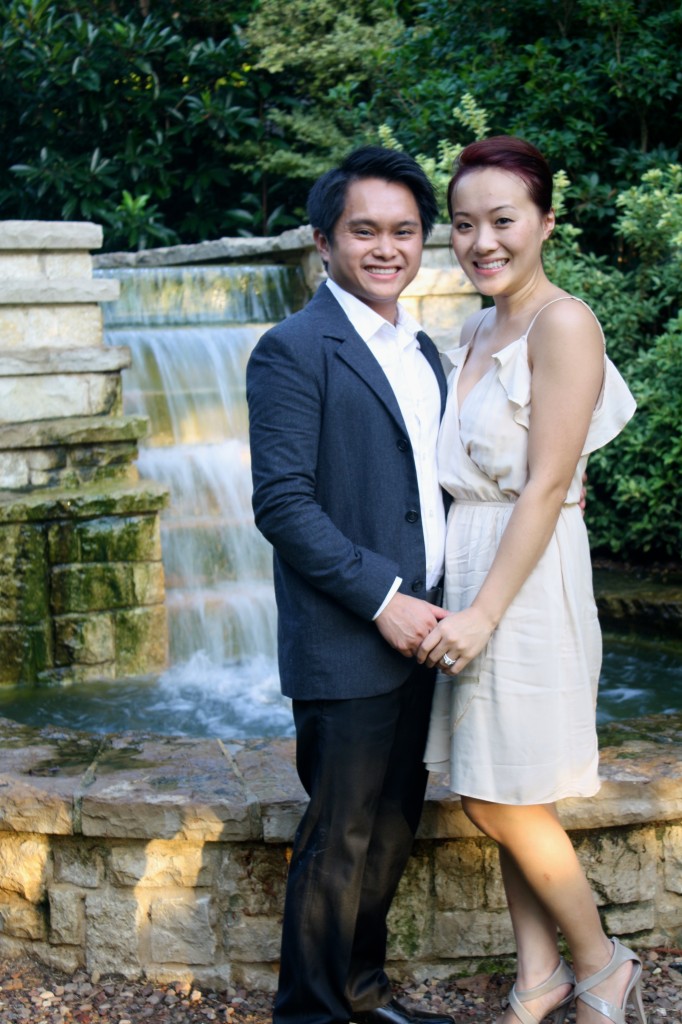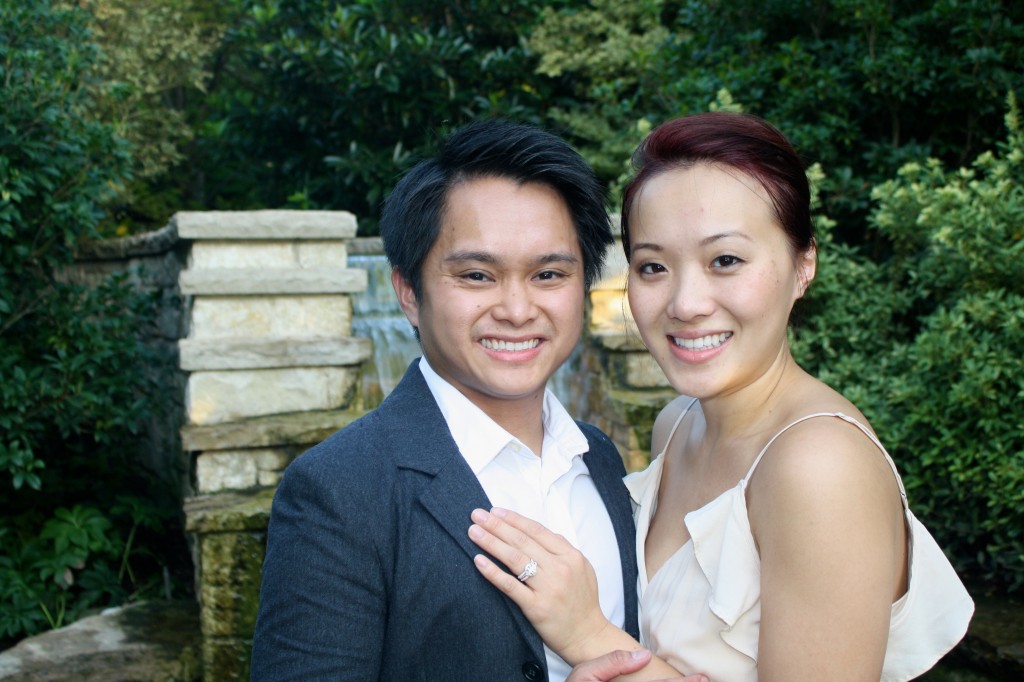 Dallas Marriage Proposal Vendor Love:
Proposal Planning and Design: The Yes Girls
Proposal Venue: Dallas Arboretum Garden
Florals: The Garden Gate Floral Design
– – – – – – – – – – – – – – – – – – – – – – – – – – – – – – – – – – – – – – – – – –
A Note From Heather:
First off I have to say congrats to the happy couple and to Richard who endured many changes day of and still gave Nikki an amazing story! Second, I want you all to meet Ms. Elie! Elie recently graduated from Saint Mary's College in Moraga, CA and ventured to Dallas to start her life in "the real world." Elie is bright, creative, and leaves no stone unturned when it comes to event planning so it only made sense for The Yes Girls to make Elie their new Dallas "Yes Girl". We couldn't be happier to bring Elie aboard and we hope Dallas begins to swarm with proposals so we can keep this lady busy! Hey Dallas! The Yes Girls are coming for you…and proposals will never be the same!


Want to create her dream marriage proposal? We have the perfect way. Contact The Yes Girls to get started on your personalized marriage proposal, wedding plan, vow renewal, anniversary or date night today! We're so excited to work with you!