You've made it through the most picturesque moments of the day. The ceremony is over, couple and family photos have been taken, first dance has passed, and now it's time to dance. But how can you dance freely if your toes are being pinched and that blister on your ankle is growing to the size of a quarter? The best way to guarantee a pain-free, dance filled reception is to find some fun dance shoes and go to town. Here's some suggestions!
Converse: Get personal with them & make them match your wedding colors!
Cowboy boots: Bring a little country comfort to your celebration & be ready to (line)dance the night away.
Toms: Channel your inner DIY pro & turn your reception shoes into a wedding day memento.
Slippers: Easily my favorite plan, my own mom wore slippers her entire wedding to my dad!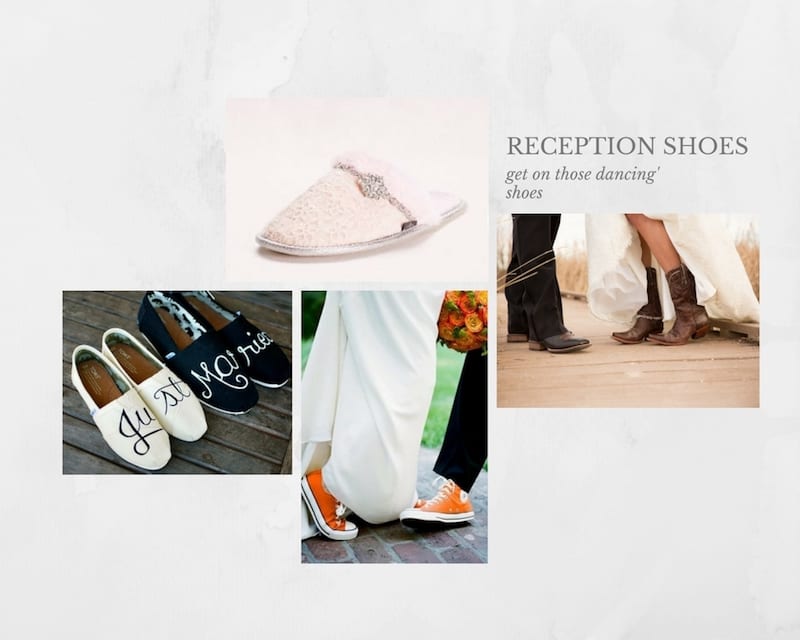 Photo Credits: Converse | Cowboy Boots | Toms | Slippers