You've picked out the perfect ring, you're making big plans for forever and you want to make sure the moment of her dreams is captured beautifully. Today we've partnered with Jessica Rice Photography and put together 3 tips that will help guarantee you get the best proposal pictures for one of the most exciting days of your life!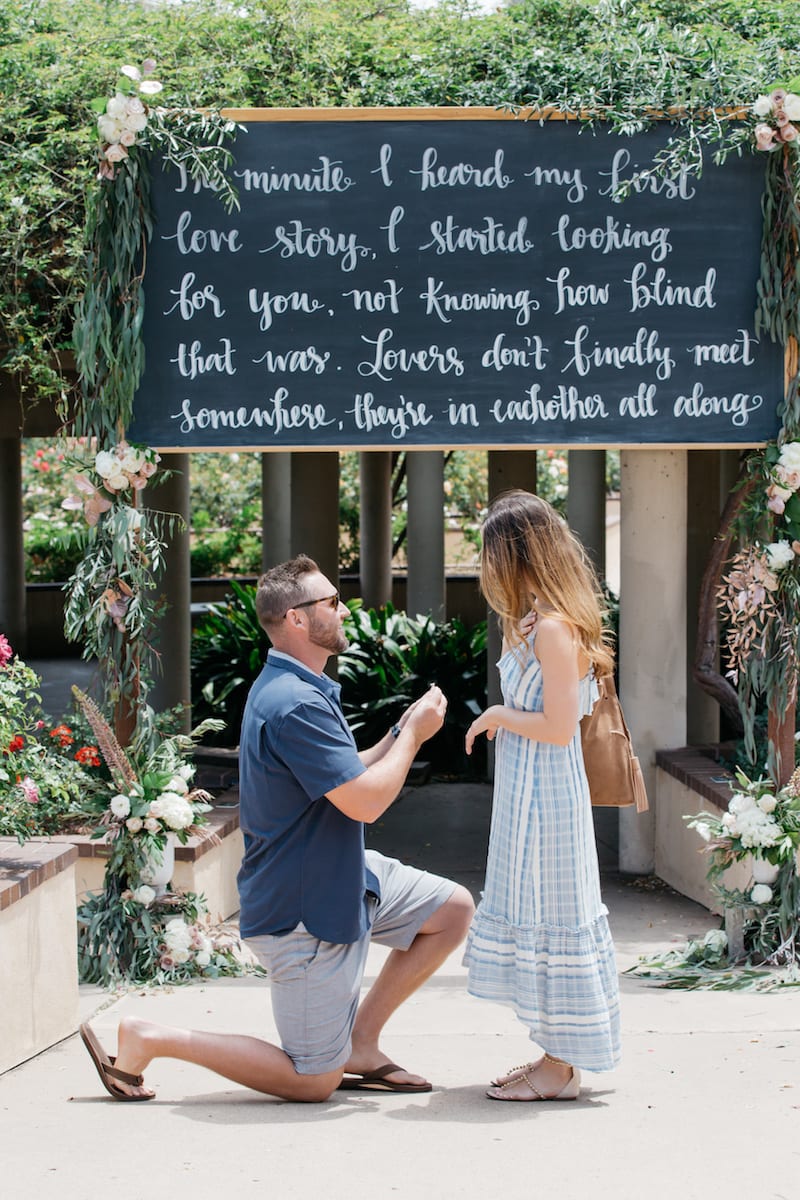 Time it Right – One of the easiest things you can do to make sure you get great proposal photos is simply planning your proposal at the right time of day. There are two 'happy hours' each day; one at sunrise and the other at sunset. Ideally you want to make sure that you don't schedule your photos to be taken when the light is directly overhead. Aim for an early morning proposal or a romantic evening one for the golden hour of your dreams.
Pick the Perfect Spot – This is the time to think outside the box! Brainstorm unique locations that you might have special access to that most people don't. For example, maybe you, or someone in your personal or professional network, can secure permission to a location that would otherwise be off-limits, like a beautiful private estate, country club or resort. Maybe it's a family ranch, upscale hotel or even a boat, airplane hangar or a rooftop view. The sky is literally the limit! Look for locations that aren't too busy or crowded if you want a private proposal.
Dress it up – Now I know it can be a little tricky to keep the proposal a surprise while still ensuring she looks her best so utilize her friends and family to help prep her for the big moment.
Remember, it's never a bad idea to dress it up especially when it comes to great photos. For your girl, dresses and skirts are the most stunning because they really flatter every female body, especially on camera—which is why the red carpet is full of them! Long, full-length, flowy dresses and skirts look amazing on camera because they bring extra movement to the photos especially when juxtaposed with nature.
Layers on men look great on camera so look for blazers, vests, coats, sweaters, pocket squares or ties to add a little extra pizazz! Guys look the most sophisticated and masculine in long, fitted pants and closed-toed shoes. Mixing up a different pant color with a suit coat, blazer or sports coat will add extra visual interest and break up the color tones. Don't forget that small details go a long way so put on your best watch and a pair of fun BoxSocks to really stand out during your big moment.
Selecting softer and lighter tones and avoiding those ultra-bright, bold colors will showcase you in your images and fits beautifully into a natural environment! The camera loves shades of soft pink, and muted blues, mixed with sophisticated light neutrals like heather gray, creams, leather brown and white.


Want to create her dream marriage proposal? We have the perfect way. Contact The Yes Girls to get started on your personalized marriage proposal, wedding plan, vow renewal, anniversary or date night today! We're so excited to work with you!