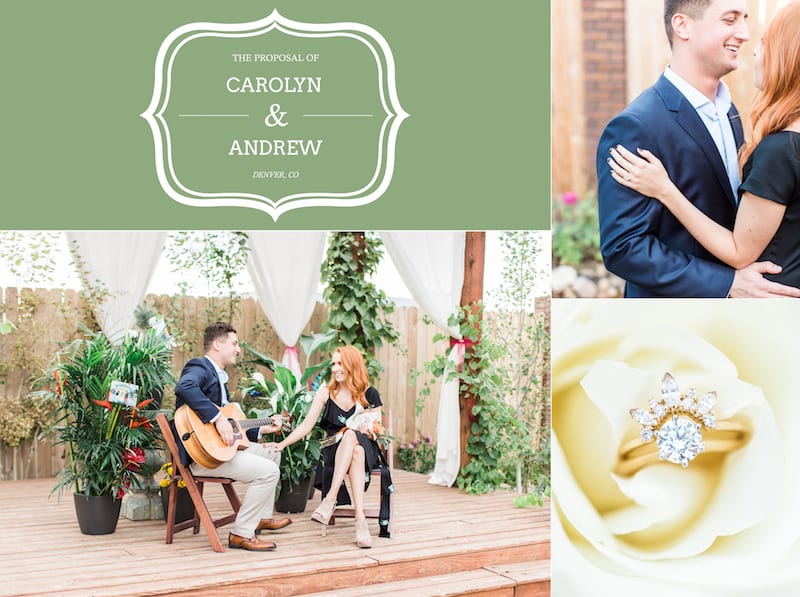 Andrew and Carolyn are both musicians! They write and sing songs together, even though they live in different states (Andrew is currently on base in Arizona, while Carolyn is in Denver). Carolyn was told that her friend (who works at the local news station) was invited to a local winery to do a segment with them, so she invited some gal pals to come along! But, when they arrived, Carolyn saw an audience of all her favorite people and her song-writtin' man on stage ready to sing her favorite song yet! Check back next week for the awesome video!!
Vendor Love:
Photographer – McKenzie Coyle Photography
Denver Proposal Planner – The Yes Girls Events


Want to create her dream marriage proposal? We have the perfect way. Contact The Yes Girls to get started on your personalized marriage proposal, wedding plan, vow renewal, anniversary or date night today! We're so excited to work with you!