Have you seen all of those cute Date Night Jars all over Pinterest? Well I decided to make one for a birthday gift and I have to say, it was really fun! If you're looking for a creative, personalized, and fun gift for your special someone- this just might be it! I struggled with a couple of simple things (like what color to paint the jar because if it was clear then you can read all the dates without having the reach inside and randomly pick one), and what to name the jar (because not all of the date ideas take place at night it can't be called a "Date Night Jar"). But other than those pesky little things, this was a really fun craft! Plus I have to say, I love the way it turned out! It's very masculine but still has a twist and is easy on the eyes :)
Step by Step Instructions on how to make your own Date Night Jar:
1) Make a list of date nights that you and your special one can enjoy together. I came up with about 40 ideas (everything from a romantic picnic in the local park, to themed nights with board games, costumes, and movies, to cooking classes) that range in planning time necessary and prices. Since I am a recent college grad and money isn't exactly growing on the tree out back I did about half and half (half free ideas and half ideas that will take a bit of money).
2) Purchase your materials necessary. I bought this glass jar, wood discs, paint, sharpies, burlap tag, and glass sealer from Hobby Lobby.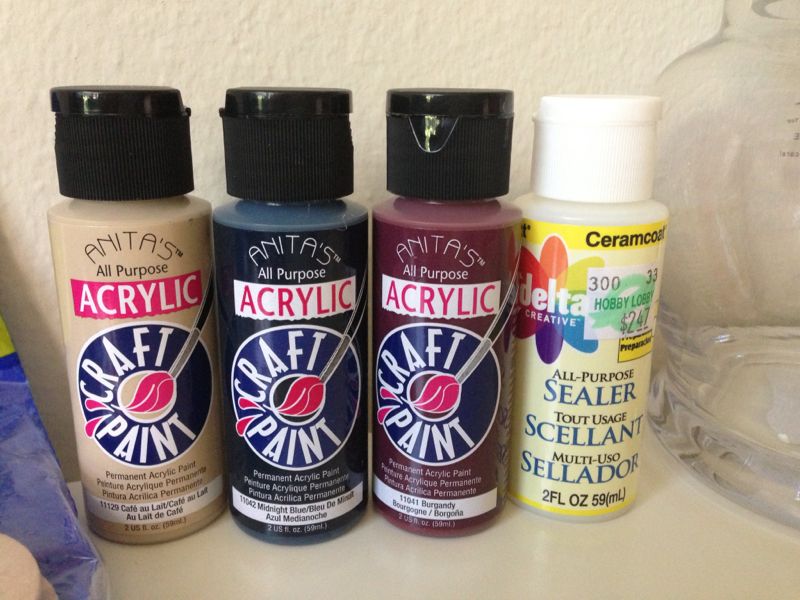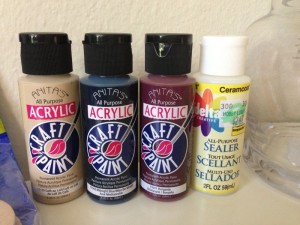 3) Start by painting your wood chips that the actual date idea will be written on. I chose to make the ideas that are free this beige color and the ones that will cost something the deep red color. But you can color-coordinate in anyway that you want (i.e. how much planning is necessary, if you will need a babysitter for it, etc.).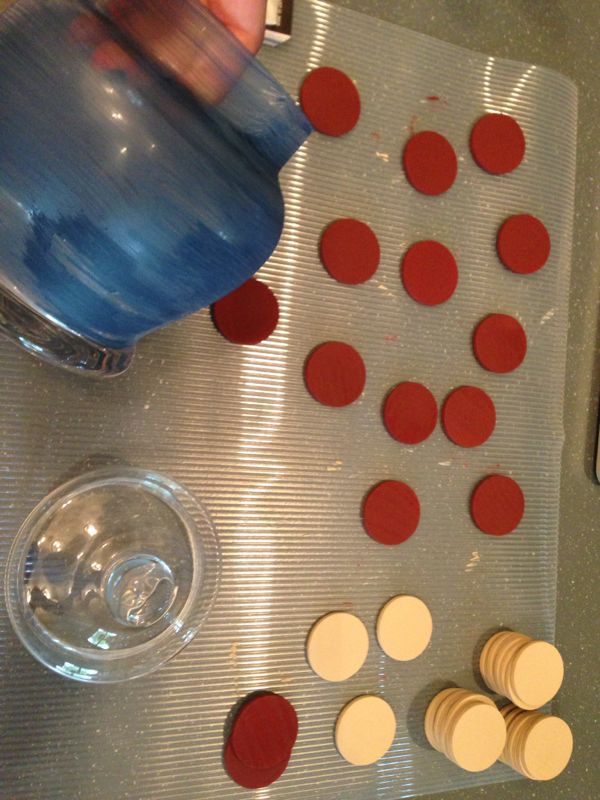 4) After applying about 3 coats of the paint on the wood discs I then painted the glass jar the navy color. It also took about 3 coats and I let it dry overnight before applying the all-purpose sealer (shown in the pictures above). 
5) Then I made this tag with a piece of burlap and a regular old gift tag (both found at Hobby Lobby). It's amazing what a hot glue gun can do for any gift :) I decided to go with "Romantic Rendezvous" instead of "Date Night Jar" for a couple of reasons. One, because like I said earlier, not all the ideas take place at night. Two, I love a good alliteration. Three, my boyfriend always teases me that my title for work is "romance expert" and yet he has to plan all our dates. So come up with something that is a little bit of a joke between you guys too. Remember that thoughtfulness can take your gifts (and marriage proposals) from ordinary to extraordinary!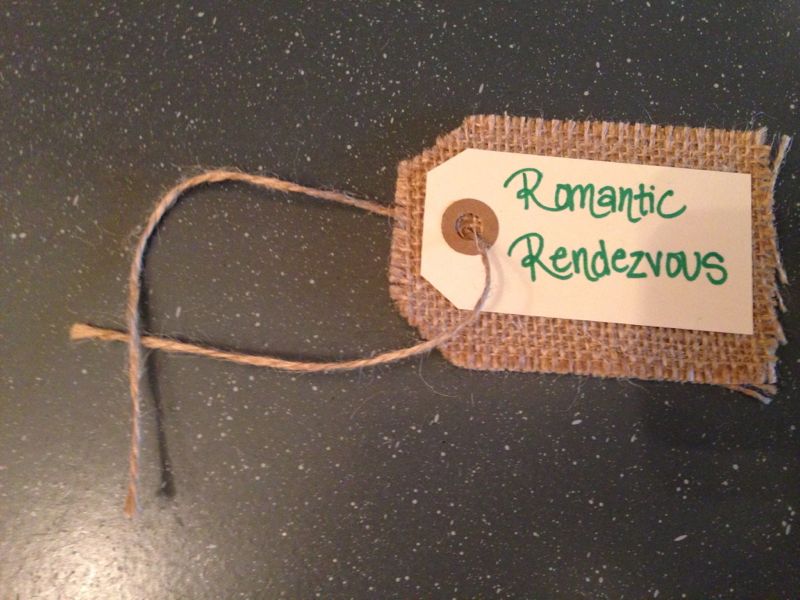 6) I wrote the actual date ideas on the painted discs using sharpie. 
7) Once everything is dry I just tied the tag to the top of the jar and VOILA!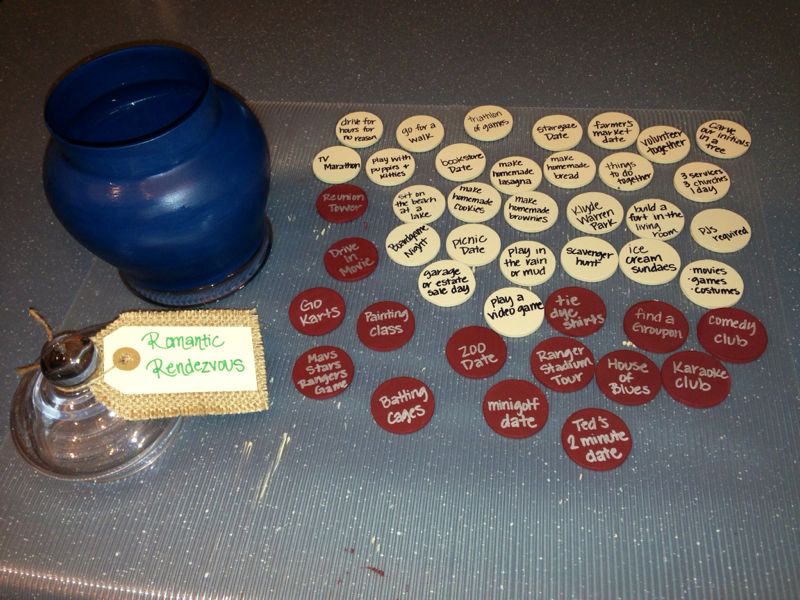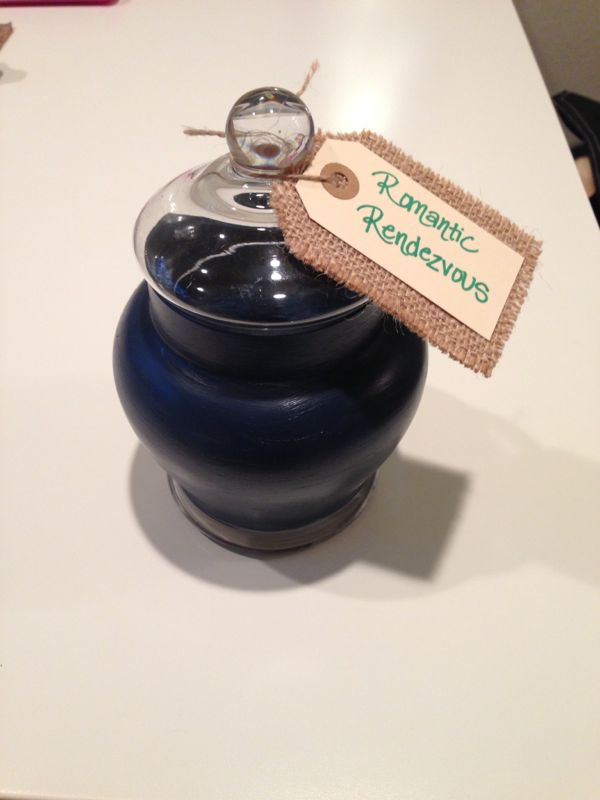 UPDATE: If you're looking for creative, unique, and most importantly- PERSONALIZED date night ideas contact us today! We are now offering romantic date night concierge services and would love to help you!