Don't want to ruin your special moment? Let's boost your condidence and set you up for success in 20 minutes!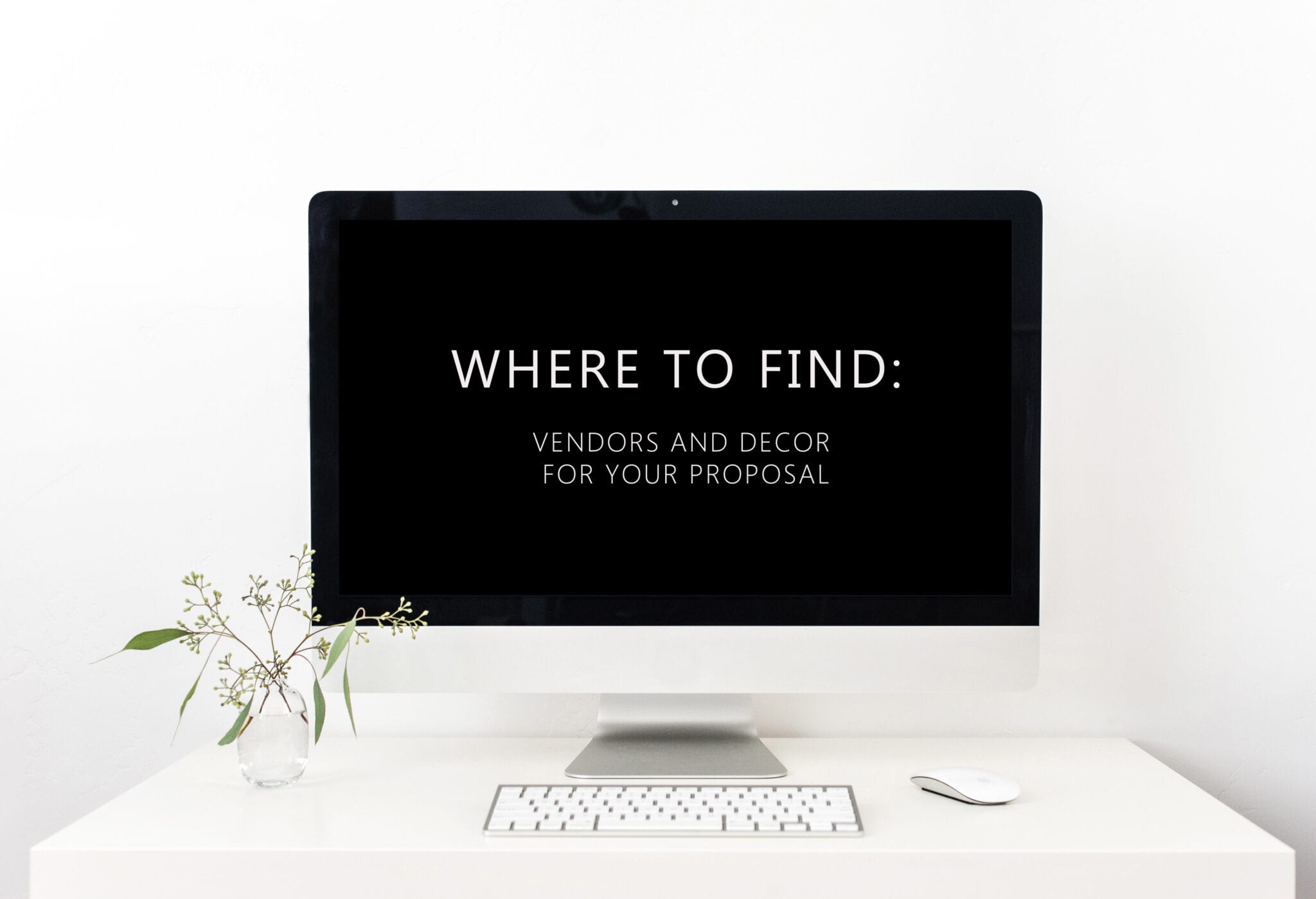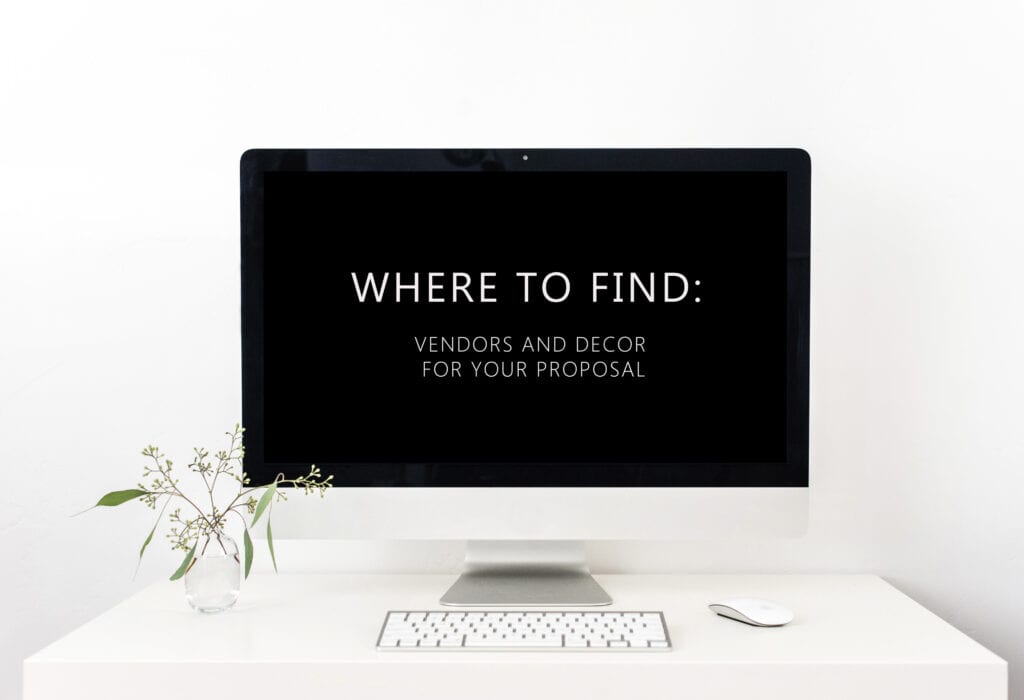 Materials Included
Follow along in the webinar, easily plan and send these documents to the people involved in making your proposal happen!
Where To Find Vendors and Decorations List  
Important and Specific Questions To Ask Vendors
How To Create The Perfect Proposal Speech Checklist
Topics Included:
In this insanely helpful 20 minute video session Heather, our founder, takes her 10 years of insight and experience to guide you through her best tricks to proposal planning to save you time.  Let's ensure you are confident and don't accidentatly screw up your proposal.
Where To Find The Right Location
Where To Find: Photographer, Videographer, Florist, Speciality Vendors (yachts, fireworks, etc)
Where To Find: Event and Furniture rentals, Lighting, Music, Transportation
How To Find and Where Order The Decor
Important Questions To Ask Your Vendors (photographer, venue, etc)
What To Look Out For With Vendor Contracts
Best Way To Hide Your Ring Box
YES! I WANT ACCESS FOR ONLY $97: