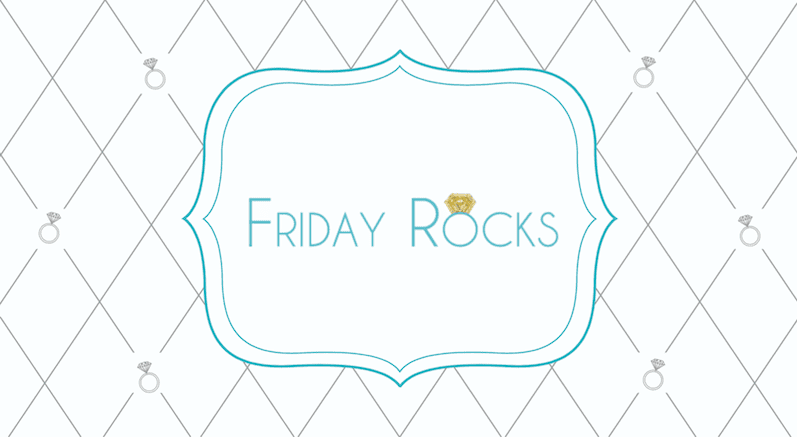 I'm so excited to share these rare and special engagement rings from Diamond Foundry! Not only is the collection conflict-free, but filled with unique and intricate designs! If you're looking for beautiful craftsmanship and eye-catching diamonds, take a look at a few of my favorites! LOVE!!
"Unlike earth extraction from underground in Africa or Russia, ours are created above the ground in America with a zero carbon footprint.
Our diamonds are very rare. Fewer than 0.01% of all diamonds are ours. That's because creating diamond is very hard.
Each diamond grows in its own way, with one-of-a-kind inclusions and unique growth patterns. No two man-made diamonds are alike. Each is unique to the core.
We cut diamonds always to excellent proportions so they have maximal brilliance. We never compromise cut quality for carat weight. Our polishing operation is focused on quality and supervised by third-generation master cutters."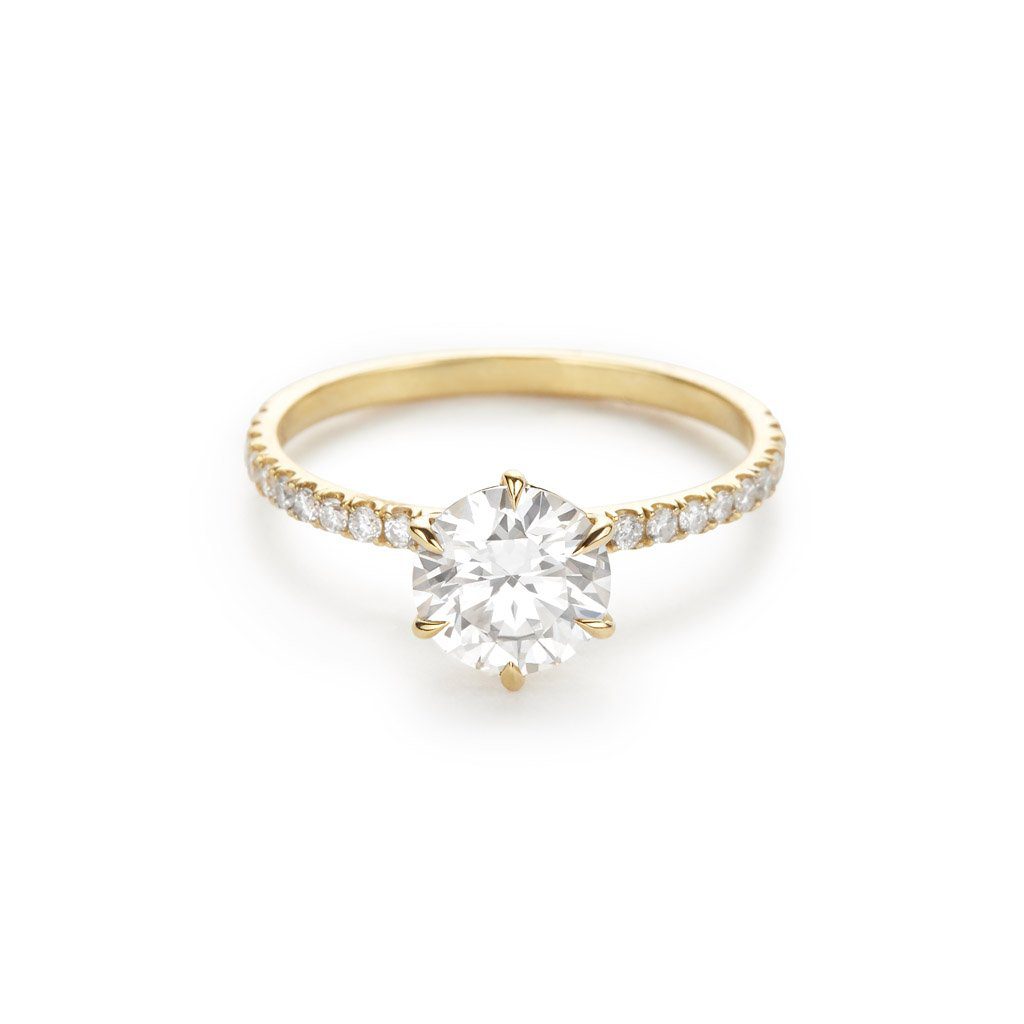 THE SOLITAIRE PAVE 18K YELLOW GOLD
The 6-prong solitaire is our updated take on a classic style. Featuring a round brilliant diamond, the 58 facets of this cut accentuate a simple yet timeless design. A fine row of Pave set diamonds continues around the band. Handcrafted in California by Vrai and Oro.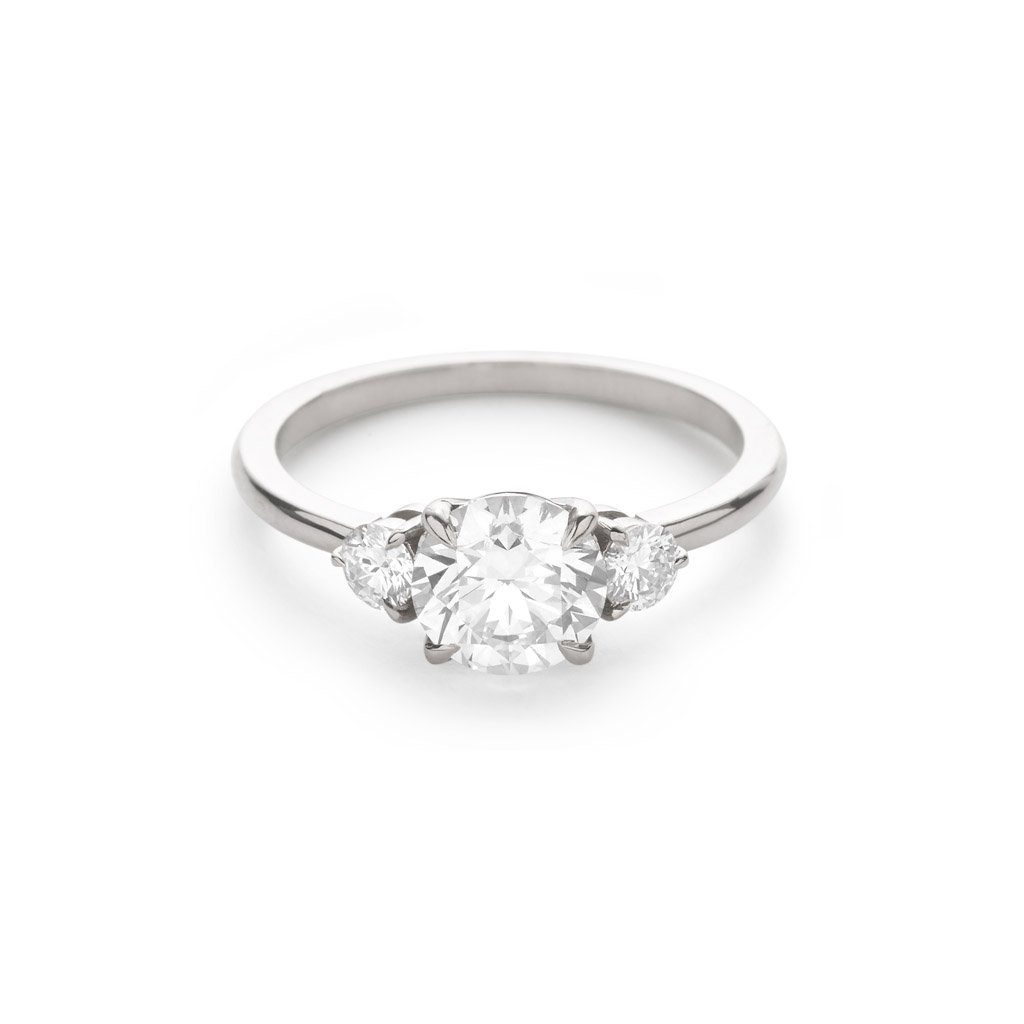 The 3-stone represents the past, present, and future, bringing modern meaning to a symbolic design. The two neighboring diamonds draw in added light, amplifying the brilliance of the center stone. Handcrafted in California by Vrai and Oro.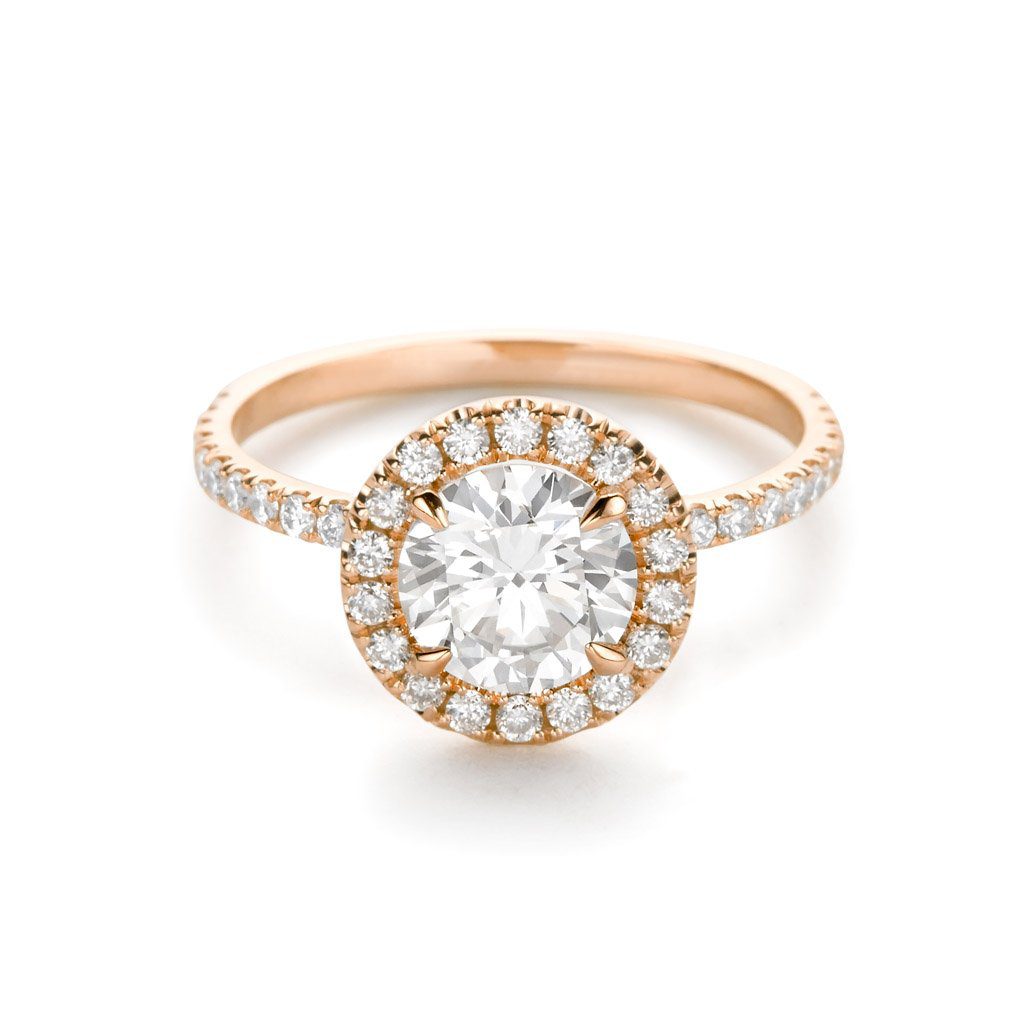 The slender halo is our minimalist approach to this lavish setting. Inviting natural attention through its subtle highlights, each pavé diamond is individually set to accent the brilliance of the center stone. A fine row of pavé set diamonds continues around the band. Handcrafted in California by Vrai and Oro.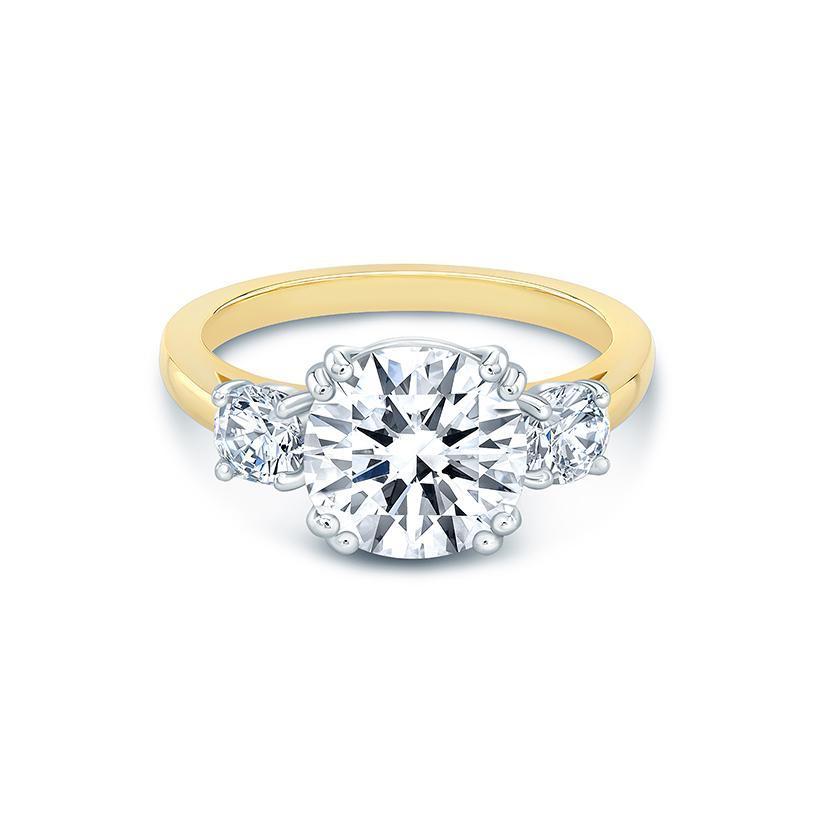 Inspired by Meghan Markle's stunning engagement ring from Prince Harry. Classic three-stone ring with center brilliant cushion cut with two round brilliant diamonds. Set in 18k yellow gold with a platinum basket. Double prongs securely hold the center diamond. An open gallery provides maximum light return. Designed by Diamond Foundry Essentials.


Want to create her dream marriage proposal? We have the perfect way. Contact The Yes Girls to get started on your personalized marriage proposal, wedding plan, vow renewal, anniversary or date night today! We're so excited to work with you!