Check out today's post featuring the gorgeous collection from Fana Jewelry! Romance is in the air when it comes to these engagement rings, I absolutely LOVE the intricate detailing and beautiful craftsmanship!
"A glance, a touch, a moment — a love story can begin anywhere, anytime. Then one day, you both realize that you can't imagine life without one another. The Fana love story is no different. The family behind Fana holds a rich tradition of creating elegant jewelry for sophisticated clients that goes back several generations. Their legacy merges a love for craftsmanship, elegance and timelessness of fine jewelry with modern styles that can be worn every day, regardless of the occasion. Life without beautiful, significant jewelry is unimaginable. To us, it isn't just manufacturing a ring or a pendant. It's expertly crafting the manifestation of your unique story. It's an expression of love and joy, and we take immense pride in each and every piece that passes through our hands."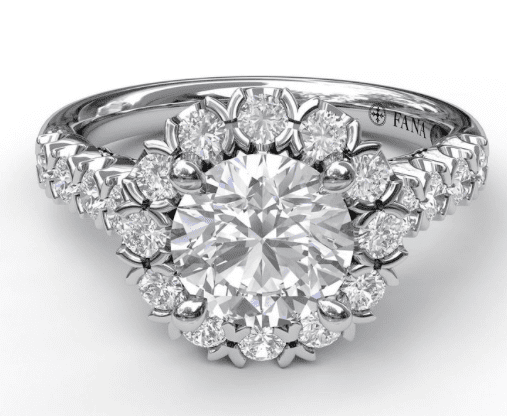 Large Round Halo Engagement Ring
Your center stone shines brighter caressed by a remarkable halo and shine that extends out to the band. Delight in the additional diamond detail under the round cut.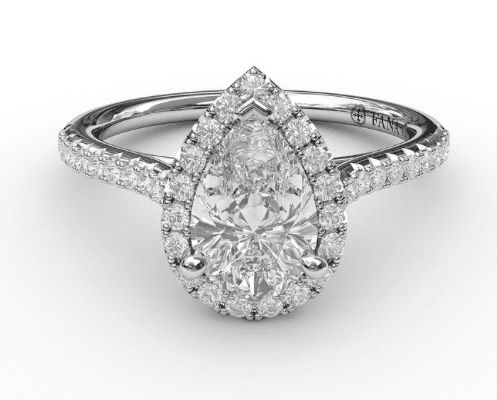 Delicate Pear Shaped Halo and Pave Band Engagement Ring
This heavenly engagement ring features a graceful halo and pave halfway down the band, which perfectly highlight the romantic pear-shaped center stone.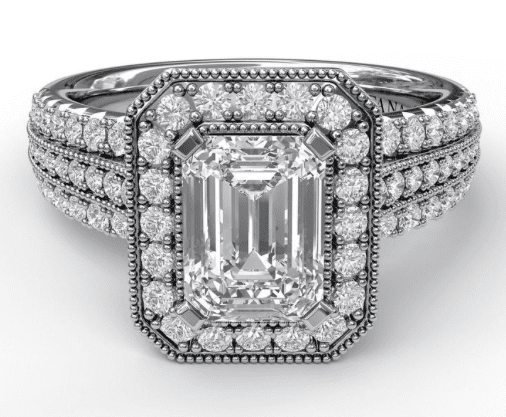 Classic Radiant Halo with Triple Pave Band Engagement Ring
This engagement ring doesn't let a detail go by unnoticed, showcasing an impeccable triple split shank that flows seamlessly into the frame of round accent diamonds that outline the unique radiant-cut center stone.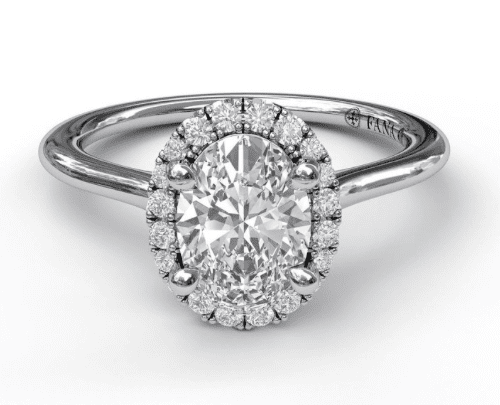 Elegant and modern, this understated style features an elongated oval cut wrapped in a halo of diamonds that contrasts beautifully with a sleek band, providing a full-on timeless look.