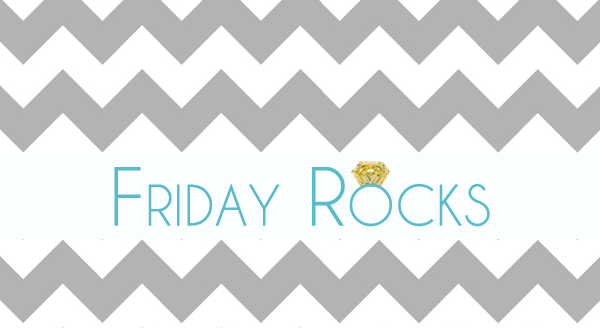 This week I'm posting beautiful engagement/fashion rings from Marisa Perry (designer, husband Douglas Elliot). The pieces are so original and display such elegance and grace. The collection is truly one-of-a-kind!
"Douglas and I are completely united in our love of beauty and design and together, we offer a balance of art and commerce that can provide you with pieces of art which will last many lifetimes." What better than a couple who truly demonstrates genuine love, also creates something that symbolizes that very same thing! LOVE these pieces!!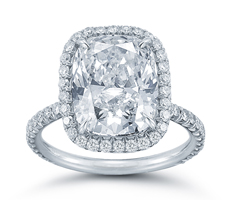 The Cushion Cut Larisa Setting. This ring is a Cushion Cut Diamond in our micro-pave Larisa Setting.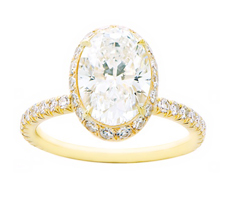 The Oval Inlove Setting. This is an Oval Brilliant Cut diamond in a micro-pave 18K green gold and diamond inlove setting.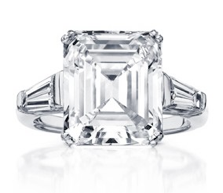 The Emerald with Baguettes. Ten carat emerald cut diamond in a platnium setting wtih two matching tapered baguettes on either side.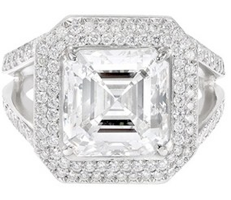 The Asscher Split Shank with Shoulders. This is an Asscher Cut Diamond in our micro-pave Split Shank Setting with two rows of micro-pave diamonds around the center stone. This setting is available in stone sizes, 1ct. and above.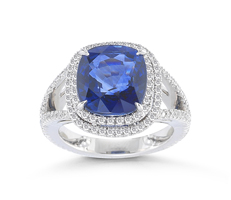 The Sydra Setting. This is a Cushion Cut Blue Ceylon Sapphire in our micro-pave, double row, split shank, Sydra Setting with a thin layer of air space between the rows of diamonds. This setting is available in stone sizes, 2ct. and above.


Want to create her dream marriage proposal? We have the perfect way. Contact The Yes Girls to get started on your personalized marriage proposal, wedding plan, vow renewal, anniversary or date night today! We're so excited to work with you!