HAPPY NEW YEAR!! Crossing my fingers it's been than 2020… and speaking of fingers, wouldn't one of these engagement rings look stunning on your left hand?! These beautiful collections from Michael B. Jewelry are filled with incredible detailing and sparkling diamonds! LOVE!!
Michael B. is a jewelry designer, master jeweler, and an innovator who specializes in designing original and unique pave diamond engagement rings.
He is known for creating exquisite platinum jewelry that is both elegant for the evening and cutting-edge chic for every day. His special brand of elegance is subtle, adaptable, and sophisticated. Every piece is designed to meet the exquisite taste and demand for comfort and versatility of his customers' lifestyle.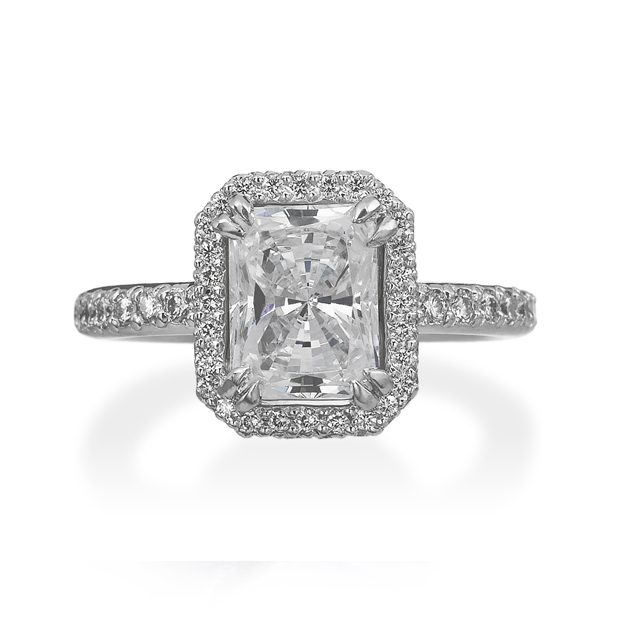 Trois Emerald Cut Engagement Ring 
The Michael B. TROIS Collection features our signature "Cake Layers" of micro-pave diamonds around the center stone of your choice. As each head is custom-made to fit each center stone, MICHAEL B. can make TROIS Engagement Rings to fit any shape stone. Supply your own center stone or purchase one from a MICHAEL B. authorized retailer.
The TROIS Emerald Cut Ring is meant to be worn with one TROIS Sideband on either side of the engagement ring for the ultimate display of symmetry and balance.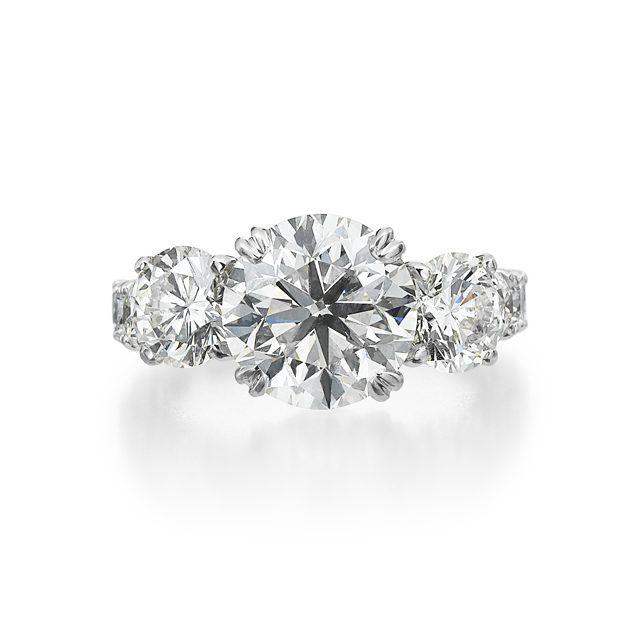 Petite Three Stone Riviera Engagement Ring 
The Michael B. RIVIERA Collection is a masterpiece of precision and beauty. The Collection gives a nod to estate jewelry and ensures that each diamond is its own star. The graduation of each ring is carefully calibrated and hand-crafted by our Master Jewelers to ensure balance and symmetry.
For RIVIERA rings featuring white diamonds, we recommend that the color of the side diamonds be within one color grade of the center diamond. The diamonds for the RIVIERA Collection engagement ring can be supplied by you or purchased from a MICHAEL B. authorized retailer. Utilize the Personal Concierge to find your nearest retailer and schedule a consultation.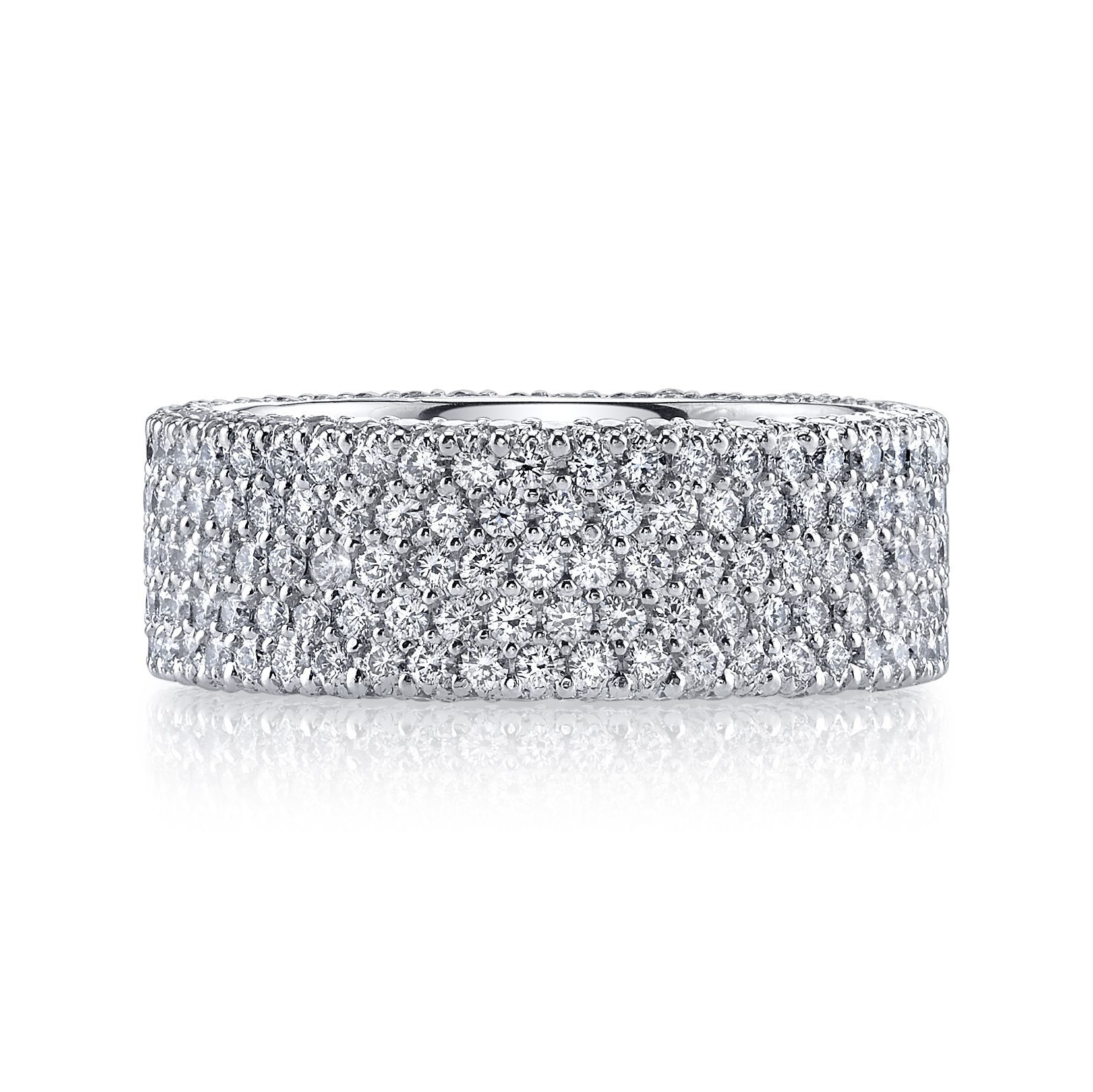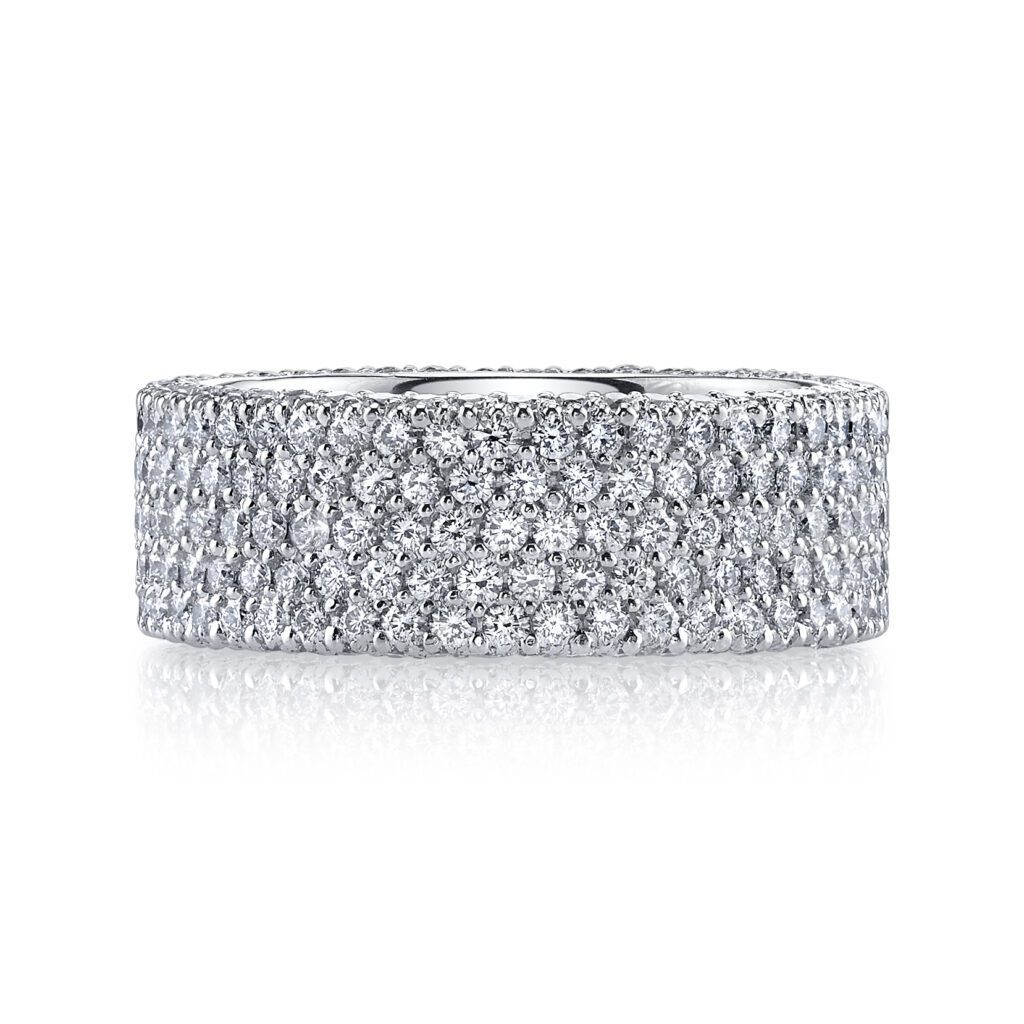 The MICHAEL B. FLATBAND Collection is a tribute to the Michael B. signature Micro Pave style. This stunning eternity band features five rows of ultra-miniature diamonds, mined in Russia and hand cut for exceptional brilliance.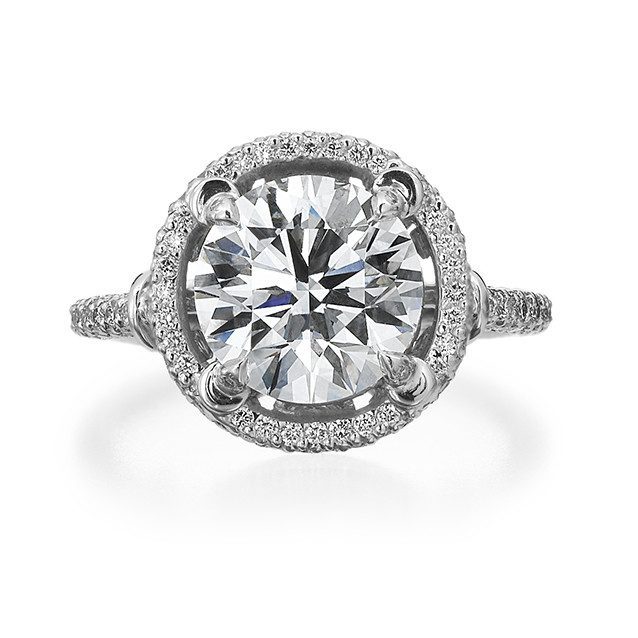 Exotique Florence Engagement Ring
The Michael B. FLORENCE Collection celebrates the ornate detail of Italian master artisans.
The ornate basket setting features Michael B.'s signature Micro Pave so your ring sparkles from every angle. Each ring is set by hand with exquisite round brilliant cut diamonds of F color and VVS clarity.The delicate, handmade, pulled-wire platinum prongs are custom made for each center diamond to ensure that your center stone is displayed in the most secure and flattering manner possible.