Where "Vintage Elegance Meets Modern Romance" could not better describe this lovely collection from Michellia Fine Jewelry! These engagement rings are by far the most romantic that I've come across in a long time and I am absolutely blown away! I love the intricate detailing and unique creativity! So BEAUTIFUL!
"Meticulously handcrafted using only the finest precious metal and gemstones, our jewelry balances old-world and contemporary aesthetics to bring unique individuals together and unforgettable moments to life."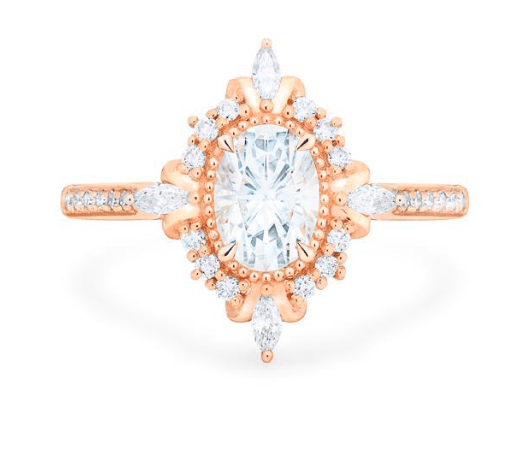 Balanced with elegance and clarity, our art deco inspired Alessandra is designed for modern women who embrace their feminine beauty as much as their inner strength. In contrary to the perfectly smooth shape of the center stone, the clean, definitive edges of the marquise accents wrap around the polished oval center with a contemporary outline, resembling a sharp-minded woman who is often soft at core. We believe that true feminine strength means being bold and gentle, poised but wild, soft yet strong. Our Alessandra is still a princess – but she slays her own dragon.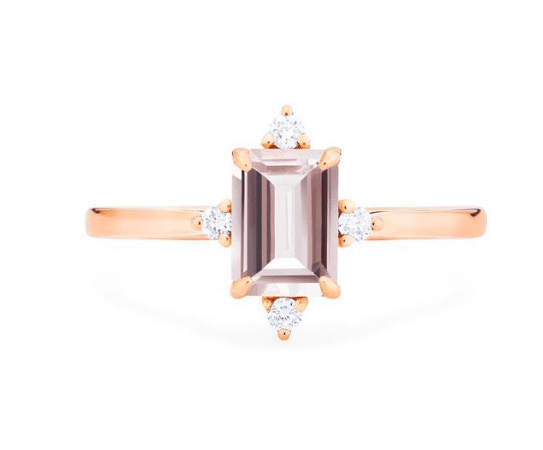 Characterized by clean lines and organic precision, Justine is our effort to fuse a hint of mid-century glamor into an unmistakably modern silhouette. Showcasing mirror-like brilliance of the emerald cut center stone, the setting is raised slightly with our signature vintage details to allow for versatile band pairing, while the accent diamonds add just enough subtle sophistication to reflect contemporary styles and classical sensibilities alike.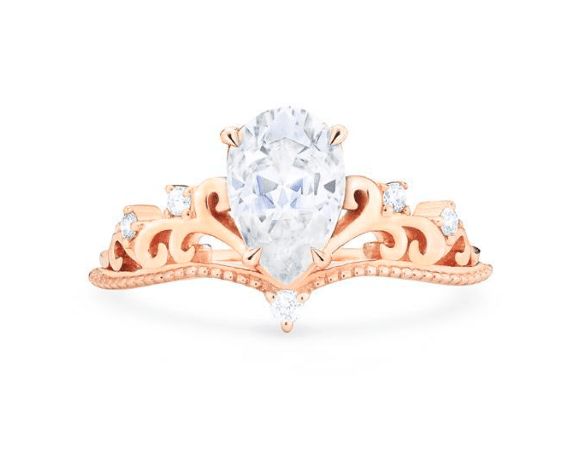 With a sophisticated vintage twist on a classic pear cut center, Veronica has quickly become one of our most iconic original designs. Combining the timeless composition of a royal crown with the organic shape of wild peacock's full plumage, Veronica is created to elevate the definition of classiness in the contemporary world. We believe that being classy does not mean being boring and old-fashioned – it's about knowing your worth, showing your confidence, and bringing authentic beauty to this world.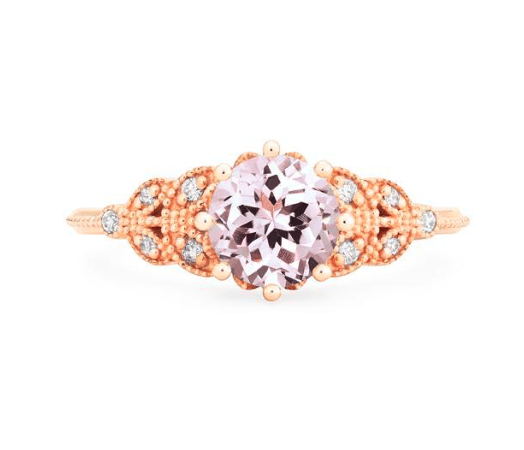 A refreshed version of our favorite Evanthe design, our classic floral series is a charmed fusion of bohemian romance and artistic harmony. Our signature floral lace setting has been updated with a more muted profile, accentuating the elegantly floating center stone that transitions seamlessly into the vintage-inspired leaf details. An utterly enchanting design, it can almost make flowers bloom when her finger touches yours.