Known for it's timeless and classic jewelry pieces, you can never go wrong with a renowned Tiffany & Co. engagement ring!
In 1886, Tiffany introduced the engagement ring as we know it today. We're proud to build on that legacy as the leader in diamond traceability with responsibly sourced, expertly crafted diamond rings that celebrate love in all its forms.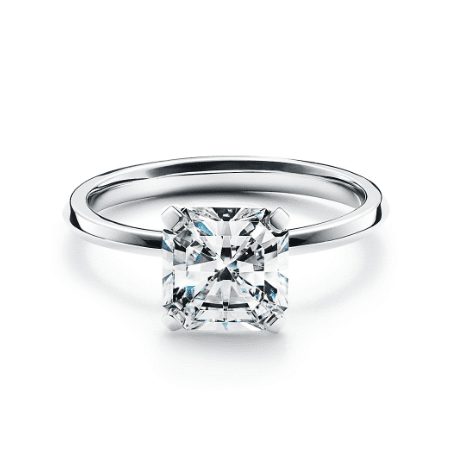 Tiffany True Engagement Ring with a Tiffany True Diamond in Platinum
Graphic and geometric with a T-shaped detail in the setting, the Tiffany True engagement ring is a new icon of modern love. With a refined platinum band and a Tiffany True diamond, a new square mixed-cut diamond unique to Tiffany, the Tiffany True engagement ring features clean lines and striking details.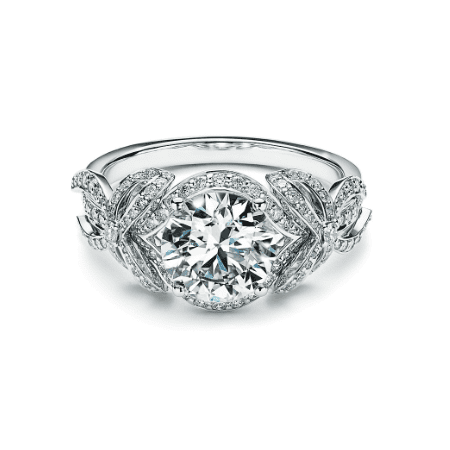 The Tiffany Bow Ribbon engagement ring—a stunning symbol of your love for one another—is elegantly feminine, with a round brilliant center diamond and sweeping loops of smaller yet scintillating diamonds set in platinum. Popular in 17th century France, bow and ribbon-shaped jewels were said to symbolize love and marriage.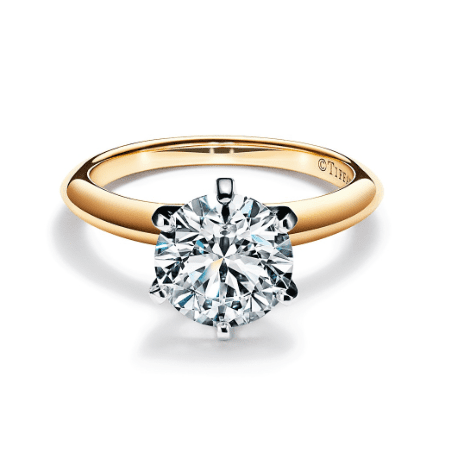 The Tiffany® Setting Engagement Ring in 18k Yellow Gold
A true design masterpiece, the Tiffany® Setting is the world's most iconic engagement ring. Flawlessly engineered, the six-prong setting virtually disappears and allows the brilliant diamond to float above the warm 18k yellow gold band and into the light, resulting in a ring so beautiful it has been a symbol of the world's greatest love stories for over 130 years.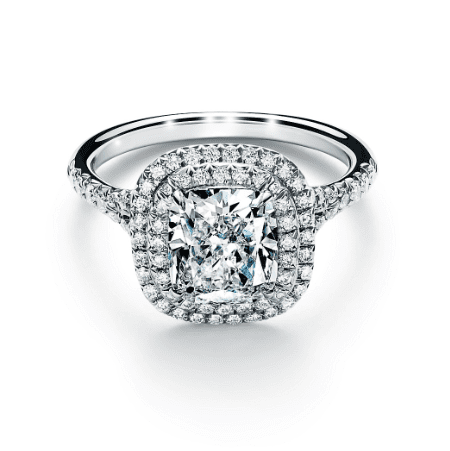 Tiffany Soleste® Cushion-cut Double Halo Engagement Ring with a Diamond Platinum Band
Just as the sun's rays radiate outward, casting light in every direction, so too does the Tiffany Soleste® engagement ring. With a scintillating double halo of brilliant diamonds and a striking cushion-cut center stone, light is gathered and mirrored throughout the design, resulting in an unrivaled display of brilliance.