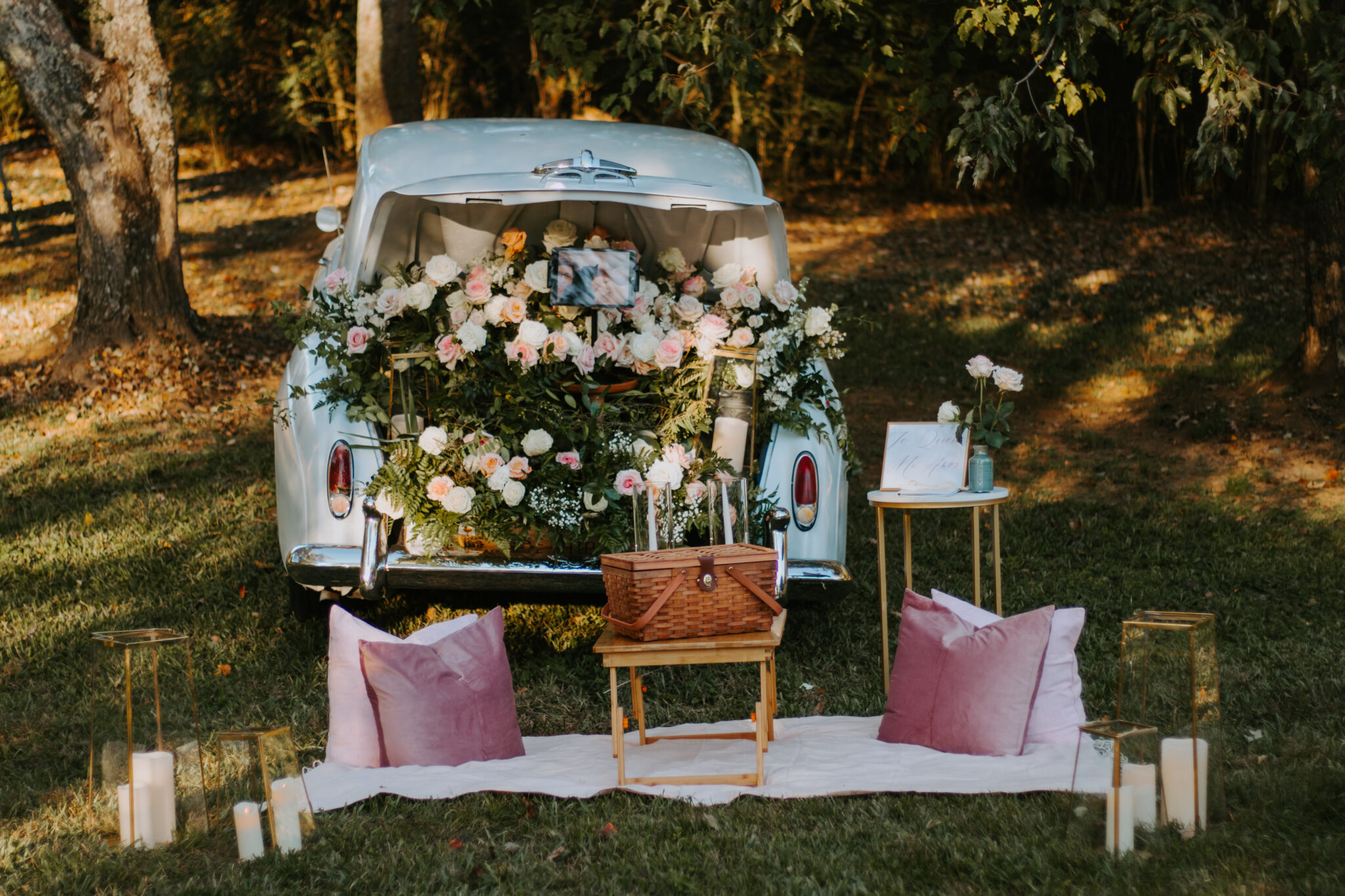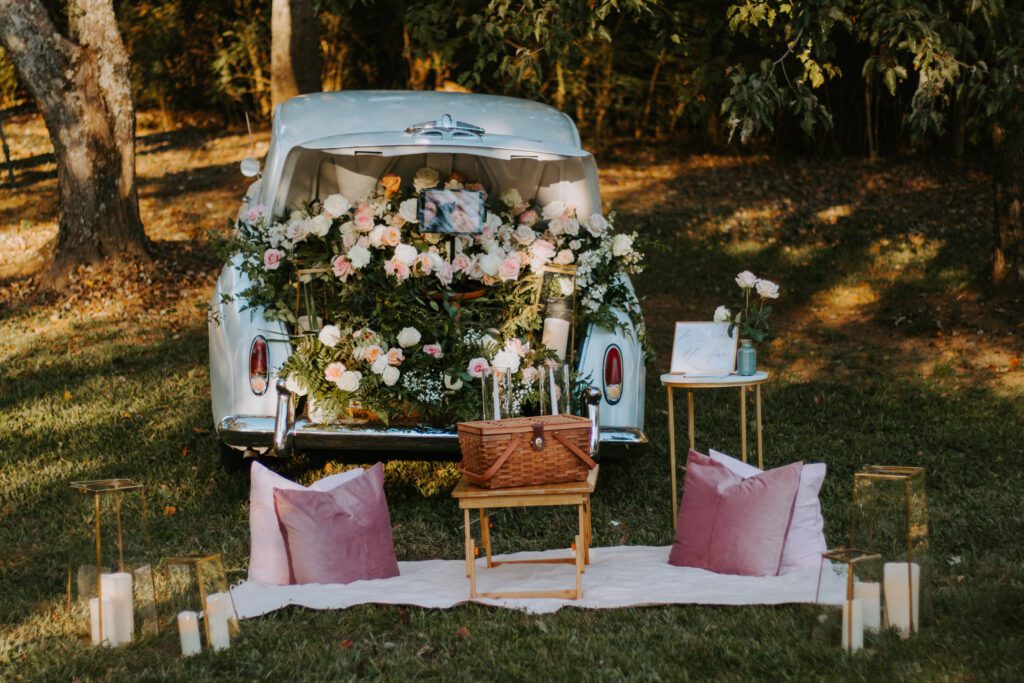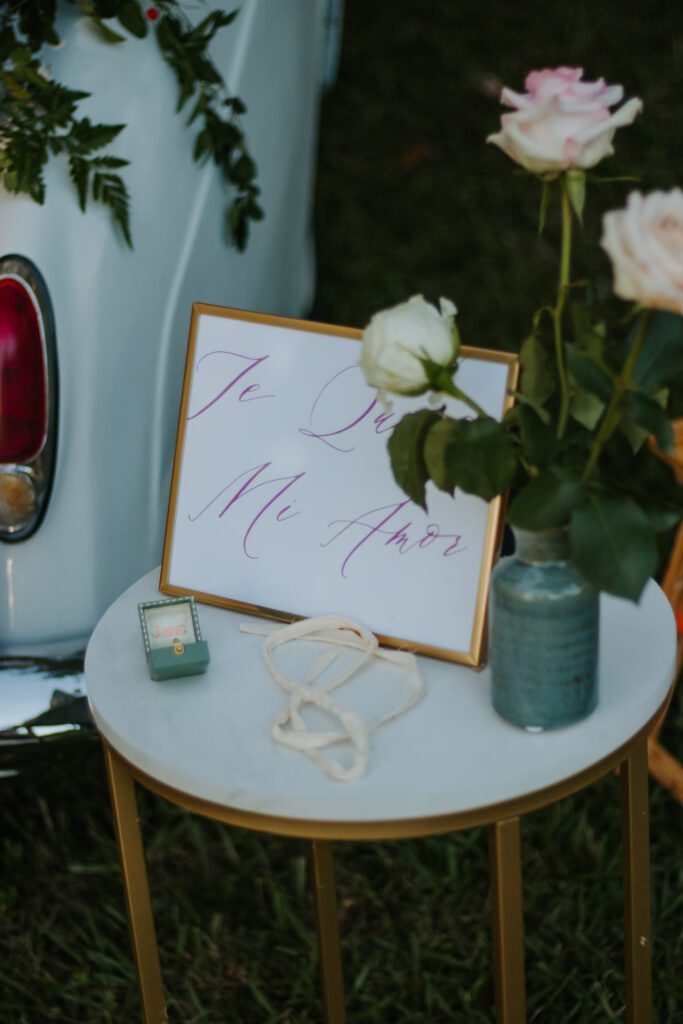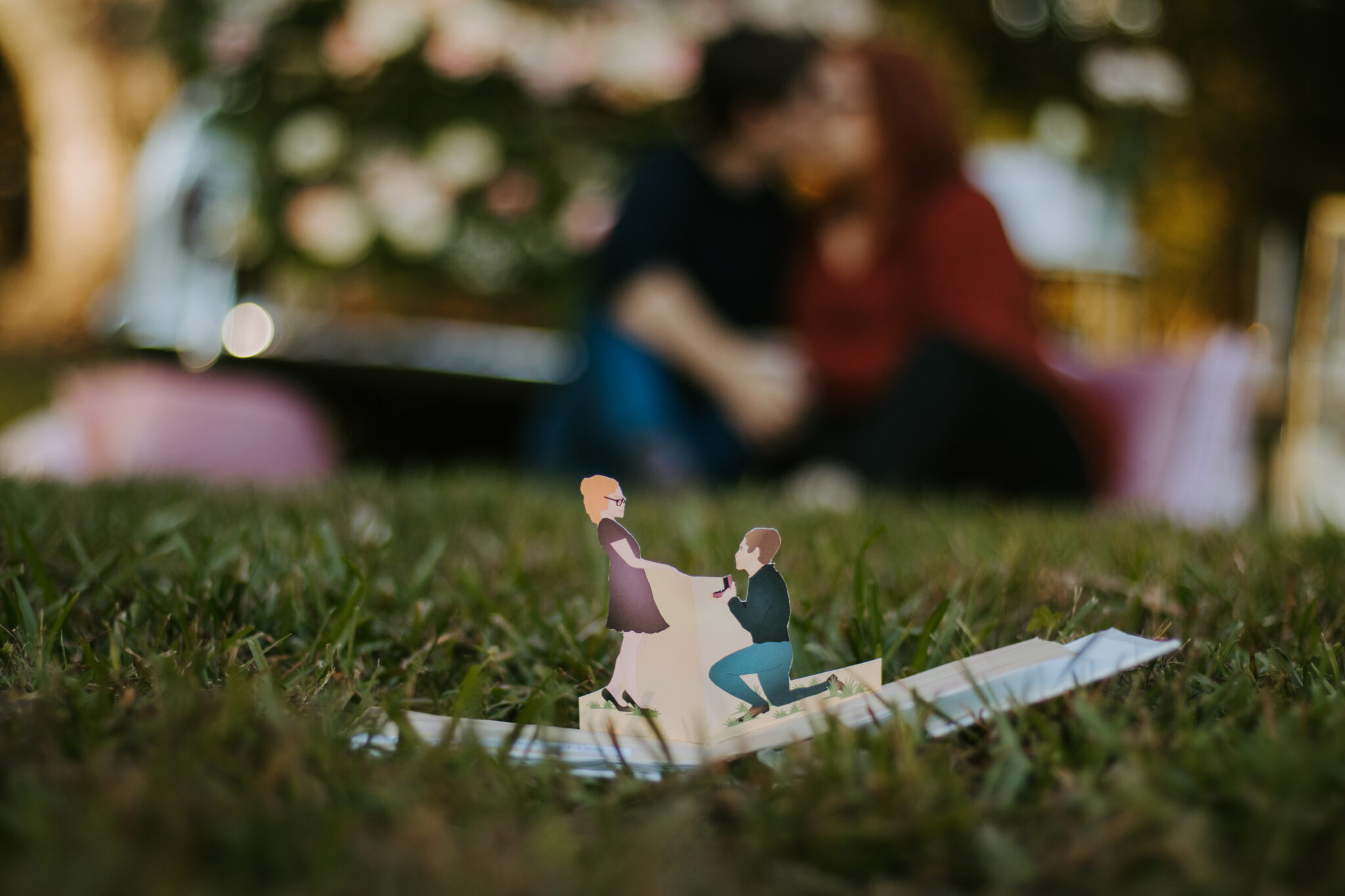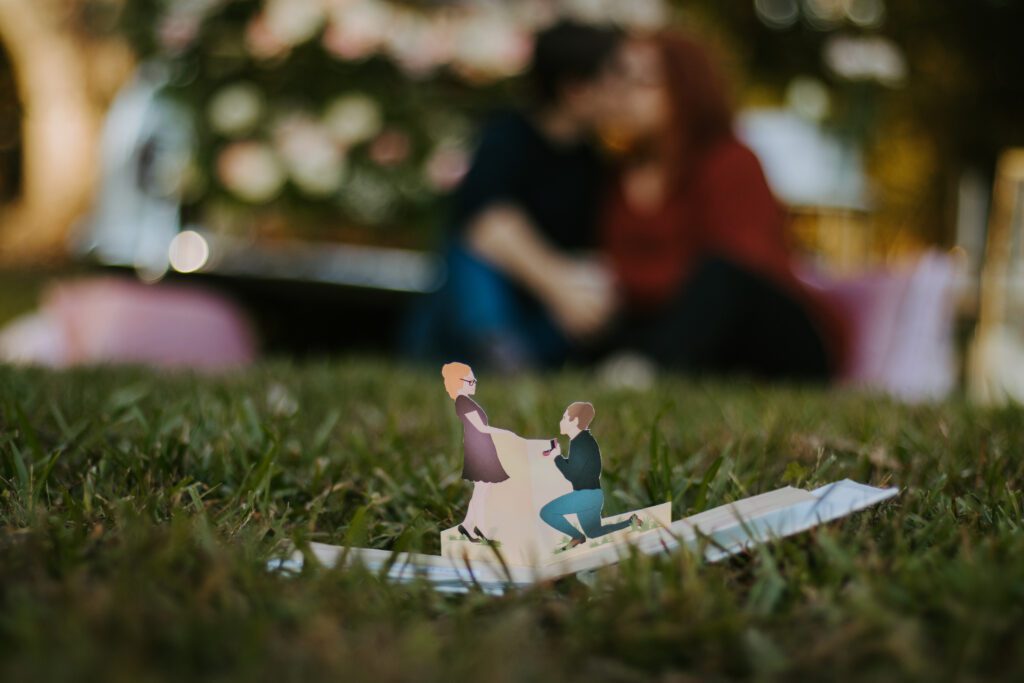 We can't stop thinking about this drive-in picnic proposal we brought to life in Roopville, Georgia! Cj came to us wanting to create a unique and romantic proposal for her girlfriend, Tatiana.
This proposal was inspired by Cj and Tatiana's annual dates to the Starlight Drive-In (and packing an elaborate picnic) as well as Tatiana's favorite color- pink. When Cj explained how significant her and Tatiana's drive-in movie dates were, we knew we had to incorporate it in the proposal. However, instead of having this proposal at the Starlight Drive-In, we knew that there had to be a way to make it much more personal and intimate.
When Tatiana arrived at the venue, she was blown away to find a romantic drive-in set up created just for her and Cj. The beautiful vintage car, that is shown in the photos, was the focal point of the set up where pink flowers and greenery overflowed from the open trunk. Inside the trunk, there was also a stand holding up a small, personal movie screen where a slideshow that Cj created for Tatiana was played. This slideshow included some of Cj and Tatiana's favorite moments together. After the slideshow was played, it was time for Cj to get down on one knee and propose which soon created another moment that both her and Tatiana would remember forever. At the base of the car, a beautiful pink picnic set up was waiting for them. There was a picnic table, a rug, and pillows to help create a comfy place for Cj and Tatiana to relax and eat while watching one of their favorite movies together.
We truly could not be happier for this couple- congratulations, Cj and Tatiana!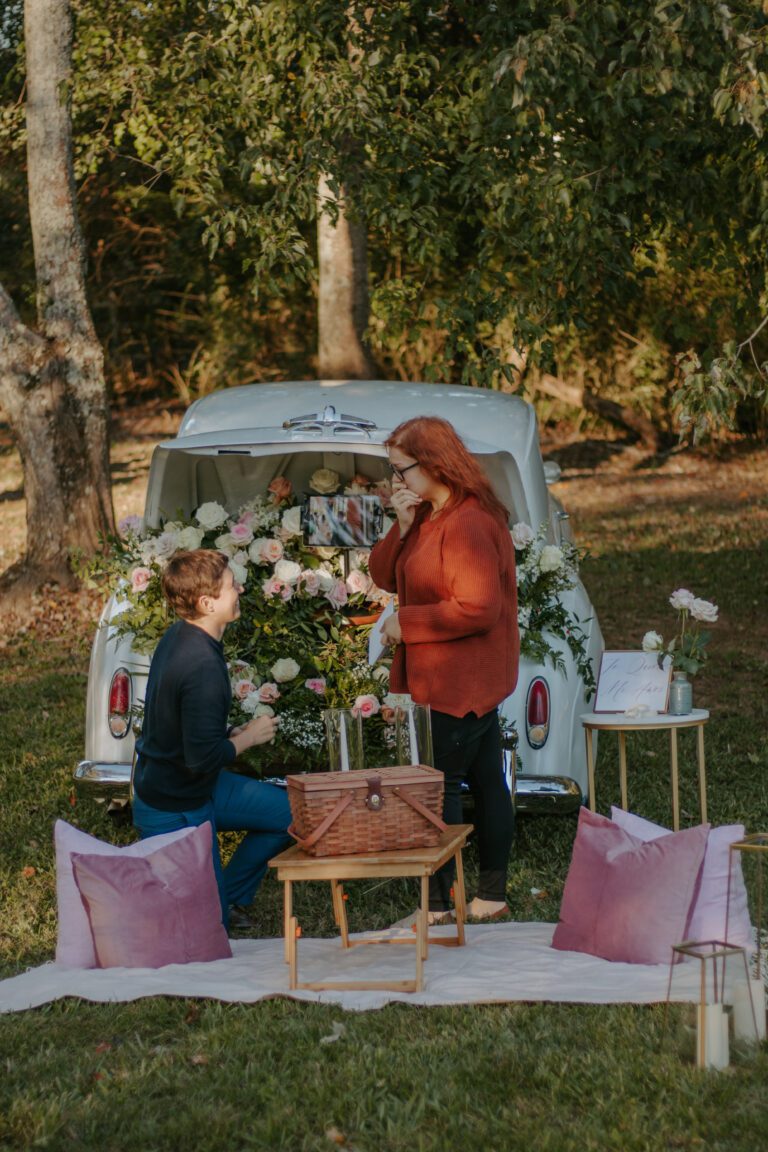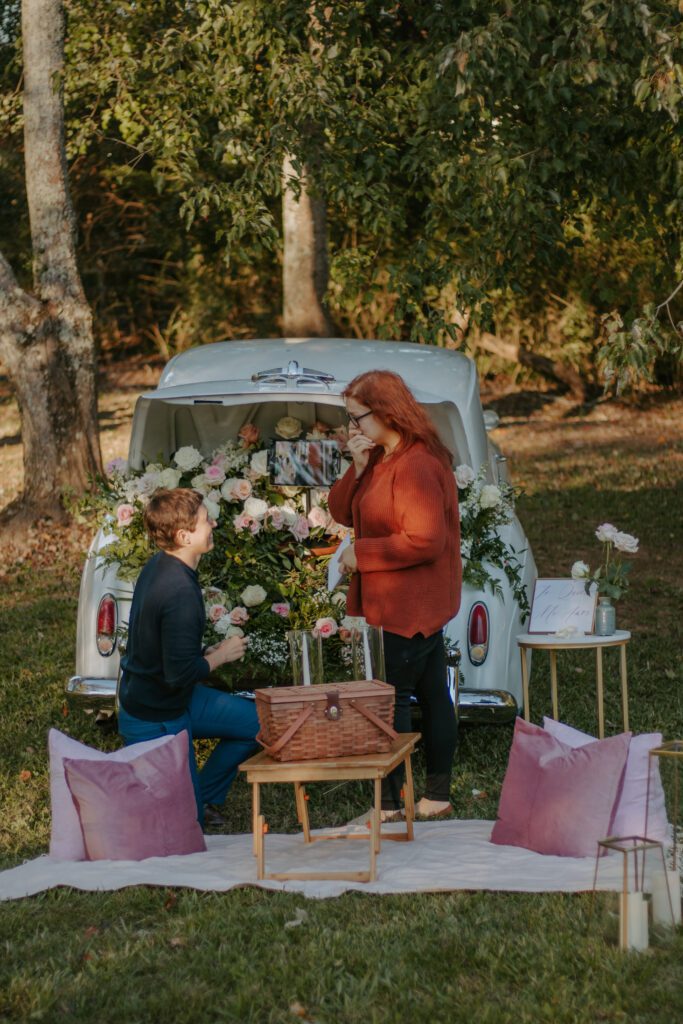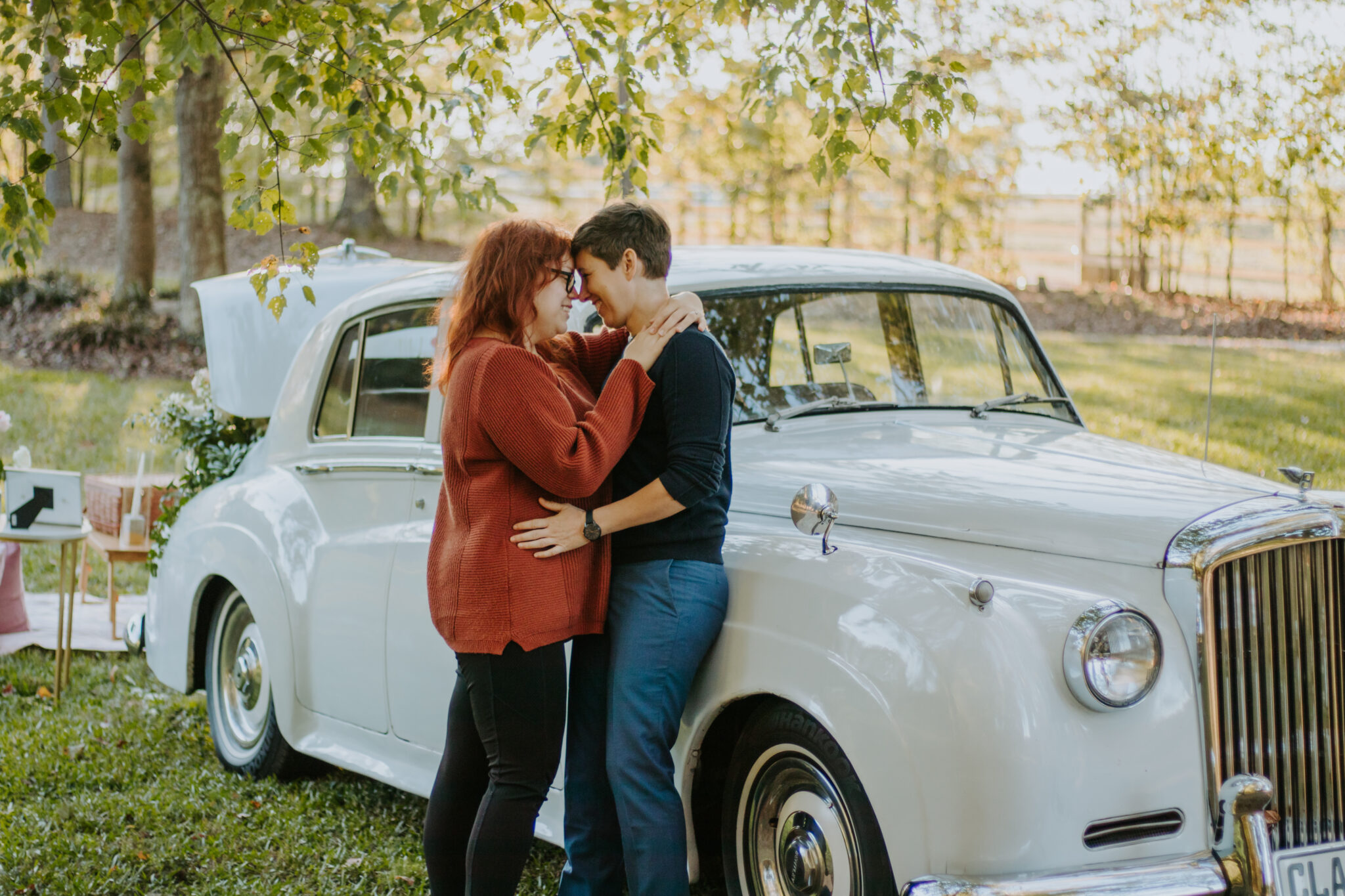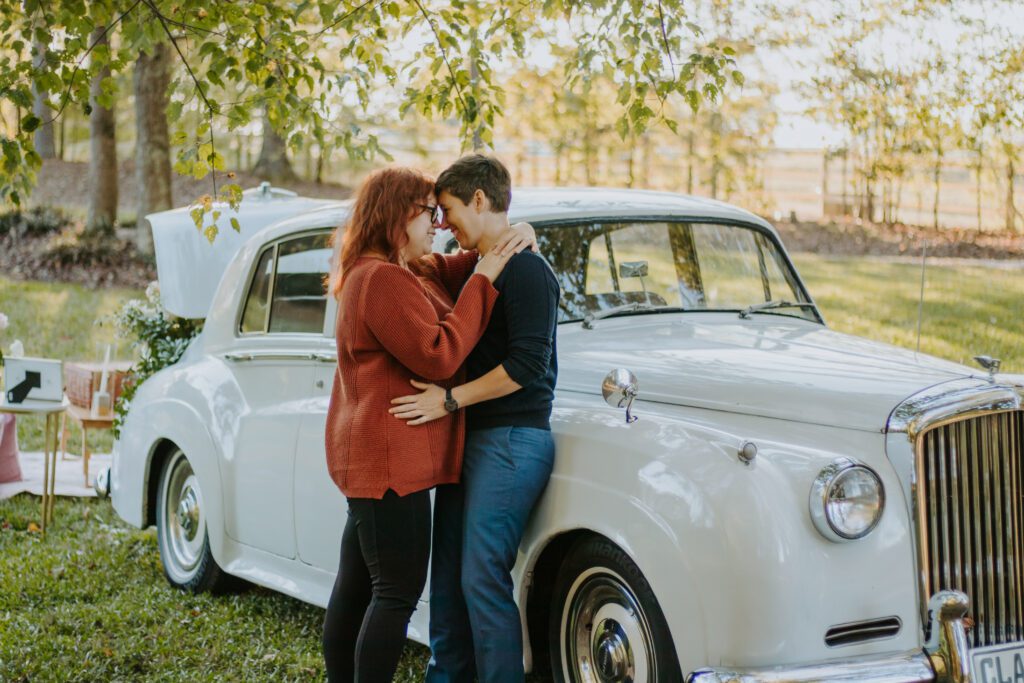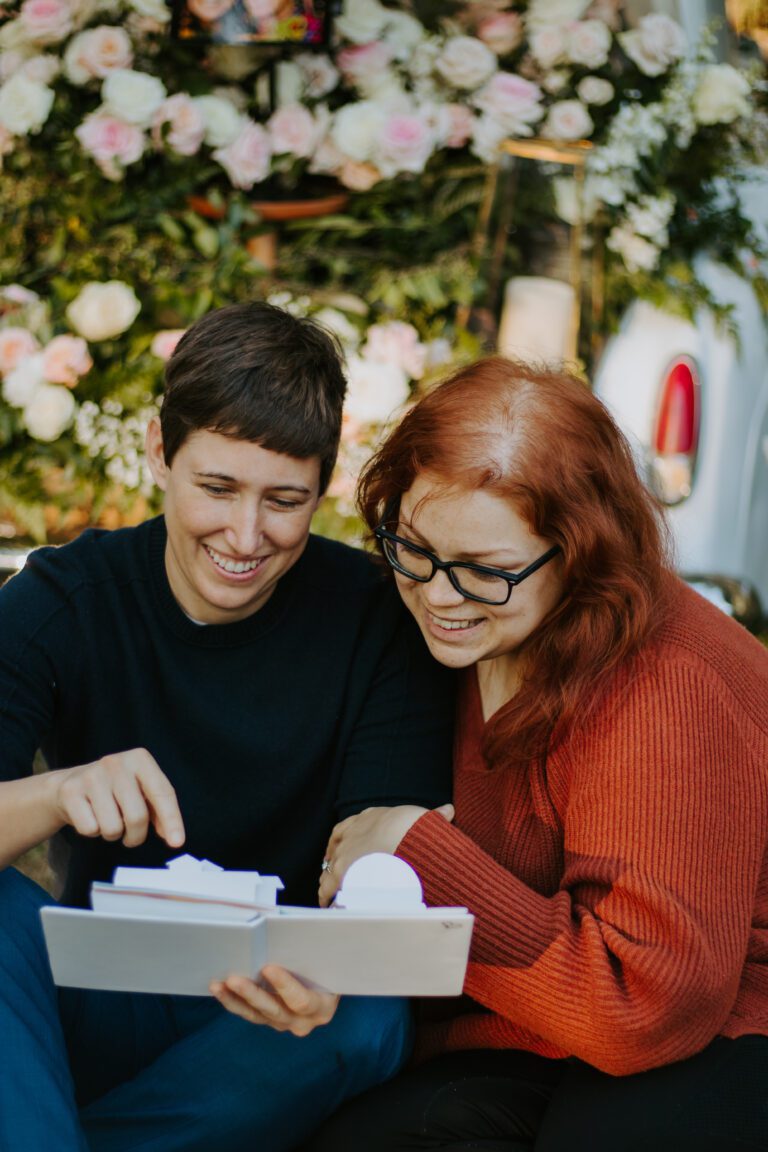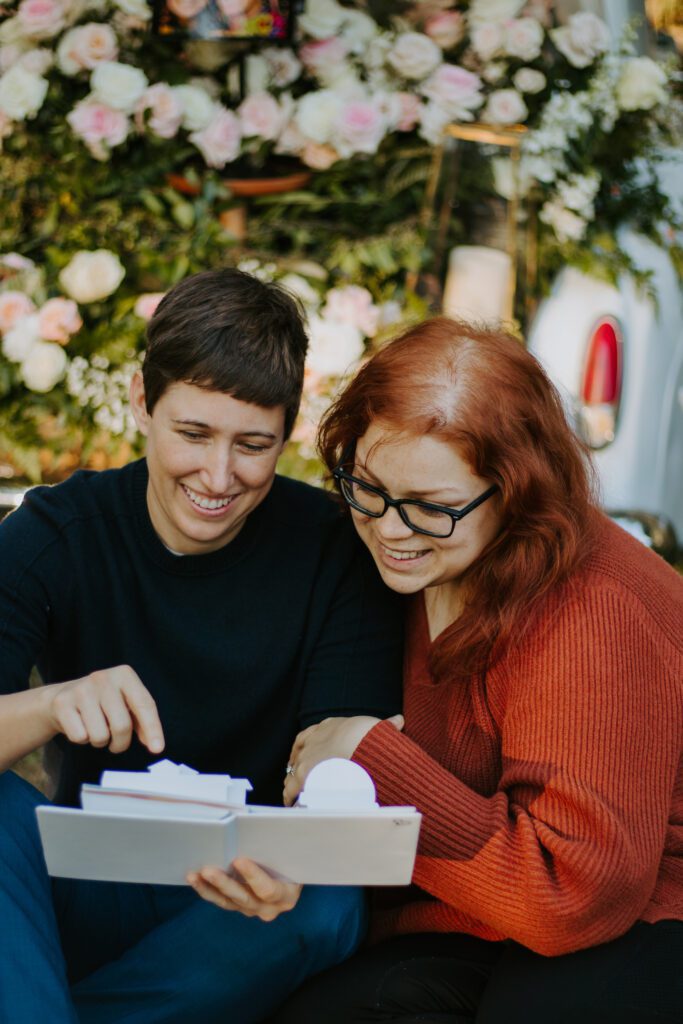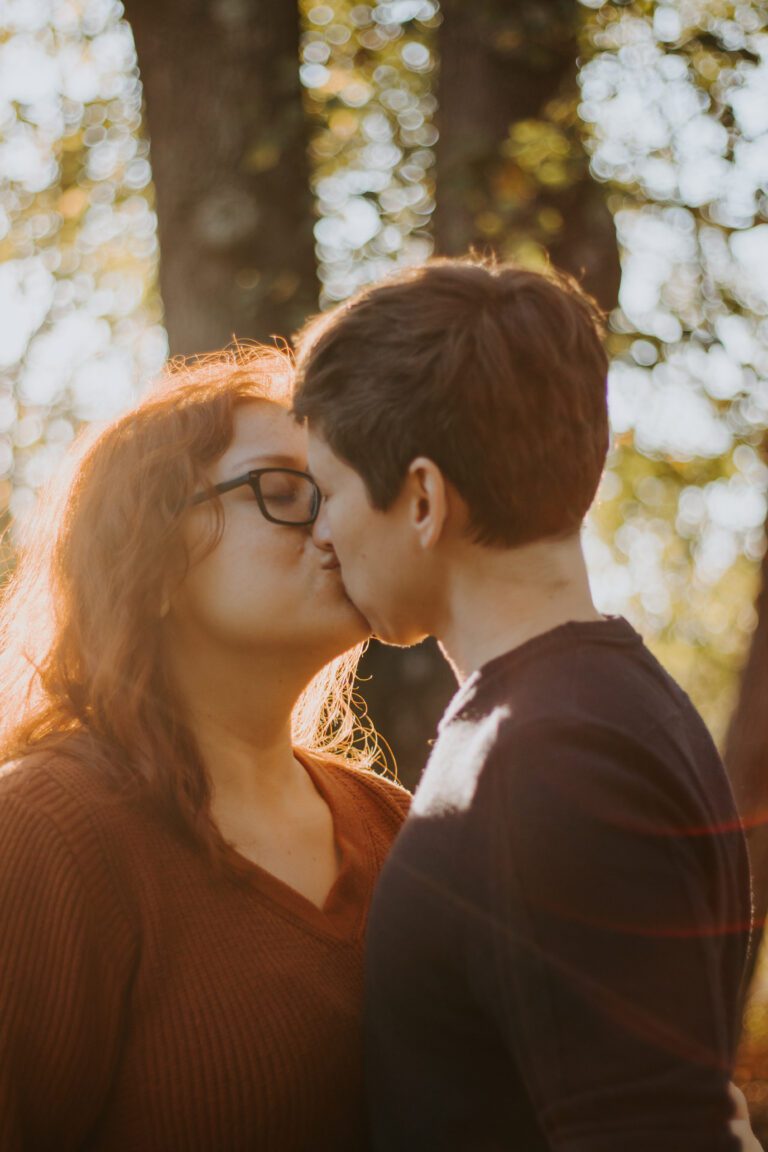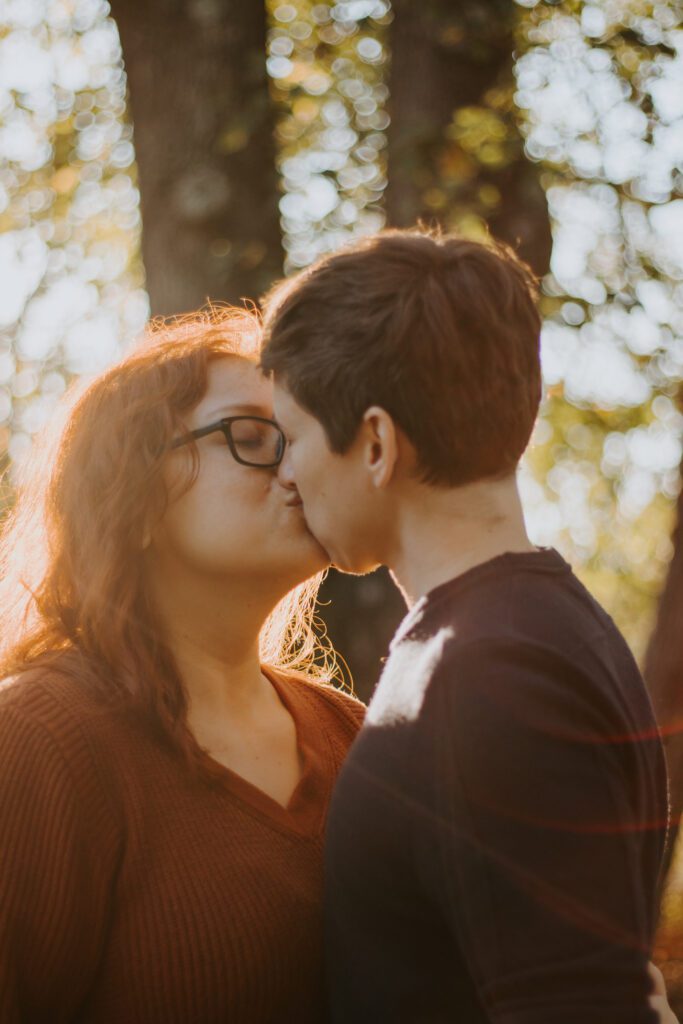 Vendor Love:
Proposal Ideas & Planning: The Yes Girls | Photography: Jaime Pryor Photography | Proposal Socks: Box Sock