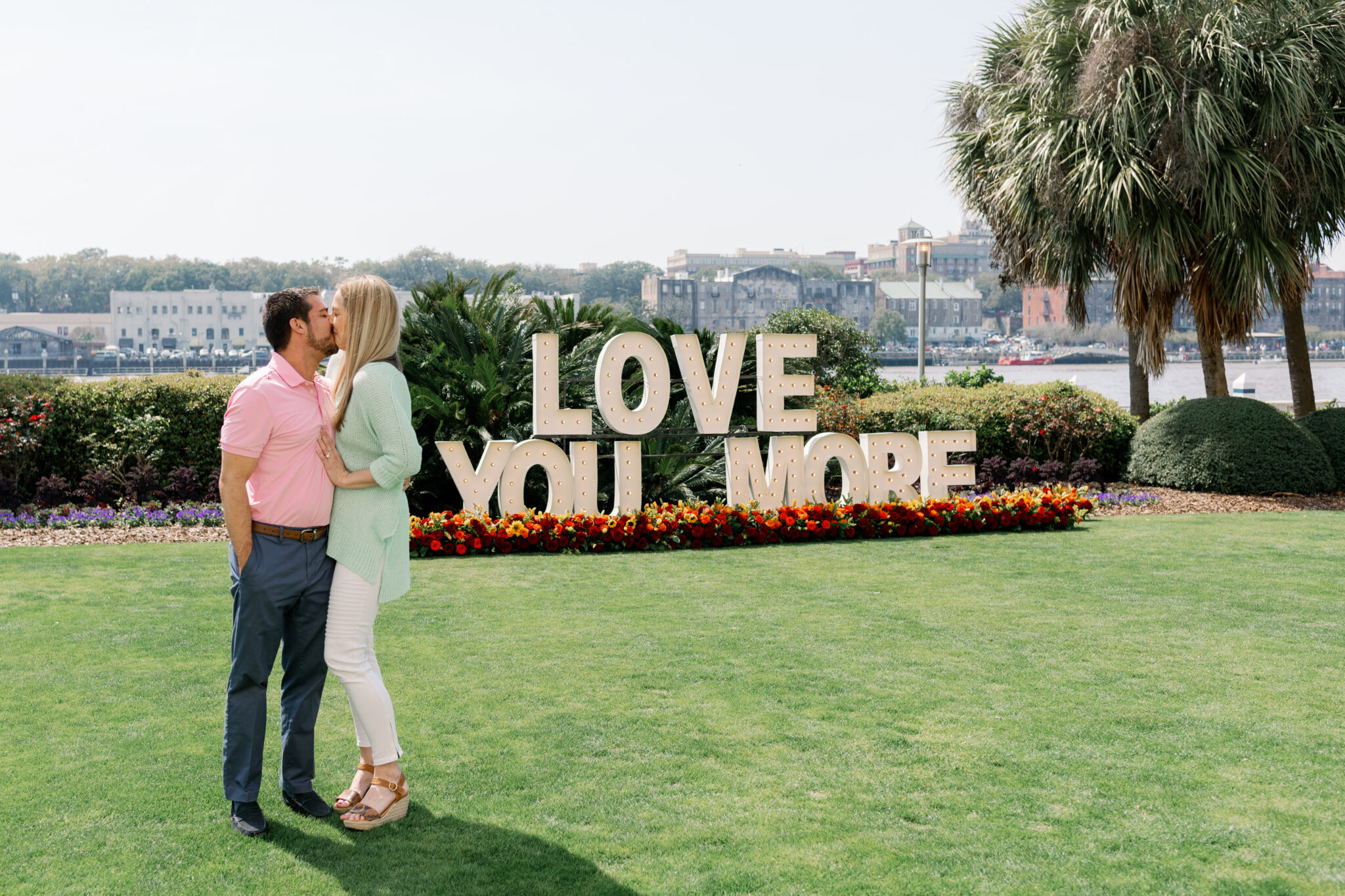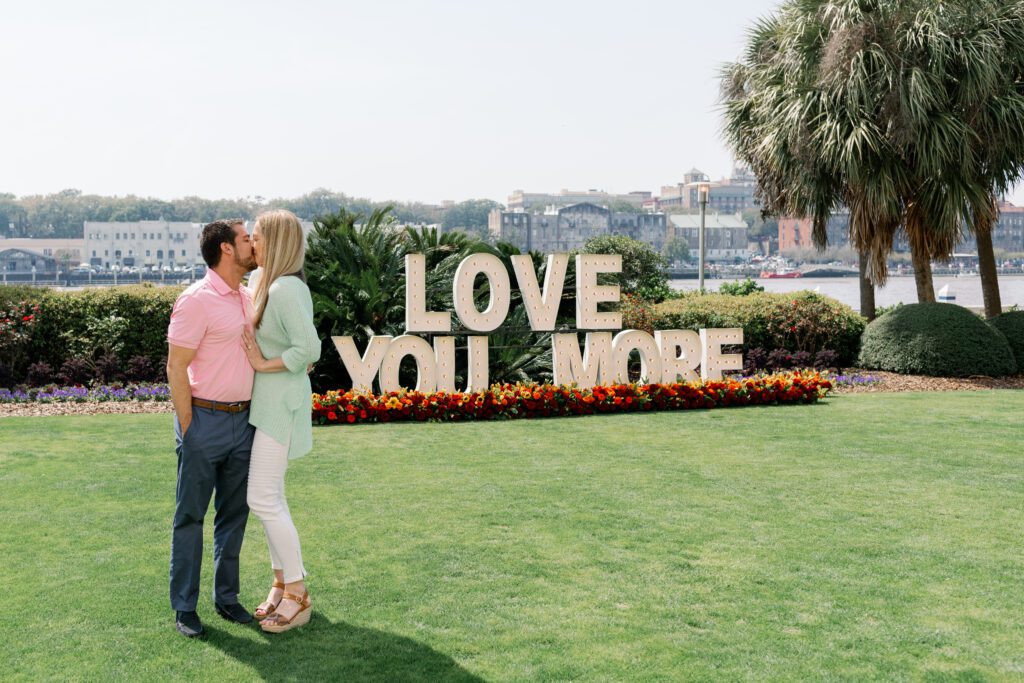 We are still reminiscing this sweet "Love You More" proposal in Savannah! Francisco came to us looking to propose to his beautiful girlfriend Melissa in a way that would truly take her by surprise. The couple had planned a weekend away to beautiful Savannah, Georgia, but little did Melissa know that a huge surprise was waiting for her. Francisco told Melissa they had reservations for a nice dinner near the Savannah River; however, they made a quick stop at a Savannah Resort where the proposal was set up. Francisco decided to blind fold Melissa to really keep her guessing.  Once they arrive, Francisco gave the live guitarist the cue to play one of the couple's favorite song, Love Me Like You Do, right as she removed the blind fold.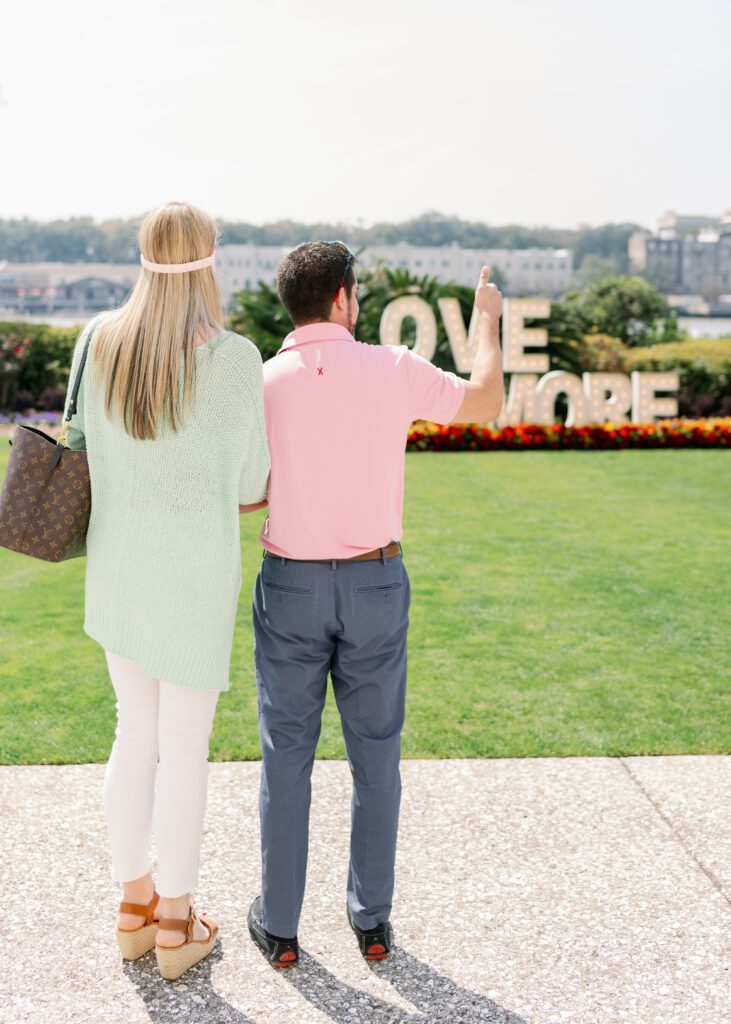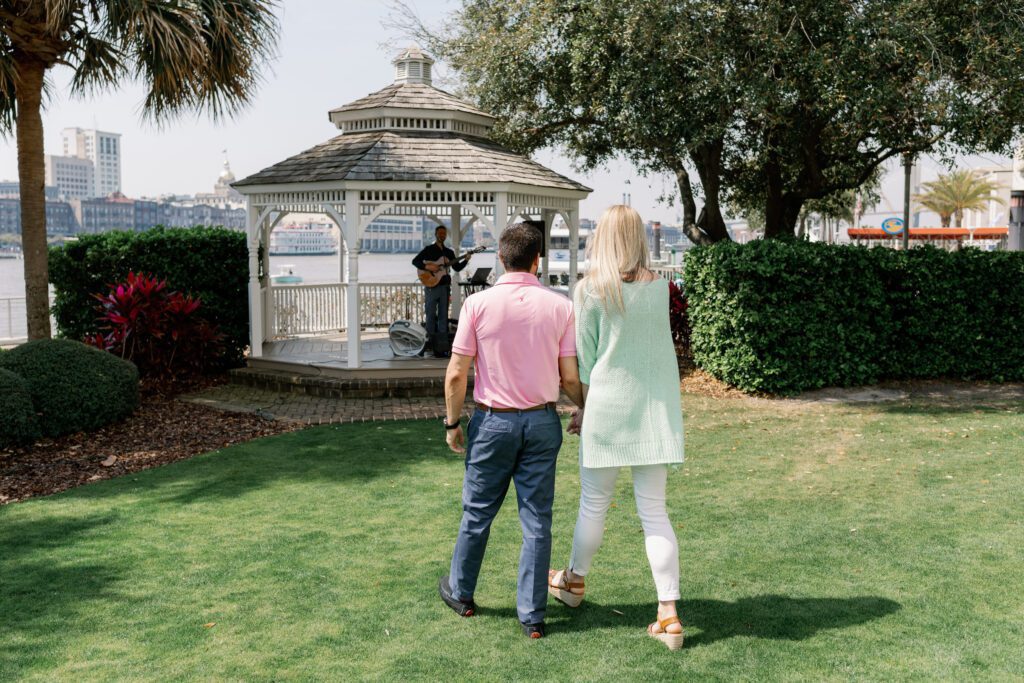 In front of their eyes was an amazing set up of oversized marquee letters spelling out the words Love You More. These letters added a personal touch to the set-up because it is a very meaningful phrase to the couple and their relationship. Since Words of Affirmation is one of Melissa's love languages, we wanted to make sure it was incorporated into the design. Additionally, lush florals in Melissa's favorite fall colors lined the letters beautifully. After soaking it all in, Francisco handed her a handwritten letter professing his love and excitement for their future. As she read the final sentence, Francisco got down on one knee and asked her to marry him!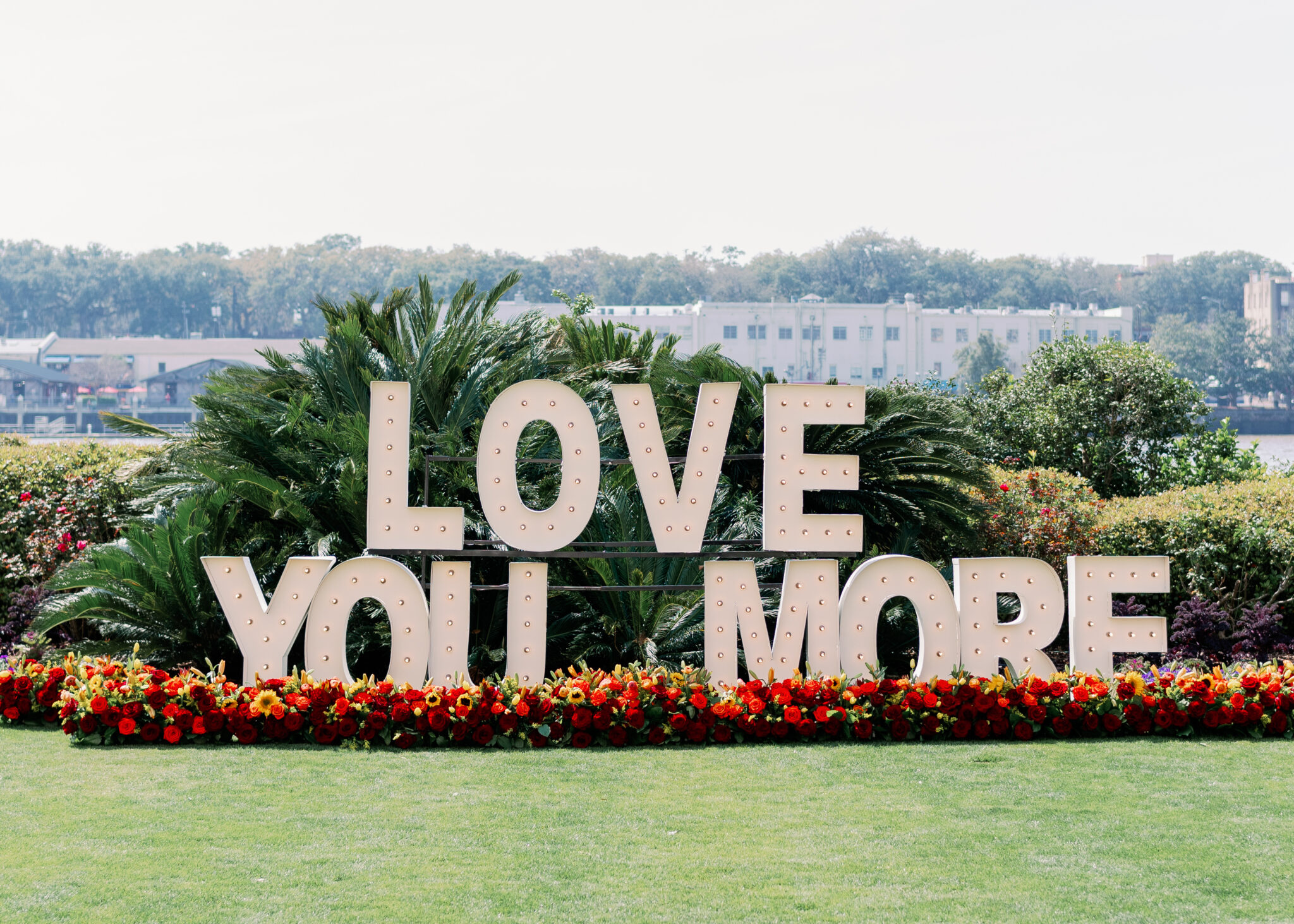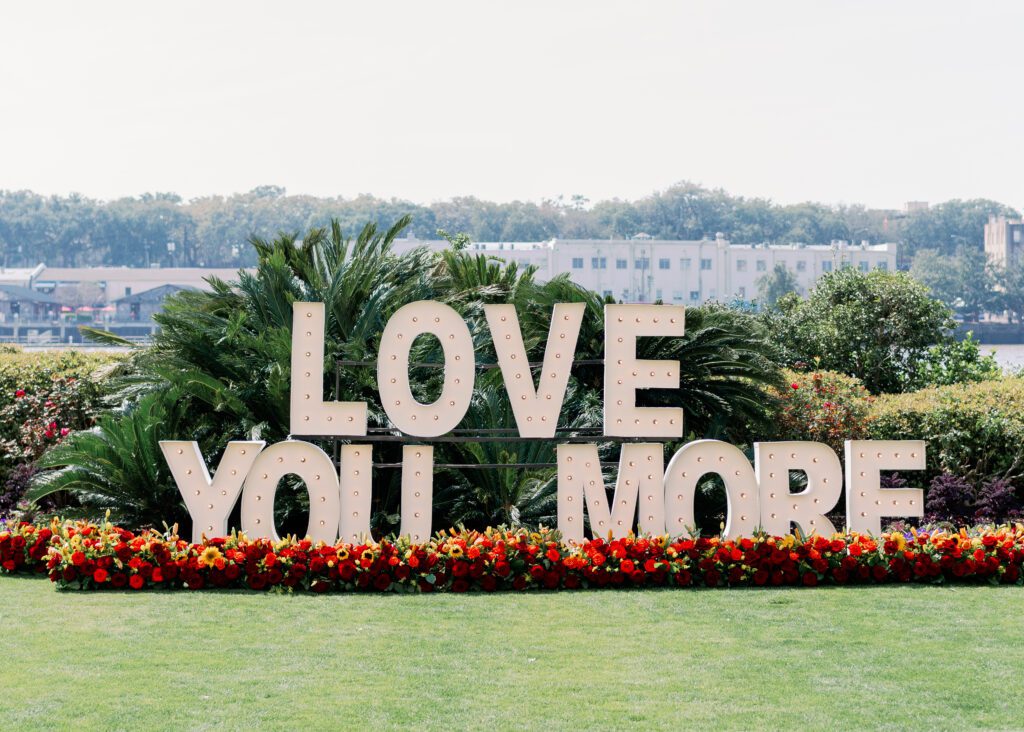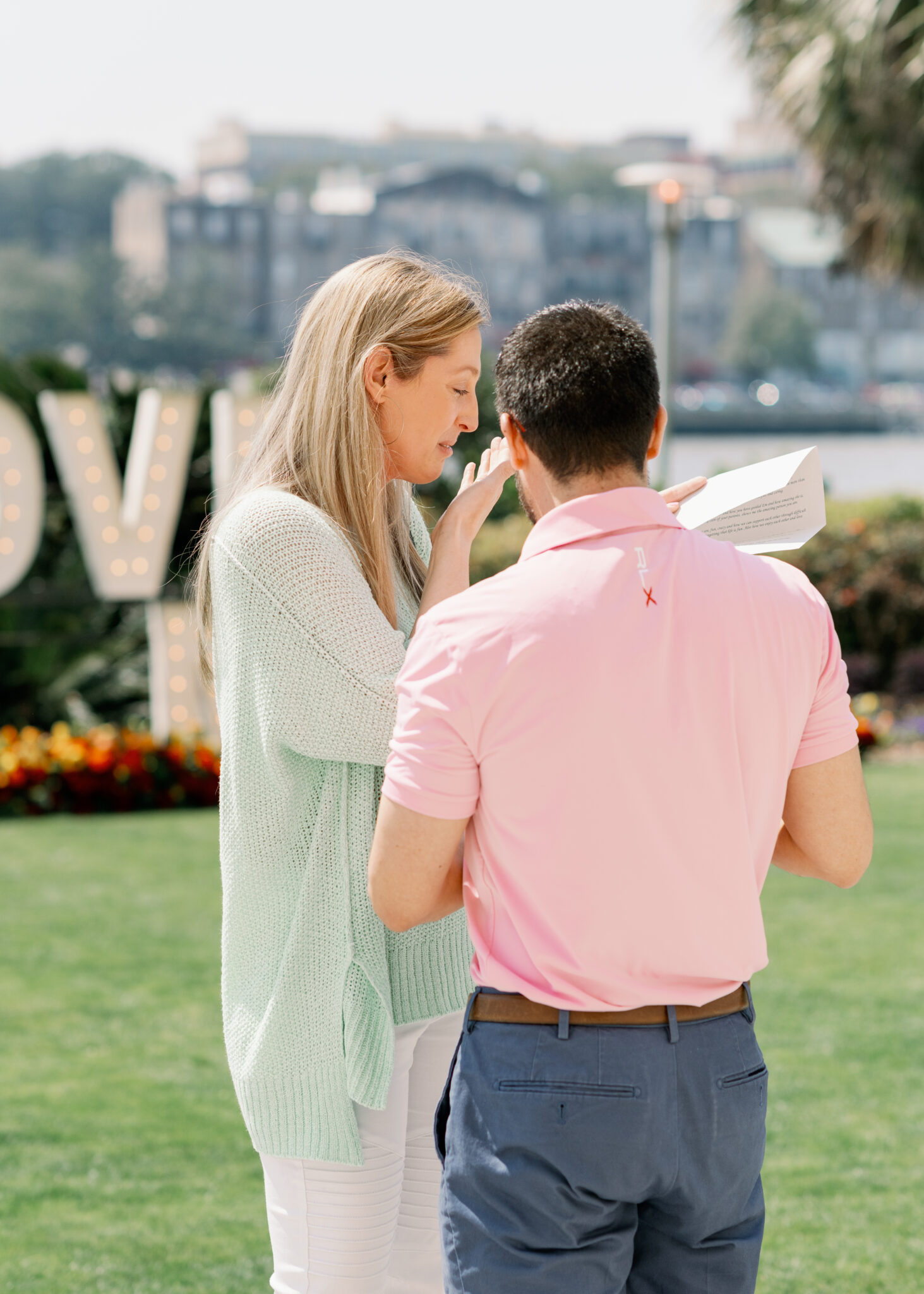 The couple enjoyed the remaining moments of the night dancing to live music and enjoying quality time together. Francisco did not want the night to end here however, so he escorted her a few steps away to a pre-booked dinner at the Aqua Star, Westin. The couple enjoyed their first meal as a newly engaged couple, with one of the most beautiful views in Savannah!
Congratulations to Francisco and Melissa!
Proposal Ideas and Planning: The Yes Girls | Photography: Meredith Campbell Photography
Planning a romantic proposal?
We plan custom proposals.