VERRAGIO is known for seamlessly uniting time-honored craftsmanship with today's cutting-edge technology to offer distinctive bridal jewelry collections of unique engagement rings and wedding bands. Each exquisite ring is meticulously crafted by their artisans with unmatched attention to detail and highest quality standards at their Fifth Avenue studio in the heart of New York City. VERRAGIO is the only bridal designer that allows you to truly personalize your engagement ring and wedding band from the inside out. The sky is the limit when it comes to personalizing your beautiful engagement ring or wedding band.
We're obsessed with VERRAGIO's unique engagement rings designs that would be the star of any proposal! Check out a few of our favorites from their new collections: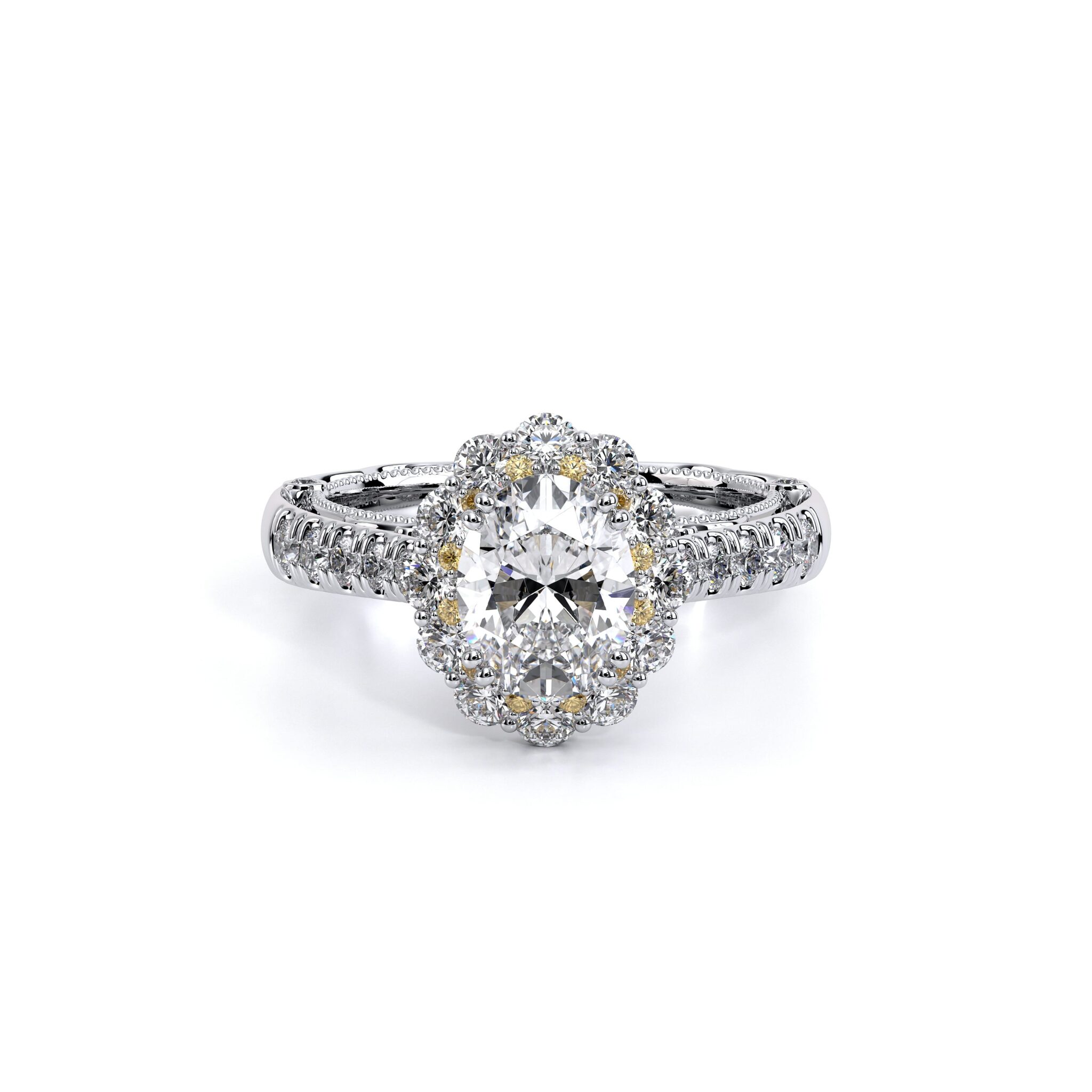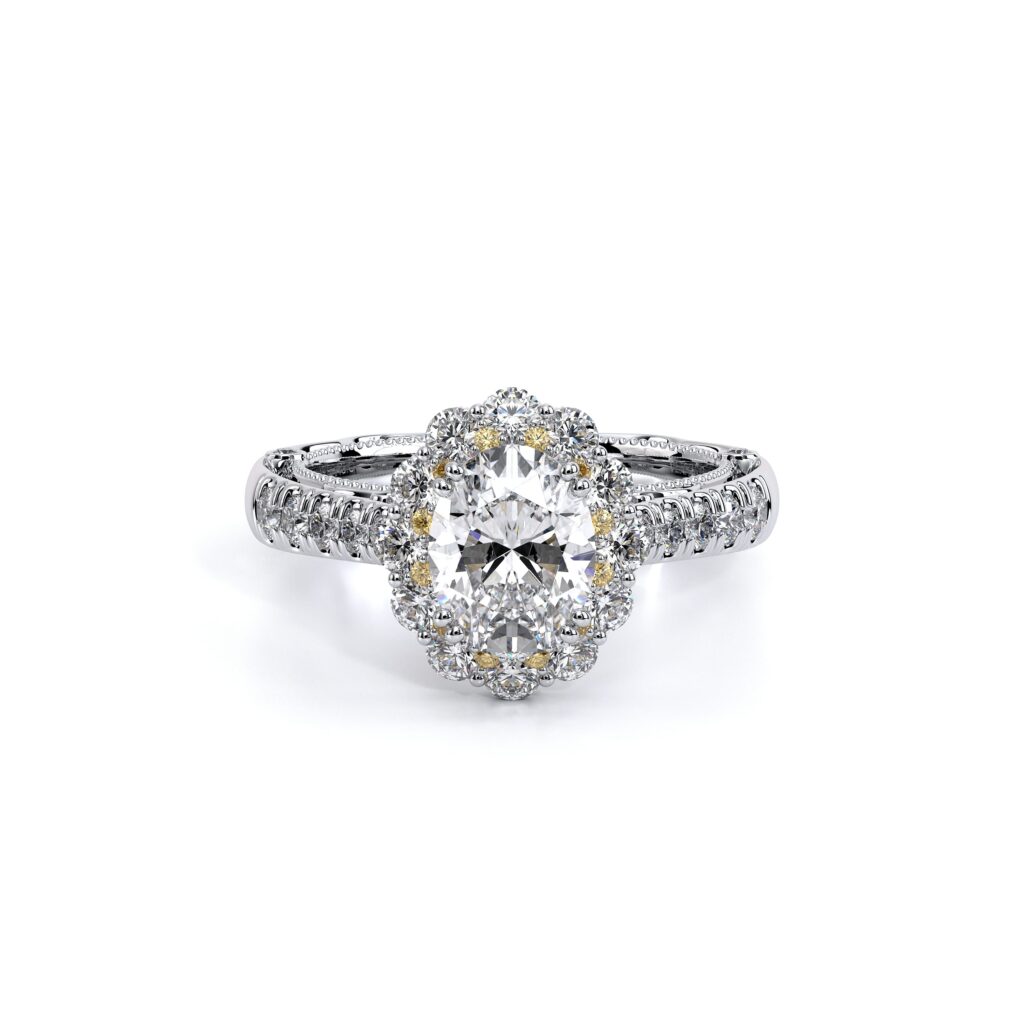 Venetian-5080oV Engagement Ring in White
VENETIAN-5080OV engagement ring features an Enchanted diamond Halo with a three layer Oval halo design, adding on to the sparkle of the center Oval diamond. This beauty features graduating round brilliant diamonds on the shank all infused together with our handcrafted lace and signature beading on the inside. The artistry and the craftsmanship of this ring will effortlessly make you stand out and shine.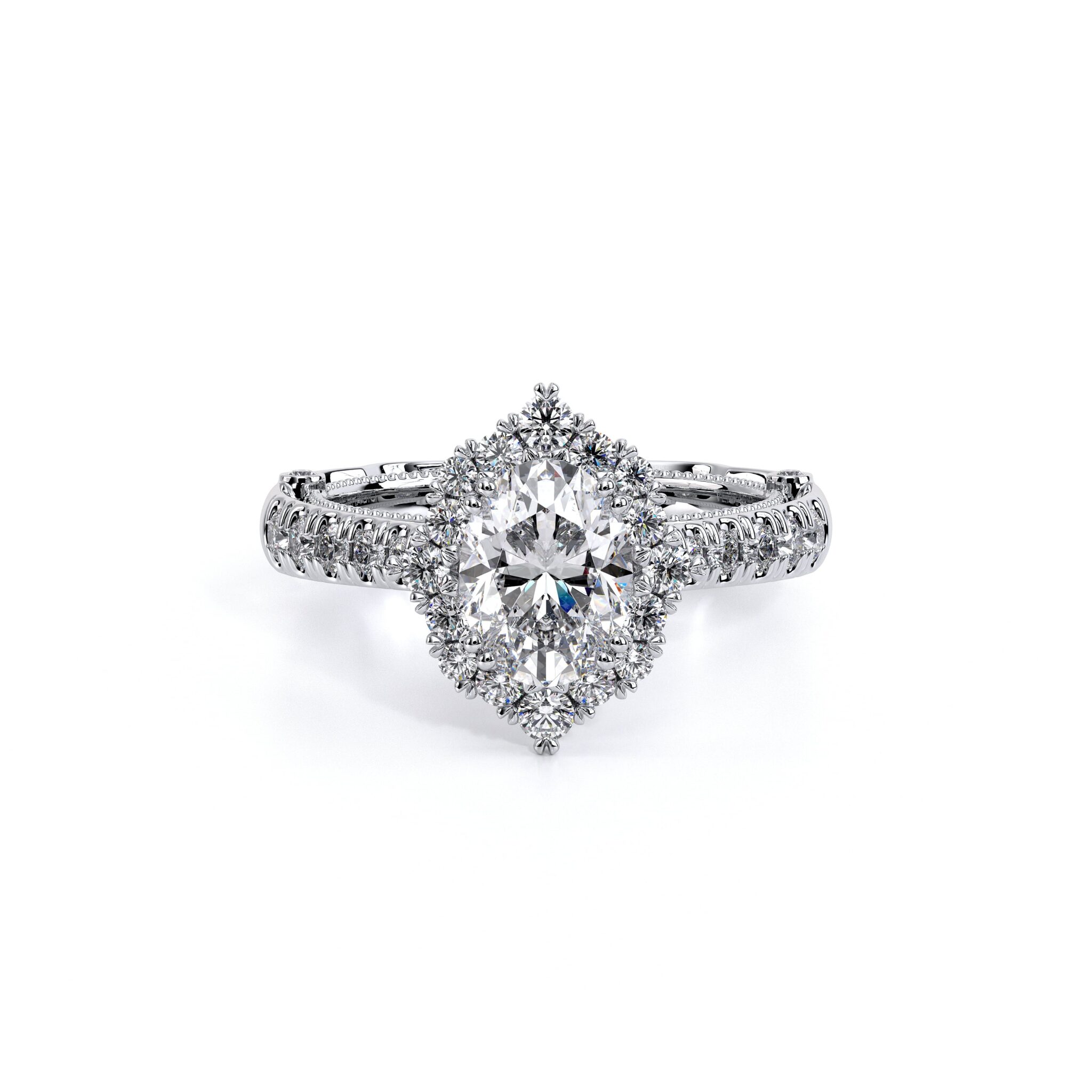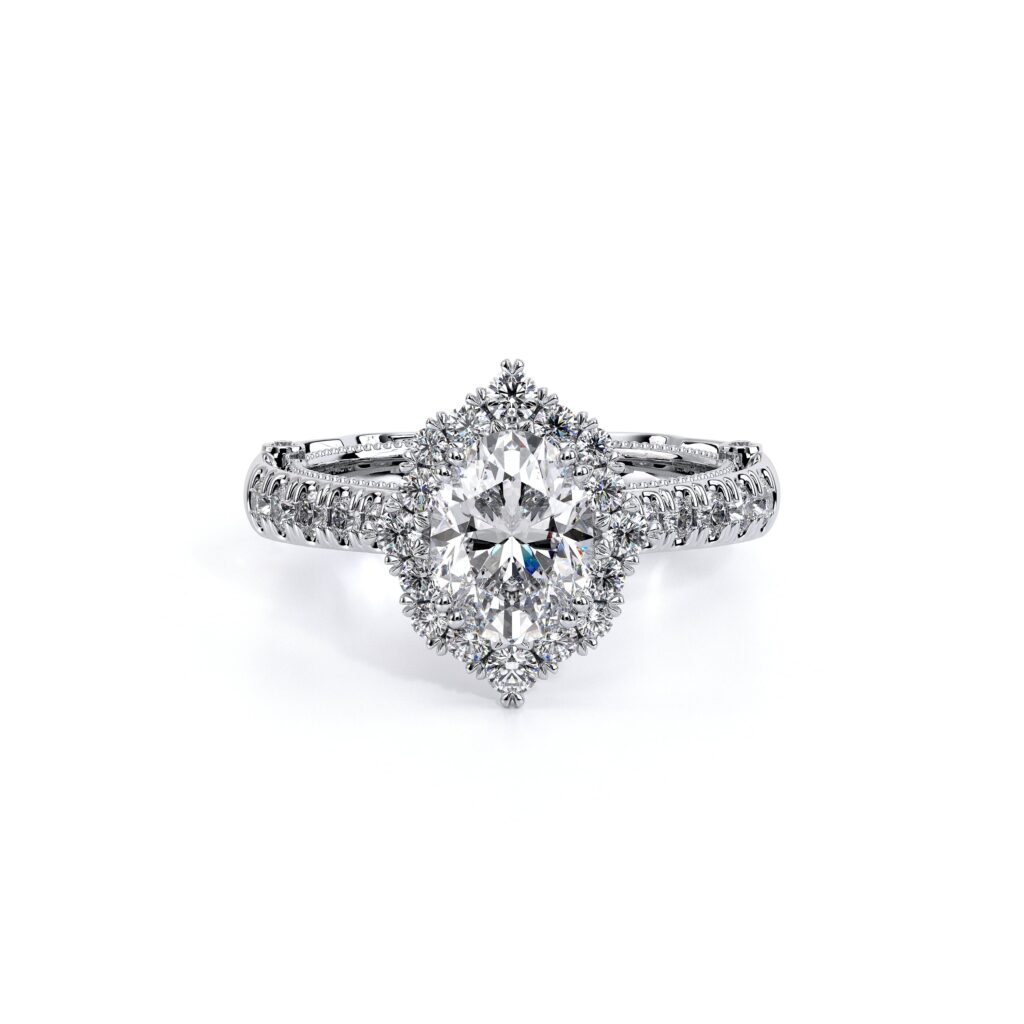 Venetian-5083OV Engagement Ring in White
VENETIAN-5083OV engagement ring features our gorgeous Starburst Halo made for a Oval center stone. A straight shank adorned with round brilliant diamonds completes this beauty. Continue the vintage look with the lace shank on the bottom or keep it simple with our classic shank.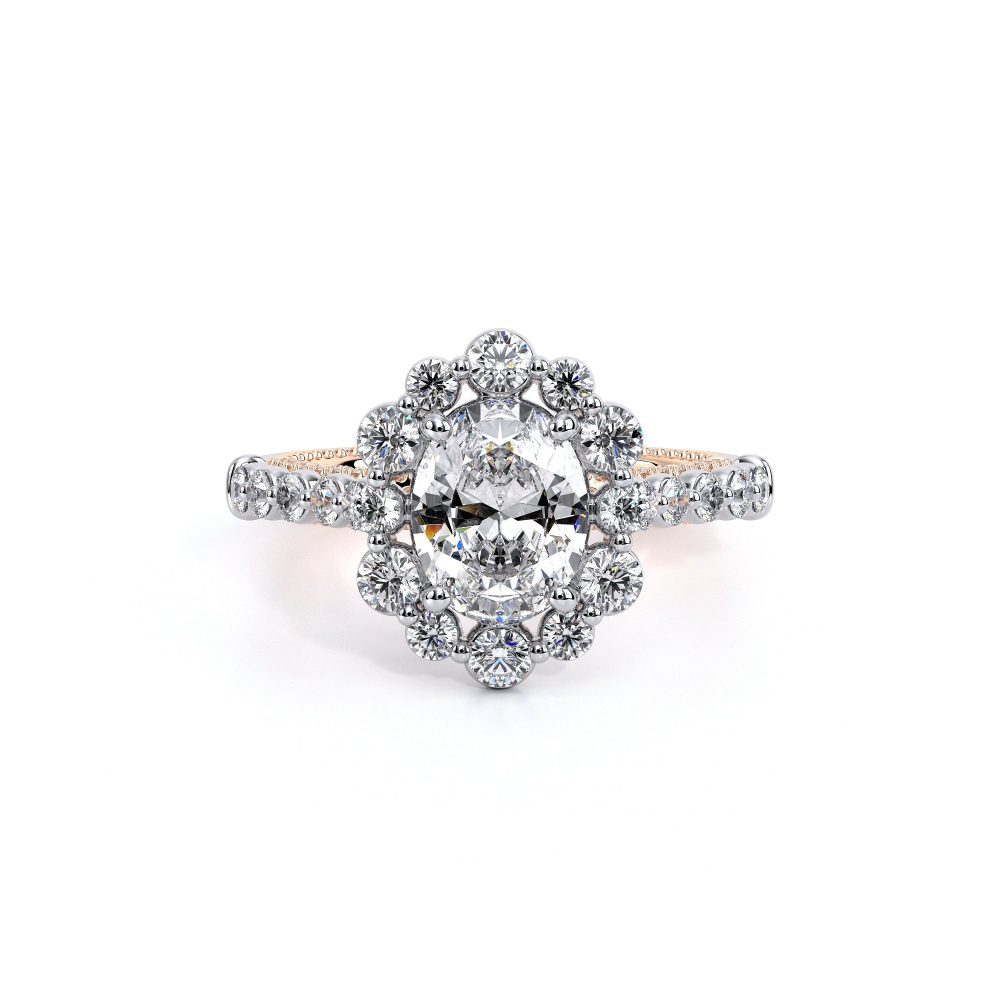 Couture-0480 OV Engagement Ring in Two Tone
COUTURE-0480OV Features, bezel set brilliant-cut diamonds on our new Amore halo with meticulously set diamonds on a straight band. All details are elevated with the addition of our 1/2 Diamonds Riviera with Verragio's timeless signature crest and beading.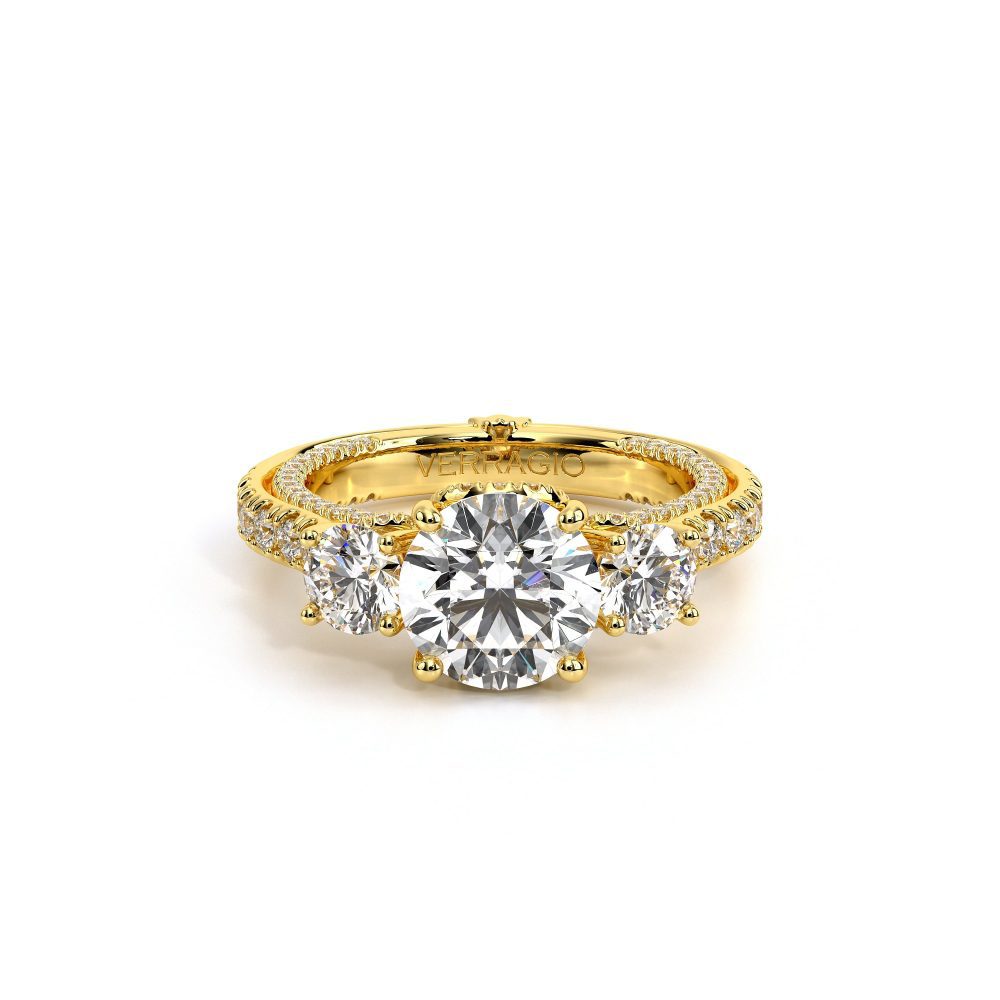 Couture-0479R Engagement Ring in Yellow
COUTURE-0479R is our new Three Stone Engagement ring, highlighting our meticulously set diamond bridge elevating the surrounding round side stones. With the addition of our 3/4 Diamond Riviera and Verragio's signature crest the brilliance of this style is unlike any other.