Picking the time of year to propose can sometimes be stressful, but it is important to consider what the best time is for you as a couple. I may be a little biased here because Spring is my favorite season, but what better time to pop the question when the weather is warming up and flowers are beginning to bloom! If you're thinking about popping the question this Spring, check out these 4 Spring themed proposal ideas just for you!
1. Beach Proposal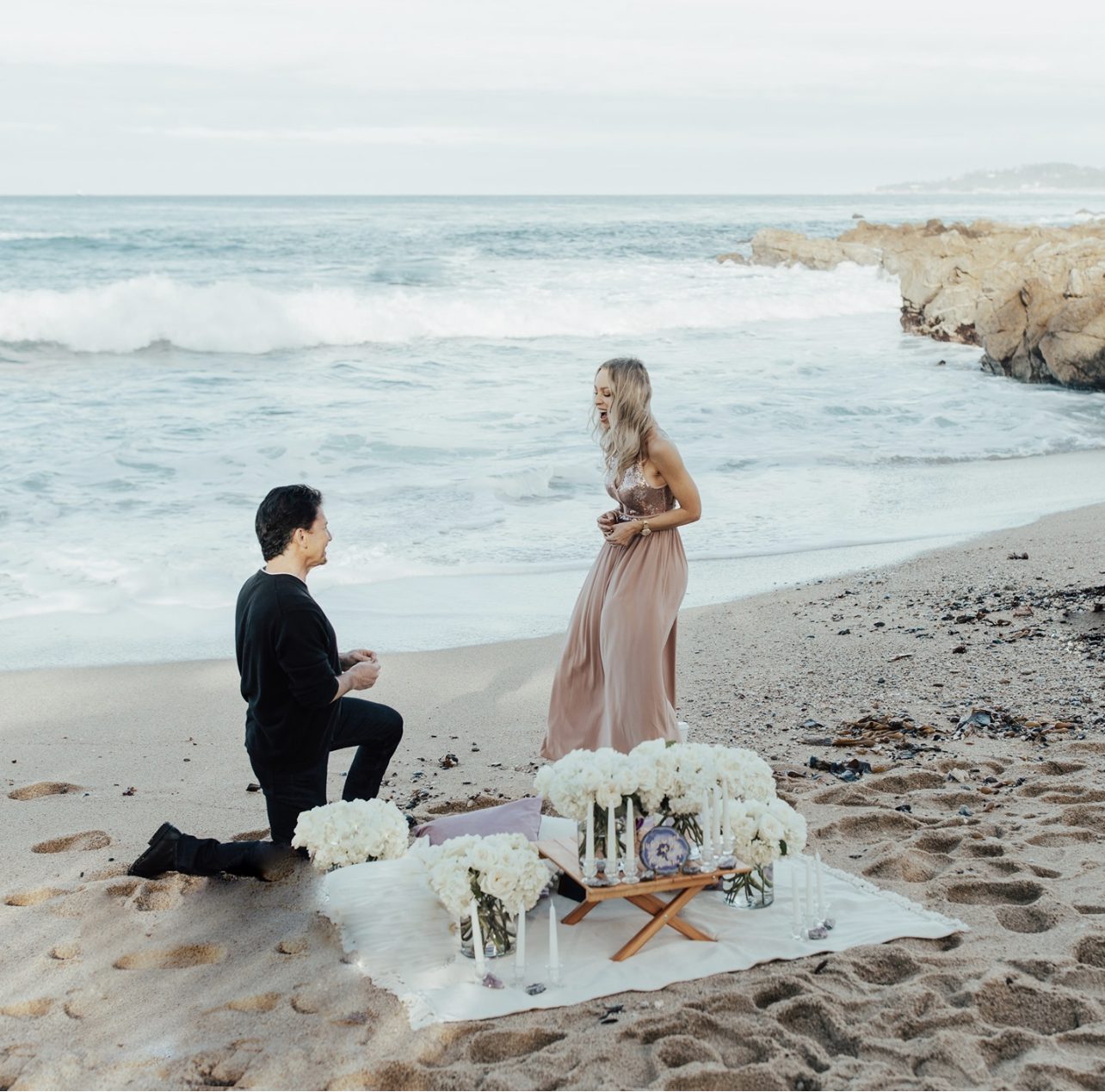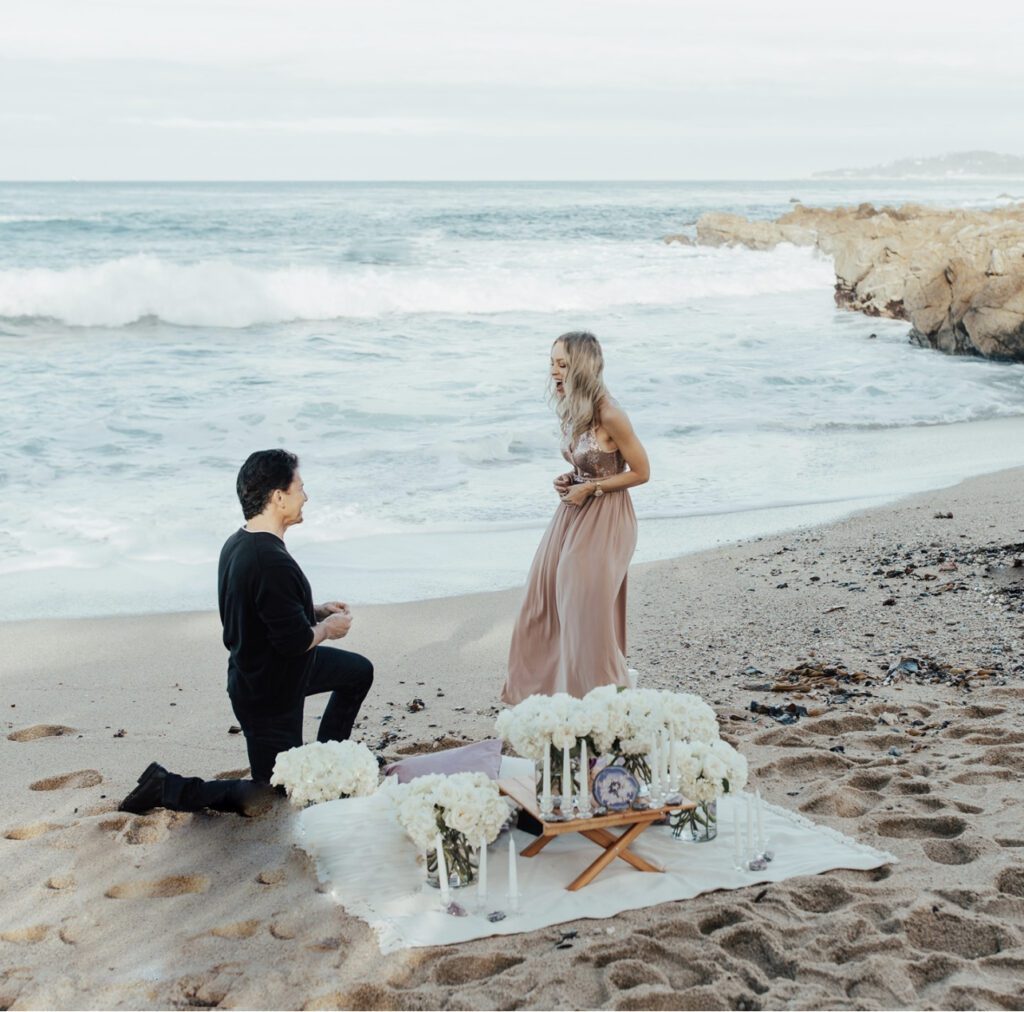 You can never go wrong with proposing by the water. If you and your partner spend your days chasing sunsets, then consider planning a romantic evening to watch the sun set as you ask the big question. First, pick your favorite local beach or take a drive to a new location that you have been dreaming of visiting. Plan an oceanside private dinner for two or pack your basket for an intimate picnic on the sand! I suggest finding a spot that isn't too crowded, so you can capture the perfect pictures with just you, your sweetie and no interruptions. Don't forget to bring along a bottle of your favorite champagne to toast, as you celebrate your new adventure together
2. Garden/Vineyard Proposal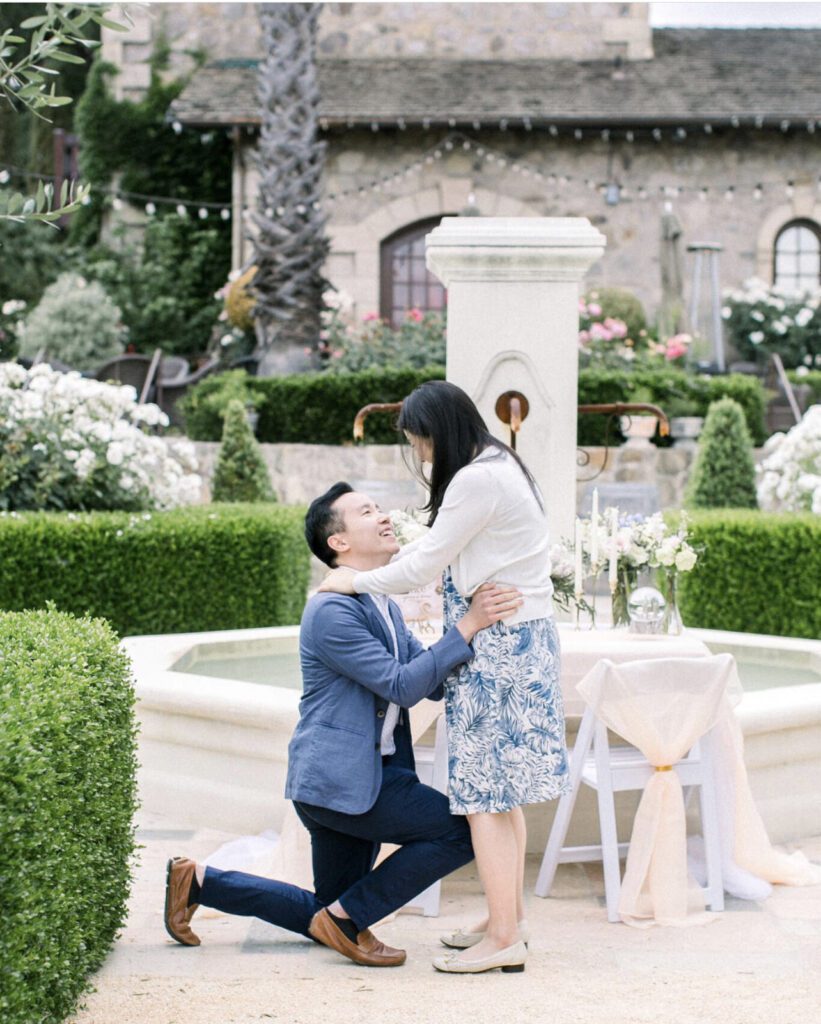 The sun in shinning and the flowers are blooming, so what better place to celebrate your love than in a field full of gorgeous flowers or among endless rows of grapevines? Find the perfect spot for the two of you to soak up the inviting smells of Lavender, Roses and Gardenia, as you enjoy sipping on your favorite wines. Flowers signify a lot about a relationship, so this is the perfect place to set the tone for what is to come as you grow old together.
3. Picnic Proposal: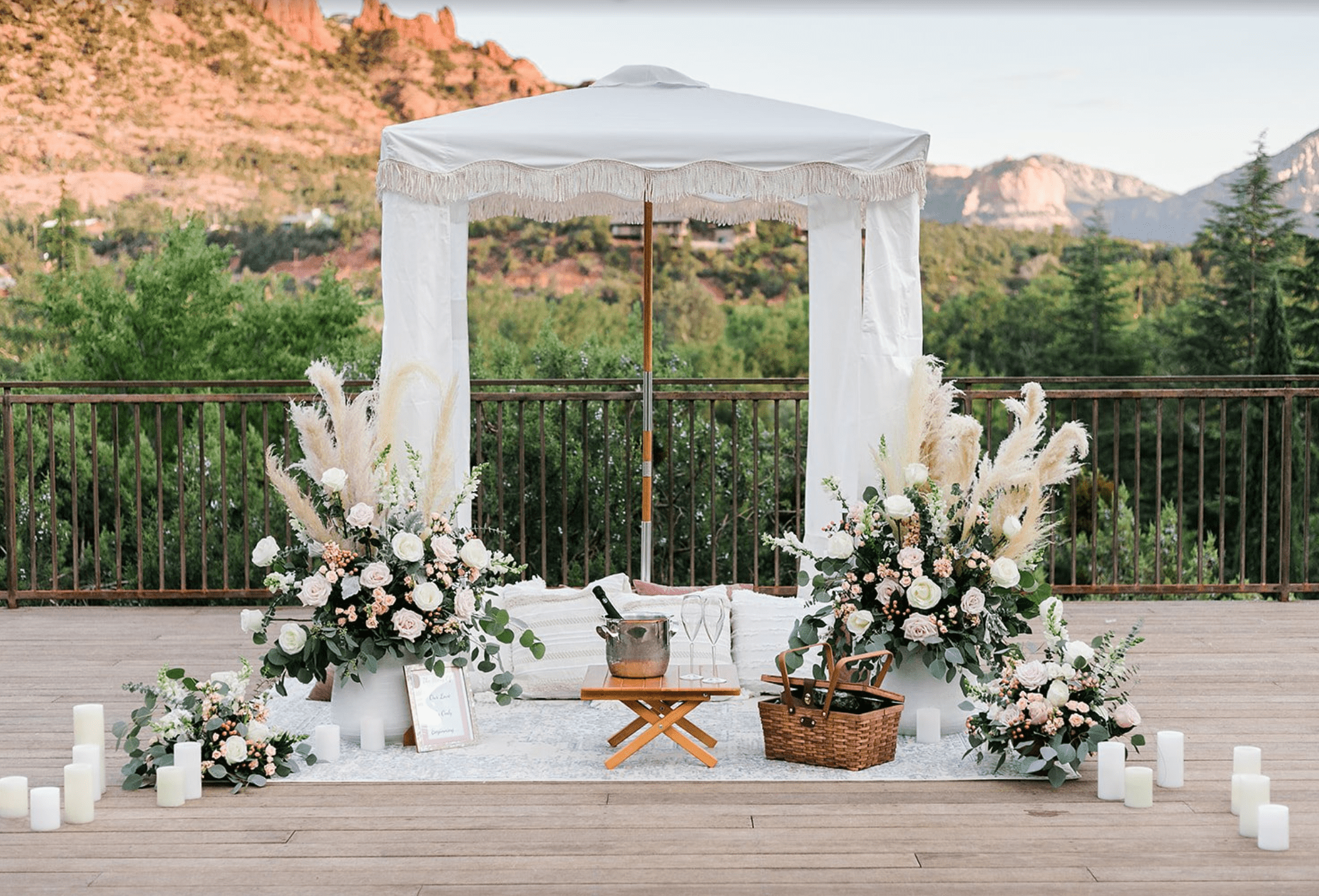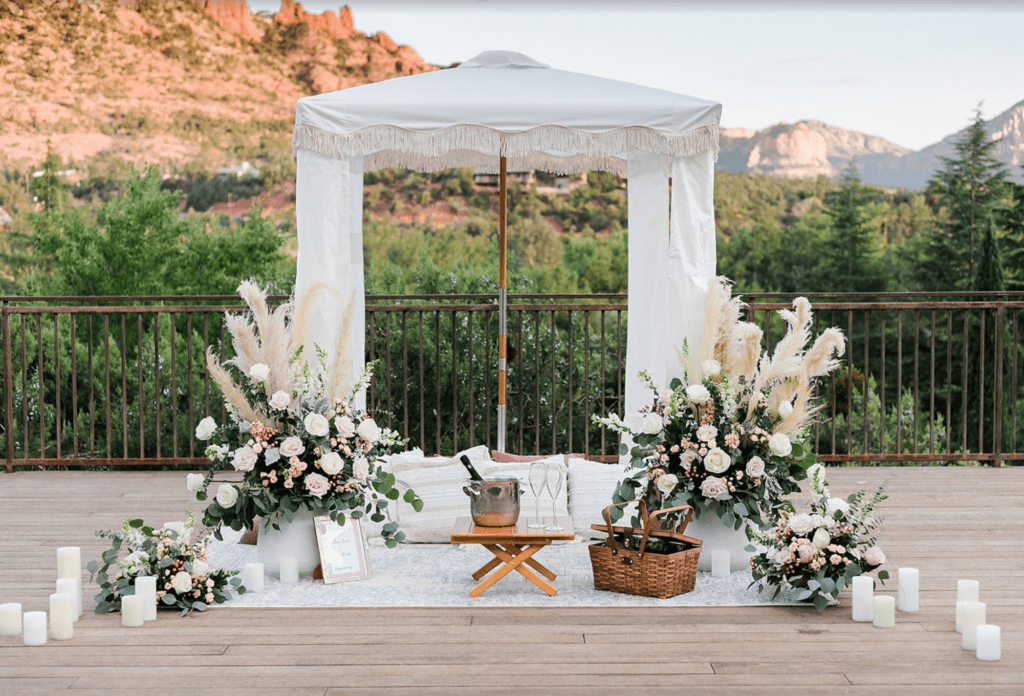 If your significant other adores picnic dates, a picnic-inspired proposal may just be the perfect theme! Being outdoors in nature while enjoying your go-to snacks and drinks together sounds like a fun time to me!! Pack up a basket full of her favorite treats, a nice bottle of wine and head on out to the perfect park to surprise her as you get down on one knee. You can incorporate some personal touches in the decor, like her favorite colors and flowers. This idea is simple, but thoughtful and at the end of the day you can spend some peaceful quality time together under the clear, blue skies!
4. Lake Proposal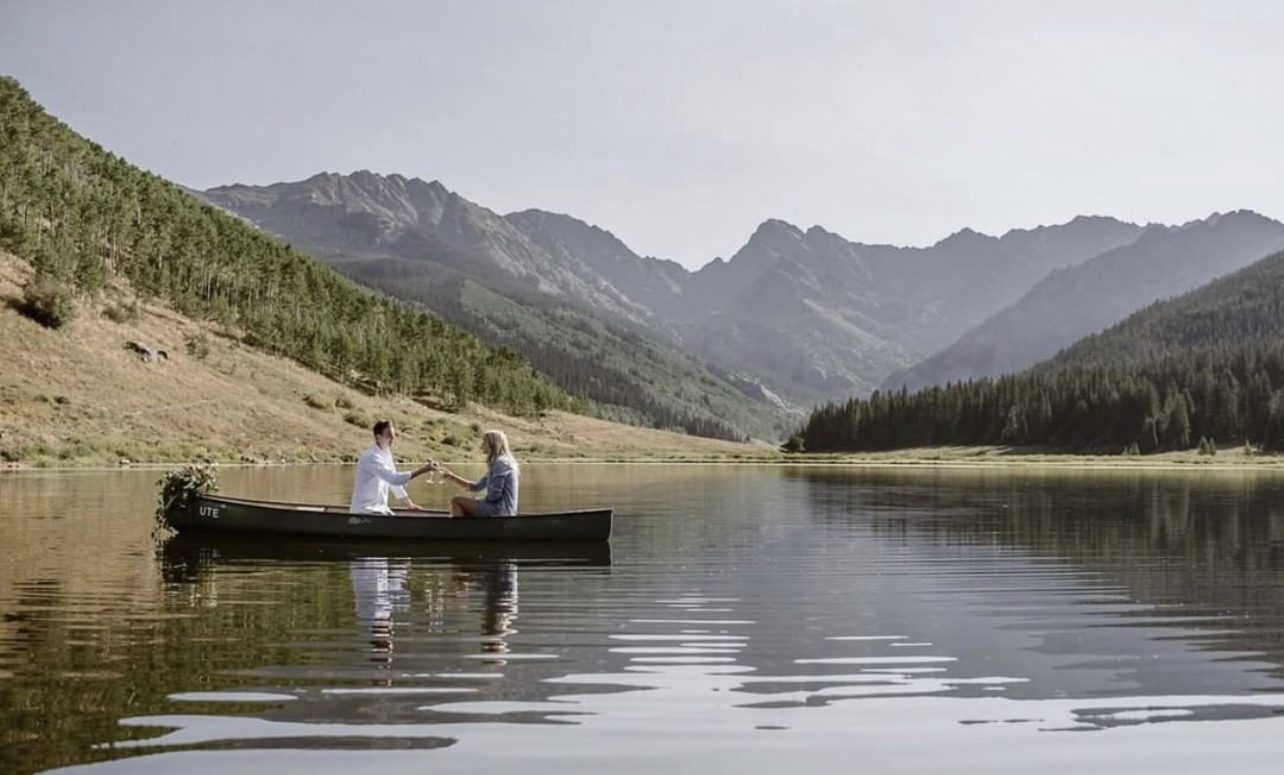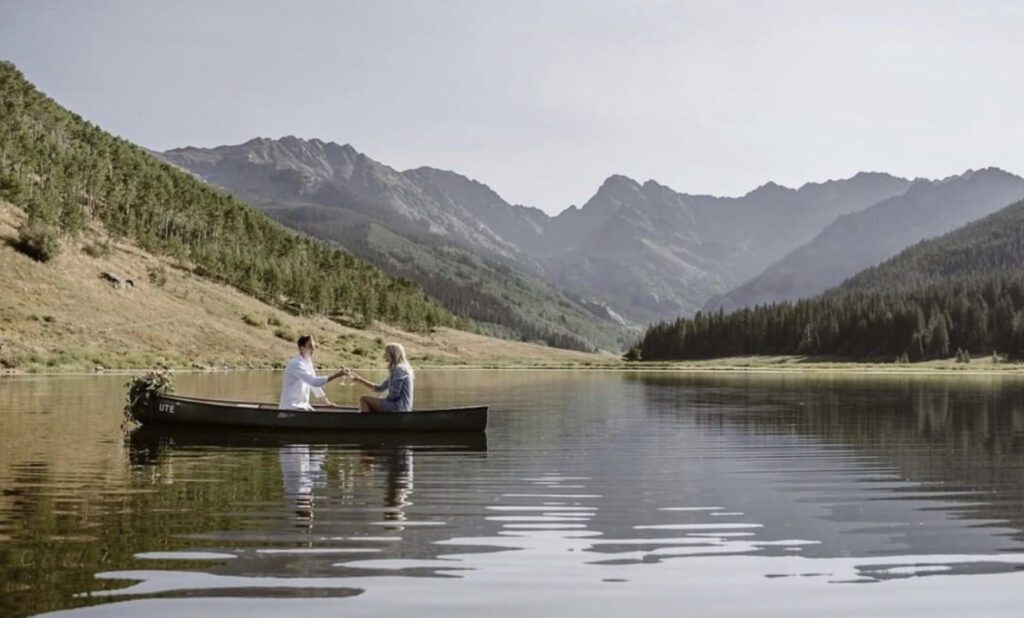 There is no sweeter spot than a lake proposal! Do you share a love for the water or regularly visit your favorite lake spot every year with your significant other? Then this one is for you! The best time of the day for a proposal down by the lake is at golden hour. When the waters are calm, the lighting is perfect, and the surrounding nature perfectly reflects off the water. Whether you rent an old canoe, charter a small boat, or hangout on a dock by the water this will make for an incredibly romantic evening! You'll both never forget the way the sun shines off her new rock!
We love Lily Arkwright's collection– specializing in moissanite and lab grown diamond bridal jewelry. They're passionate about providing ethical and sustainable pieces of fine British Craftsmanship that lasts a lifetime!