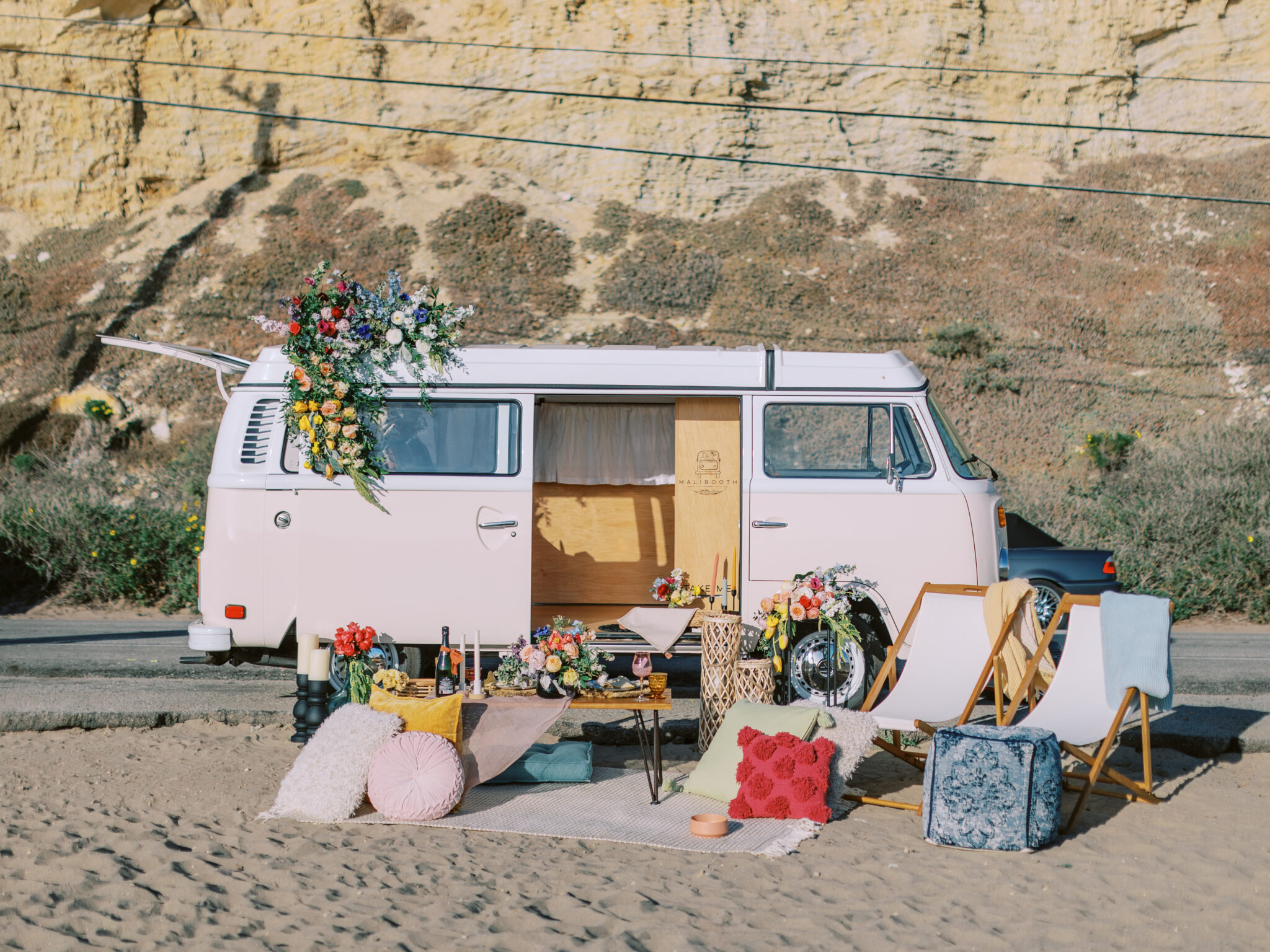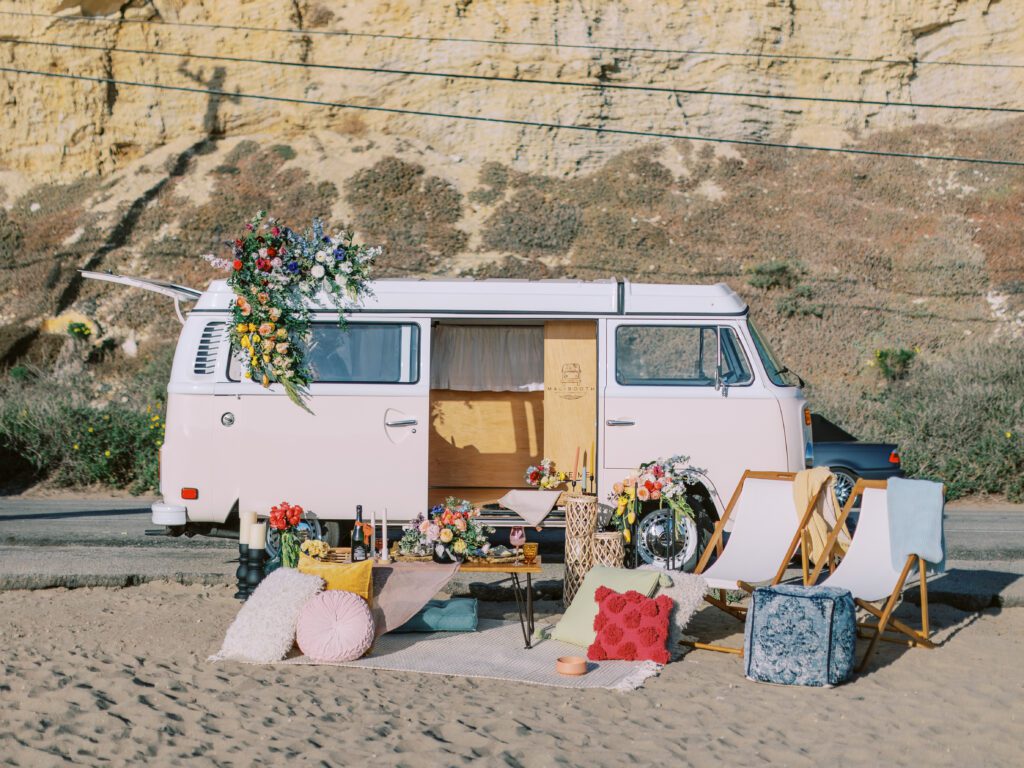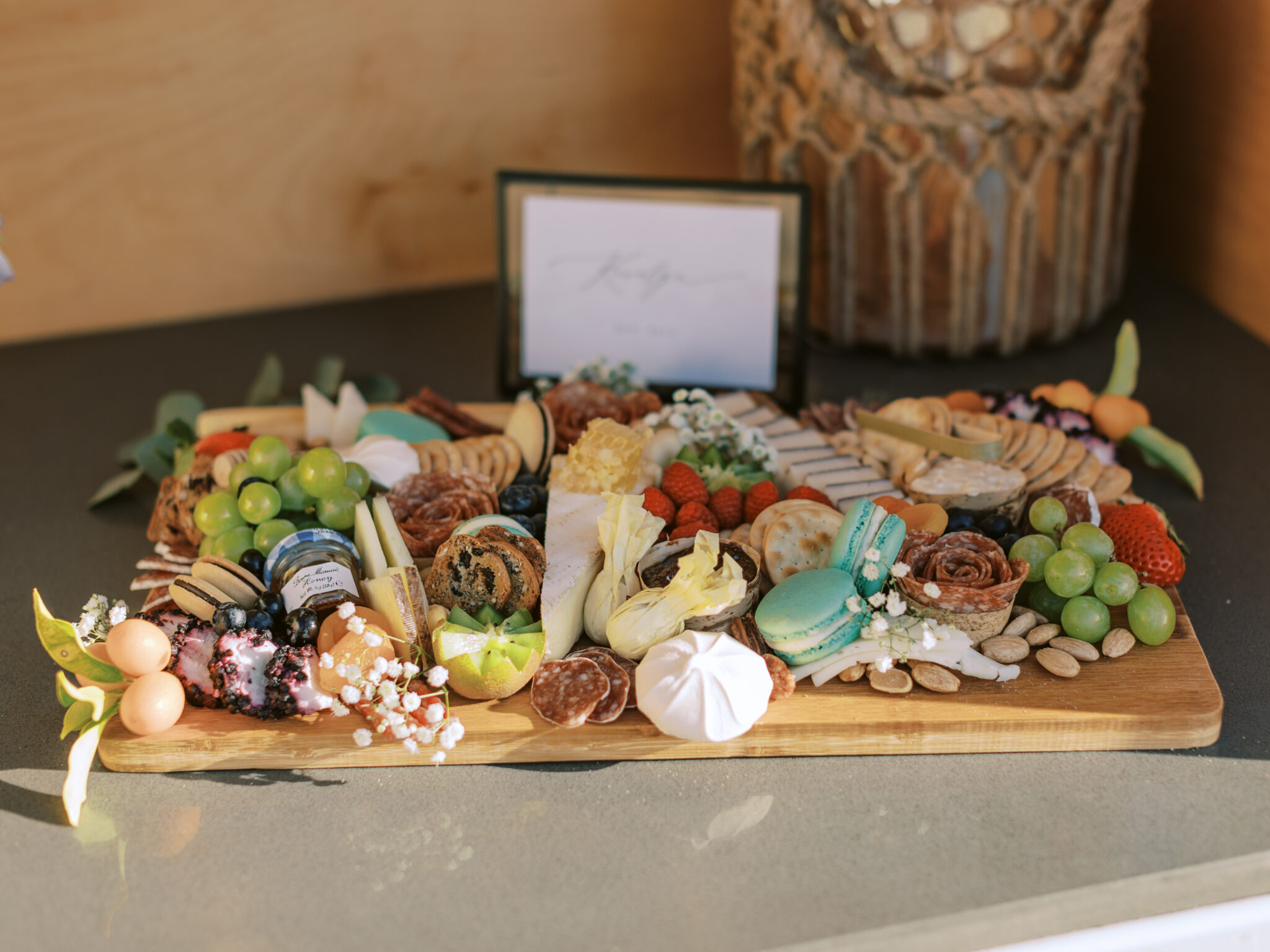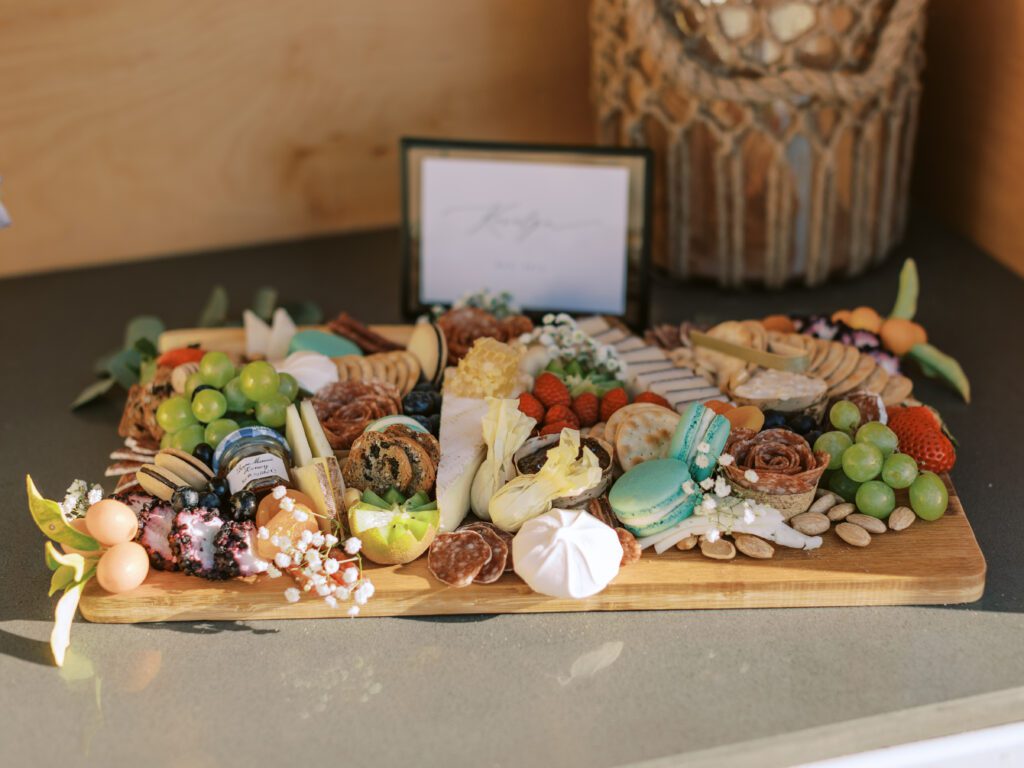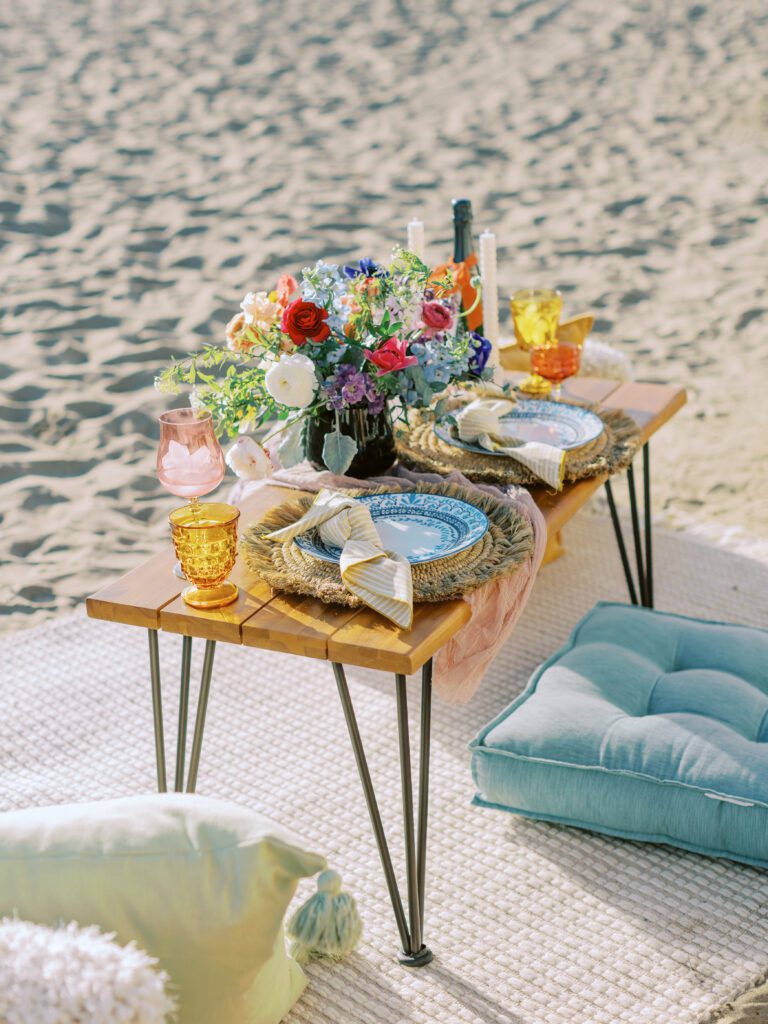 We are swooning over this vintage photobooth bus proposal that took place in Malibu. Talk about a perfect spot for a Spring proposal in sunny Southern California! Kevin came to us wanting to plan an extravagant proposal for his girlfriend Evelyn who has an appreciation for adventure and travel. Both Kevin and Evelyn love to travel together, and we learned that they share many fond memories both locally and abroad. We knew this day must consist of a new adventure for them, so a trip down Pacific Coast Highway (PCH) was exactly what was in store!
As the couple enjoyed their scenic drive, they arrived at the most gorgeous proposal site. They were greeted by a vintage bus that doubled as a photo booth, covered in a cascading rainbow of flowers. Directly in front of the bus, a small picnic display was set up with accents of colorful pillows, blankets and more gorgeous flowers. Additionally, a decorative charcuterie board and bottle of wine for the coouple to enjoy was located on the backside of the bus.
Once Evelyn had some time to soak in the scenery, Kevin got down on one knee to pop the question! The couple enjoyed this special moment by sipping champagne, enjoying some meats and cheeses and reminiscing on their past adventures together. They were able to have some fun by taking photobooth pictures inside of the bus! These photos became a keepsake for the couple and a reminder of this special night that changed their lives forever!
Congratulations Evelyn and Kevin! Thank you for letting us take part in this lovely day!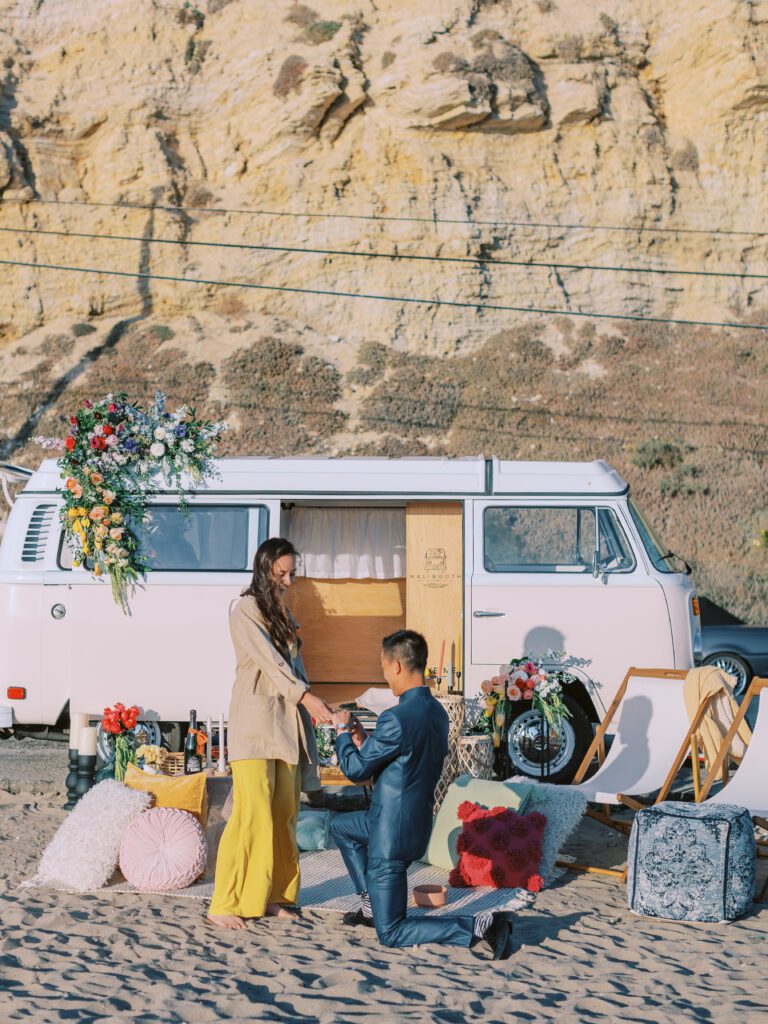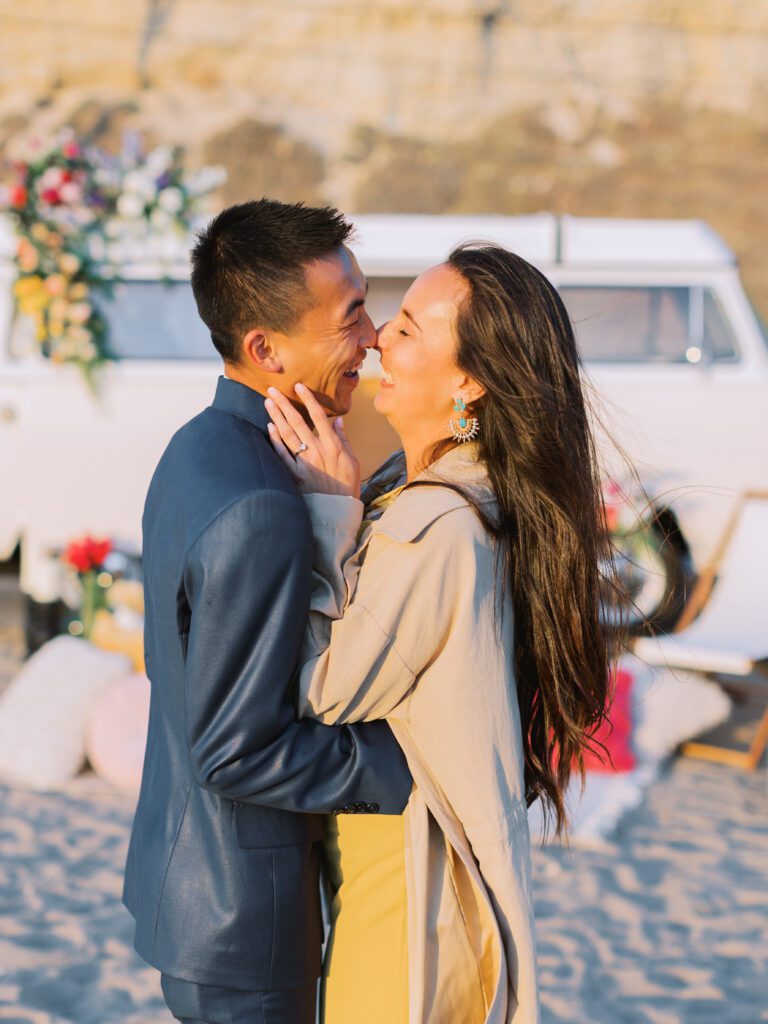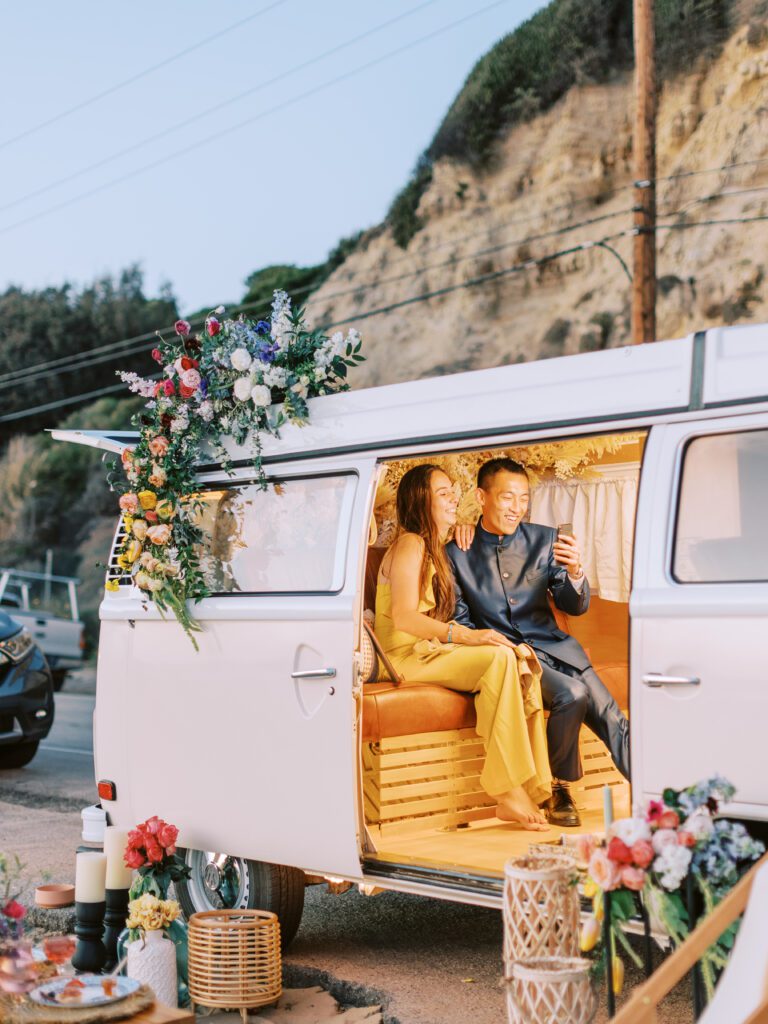 Proposal Ideas and Planning: The Yes Girls | Photography: Madison Ellis Photography | Proposal Socks: Box Sock