Schedule Me In
the relationship planner
Couples' FAVORITE resource for date night planning, relationship tips, check-in questions for connecting, and more created by relationship experts. Meet Schedule Me In. Your relationship's best friend, mentor, personal assistant, marriage therapist, and your ultimate cheerleader for a life-long EXCEPTIONAL relationship together.
Be intentional in your relationship by physically scheduling in your favorite person!
$47
Why have an okay relationship, when you can have an exceptional one?
 

Every Couple Needs This! 

"I thought this would be a pretty journal. This is SO much cooler and more extensive with all the date ideas, plans, great questions, etc. I need this! Says the girl who has been married for 12 years. Everyone seriously needs this!"  – Kristen, 34 

 

She loved it! Perfect Anniversary Gift

"

I got this for my wife for our one year anniversary and it was the perfect gift. I love all the date night ideas so we can switch it up. Such a cool planner! 

" – Carlos, 29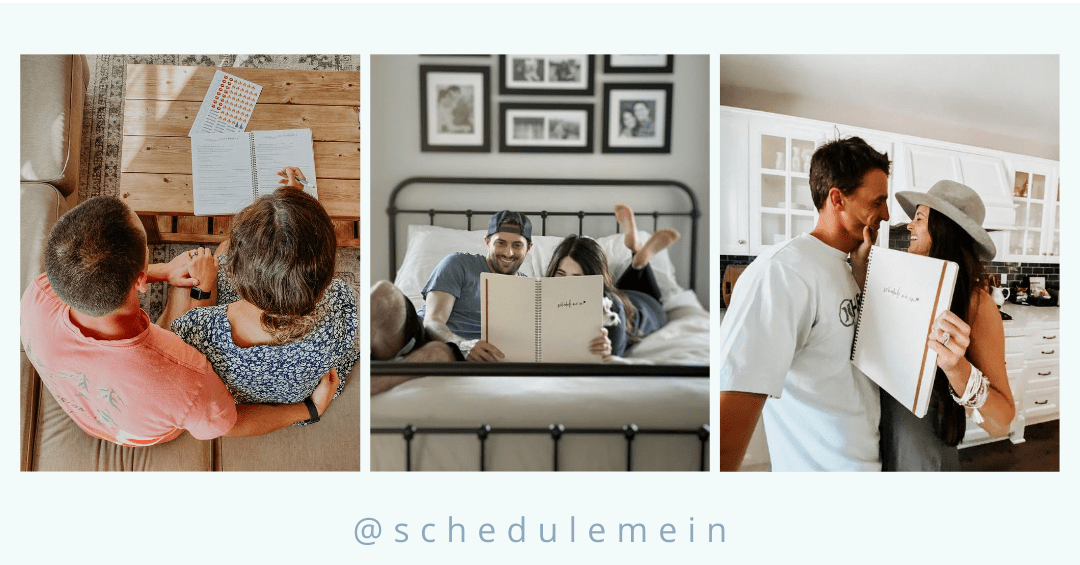 Couples' favorite things in the ultimate relationship planner:
Beautiful Monthly Calendar – literally schedule in time for each other
Over 50 Date Night Ideas – Easy to Plan. Memorable for you both.
Date Night Stickers and Sizzle Stickers for intimacy (yep, the sizzle sticker is exactly what you think!)
His / Her Designated Date Planning months and monthly themes for intentional time together
Weekly Check-in Questions to keep you connected and communicating well in your relationship
Being intentional is for you. You schedule your day, work meetings, kids' appointments, errands, and goals…
now it's time to planner PLAN-HER!