A proposal that checks all the boxes: private, personalized, purple, perfection. Steven and Amber had the most beautiful custom wine tasting at their own private beach in Outer Banks, North Carolina.
The Proposal Details
Steven wanted a proposal that Amber would never see coming, including all the custom details and a gathering with loved ones after. The Yes Girls helped him find the most creative and romantic ways to include all of her favorite things: the color purple, wine, romance, and their dearest memories as a couple.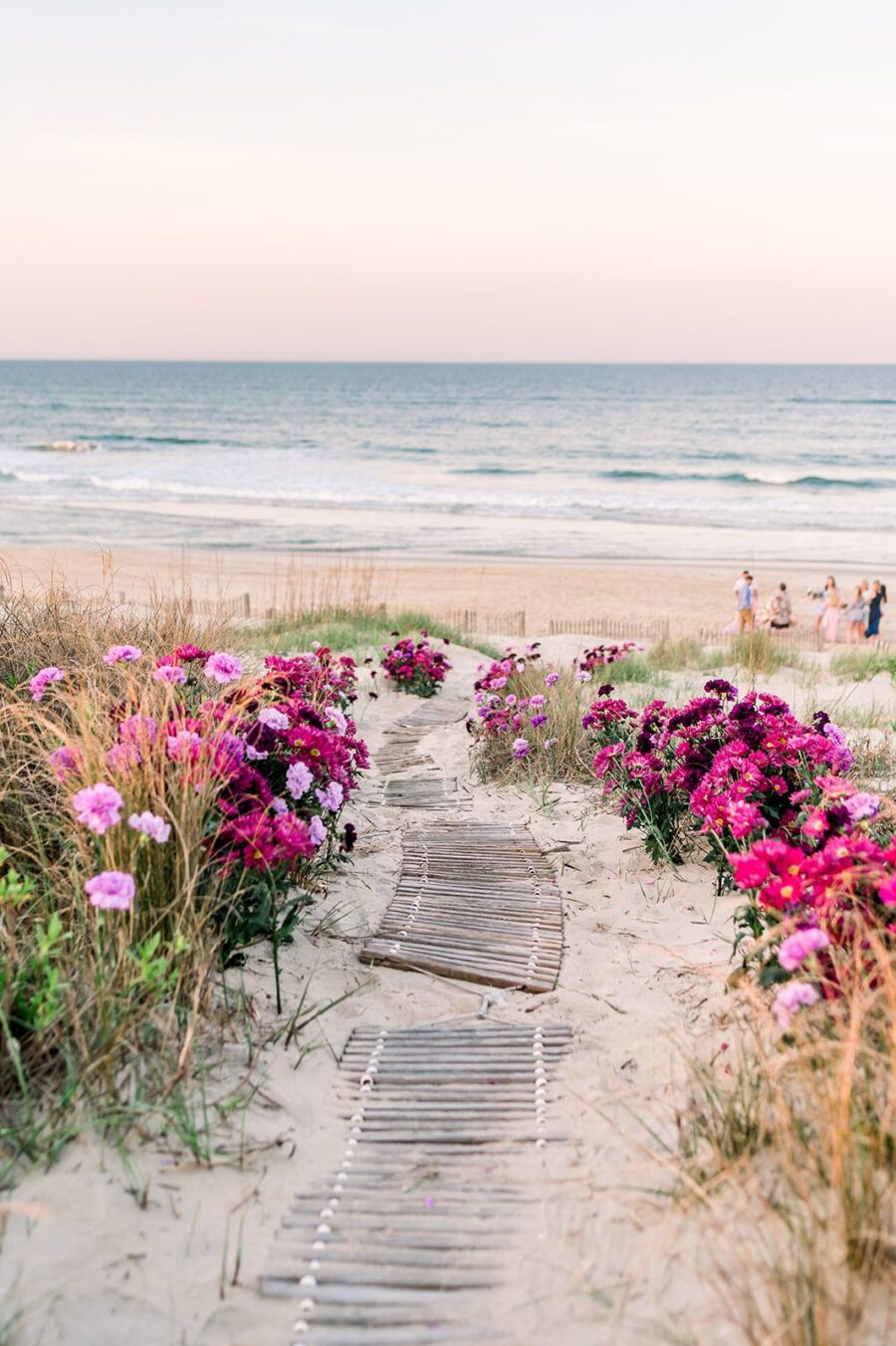 Though it looks natural in the growing greenery, this gorgeous purple floral walkway was created for Amber and Steven's big moment! It even included daisies, her favorite flower.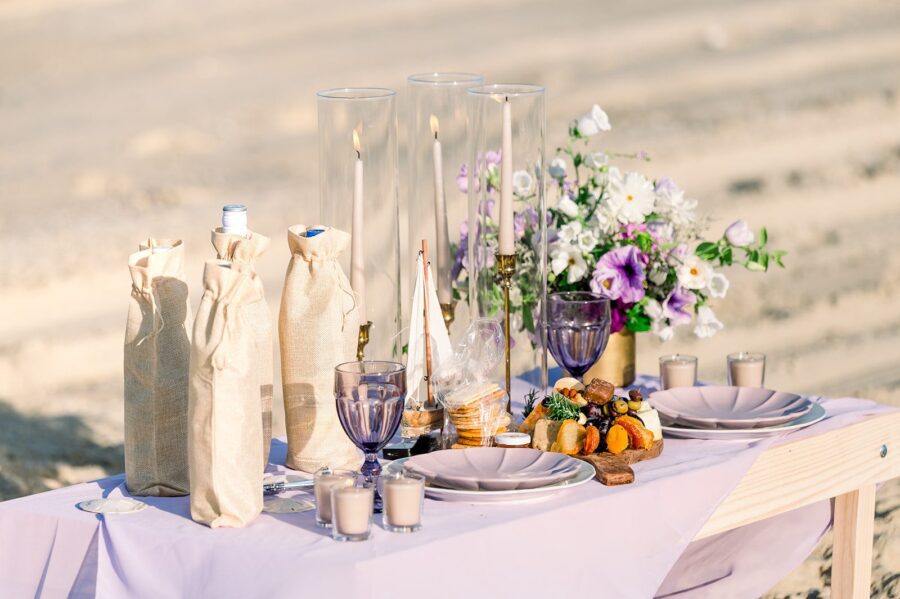 The purple walkway led to even more purple at this custom beach picnic wine tasting. The beautiful beach set up included an airy table linen, wine glasses, a lush floral arrangement, and even plates in Amber's favorite color.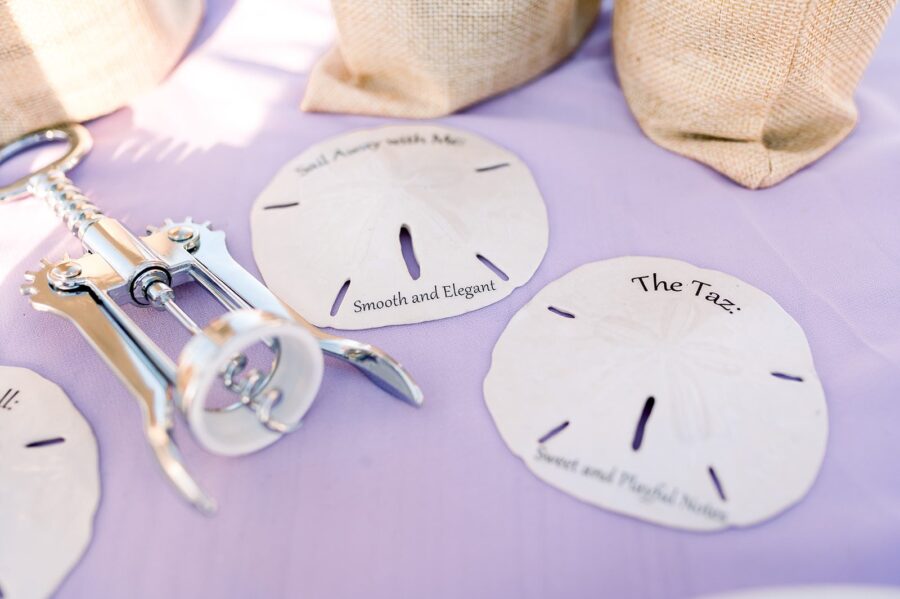 A closer look at the table's details will reveal these unique sand dollar wine cards. Each held a unique memory like "Taz" for their beloved dog.
The Proposal
Steven led Amber to believe that their stay at a North Carolina rental in Outer Banks was just for a relaxing weekend away. She had no suspicions when he led her out to the back of the home to "check out the beach." She immediately knew this wasn't an ordinary getaway when she was greeted by a gorgeous walkway of purple flowers.
Once they arrived at their private wine tasting, Amber began to notice the many custom details including the sand dollars.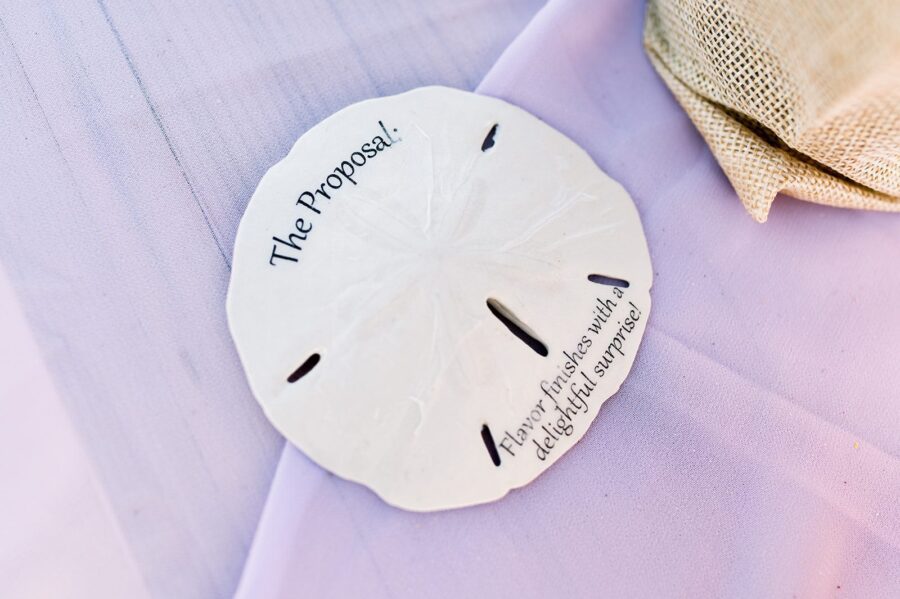 This unique wine card for the final glass read "The Proposal: Flavor finishes with a delightful surprise!" That was Steven's cue!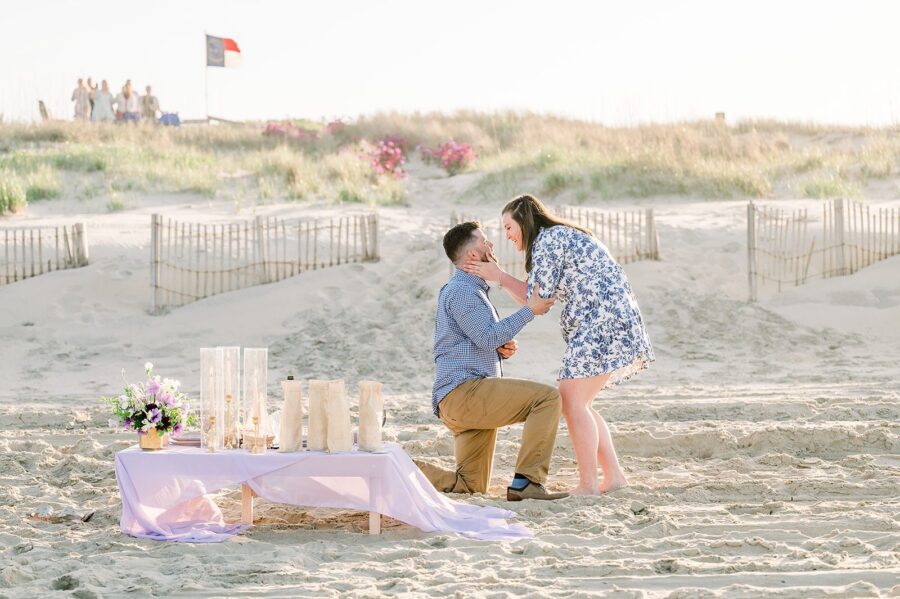 Steven got down on his knee, pulled out the ring from his box sock and asked the big question. She said "Yes!" We are so happy we got to be such a big part of this special day. Congratulations Steven and Amber!
Looking for a truly special proposal? Start here!
Vendor Love: Proposal Design and Planning: The Yes Girls | Photography: Dorota Kight Photo| Box Sock